Published on
August 12, 2018
Category
Features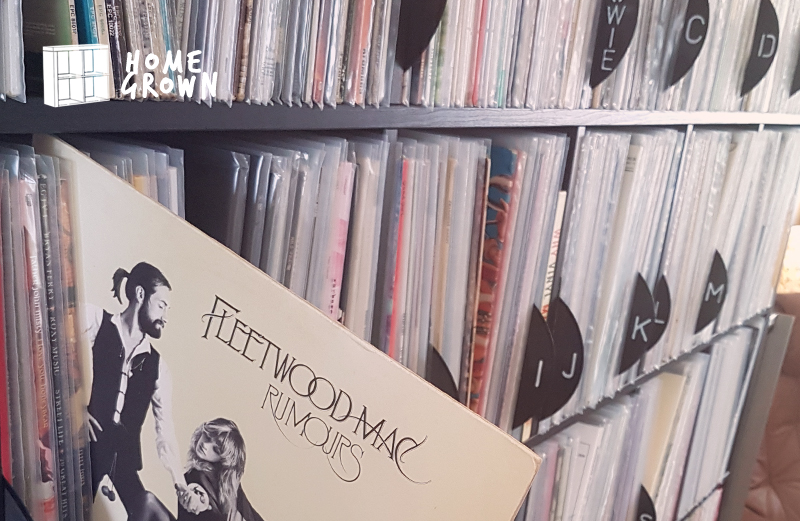 Because every record collection has a story.
Home Grown is our series profiling you lot and your excellent record collections. Taking our cue from the brilliant submissions to the #VFRecordCollections thread on Instagram, we want to share a little of your hard-earned love for vinyl with the world.
Each week, we'll be profiling a different collector from around the world and finding out what makes them tick. Want in? Send us a photo and a few words about your collection to social@thevinylfactory.com
---
Name: Kevin Abbott
Location: Gosport, Hampshire, UK
Instagram: @nosey_records
# of records (approx.): 1,100
How long have you been collecting for?
About 5 years. A friend gave me her turntable and a few records when she went travelling around the world, and that planted the seed. I buy a lot of secondhand vinyl at car-boot sales and charity shops. I love the hunt, and the feeling of anticipation when you find something unexpected. I'm an indie/guitar rocker at heart, but through other people posting their collections on Instagram, over the last few years I've really broadened my horizons.
What part of your set-up are you most proud of?
I have a fairly humble set up: an Audio-Technica AT-LP5 turntable, paired with an Onkyo A-9010 amp, and Q Acoustics 3010 speakers. With that in mind, I'm most proud of my records. It is where all my money goes, after all!
What record(s) are you most proud of? x
My wife bought me Smashing Pumpkin's Mellon Collie and the Infinite Sadness for my 40th birthday, so that one means a lot to me. Also, my little boy's first musical love was Fleetwood Mac's Rumours. Watching your child engage with music is a proud and magical moment. There is no better way to build a love of music with your kids than having a vinyl collection in the home.
What does your record collection mean to you?
It is my safe space in an upside-down world. I couldn't imagine a day without music. The ritual and attention required when listening to a record is a big part of the charm of collecting vinyl.