Published on
September 16, 2018
Category
Features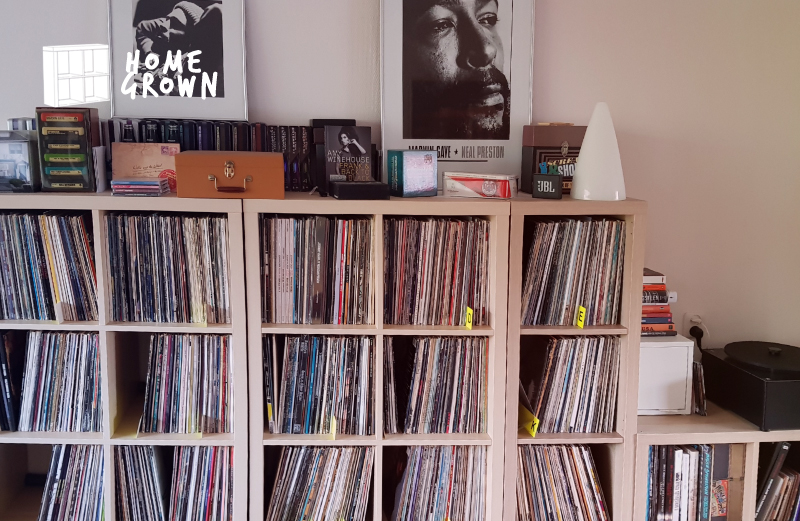 Because every record collection has a story.
Home Grown is our series profiling you lot and your excellent record collections. Taking our cue from the brilliant submissions to the #VFRecordCollections thread on Instagram, we want to share a little of your hard-earned love for vinyl with the world.
Each week, we'll be profiling a different collector from around the world and finding out what makes them tick. Want in? Send us a photo and a few words about your collection to social@thevinylfactory.com
---
Name: Ger Lindeman
Location: Hoogezand, The Netherlands
Instagram: @musiclover_ger
# of records (approx.): 1,700
How long have you been collecting for?
About 22 years. I started buying my first records around 1983, but stopped collecting vinyl around 1990. I started buying again around 2003.
What part of your set-up are you most proud of?
The Rega RP6 turntable with its Ortofon Quintet Black MC Cartridge. They sound amazing! Also thanks to the other amplification by Linn.
What record(s) are you most proud of?
The Wiz soundtrack. It was one of the first albums I bought myself from my allowance and also an introduction to the sound of Motown, which sparked a lifelong passion for soul and RnB. And, Ryan Adams Live at Carnegie Hall 6xLP box set. It is one of the best live recordings I have had the pleasure of listening to. It also represents the other genre closest to my heart – americana.
What does your record collection mean to you?
It's been an important companion during my life for over 35 years, since I was twelve years old.