Published on
July 29, 2018
Category
Features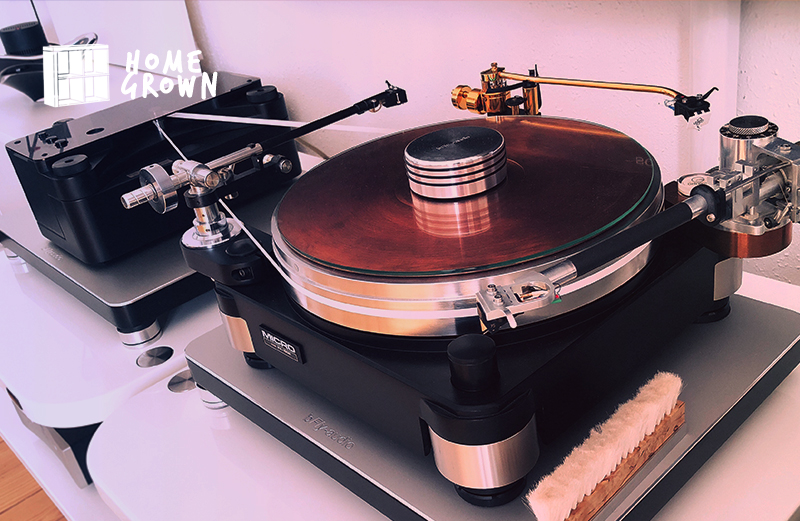 Because every record collection has a story.
Home Grown is our series profiling you lot and your excellent record collections. Taking our cue from the brilliant submissions to the #VFRecordCollections thread on Instagram, we want to share a little of your hard-earned love for vinyl with the world.
Each week, we'll be profiling a different collector from around the world and finding out what makes them tick. Want in? Send us a photo and a few words about your collection to social@thevinylfactory.com
---
Name: Frank Neu
Location: Saarbrücken, Germany
Instagram: @soulmining
# of records (approx.):
I stopped counting many years ago when I reached 1,200 LPs. Today it must be around 1,800. Personally, the number of records I own doesn't matter, but rather the quality of the records and what the music means to me.
How long have you been collecting for?
Since the mid-'80s. The first LP I bought was The The's Soul Mining – an album that changed my life – followed by The Smiths' The Queen Is Dead.
What part of your set-up are you most proud of?
Definitely my Micro Seiki RY1500 turntable. I was able to buy it 25 years ago from a dealer, before the company went bankrupt. Over the years, many tonearms and cartridges have found their place on it. Today it has a Wheaton Triplanar tonearm with an EMT S75 cartridge, and a Mörch DP6 tonearm with an EMT TSD75 cartridge, with a WHEST Audio Phono preamplifier, which gets everything out of the black grooves.
What record(s) are you most proud of?
The Stones Roses' self-titled debut, The The's Soul Mining, which, as I mentioned, was the first record I ever bought, my original pressings of The Smiths' music, which I own on LP as well as singles, and all of my Radiohead albums.
What does your record collection mean to you?
My record collection is the soundtrack of my life. I can still remember where I bought every LP, and what moved me to buy it. In addition, I love to buy used LPs when they are in good condition, because the whole flea market visit adds a lot to the stories.