Published on
March 18, 2018
Category
Features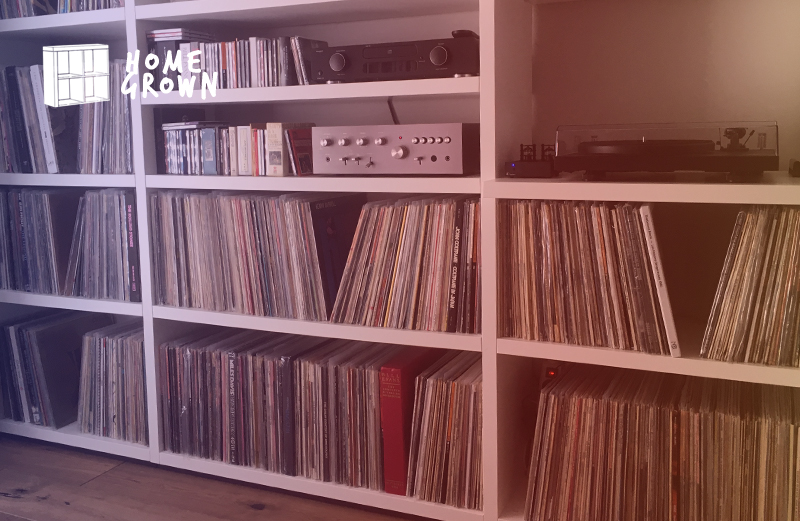 Because every record collection has a story.
Home Grown is our series profiling you lot and your excellent record collections. Taking our cue from the brilliant submissions to the #VFRecordCollections thread on Instagram, we want to share a little of your hard-earned love for vinyl with the world.
Each week, we'll be profiling a different collector from around the world and finding out what makes them tick. Want in? Send us a selection of high-res pics and a few words about your collection to social@thevinylfactory.com
---
Name: Amine Jaber
Location: Luxembourg
Instagram: @jaber.amine
# of records (approx.): 2,500 records
How long have you been collecting for? 30 years, on and off.
What part of your setup are you most proud of?
I love my Lenco 75 turntable – a model from 1968, and my NAD amplifier model 90 from the '70s. Both were bought for cheap at thrift stores in Belgium and restored. Nothing sounds better than vintage audio. I've tried new high end audio equipment and I really prefer vintage. It's warmer, more realistic, has a big lively sound and is much cheaper than new equipment.
What record(s) are you most proud of ?
I am very attached to my Pharoah Sanders Impulse! records, Lee Morgan records on Blue Note, my Bill Evans, a complete Riverside recordings boxset, and the Ryuichi Sakamoto original Japanese pressings, and my Miles Davis Kind Of Blue 6 Eye original Columbia pressing from 1959.
What does your record collection mean to you?
Jean Baudriard, a French sociologist, once said "it's inevitably one's self that one collects." So it's a cliché, but each record is a piece of me, who I am, what I like, my good taste, my bad taste.
Listening to music on vinyl is such an immersive activity. I spend hours listening, changing records, turning the sides, looking at the artwork, smelling them. I like thinking: who owned this record before me? Why did he/she buy it? When? Where? It's fascinating! No one asks themselves these questions with a CD, an mp3 or a high-quality digital files. Vinyl is like no other format.