Published on
April 22, 2018
Category
Features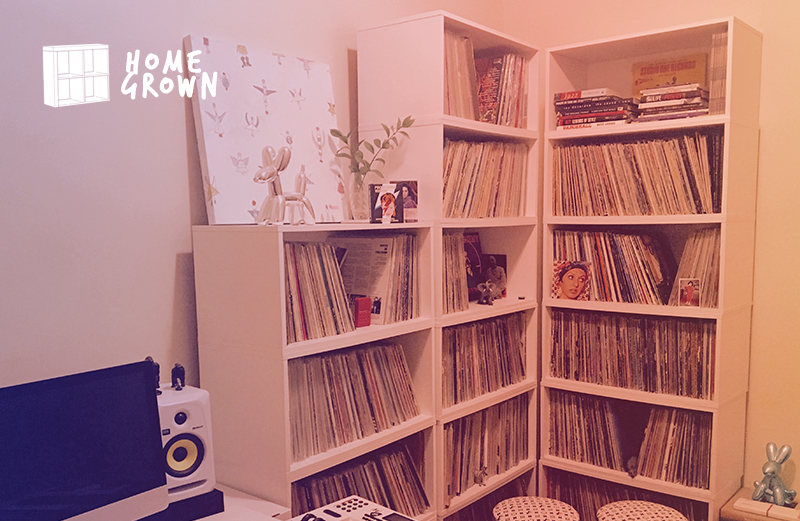 Because every record collection has a story.
Home Grown is our series profiling you lot and your excellent record collections. Taking our cue from the brilliant submissions to the #VFRecordCollections thread on Instagram, we want to share a little of your hard-earned love for vinyl with the world.
Each week, we'll be profiling a different collector from around the world and finding out what makes them tick. Want in? Send us photos and a few words about your collection to social@thevinylfactory.com
---
Name: Aka Suga
Location: Brooklyn, NYC
Instagram: @akasuga
# of records (approx.): 2000 LPs, a few hundred 45s ordered alphabetically and by genre.
How long have you been collecting for?
Around 14 years. My parents had a small record collection in Japan, mainly soul and funk, that kind of stuff. When I came to the US I started collecting and developing my own taste, and it just grew from there.
What part of your set-up are you most proud of?
I like having my records in my studio. They used to be in the living room but they took up too much space so I moved them to my studio, which was the best thing I could have done because now I'm surrounded by inspiration. If I'm in a creative slump I can just reach for a favourite recording and the creativity starts flowing again.
What record(s) are you most proud of?
It's hard to say because I love different records and genres for varying reasons. I did acquire a collection of rare Googoosh 45s that are really something special and my Bollywood section took quite some time to compile. That said I carry immense pride in the fact that our record label (Good Find Records) has reissued the obscure Nigerian afro-funk classic My Love is For You by the Super Wings. This means a lot to me for both personal and professional reasons.
What does your record collection mean to you?
It's a physical library that's constantly changing and evolving. It can create a mood. Take me to a time and place, help pay my rent (laughs) and educate my soul.