Published on
August 5, 2018
Category
Features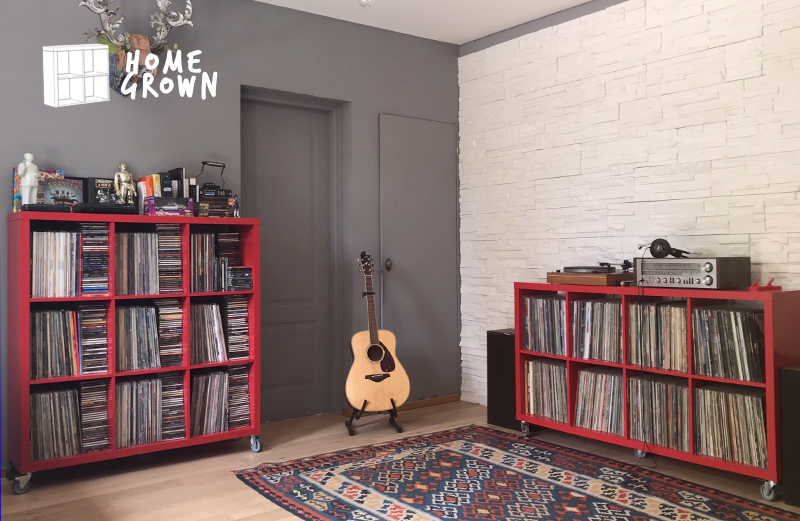 Because every record collection has a story.
Home Grown is our series profiling you lot and your excellent record collections. Taking our cue from the brilliant submissions to the #VFRecordCollections thread on Instagram, we want to share a little of your hard-earned love for vinyl with the world.
Each week, we'll be profiling a different collector from around the world and finding out what makes them tick. Want in? Send us a photo and a few words about your collection to social@thevinylfactory.com
---
Name: Enrico Vizzotto
Location: Oderzo, Italy
Instagram: @viznroll_vinyl
# of records (approx.): 1200 LPs
How long have you been collecting for?
My father was a radio DJ during the seventies, so I inherited part of my collection from him. When I was 11, he gave me my first stereo with two discs: The Beatles' Help and Lucio Battisti Emozioni  – an Italian artist, then everything started. Now I am almost 40, and I will never have enough vinyl.
What part of your set-up are you most proud of?
I'm proud of my entire set-up – I have a Technics SA 600 sintoamplifer, and JBL century L100s. But if I had to choose one piece in particular, it would be my loving turntable. It is a Thorens TD166, bought in 1975 by my father. I have only replaced the dust cover and cables, it still sounds amazing!
What record(s) are you most proud of?
My gem is a copy of David Bowie's Aladdin Sane that is very rare. It is an Italian pre-release with a temporary sleeve. RCA wanted to release the record before the album art was ready, so in order to speed up the release, the label issued the record with a temporary sleeve, which could be traded in for the final one. My copy has never been changed. It's a plain white sleeve, with only the name of the artist and the album title.
What does your record collection mean to you?
As David Crosby said, "music is love" and that means a lot to me. My collection is something that started out with my father, and that I carry on with passion, so I hope that it will continue in the future through my children as well. It's a sort of imaginary thread that connects my family's generations.