Published on
January 7, 2018
Category
Features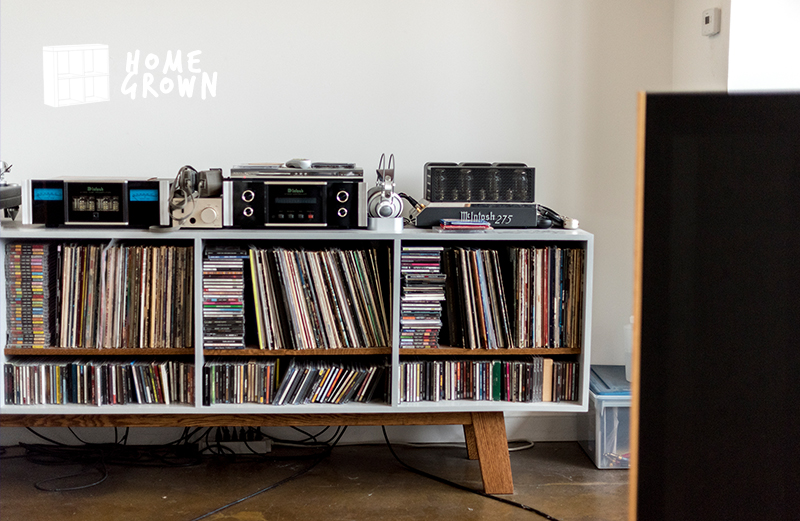 Because every record collection has a story.
Home Grown is our series profiling you lot and your excellent record collections. Taking our cue from the brilliant submissions to the #VFRecordCollections thread on Instagram, we want to share a little of your hard-earned love for vinyl with the world.
Each week, we'll be profiling a different collector from around the world and finding out what makes them tick. Want in? Send us a pic and a few words about your collection to social@thevinylfactory.com
---
Name: Brent Marshall
Instagram:  @lowellmarshall // Photography: @anaiseprince
Location: Hartford, CT
# of records (approx.): 300
How long have you been collecting for?
About 10 years. In college I met a fellow audiophile with amazing equipment; we lived in the same apartment complex. He played me music on his Bowers and Wilkins 802D with a Krell System, and after hearing music on that setup there was really no turning back. He became one of my greatest friends, and I owe my love of vinyl to him.
What part of your set-up are you most proud of?
I consider myself an analog aficionado: my set-up is a C1000 Controller, VPI Scoutmaster, McIntosh 275 tube amplifier, C1000 Controller, and Magnepan MMG speakers. My Koetsu Black Goldline Phono Cartridge is something that I take great pride in. It's the perfect cartridge for a true music lover. It's smooth, and creates a detailed, natural and tonally accurate sound. It's also handmade in Japan, which is very rare for cartridges.
What record(s) are you most proud of?
My collection of Brian Eno albums. I started collecting in South Carolina, and down there records were dirt cheap. To me, Brian Eno was far ahead of his time, and was the pioneer of electronic music, so when I got them for a steal it felt too good to be true.
What does your record collection mean to you?
Many of my favourite artists and records are older (The Doors for example), so having the opportunity to hear them live was never possible. For me, the sound produced from vinyl feels like I can hear the actual recording session. I believe you're listening to the music as it was intended, and vinyl creates a full experience without being at a live performance.