Published on
June 10, 2019
Category
Features
Every month, graphic designer and writer John Foster unpacks the making of a new album cover, discussing the finer details of the design, and the processes behind it. This time, it's Holly Herndon's PROTO.
---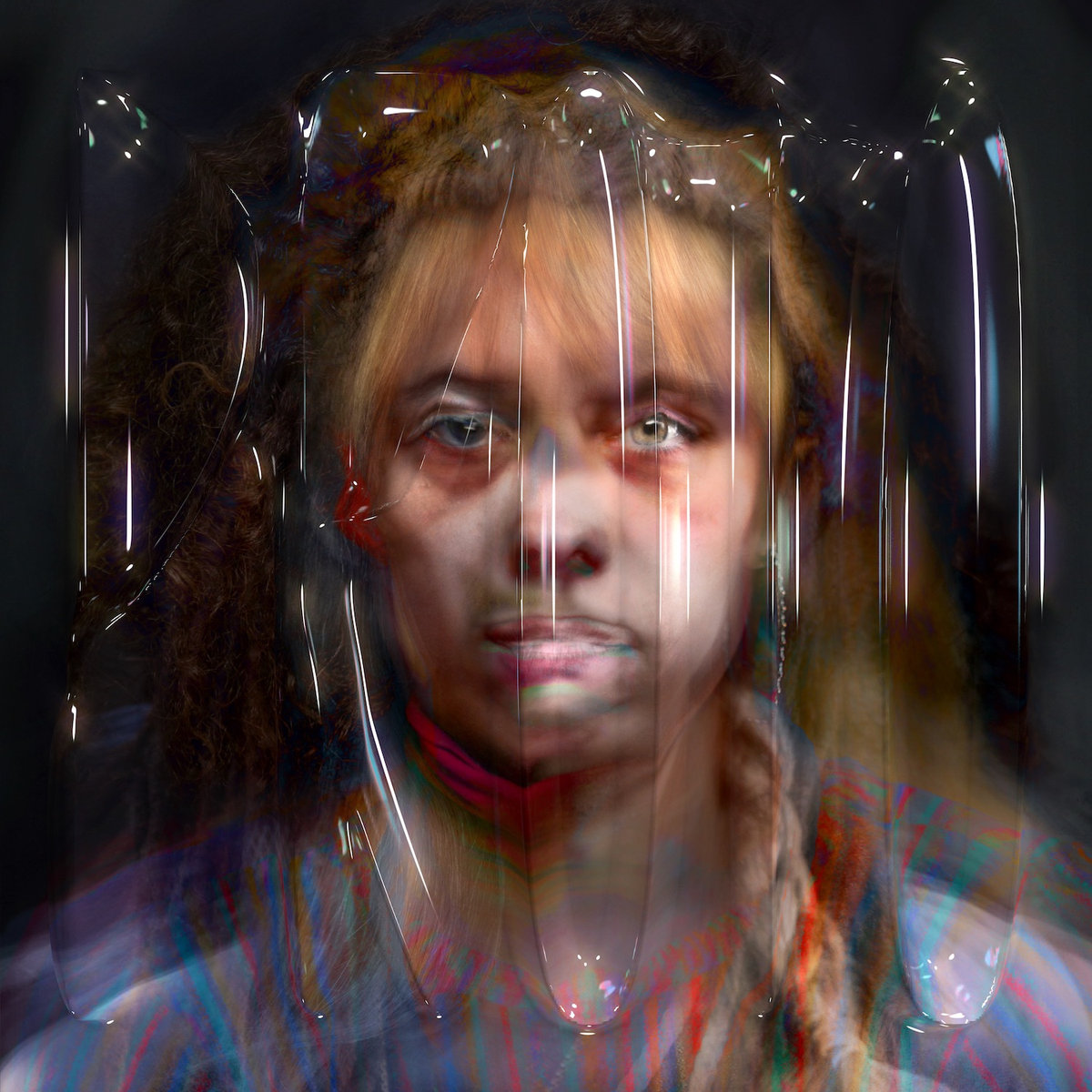 Holly Herndon
PROTO
(4AD)
Design & Layout: Michael Oswell
Photos: Daniel Costa Neves
While a lot of the attention around Holly Herndon's new album PROTO has centred on the incorporation of artificial intelligence in assembling the layered voices at the heart of the record. However, it is her decidedly human touch that makes it so engaging. The same goes for the sleeve, which, despite its heavy use of technology, is brought to life by the organic elements of the design.
Designer Michael Oswell was at Metahaven when the firm worked with Herndon and collaborator Mat Dryhurst on her previous release, Platform. Now working alone, Oswell joined Herndon and Dryhurst to create the artwork to wrap around PROTO. Although the pair can be intensely conceptual, Oswell describes the sleeve as not overly so. In fact, it mirrors the music's layered composition closely.
Intrigued with the idea of including everyone who participated in the making of the music, Dryhurst began layering portraits shot by photographer Daniel Costa Neves to create an image, which seems both oddly familiar and decidedly alien.
A dreamlike hallucination of sorts, the image is held behind a glassy sheen that protrudes so as to spell out the album title. The bulging type creates thick distortions and glistening highlights, with the feel of condensed neon tubing. Oswell accomplishes this visual trickery by using 3D software to stretch and warp the image. In doing so, Oswell almost reveals his own learning process, as letters collide and glom together. The result feels wonderfully human, which is an unexpected quality in 3D typography.
The rest of the sleeve is filled with clunky type that breaks all of the rules of layout – rough tracking, kerning and leading. Inspired in equal parts by heavy metal albums covers and the pioneering work of book designer Muriel Cooper, Oswell makes every wrong move feel right. Essential to that impact is the 3D title type, reversed and laid on top of the back of the sleeve.
By making technology bend to their own human quirks, Oswell, Herndon and Dryhurst have created something undeniably unique.
---
John Foster is the author of Album Art: New Music Graphics (Thames & Hudson), New Masters of Poster Design (Rockport) and numerous other books. As principal of his design firm Bad People Good Things, he has designed hundreds of record sleeves for everyone from Teenbeat to Warner Bros.