Published on
June 12, 2015
Category
Features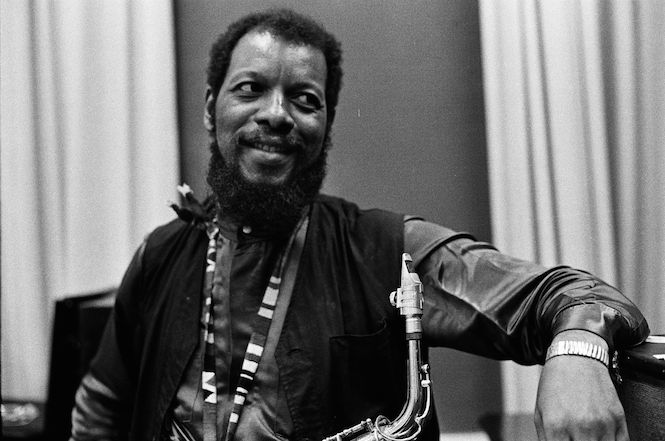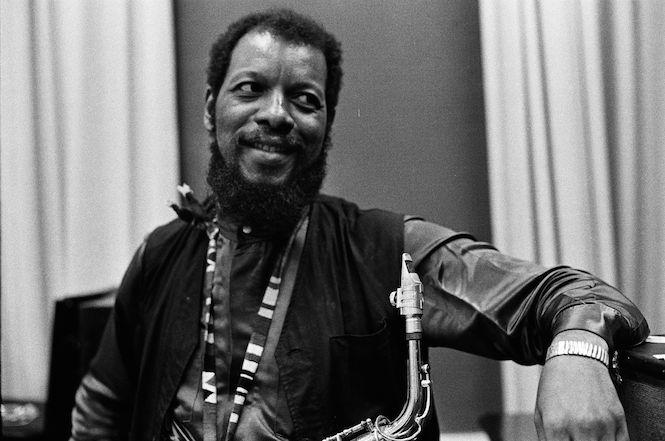 With the passing of Ornette Coleman, aged 85, the jazz world lost one of its most powerful innovators. Many weeks ago we invited Vivien Goldman to reflect on Coleman's career via 10 essential records but now, as timing would have it, this piece also stands as an obituary.
---
Words: Vivien Goldman
---
This story started as an article. But with bottomless sadness, it has now turned into, if not an obituary, then an in memoriam for an artist who in pursuing his own sound, liberated his generation and every one to come. Personally, his twinkly humour, generosity and exacting yet playful creative spirit taught me a lot about being a proper artist. That Ornette Coleman most certainly was.
Coleman's sound, harmolodics, often described as free jazz (rather to his annoyance), is created specifically to upset the convention that music must be structured into regular boxes of rhythm, appropriately called bars. In harmolodics, players pursue their own melody, improvising together off a central motif. Legendary lifetime compadres in this high wire act of creation include trumpeter Don Cherry, drummer Ed Blackwell, guitar man James "Blood" Ulmer, pianist Gerri Allen, bassist Charlie Haden and Denardo, the drummer son of his youthful marriage to Jayne Cortez, the Pan-African poet and activist. The deep empathy between (and skill of) the players ensures that their blend will deliver something different and exquisite each night – as ephemeral and unrepeatable as a monk's sand mandala, its beauty made to be blown away by the wind.
Thus it would be inconsistent to confine Ornette in anything as rigid as a literal top ten. So these pieces are noted in predictable chronological order, precisely so that you can throw the list up in the air and play them in a random cut-up dis-order, appropriate for the man who gave us the chilling soundtrack to the film of the method's co-creator, William Burroughs' Naked Lunch.
Humans are contradictory and two of the musics I turn to most reliably for pleasure are diametrically opposed – reggae and harmolodics. Famously, the pulse of reggae coincides with the human heartbeat at rest; soothing for residents of the high anxiety zone (i.e. most of us, whether we show it or not). Much of the appeal of reggae lies precisely in its predictability – tastily spiced by the surprise of dub. In free jazz, or harmolodics, however, surprise is the default mode and yet the same effect is achieved. While reggae soothes and heals, the jagged, soaring roars and whispers of harmolodics unscramble the maelstrom mind with its very unexpectedness – so like life.
Last summer at the Celebrate Brooklyn Festival, I was doing interviews for the Ornette documentary we have been shooting for several years now, produced by Denardo and directed by a Brit, Jon Sadleir. The occasion was both thrilling and poignant – the first appearance of Denardo Coleman's Vibe, continuing the tradition with many of the players who performed with his father. The shattering concept that Ornette had tenaciously pursued since his youth in segregated Texas, overcoming ridicule and abuse (mental and physical), was now revered and awarded round the world. These days, (I wrote just a day ago, when Ornette was still on the planet), Ornette plays for pleasure, not necessarily for others; he has retreated somewhat from the wider world. But on that warm evening in the Brooklyn park, though he was not scheduled to perform, he rose impulsively from his seat at the side of the stage, shuffled to the musicians and delicately began the haunting key phrase of 'Rambling'. The musicians softly began to riff around him, their phrases cradling the artist who had shaped their lives. The audience, transfixed, knew they were experiencing a profound moment. It was also a reassuring one; Denardo is keeping the vibe alive, literally, so that more of us can experience harmolodic glory.
No other sound invites the listener into the conversation like harmolodics and this selection includes several facets of Ornette's magisterial canon.
When I began writing this article, Ornette was still with us. And he will never really leave.
---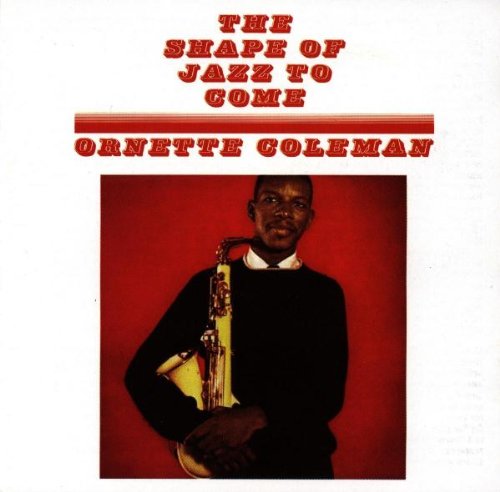 Ornette Coleman
The Shape of Jazz To Come
(Atlantic, 1959)
On the sleeve, Ornette looks neat, dressed preppy casual. Deceptive! In the grooves, he sparked a lasting revolution. Basic Ornette literacy arguably starts with 'Lonely Woman' the first track on his first LP for Atlantic, the assertively named The Shape of Jazz To Come. The emotional melody at the core of 'Lonely Woman' is indelible – it's still probably Ornette's Greatest Hit. The LP title proved prophetic.
---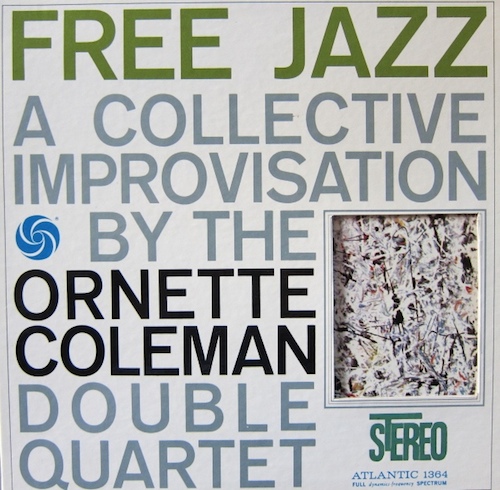 Ornette Coleman
Free Jazz: A Collective Improvisation
(Atlantic, 1960)
To Ornette, it was an evocative title; the intention was not to name a genre, but that's how it played out. An exultant, exhilarating catharsis of twinned instruments that he called the Double Quartet – trumpeters Don Cherry and Freddie Hubbard, Charlie Haden and Scott La Faro on bass, Ed Blackwell and Billy Higgins drumming – and the bonus of Eric Dolphy on bass clarinet. Like the cover art? It's by Jackson Pollock, who was busting out with art, just as O.C. was with sound.
---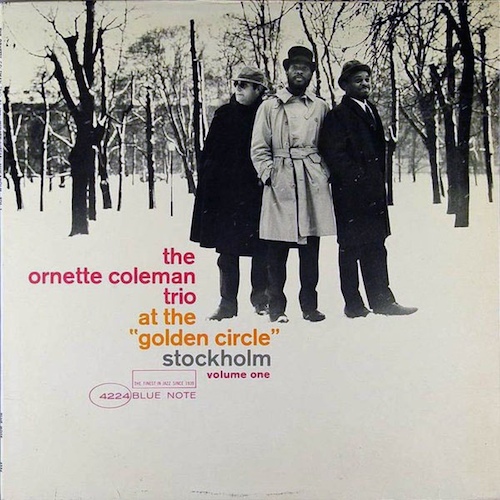 The Ornette Coleman Trio
At the "Golden Circle" Stockholm Vol. 1 & 2
(Blue Note, 1965)
Improvisation leaps gleefully on this recording. Ornette's first Blue Note album was cut live over three nights in June, 1965, with Charles Moffett on drums and Charles Izenson on double bass. The sessions are jubilant – Ornette even experiments with the violin and plastic trumpet, which would become a trademark. Even now, decades on, the witty joie de vivre of the breezy trio makes you feel you're tapping your feet to their avant-garde groove in that smoky Stockholm nightclub, clapping with the happy audience.
---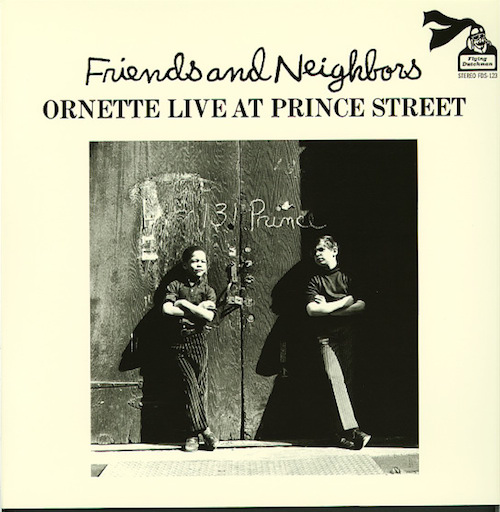 Ornette Coleman
Friends and Neighbors: Live at Prince Street
(Flying Dutchman, 1970)
Yes, children, before New York's SoHo was a chic shopping destination, its industrial ironwork edifices housed an exciting bohemian community adapting lofts for domestic use – and as makeshift studios. Those few city blocks became Free Jazz Central. Unusually, the instrumental title track is twinned with a vocal version, clearly the whole crowd hanging out in the big space and having a blast. Its magic is grounded in the New Orleans-style drumming of Ed Blackwell, which turns the Manhattan loft party into an all-together-now second line Big Uneasy jam session. Damn those vulture developers!
---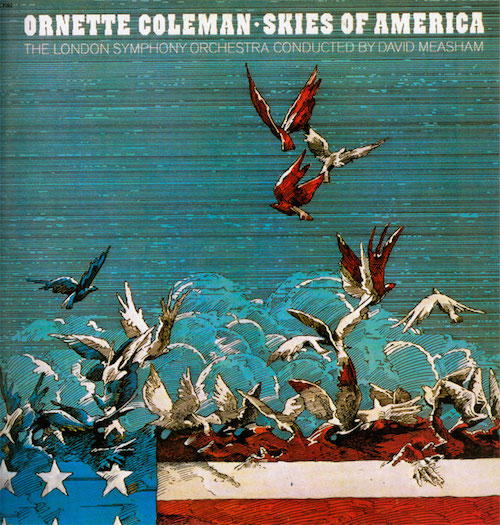 Ornette Coleman
Skies of America
(Columbia, 1972)
Arguably Ornette's most epic LP, as he expands his concept to include chamber music, painting sound with a vastly different tool – the London Symphony Orchestra, conducted by Howard Shore, which had never sounded like this. Massed strings swoop Ornette's music into a new dimension. The album is his vision of the sweep of American history and the strings of the track, 'Native Americans', swoon with sorrow.
---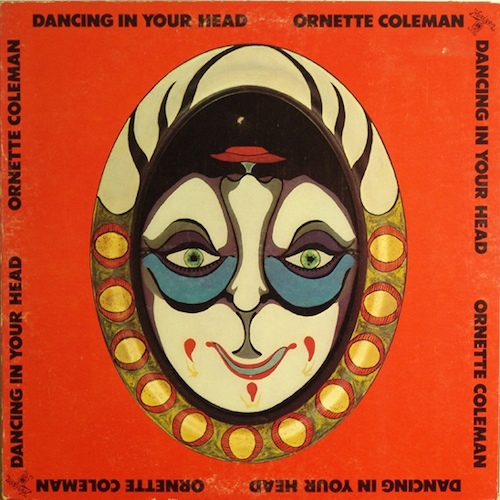 Ornette Coleman
Dancing In Your Head
(Horizon Records & Tapes, 1976)
In the mid-1970s, as punk began to capture the moment's anarchy, in Ornette world, too, the fuse of radical change was sparking. Causing a furore (just like Bob Dylan in the previous decade,) Ornette went electric. Soon to be known as Prime Time, his new band were youthful pioneers of what some called free funk, with Denardo drumming and Jamalaadeen Tacuma on bass. What a kick! This attack is full-frontal. The exultant child-like energy of the much-loved opening track, 'Theme From A Symphony' is a good blast of life force when you feel mashed up.
---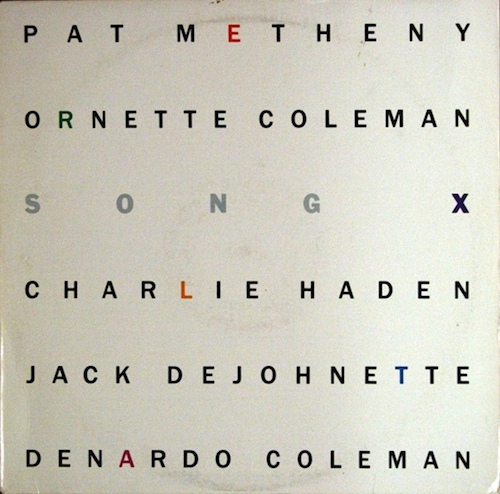 Pat Metheny & Ornette Coleman
Song X
(Geffen, 1986)
A seemingly surprising collaboration that turned out to be one of Ornette's most loved works. Pat Metheny's lithe, energetic guitar retains his more conventional lyricism, even while he audibly exults in expanding into uncharted improvisational areas. Players are of course, impeccable – Charlie Haden, and drummers Denardo and Jack de Johnette.
---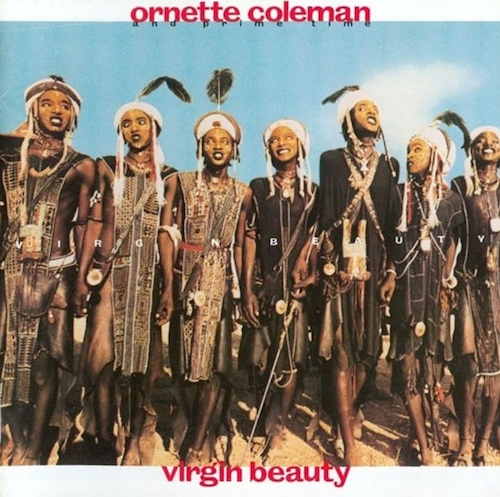 Ornette Coleman
Virgin Beauty
(Portraint, 1988)
Recording with Prime Time, Ornette introduces an unexpected guest – The Grateful Dead's Jerry Garcia. Unleashed into unaccustomed improvisation, the jam auteur's distinctive guitar tone has a delicate new magic. There's a special leisurely tenderness and intimacy to tracks like their 'Desert Players'. The heaviness of Chris Walker's bass sometimes verges on heavy funk. Perfect to listen to in reflective late-night moments.
---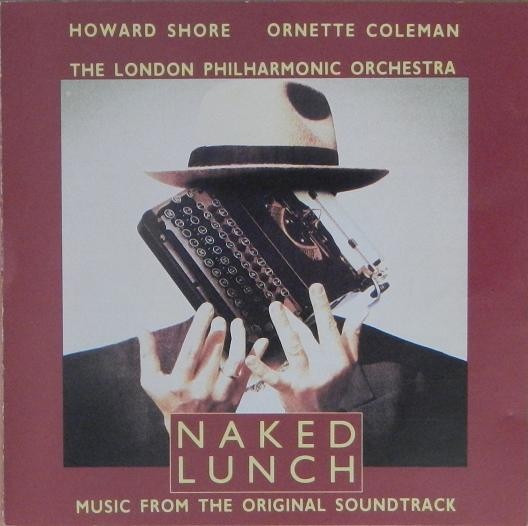 Howard Shore, Ornette Coleman &  The London Philharmonic Orchestra
Naked Lunch
(Milan, 1992)
Shudder-meister director David Cronenberg courageously took William Burroughs' hallucinatory The Naked Lunch to the screen, and veteran soundtrack composer Howard Shore teamed with Ornette for his eeriest record – with the strings of the London Philharmonic Orchestra conducted by Howard Shore, and Ornette's close collaborators, Morocco's Master Musicians of Joujouka. Here, Ornette's performance has a frenzy and mystery appropriate for dealing with giant cockroaches and the other beasties that plague the characters in this surreal film.
---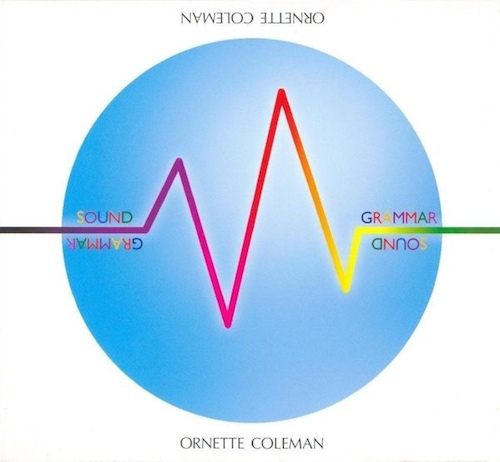 Ornette Coleman
Sound Grammar
(Sound Grammar, 2006)

Listen / Buy
Recorded live in Germany the year before it came out, Sound Grammar was Ornette's first release for a decade. It breaks the silence sublimely. A harmolodic quiet storm, the rapport between the quartet – Denardo, and the twinned basses of Tony Falanga and Gregory Cohen – is dense and intense, or subtle and meditative. They luxuriate in their interplay, both daring and at consummate ease, as Ornette, switching instruments, teases evocative lines from his violin. Unusually, Ornette has fun referencing not only himself, but other people's material, from Stephen Foster's 1864 ballad, 'Beautiful Dreamer' to Stravinsky's 'Rite of Spring'. The year after its release, Sound Grammar was awarded the Pulitzer Prize for Music.