Published on
May 6, 2016
Category
Features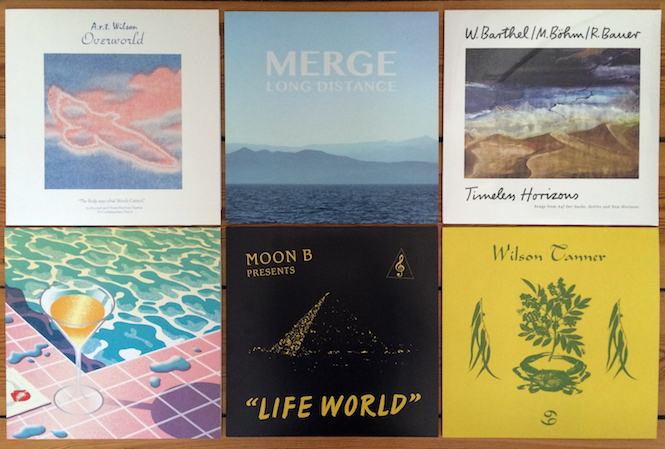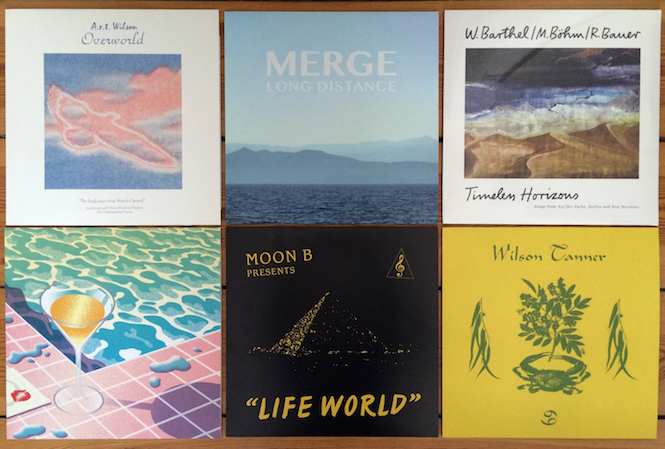 We profile Basso and his Growing Bin imprint.
2015 was a particularly fruitful year for Hamburg's Growing Bin. Head gardener Basso spliced Moon B's 1080p tape-only release Lifeworld onto a detailed vinyl pressing that charted amongst our top LPs of the year. At the same time, his retrospective of little known Krautrock mavericks Barthel, Böhm and Bauer was one of the best reissues out there.
Although Basso has a digger's mentality, the label has (accidentally) steered away from reissuing the kind of obscurities you'll find on his cracking online shop. After going beatless around the bush with Wilson Tanner's stunning 69 last month, Growing Bin's next 2016 turn sees The Phantom aka Bartosz Kruczyński release Baltic Beat, a sumptuous score for long sunsets and lapping waves.
With the new album set to drop this month, we caught up with Basso to shine the spotlight on his blossoming imprint. To accompany the interview, Basso has recorded this sensational mix of back-catalogue and forthcoming items. Welcome to the Growing Bin…
---
Before the label, Growing Bin was as a blog and a shop right?
Yes, I started out back in 2007 with the blog. I think the shop came later, in 2012 or 2013 even. I had been selling in record fairs since the '90s. I was always very curious so if I saw anything that I didn't know I just bought it. That's still my main interest in finding stuff: Christopher Columbus-style, unexplored terrain. And when I found doubles, I always bought them. It was a nice way to make a bit of money to buy other records. But I began to get bored with selling on Discogs. For each of these obscure records I had to type into the database and I was actually working a lot for Discogs. I thought: I'll start my own shop, I'll just try it. And, [laughs] it worked.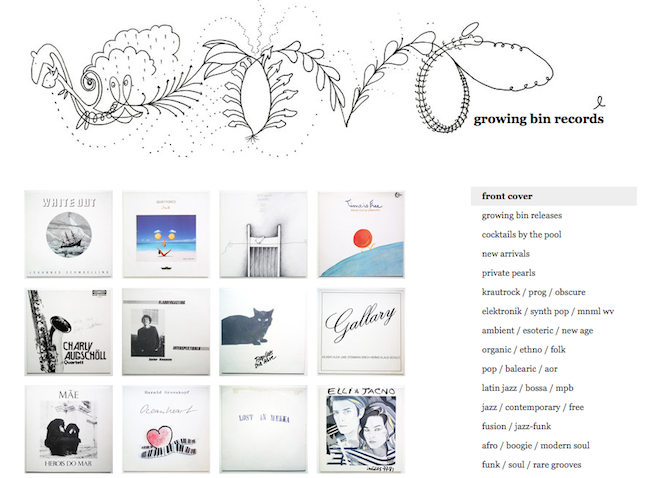 You launched the label in 2013. How did that first release come about?
Some years before I launched the label, I discovered some copies of an unusual jazz-fusion album called Exchange recorded in 1989 by the studio project Merge and released on the private Dorato Musikverlag. The bunch of copies I had were quickly spread over the globe and by the time a friend asked me if I still had one for him they were all gone.
So I got into contact with Merge's mastermind and producer, Jo Lienen, who had magically moved to my hometown Hamburg just months before. Fortunately he still had a handful of copies left, (saved from the distributer who failed to do his job and recycled the remaining copies). While we were chatting about life and music Jo told me about a second Merge album that he and his friend Harald Karla recorded within just a few weeks in studio off-time in 1994. An album was never released, because both of them were very busy in production / studio jobs and forgot about it a while after. Jo kindly provided me with a CD of the 1994 recordings and when I listened to it on my way home in the car it felt as though I had been struck by gentle lightning. The next day I called Jo and asked if he was up to let me release it on vinyl. I thought, I have to do this now. That's how it all started.
Where does the name Growing Bin come from?
It was kind of a descriptive name for my blog back in the days. Adding more and more posts felt like growing to me. Flea market finds brought the "bin" element. When I started the label five or six years later I didn't think about a name for very long. I just used the one that some people knew me for.
I use the word growing as a botanical term. Growing is something that takes time, especially if you're growing in various directions.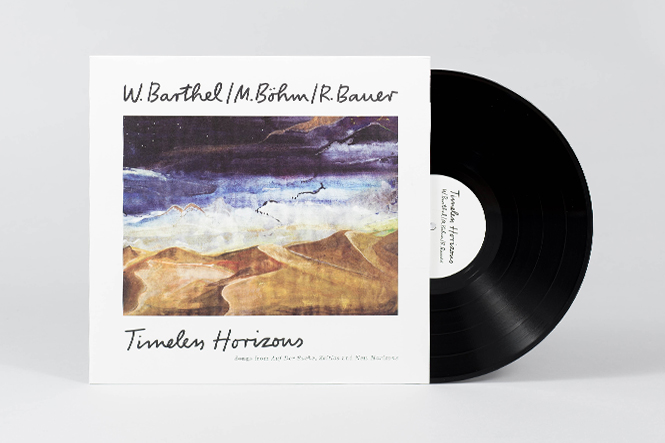 How many releases have you put out?
We're now on Growing Bin 005. I have the test pressings for 006 Baltic Beat already and that'll be out this month. I have at least three or four more releases planned this year. My original plan was just to reissue old stuff. I always thought, I'm a reissue label. But now I hardly think about reissues. Last year, I just did that W. Barthel, M. Böhm and R. Bauer compilation – that was kind of a reissue, a compilation from three private press albums.
But after releasing A.r.t. Wilson's Overworld, I started to get sent a lot of demos. A lot of pumping house, maybe because Andy made some house records but also some really amazing stuff and that's what I'm focusing on now. I enjoy the freedom to release whatever I deeply feel. Maybe a hip hop record one day? Or deep house next year? When starting the label I thought I'd only put out reissues of these beauties I love to dig out, but it all became different.
Do you think there is too much of a focus on reissues right now instead of contemporary music?
I wish more people would take the risk of releasing music by contemporary artists instead of reissuing every record that cracks the €200 mark on Discogs. I really love a good reissue of something unavailable, but I doubt the need of crappy sounding bootlegs and 180g versions of records that you can buy on every flea market for close to nothing. The first time in history old music sells more than new stuff? You could argue that this says something about new music, but maybe it just says something about the big players?
What's the role of vinyl for your label?
I thought about doing digital releases but somehow I have no interest in digital things. If it was up to me, I would just give away the files for free. I have this deal with the artists if they want to sell the MP3s then they should do so. I don't want to make any money on that. I'm releasing the vinyl which is interesting for me because I really like records. I also like CDs, I like things you can touch.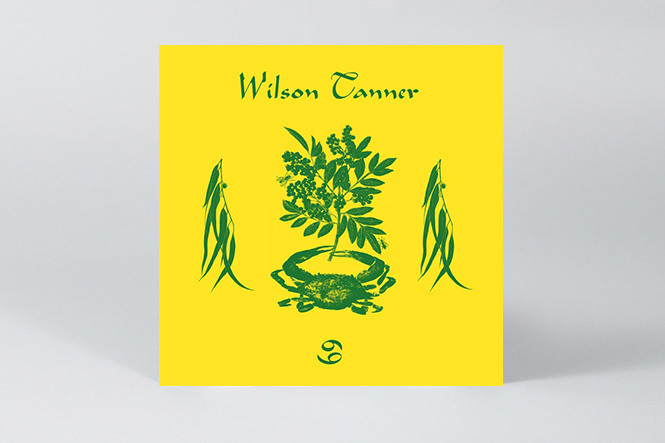 It's interesting that you don't really have a logo design.
I just avoid anything that would make my label a real label. I don't want a label logo. I don't think everything in the world needs a logo. I'm just putting out records and I don't think I need the logo to do this. I don't think I need a certain label aesthetic. What I really enjoy is freedom, freedom to whatever you want. I like to keep it free and loose.
Some labels you admire?
There's quite a few but these are the ones that come to my mind first: Frotee, Offen, Music From Memory, Themes From Great Cities, Versatile, Aficionado, Music For Dreams, Voltaire Records.
I know most of the people running these and I really admire their taste, their passion for music and their commitment.
What does the future hold for Growing Bin?
Good question. I'm asking myself from time to time since I'm not that kind of guy who has a master plan for the next five years. For the label the near future will bring some amazing releases from Bartosz Kruczyński a.k.a. The Phantom, Shy Layers and Krakatau In the golden summer new Merge tracks, a great EP by Julian Horn and finally my beloved Trance Tapes will come out. All of these releases are featured in the mix! Some beautiful things for the next year are already in the queue too…
As for the store – I still have thousands of records to be listed there and I'll try to keep up updating twice a month to keep the vinyl hungry fed with oddities, rarities and simply amazing tunes.
Maybe I'll open up a record store in the middle of nowhere in five years. Some affordable place without casual visitors asking for Uriah Heep, OMD, Beatles and Stones would be awesome!