Published on
February 3, 2015
Category
Features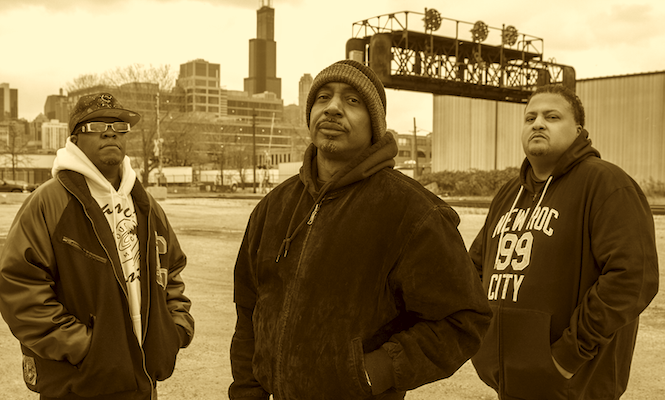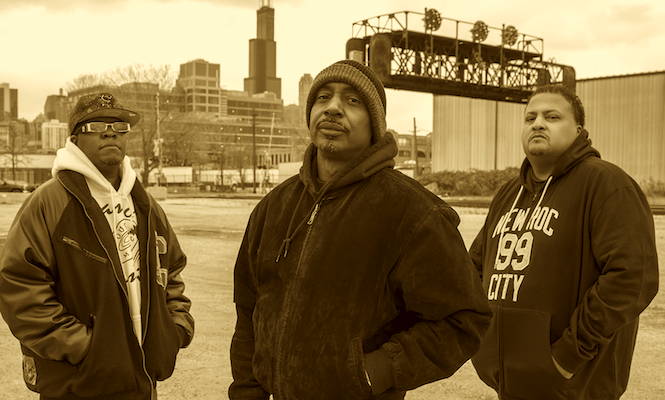 Your one-stop guide to cult Chicago label Dance Mania, courtesy of the brilliant Strut Records.
During the mid-'90s, Ray Barney's Dance Mania Records became known as the "ghetto house Motown" with a new generation of producers including DJ Funk, DJ Deeon and Parris Mitchell ramping up the bpms and adding X-rated lyrics to shift the dancefloor landscape in Chicago. With the label resurgent and some original 12"s now changing hands for eye-watering sums, Strut Records has just dropped a second label compilation featuring classics and rarities from the ghetto era, Dance Mania: Ghetto Madness. Compiler Conor Keeling, man behind the 'Teachers' mix series which showcased the influence the label had on the early career of Daft Punk, shares his personal Dance Mania top 10…
Listen to all 10 tracks on this Youtube playlist or hear them individually as you scroll.
Photo courtesy of Strut: Jammin' Gerald, Parris Mitchell, DJ Deeon.
---
Words: Conor Keeling
---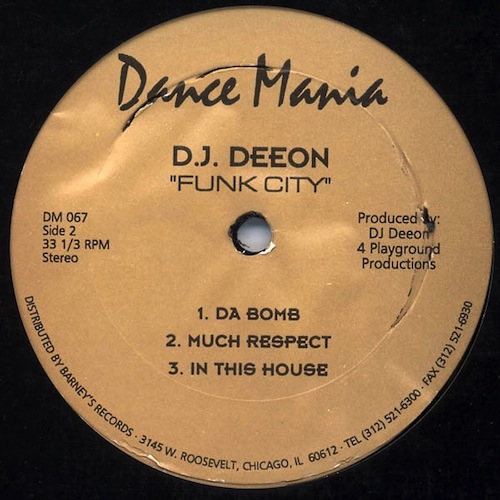 DJ Deeon
'Da Bomb' from 'Da Bomb'
(1994)
A great backstory on this track from the man himself:
"One day I was in my room on the 7th floor in the Stateway Gardens housing project on the South side and I heard gunshots. I looked out the window to see this guy laid out on the ground – he had long hair and he wore this blue Carharrt jacket that DJ Milton used to wear. So, I called Milton to make sure he was OK and to check that it was not him. He was safe at home.
"But the rumors started going around that DJ Milton was dead. I received call after call to the point that I was completely fed up. So I made the track, recorded the lyrics & dropped a mixtape containing the song – I called the mixtape 'Da Bomb'. In one part of the song I sing a li'l tune saying, "you know that bird is back in town". It was a celebratory tune that guys would sing after a cocaine shortage which they called a "drought". And once the "bird" (kilos) were shipped in, it was time to celebrate on the "playground". Hence, Playground Productions was born."
---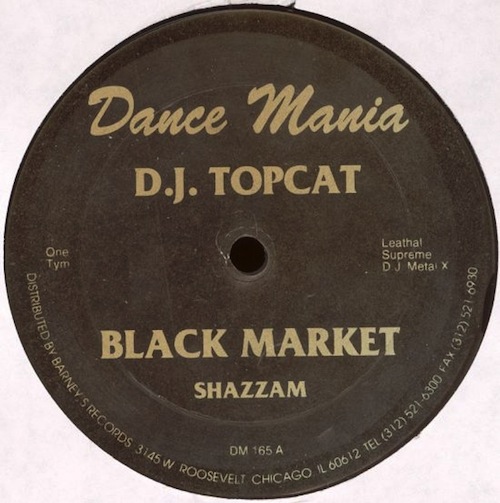 DJ Top Cat
'I Need Weed In My Life'
(1996)
Dance Mania's answer to 1936 anti-marijuana propaganda flick Reefer Madness, Top Cat's heavily stoned rap tells a sorry tale of chronic drug dependency and pawned VCRs over a deranged beat made solely with a Boss DR660 drum machine. As Ron Morelli wryly observed, "If you play this record out, people think there is something wrong with you".
---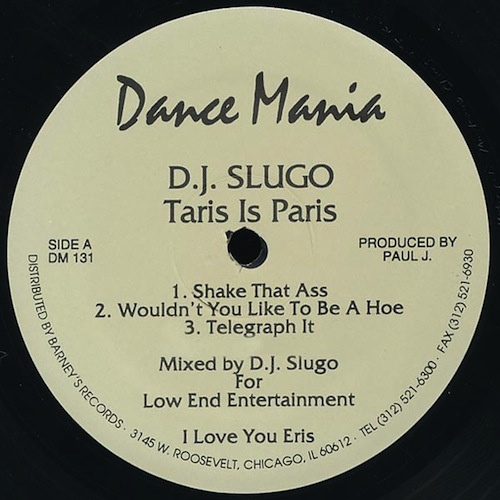 DJ Slugo
'Wouldn't You Like To Be A Hoe' from 'Taris Is Paris'
(1995)
There's some Dance Mania trivia linked to this one – Slugo's touchingly egalitarian, Paul Johnson-produced ghetto anthem is based around a jingle from a 1970s Dr. Pepper commercial featuring David Naughton, who went on to star in the hit film, An American Werewolf in London.
---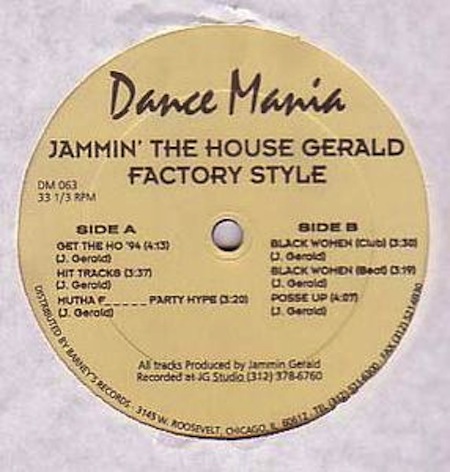 Jammin' Gerald
'Get The Ho '94' from 'Factory Style'
(1994)
One of Dance Mania's under-appreciated heroes throws Robert Armani's 'Armani Trax', Lyn Collins' 'Think', 'Strings Of Life', Dem N***as' 'Git The Hole', Chuck Roberts' much-abused 'My House' accapella and Sinnamon's 'I Need You Now' into his ghetto house blender with spectacular results.
---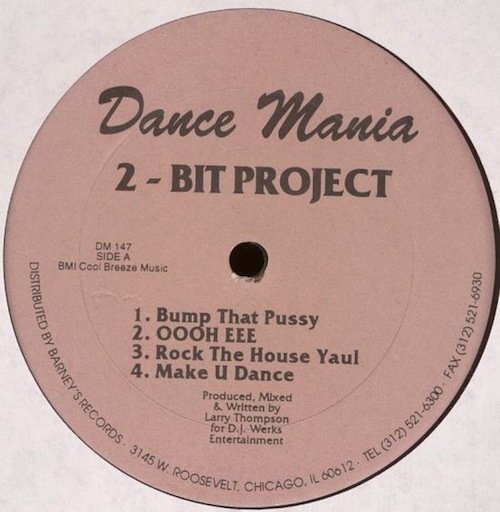 2 Bit Project
'Make U Dance' from 'Bump That Pussy'
(1996)
By 1996, deep house releases on Dance Mania had all but dried up but this track by cult Chicago producer Larry Thompson (of LNR 'Work It To The Bone' fame) kept the fire burning, co-opting the vocal hook from Phuture's 'Your Only Friend' for a 4 a.m. dancefloor classic.
---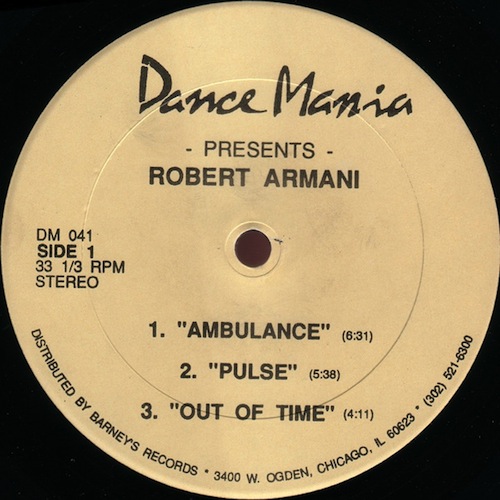 Robert Armani
'Ambulance'
(1991)
From Jackmaster to Dave Clarke, Nina Kraviz to the Night Slugs crew, Dance Mania has enjoyed no shortage of high profile admirers over the years but the label's most famous fans remain French duo Daft Punk. Back in 1996, when Les Dafts were banging out hard-as-nails classics like 'Rollin' and Scratchin" and 'Rock 'n' Roll' from their home studio in Montmartre, Thomas Bangalter decreed this "extremely aggressive" record to be "the greatest techno track of all time" and when that ferocious bassline kicks in, it's hard to argue.
---
DJ Funk
'Bitches!!!!!' from 'The Original Video Clash'
(1995)
DJ Funk brags gleefully about the "humps in his trunks" over a magnificently rubbery funk bassline. Like many Dance Mania tracks, the crassness of the lyrics can leave you gasping for breath but it's hard to bear a grudge when the production, which comes off like 'Thriller'-era Quincy Jones on a shoestring budget, is so irresistible.
---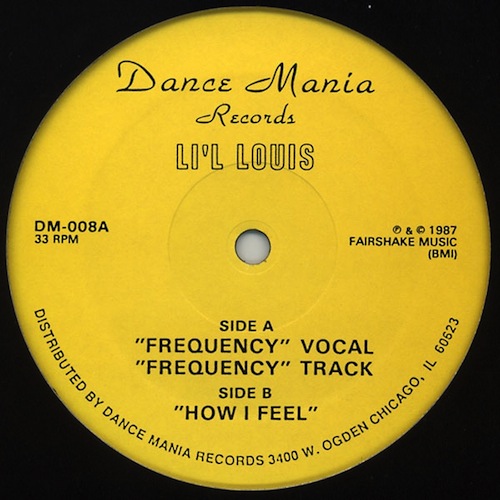 Li'l Louis
'How I Feel'
(1987)
A complete departure from the mind-warping futurism of 'Frequency' and 'Video Clash', this delicate beauty unfolds slowly and steadily over the course of six and a half minutes. Apparently a favourite end-of-night track to this day for Richie Hawtin (and maybe proof that Richie, despite the haircuts and the boutique sake collections, has still got it!).
---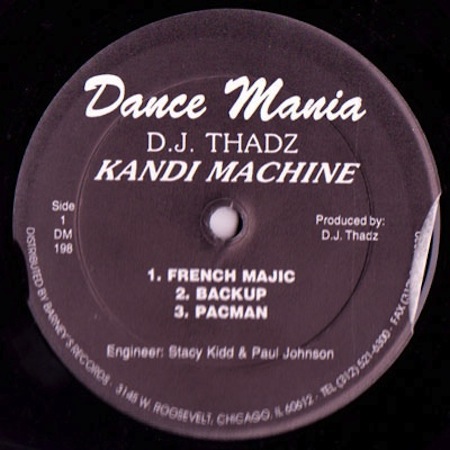 DJ Thadz
'French Majic' from 'Kandi Machine'
(1997)
One of the joys of the Dance Mania catalogue is the total curveballs that can be found lurking in its darkest recesses. This personal favourite is an unhinged "interpretation" of Li'l Louis' 'French Kiss' that sounds like it's being bashed out with one finger on a Bontempi keyboard – not very promising on paper but it all hangs together thanks to Thadz' razor sharp drum programming.
---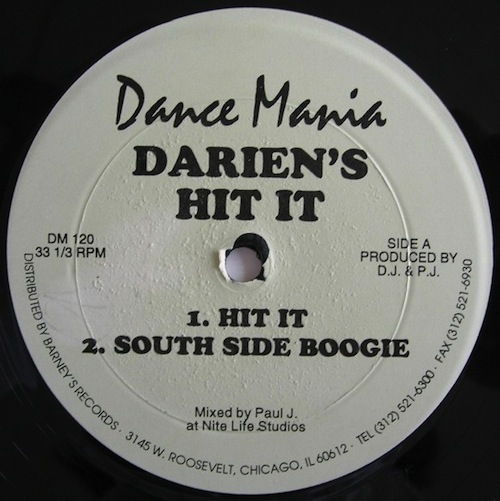 Darien
'Hit It' from 'Darien's Hit It'
(1995)
Very much at the tech-ier end of the Dance Mania spectrum, this dark and intense track, produced by Paul Johnson and the mysterious 'Darien' (never heard from again) sounds like a musical ancestor of Moodymann's 1998 classic 'Dem Young Sconies'.
---
Dance Mania: Ghetto Madness is out now on Strut.