Published on
May 10, 2013
Category
Features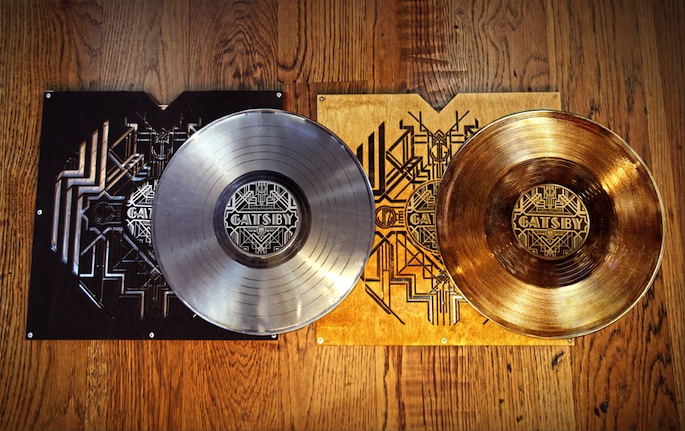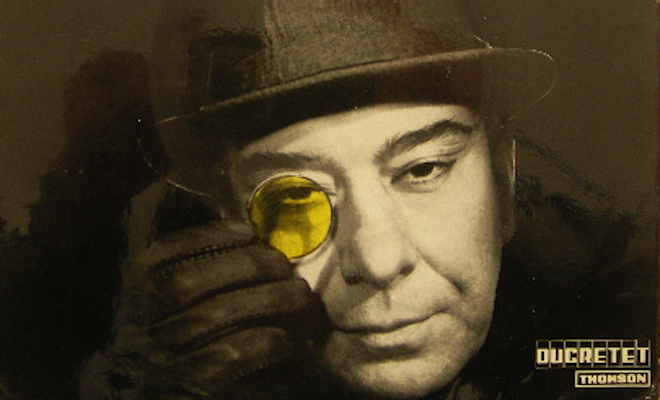 From the blood-red Blade Runner reissue to the bejewelled Great Gatsby vinyl via an unlikely press for Tom Cruise's Oblivion, the soundtrack is making a bit of a comeback on wax. To put this great tradition into a bit of context, we've gone back in time to Spring 2005 and raided the FACT vaults for Jonny Trunk's exhaustive list of the top 20 best movie soundtracks ever made.
Words: Jonny Trunk
Whenever a little brief like this comes in I go, "Yeah, dead easy." And then I realise that my list of top soundtracks is not only an ever-changing ball of confusion, but obviously incorrect almost as soon as I've written it; because, of course, it's already changed.
As such, I'm just going to write down the first 20 soundtracks I can remember and tell you exactly why. Or something like that. I'm sure you are wondering who the hell I am and why I am about to begin writing this chart. Well, I run a little record label called Trunk, which occasionally specialises in unreleased film music. I am one of the few seriously devoted soundtrack collectors in the country. I've bought them for about 20 years now and even have the joy of running and presenting the only radio show dedicated to soundtracks, on Resonance 104.4 FM, every Saturday at 4.30pm. You should listen if you're not shopping. It's great.
NOTE: I have not added or placed any of the soundtracks I have issued on this list. They include 'Kes', 'The Clangers', 'Dawn of the Dead' and 'Psychomania'. These are all wonderful recordings for very different reasons but placing them in this top 20 would be a bit much for all of us, even though they are all up there for me. Check www.trunkrecords.com
---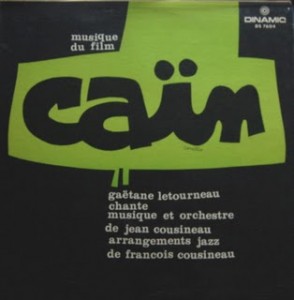 01: FRANCOIS COUSINEAU
CAIN
(DINAMIC, 1967)
One of my many soundtrack phases is my Canadian thing – specifically French Canadian. Here is a great example from Quebec. I love this bloke's music. It is very unpredictable, and there's always a woman on his records singing in French but not exactly how you would think. I believe this man is a genius.
---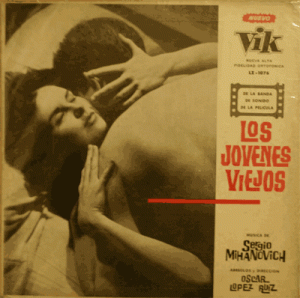 02: SERGIO MIHANOVICH
LOS JOVENOS VIEJOS
(VIK, 1963)
This soundtrack often pops into my head. It was only pressed in Argentina. I believe the title translates as 'The Young Old Ones', which is a joy. As is the music – very jazz, incredibly simple and beautifully played.
---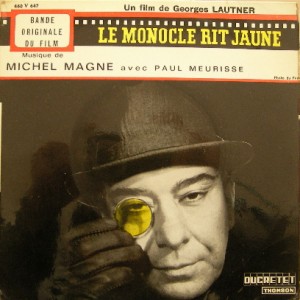 03: MICHEL MAGNE
LE MONOCLE RIT JAUNE
(DUCRETET THOMSON, 1963)
This is only a cute little EP from France, but it packs a mighty fine punch. This is what some would call 'modal', as there is a four-minute jazz tune here set in 5/4 time 
that mooches its repetitive spooky way into your soul in about six bars. People kill for this little bugger. Super cover too.
---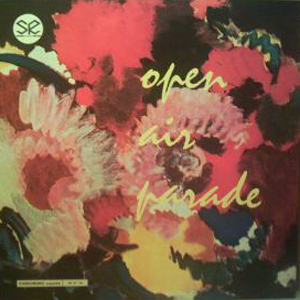 04: A. ALLESSANDRONI
OPEN AIR PARADE
(SERMI FILM, 1969)
As a soundtrack collector you must consider the musical genre known as library, or rather mood music. This particular LP was made, played and recorded by this Italian,
who, incidentally, is the whistler on most Morricone spaghetti western tunes. Here, and throughout this odd LP, he is off the leash creatively, mixing bizarre genres together all at once and getting away with it. And he does not whistle once.
---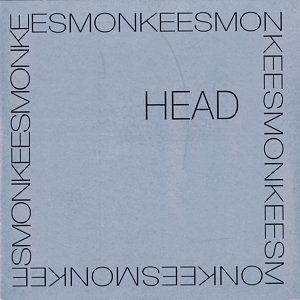 05: THE MONKEES
HEAD
(RCA, 1968)
I was so obsessed with this music as a spotty youth that I recorded 'Head' onto my cassette player. Later, I found the LP for sale in a village hall,
 but not at a village hall price unfortunately. A psychedelic joy, this is one of the few records I know all the words to.
---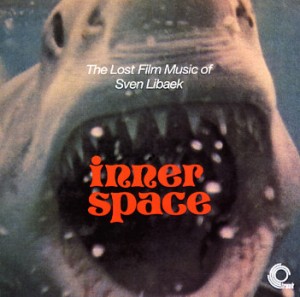 06: SVEN LIBAEK
INNER SPACE
(FESTIVAL, 1973)
I go through funny phases. One such phase is the examination of underwater music. I mean soundtracks to films made underwater, or featuring lots of underwater bits. You know, like Jacques Cousteau. This LP is all the music from an Australian diving documentary, made by a Norwegian. The recording feels very free, it drifts in parts, but you hear something new every time you listen. And what a cover!
---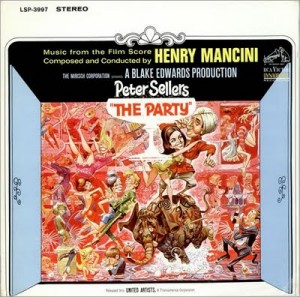 07: HENRI MANCINI
THE PARTY
(RCA, 1967)
This is one of the first film records I ever bought, and it cost me a whopping great £15 way back in about 1984. I still love it today. It's Mancini at his cutest, with a barefoot bloke called Bill Plummer noodling on the sitar. £15 well spent, I reckon.
---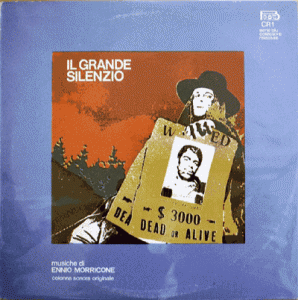 08: MORRICONE
IL GRANDE SILENZIO
(BEAT, 1968)
Look, I could go on about Morricone for hours, we all could. There are hundreds of Morricone LPs everywhere. Some are shit, like Morricone by numbers. This is one of the better ones. It's a Western score, but set in the snow, which changes everything visually and musically. It's all drifty like the snow, and quite beautiful, and very sad. You could die to this and enjoy it.
---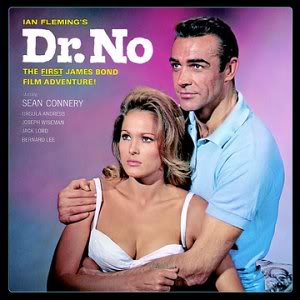 09: MONTY NORMAN
DR NO
(UA, 1962)
Everyone must own a James Bond LP. This is the best. I mean it's avant-garde for Christ sakes! And if you don't dig those bits, you've got all the trad Jamaican jump-up stuff or the even more trad 'Mango Tree' numbers to dig.
---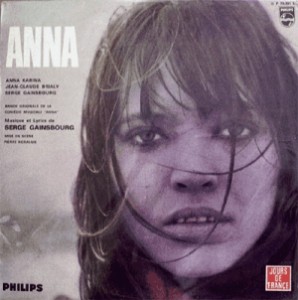 10: SERGE GAINSBOURG
ANNA
(PHILLIPS, 1967)
Is Gainsbourg still fashionable or not? Does he ever really fall from fashion, I wonder? It doesn't really matter if you listen to his music. 
This LP is a total puzzle to me. It's almost experimental and very nearly crap in parts, but you cannot stop listening.
---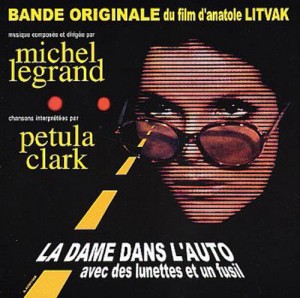 11: MICHEL LEGRAND
LA DAME DANS L'AUTO
(VOGUE, 1970)
Well, all the big boys are starting to come out now, aren't they? You could choose the 'Thomas Crown Affair' by Legrand, which also belongs in this top 20, but today I'm 
plumping for this racy little number with more tracks, all of which are mini-masterpieces. Everything you could wish for on a period French LP is here, even frantic squealing/singing.
---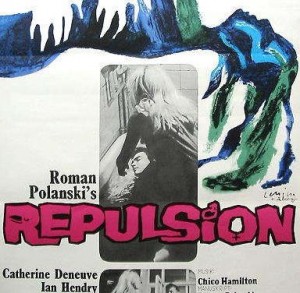 12: CHICO HAMILTON
REPULSION
(CAM, 1965)
The score to one of the first major movies made in the UK by that Polanski geezer, who'd been brought over to London by another geezer called Tony Tenser. Tenser asked Polanski why he made such nasty, twisted films. Polanski said that if you're on the street and on one side a nice couple are getting married, and on the 
other side a car has just killed someone, what would you look at? There are only four tracks from this movie and they are all 
superb: London jazz composed by an American.
---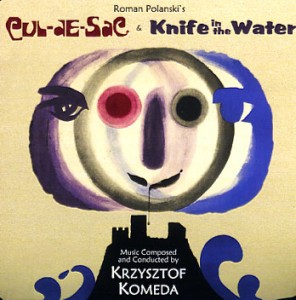 13: KOMEDA
KNIFE IN THE WATER
(POLISH JAZZ CLUB, 1962)
Everyone must own a Komeda recording. I should have 'Rosemary's Baby' here, because it's still incredible and horrid. But today, I'm going with 'Knife in the Water', because it's such an awesome, dark piece of film jazz. You don't realise you've missed it so much until you put it on again. I will never tire of Komeda's music.
---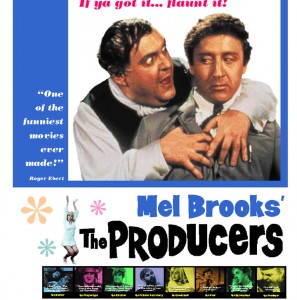 14: MEL BROOKS
THE PRODUCERS
(RCA, 1968)
Tasteless and inspired. It's in the theatre, West End or something at the moment, but who cares, eh? Just give me the vinyl.
---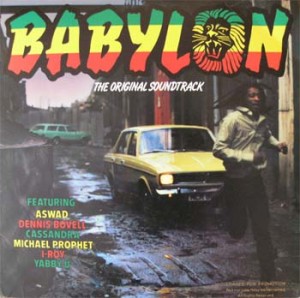 15: VARIOUS
BABYLON
(ISLAND, 1980)
I believe this is being re-issued finally, and about bloody time! The amount of people who have begged, yes begged, for copies of this LP is shocking, and to be honest it's starting to get on my tits. Musically, this is a gritty urban thing, late-'70s, and all top reggae. The people want it bad. So it must be good, in an 80's fashan.
---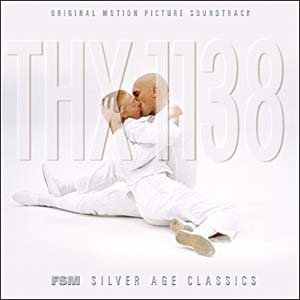 16: LALO SCHIFRIN
THX 1138
(FSM, 2003)
Bastards only issued this once on CD. Yes, once, and only on CD. How fucked off was I? A bleak, weird monster of a recording by the master of the creatively absurd, I'd say it was only just better than his score for 'Cool Hand Luke'.
---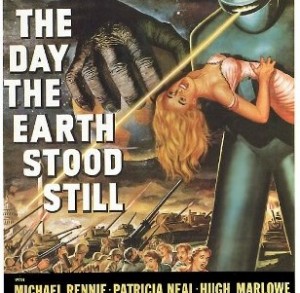 17: BERNARD HERMANN
THE DAY THE EARTH STOOD STILL
(20TH CENTURY, 1951)
You've got to hand it to Bernie. He did loads of Hitchcock – I mean 'North By Northwest', a total classic, 'Vertigo', a total classic. And then he finished off 
with 'Taxi Driver' the week he died – another total classic. What a guy, eh? This is amazing orchestral music with theramin.
---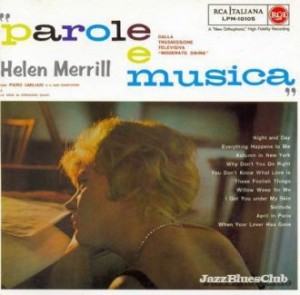 18: HELEN MERRILL
PAROLE E MUSICA
(RCA, 1963)
This is the soundtrack to an Italian TV special, but it's not that kind of TV special music. No. This is Helen Merrill, and she has one of the most desperately sad voices I have ever heard. Here she is singing torchy numbers, with arrangements by the genius soundtracker Piero Umiliani. She sounds like she is really going
 to pass away on a couple of numbers. There are many lucky ladies I have passed this recording onto over the years.
---
19: BRUNO NICOLAI
DE SADE
(SERMI/GEMELLI, 1969)
This record has been in every chart I have ever done, except for the chart I did of Top 20 LPs I haven't got yet. Anyway, this is Morricone's right hand man – on his own. Making some of the oddest music you will ever hear. It's all about sex and horror and drugs, which is a fine recipe in the film music world.
---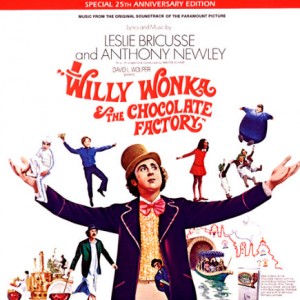 20: BRICUSSE/NEWLEY
WILLY WONKA
(PARAMOUNT, 1971)
How many times have you seen this film? How many times will your kids see this film? How good are those songs?
---