Published on
March 24, 2015
Category
Features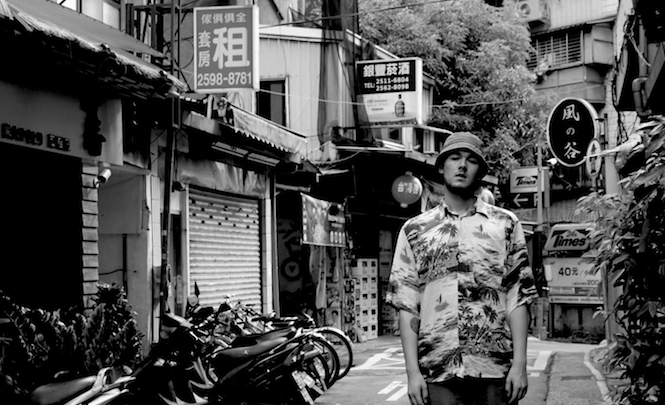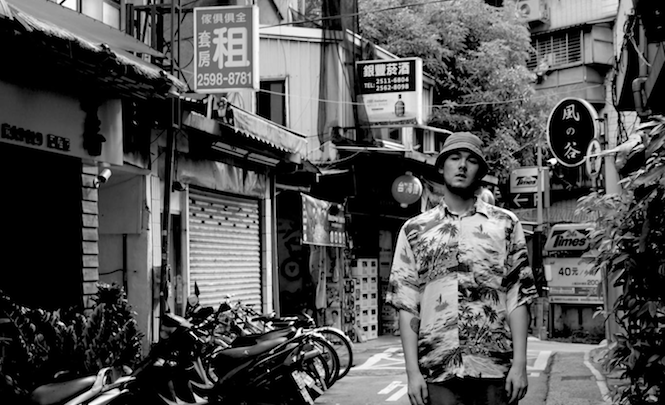 One of the most exciting emerging producers around gives us a taste of his record collection.
For our last vinyl-only mix, we happened upon Django Django rooting around in the library for some of the most ridiculously overlooked music of the last forty years. Taking a sideways approach this time is Henry Wu, a producer and DJ who's making waves with the 22a family on a recent split 12″ with Jeen Bassa which sold out double quick, and now with his first solo EP on Ho Tep Negotiate.
Rather than plump for a genre, Henry's gone straight for the forth dimension and a succinct set of records treating the troubling concept of time. Taking a cyclical approach, the mix starts and ends with Cannonball Adderley – a saxophonist who, in our option doesn't ever seem to get enough shine – dropping in on jazz-fusion giants Herbie Hancock and George Duke on the way. There's also a distinctly political edge to a number of the choices, showing that timing can be about more than just rhythm. Revolutionary Black Power street preachers Watts Prophets and The Last Poets have both in abundance.
Listen here and see the full tracklist below.
Over to Henry for a bit more context:
"Time. The story of this mix is time. Time is running out. Time is our only point of reference for progression and development. When it ends, we will be questioned about what we did with our time.
K15 showed me the Cannonball Adderley Live record the other week, you don't get performances like that nowadays. The Last Poets and Idris Muhammad taught us about the rhythm and we hear how a Fender Rhodes should be played through Herbie Hancock and George Duke. Inspirations."
Tracklist:
Cannonball Adderley – 'Intro + The Black Messiah' from The Black Messiah (Capitol, 1971) / Buy
The Last Poets – 'Time' from This Is Madness (Douglas, 1971) / Buy
Idris Muhammad – 'Loran's Dance' from Power Of Soul (Kudu, 1974) / Buy
The Watts Prophets – 'The Days, The Hours' from On the Street in Watts (ALA, 1969) / Buy
George Duke – 'Floop De Loop' from The Aura Will Prevail (MPS records, 1975) / Buy
Herbie Hancock – 'Textures' from All Hands (Columbia, 1980) / Buy
Cannonball Adderley – 'Eyes of The Cosmos' from The Black Messiah (Capitol, 1971) / Buy
---
Henry Wu's Negotiate is out now on Ho Tep Records.