Published on
September 6, 2016
Category
Features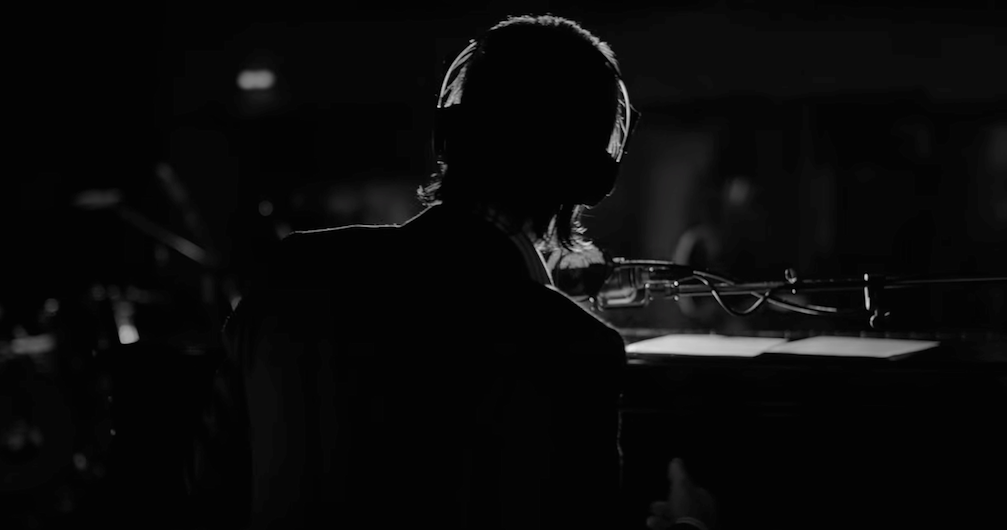 Out this week, new album Skeleton Tree and accompanying concert film One More Time With Feeling together confront the tragedy of his son's passing. Martin Aston traces Cave's path through the shadows, ahead of what will be his starkest and darkest work to date.
---
Words: Martin Aston
---
Six weeks before the due date (9 September) of Nick Cave's sixteenth album Skeleton Tree, a trailer for his equally new film One More Time With Feeling set the ball rolling. What director Andrew Dominik intended to be a performance-based affair, he says, grew as it was made, to incorporate interviews and Cave's "intermittent narration and improvised rumination," which can be heard over the trailer – deliberately classic/cinematic in its moody B&W chiaroscuro, as Cave sits at the piano, in front of his band of Bad Seeds, tinkering with solitary notes, as if searching for that divine spark: once more with feeling, then.
"Most of us don't want to change, really," he gravely intones. 'Why should we?" Warren Ellis, Cave's principal creative collaborator of recent years, waves a conductor-style arm, and a bow scrapes across a cello, both solemn and frenzied, as the camera zooms toward Cave's face, tough and immovable like granite.
https://www.youtube.com/watch?v=svru1jNLIK8
Given the moodiness of the trailer, and that the film will debut in 800 cinemas worldwide the day before the album is released – and only then will the public be able to hear Skeleton Tree – the none-more-weighty 'portrait of the artist as a serious artist' vibe is palpable. Not for Cave, it seems, an album simply served to the media upfront so we can dissect it. Skeleton Tree may not join the exalted company of the album that lands unannounced – for example, Bowie's The Next Day, more than one Radiohead album and Beyoncé's Lemonade (accompanied on release by a film that aired the same day on US channel HBO). Nor has it been unveiled in the suspenseful manner of the drip-drip feed of information that preceded Frank Ocean's Endless and Blond. Yet the campaign around Skeleton Tree infers an importance, a status, like musical aristocracy elevated above the proletariat.
Or so I thought when I first wrote this feature, before One More Time With Feeling director Andrew Dominik told the Venice Film Festival crowd that Nick Cave decided to make a documentary about Skeleton Tree to avoid having to discuss the subject of his son Arthur's death with the media.
Cave's voiceover in the film trailer begins with the admission "Most of us don't want to change. I mean, why should we? What we do want is sort of modifications on the original model … hopefully better versions of ourselves. But what happens when an event occurs that is so catastrophic that you just… change? You change from the known person to an unknown person… so that when you look at yourself in the mirror, you recognise the person that you were, but the person inside the screen is a different person."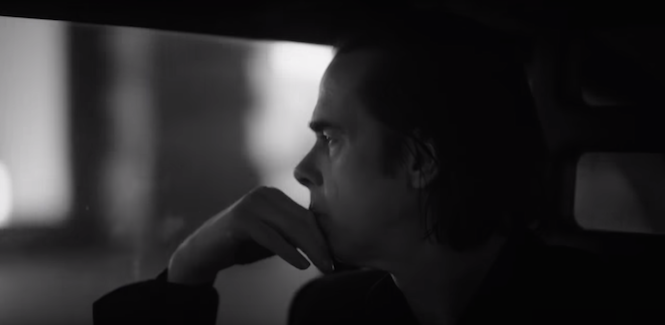 The catastrophe took place in July of 2015 when Arthur, one of Cave's 15-year-old twins, died after a fall from a cliff near the family's home in Brighton, while Cave was halfway through making his new record. "An instinct of self-preservation,' Dominik called it. Before the director had confirmed it, I'd concluded my original feature by wondering if this was the real reason Skeleton Tree was being held back until after the film; it was too personal, too precious, to let a pack of writers at it (Cave has noted before that "The critic is the true voice of our destructive nature") before it's delivered in the artist's own words, or through the eyes of his film, in what the press release calls "a true testament to an artist trying to find his way through the darkness."
Actually, Cave's career trajectory has always followed a path through the darkness, starting from the late Seventies, when he emerged as the sallow, horse-faced pouter fronting Melbourne's wayward Boys Next Door – a force of nature, a lightning rod for conflict and pain, a kind of violent Rimbaud-meets-Dostoevsky-meets-Dionysius-meets-Iggy character with a PhD In Misanthropy. He's been known to crack a smile, but only in the same way that Satan grins when he's tossing pathetic souls into the inferno: no, life is grim (the evidence, even more so in the supposedly advanced 21st century, tells us he's right), and everything comes up short.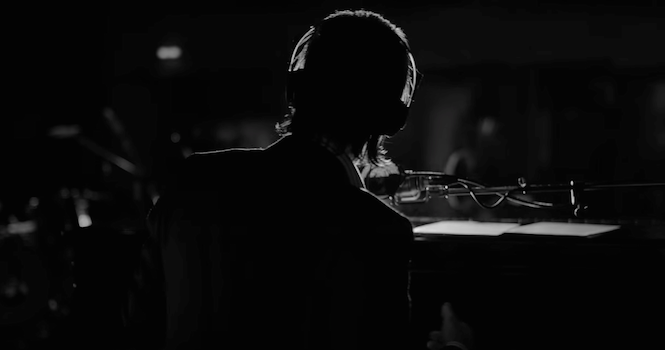 I recall, vividly, when I interviewed Cave in 1992, as he remembered moving to London in 1980 with The Boys Next Door, or The Birthday Party as they became, and him saying, "I originally developed an intense, blind, boiling hatred for England. Everything was so mediocre. All the bands were weak and limp-wristed, and I was so pissed off." And this was at a time when British post-punk was thriving and often astounding, arguably the UK's most fecund music era since the mid-Sixties.
The fact that Cave and guitarist Rowland S. Howard were digging into London's heroin supply soon after arrival might have exacerbated the situation. But it didn't slow The Birthday Party down for a second. Cave was a volcanic presence on stage, like Iggy Pop or The Cramps' Lux Interior, but minus their joy and wit. The silly nickname the music press gave Cave, "the Prince of Darkness", was nevertheless fitting in some manner: Cave himself has called his work, "carrion songs … that deal exclusively in darkness, obfuscation, concealment and secrecy", if also a ridiculous cliché (for starters, The Birthday Party's single 'Release The Bats' was no affirmation of goth but a brutal parody).
While the band churned out an exhilarating, malevolent brew of blues, garage rock and punk, Cave perfected a kind of brattish authority, getting more frenzied as their audiences did. The band's maiden US tour was literally a riot, with cancelled shows, and blood spilt. In New York, he wove the microphone lead around a woman's throat and screamed, "Express yourself!" Songs such as '6″ Gold Blade' and 'She's Hit' were as vicious as their titles. Their EP The Bad Seed started with Cave hollering, "Hands up who wants to die!"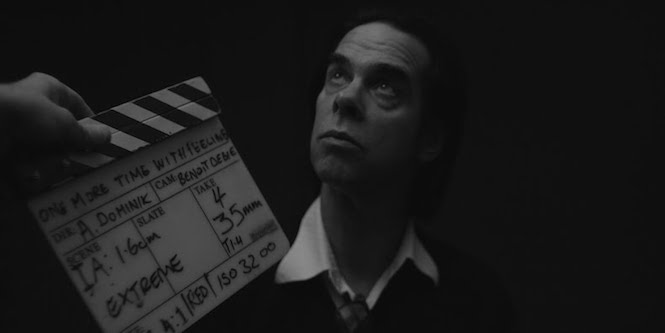 Cave ran out of something – possibly the rage of teenage hormones – and when the band splintered in the wake of their relocation to Berlin, Cave's solo records, backed by his new band of Bad Seeds, took a more considered path. For starters, he found he had "room to breathe", by the "incredibly economical" guitar of Blixa Bargeld (of local avant-rock 'industrialists' Einstürzende Neubauten), so the music became more spacious, his lyrics more to the fore. "We were no longer kicking people in the teeth," Cave said.
He wore a tux and bow tie on the cover of 1985's covers-set Kicking Against The Pricks, and over the next 13 albums, Cave has refined his approach, gravitating toward a more traditional singer-songwriter model, inspired by Serge Gainsbourg and Leonard Cohen (whose 'Avalanche' Cave covered on 1984's debut solo album From Her To Eternity), hitting several peaks – Your Funeral, My Trail (1986), Abattoir Blues/The Lyre of Orpheus (2004), Dig, Lazarus, Dig!! (2010) and my favourite, 1997's ballad-heavy The Boatman's Call, home of 'Into My Arms' and '(Are You) The One I've Been Waiting For?' With the ferocity of old recaptured by his bit-on-the-side band Grinderman (two albums, 2007's Grinderman and 2010's Grinderman 2), Cave has kept his solo, Bad Seeds-backed records for more brooding, smouldering epistles; his most recent album, Push The Sky Away, was another fine record.
At the same time, Cave ventured into the world of literature: from novels to screenplays to poetry, plus soundtracks, spoken word (The Secret Life of the Love Song & The Flesh Made Word: Two Lectures) and acting – though Cave wasn't so much less impersonating others as playing himself, such as 2014's 'day in a life' docu-drama 20,000 Days On Earth, which Cave also co-scripted, deconstructing and reinforcing his perennially grimacing, brooding image.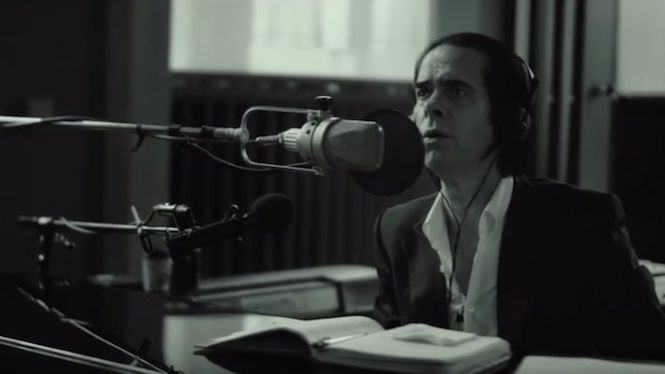 With each landmark release, Cave's weighty gravitas has increased, though his persona and interests – which one reviewer labelled "obsessions with religion, death, love, America, and violence" – didn't change much. As writer and long-term Cave observer Barney Hoskyns puts it, Cave "has long basked in an honorary role as rock's gothic bogeyman." Take Cave's two novels, And the Ass Saw the Angel (abuse, torture and religious fanaticism) and The Death Of Bunny Munro's (sex, alcoholism serial murder), and the uncracking gloomy visage – even the same (and increasingly dyed-black) hairstyle for the last three decades – presented to the public.
So Cave clearly doesn't want to change (and why should he, eh?). But something palpably darker than anything of Cave's past has invaded his life, and changed him. But on the surface, it's business as usual. Last week, a video for the track 'Jesus Alone' was released, a slow, ominous ambient drift with a elegiac whistling motif through the song, whose lyrics begin You fell from the sky/ Crash-landed in a field Near the river Adur…
Neither film nor record will be anything but a searing experience, in line with every Nick Cave project – and if the singer has yet to pierce the Stygian gloom before the tragedy of his son's passing, then we don't need to hear Skeleton Tree in its entirety beforehand to know the chances he won't be doing so for a long time to come.