Published on
January 26, 2016
Category
Features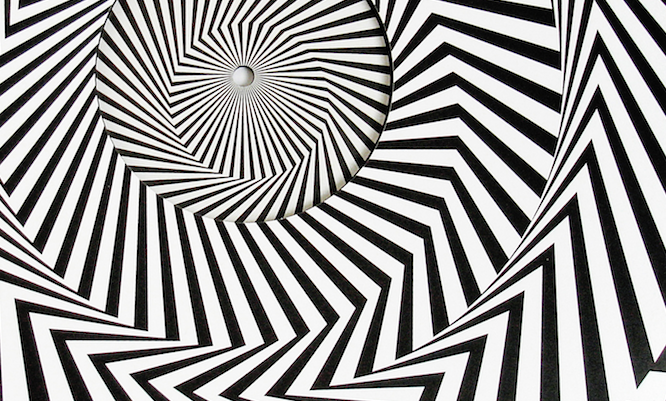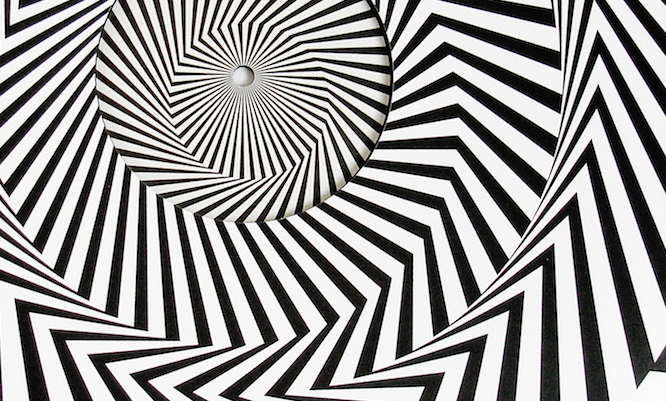 Bend your mind to the dizzying world of op-art record sleeves.
"My criteria is… when you look at a record and go 'WTF?'" A collector's collector, if anyone's got an eye for the unusual it's DJ Food. Keeper of one of the country's most eclectic record collections, he's spent the last two decades supplementing his vast archive of beats and breaks with forgotten relics from vinyl's more obscure niches.
A graphic designer with a passion for comic book culture and visual ephemera, his attention to record sleeves and packaging is second nature. Having let us into his peerless collection of flexi-discs we were blown away by the variety of weird and wonderful records that remained largely undocumented in his impeccably organised shelves.
To remedy this, we've invited Food to hold down a monthly column exploring the stranger corners of his collection, from mini-records to postcard novelties. Following up his eye-popping look at 3D covers, Food keeps things optical for Freaky Formats #2 and the dizzying world of op-art record sleeves.
---
Words: DJ Food / Photography: Michael Wilkin / Kevin Foakes
---
Optical art practices can be traced back to the 1910s, MC Escher's work, Edward Wadsworth's dazzle ship designs of the first World War, Josef Albers and the Bauhaus. Galleries started showing like-minded artists using these techniques in the early '60s which Time magazine then christened, 'Op Art'.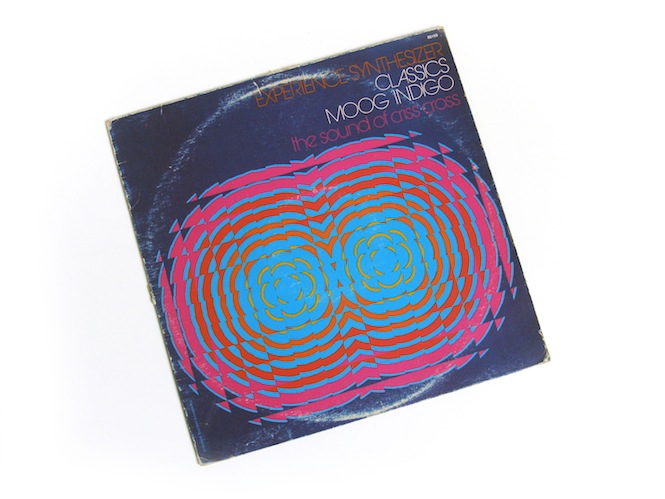 Moog Indigo Classics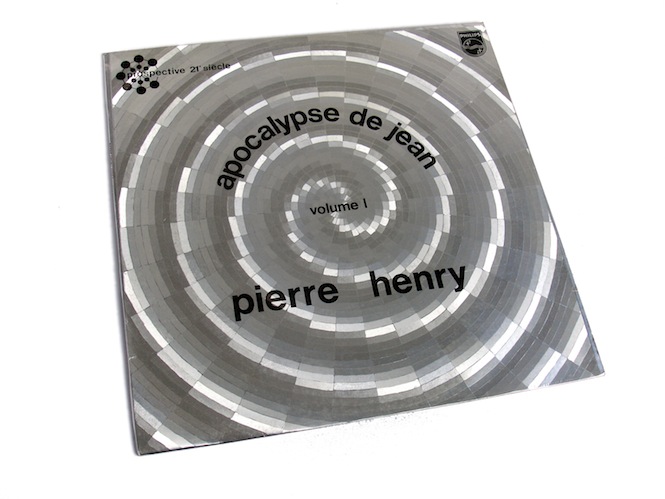 Pierre Henry – Apocalypse de Jean
The Museum of Modern Art's exhibition entitled The Responsive Eye in 1965 showed two and three dimensional work that asked viewers to look at the depths, colour and movement being created by artists working in this vein from 15 different countries. Bridget Riley from the UK – our most famous exponent of the medium – was featured alongside the likes of Vasarely and his son, Yvaral from France and many more.
Stereo test record sleeves
One of the first examples of op-art being used on a record sleeve would be Herbie Mann's 1966 album, Today! with a basic starburst design by Haig Adishian filling the cover, save for the title across the top. Record labels jumped on the movement, using the techniques on 45 label house bags and it was popular on music concrète and stereo test record sleeves.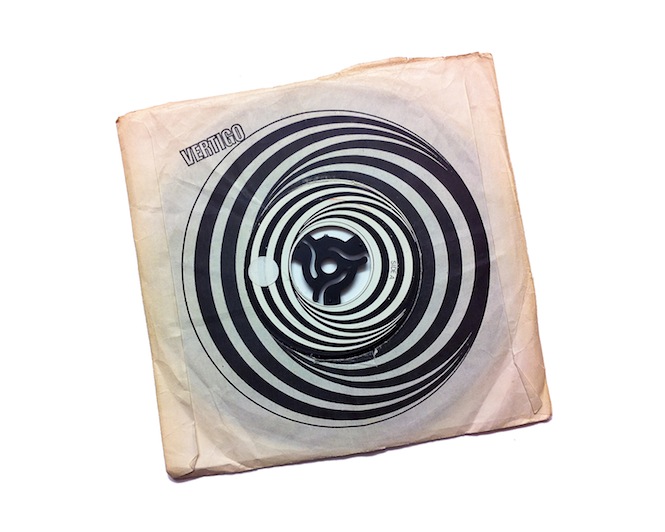 Vertigo 7″
Probably the most well known is the Vertigo label's iconic logo, designed by Linda Nicol in 1969 for the Phillips sub-label, originals of which fetch higher prices than later issues without the 'swirl'. Faust's 1973 album, The Faust Tapes also featured Bridget Riley's painting, 'Crest', on the reverse without explanation.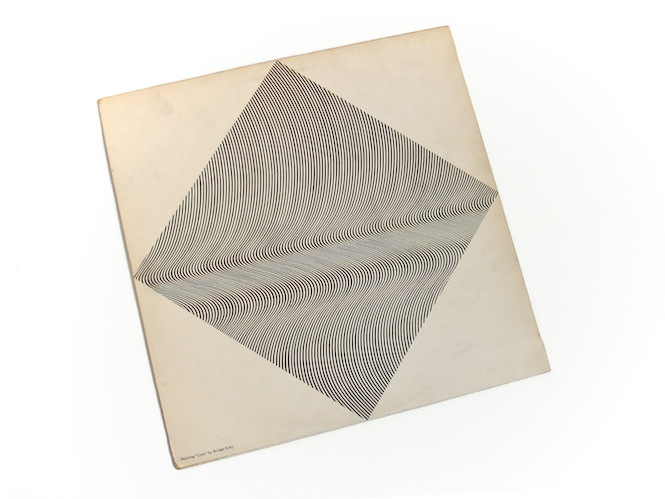 Faust – The Faust Tapes
The Spaceman 3, Sonic Boom, Spectrum and the E.A.R. releases largely kept the Op flag flying in the '80s and '90s, their Spectrum album on Silvertone using a moving lenticular device that we'll cover in a future post.
Soulwax – Any Minute Now
Soulwax's iconic, retina-twisting Any Minute Now album campaign by Trevor Jackson heralded a return of op in the '00s and since then electronic artists have been falling over themselves to be seen in stark, monochrome sleeves that mess with the eyes at a sideways glance. The appeal of the clean lines, minimum/maximum design and the eye-catching effect is desperately needed in today's sea of sleeves and thumbnails when viewed on the shelf or online.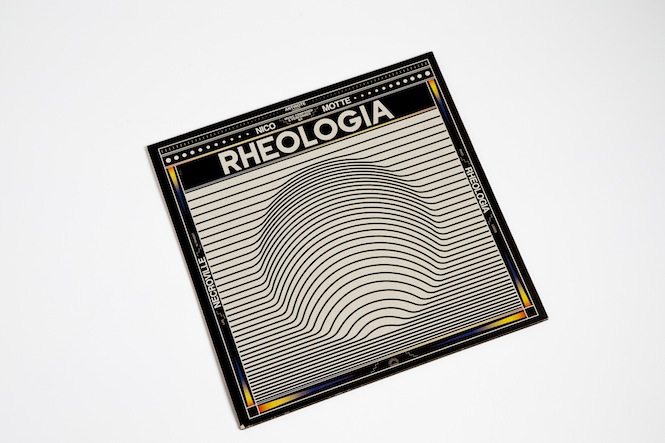 Nico Motte – Rheologia EP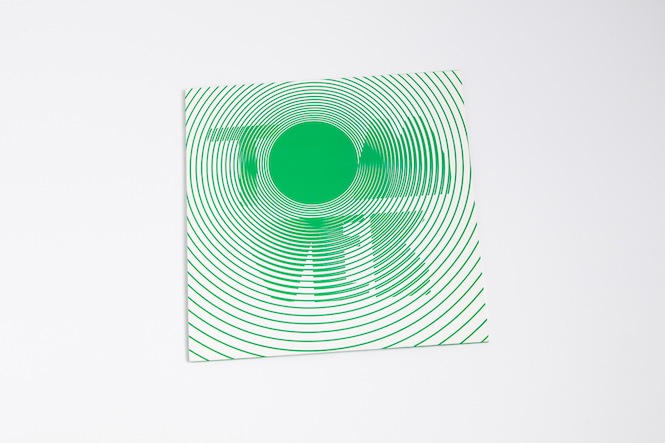 Tom Vek – Nothing But Green Lights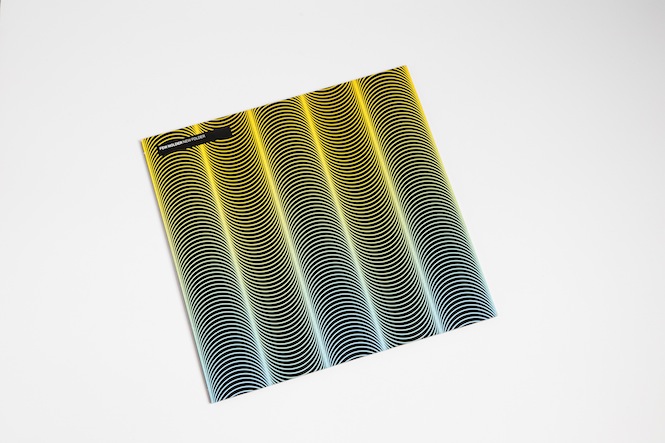 Few Nolder's New Folder
Tom Vek's mid-'00s releases on Go Beat, Nico Motte's Rheologia EP (Antinote), Few Nolder's New Folder LP (Planet Mu), Carter Tutti Void Transverse (Mute) that appears to be directly inspired from Spectrum's 'Mary' 7″ on The Great Pop Supplement, Jaga Jazzist's 'Oban' 12″ (Ninja Tune) and all of Moiré's sleeves on Werk Discs.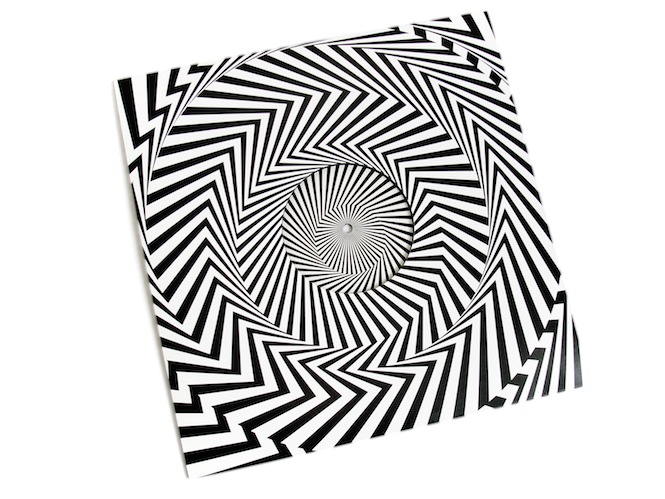 Jaga Jazzist – Oban 12″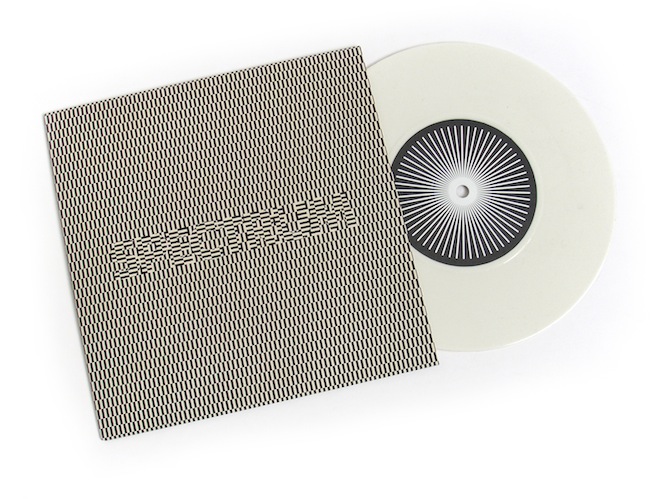 Spectrum – Mary 7″
Special mentions should go to Animal Collective's Merriweather Post Pavilion album that undulates in front of the eyes and Drums of Death's three 'Wave Series' 12″s on Civil Music which came in variations of his skull face paint motif in different Op effects and colours.
Drums of Death – Wave Series 12″s
This is just the tip of the iceberg, check the racks next time you're in a record shop and I bet there'll be something there, ready to send you boss-eyed.