Published on
January 13, 2016
Category
Features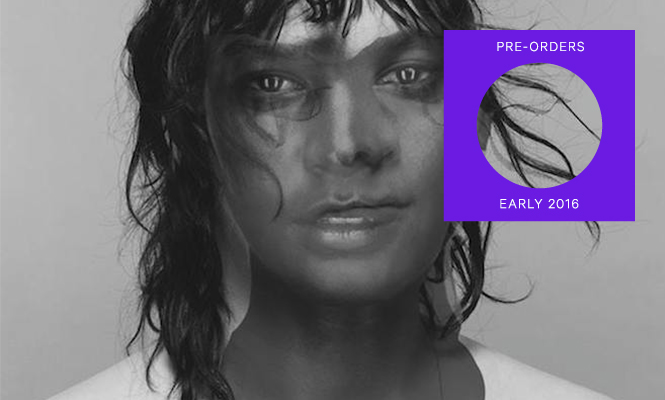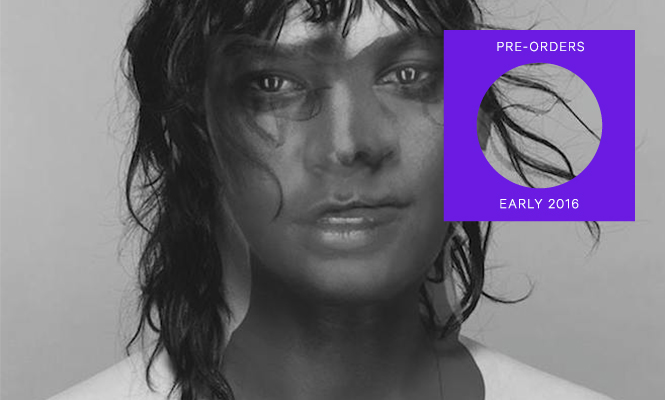 2016 is off to a flying start.
If 2015 was the year for pressing machines and supermarkets, 2016 already looks like something of a turntable revival. With a rebooted Technics leading the charge, decks are taking over like never before.
There's also a whole crop of new vinyl releases waiting in the wings. Amid those long overdue Twin Peaks reissues and 2015 hangovers like Arca's Mutant, are sixteen forthcoming records that should whet your appetite in early 2016. From Kanye to Swans, get stuck in below:
---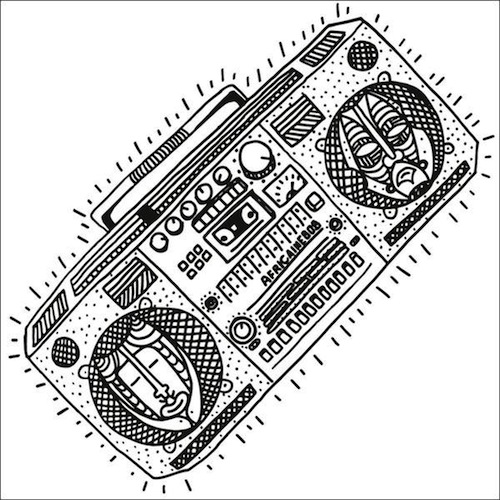 Africaine 808
Basar
(Golf Channel)
Due: 22 January / Listen / Pre-order
This pair are onto a good thing. Ever since Berlin-based duo Africaine 808 dropped the sweet summer jam 'Lagos, New York' we've been watching their every step closely, entranced by their ability to seamlessly weave West African instrumentation into an analogue house framework that pops with the joy and vitality of downtown '80s NYC.
---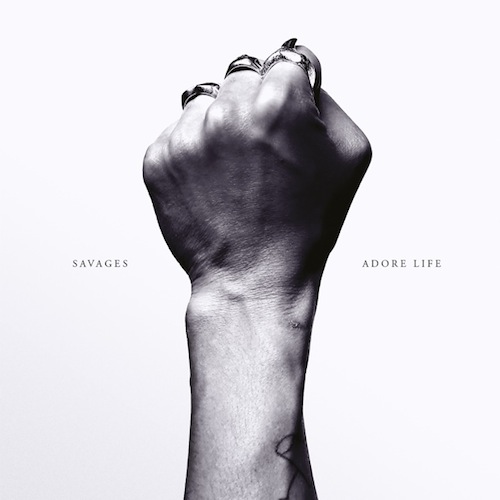 Savages
Adore Life
(Matador Records)
Due: 22 January / Listen / Pre-order
Almost three years after they exploded onto the scene with Silence Yourself, Savages new LP is about to be about an awful lot: "It's about the choices we make. It's about finding the poetry and avoiding the cliché. It's about being the solution, not the problem. It's about showing weakness to be strong. It's about digging through your dirt to look for diamonds. It's about claiming your right to think unacceptable thoughts." Teased with the high-octane 'The Answer' and the certified murder ballad 'Adore', expect Adore Life to inject some post-punk punch into the first few months of the year.
---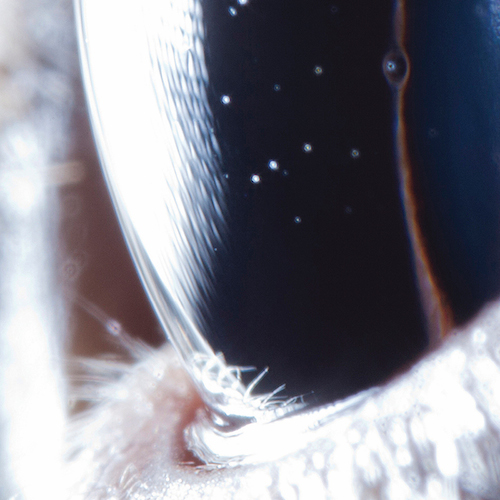 Roly Porter
Third Law
(Tri-Angle)
Due: 22 January / Listen / Pre-order
After Vex'd dissolved, Roly Porter took a solo sidestep into immense, sci-fi inspired space. According to press materials his third full length will take another turn; this time, meditating on "ideas of rhythm, bass, sound design within his own world without having to shape any of these elements to fit preconceived ideas or rules." The new angle seems like a perfect fit for his new home on Tri-Angle.
---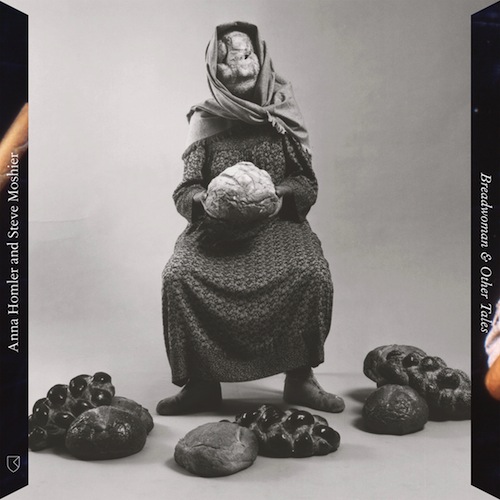 Anna Holmer & Steve Moshier
Breadwoman and other tales
(RVNG Intl.)
Due: 5 February / Listen / Pre-order
After a stellar year in 2015, culminating in Savant's fantastic Artificial Dance collection, we've been on high alert about New York label RVNG Intl.'s next move. Breadwoman does not disappoint. Cooked up in the baking heat of California's Topanga Canyon in 1982, it's a salient stream of Anna Holmer's deconstructed language, an imagined vernacular here sculpted into song form by avant garde producer Steve Moshier. Startling and engrossing stuff.
---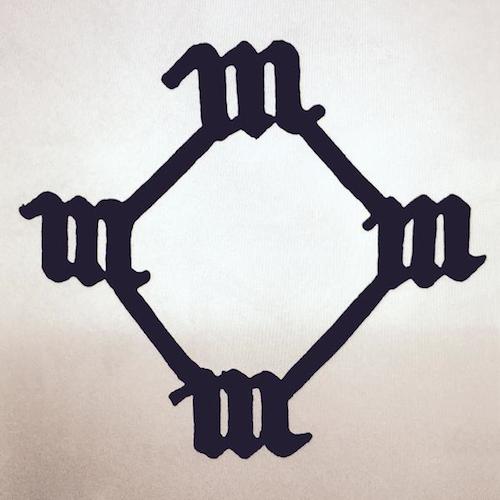 Kanye West
SWISH
(Def Jam/G.O.O.D. Music)
Due: 11 February / Listen
Hype/confusion around Kanye's seventh LP has been building for almost as long as North's been around. In January 2016, we know a few things though. The album will drop this February. Formerly titled So Help Me God, it's now SWISH. And it'll feature an all-star cast, from Paul McCartney to Kendrick Lamar.
But one thing that's not been confirmed is whether or not there'll be a vinyl release. Mainstream hip hop appears to dislike PVC, but with Kendrick bringing To Pimp A Butterfly to wax (albeit six months late), we're hoping Yeezy will follow suit.
---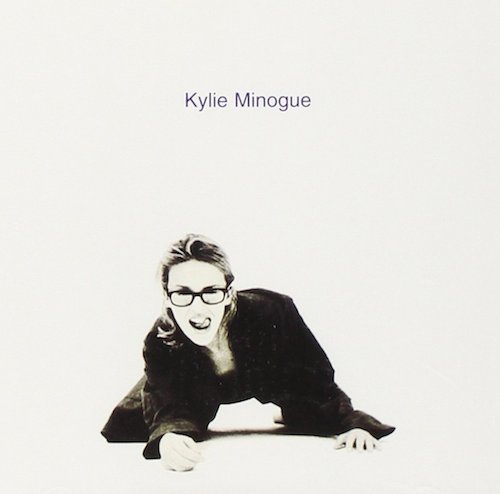 Kylie Minogue
Kylie Minogue
(Be With Records)
Due: 12 February / Listen / Pre-order
Who else can claim Ned Doheney, Letta Mbulu, The Streets and Cassie on its roster? Continuing to push the boat out in 2016, the Be With curveball this quarter is Kylie Minogue's eponymous album from '94.
A nice opportunity to bring Kylie fans out of the closet, the guilty favourite is her most in-demand with the original edition fetching as much as £150 on second hand markets. Touching on ambient, house, synth-pop and balearic, it's a banger. As Balearic Mike says: "Brave move. I am a MASSIVE Kylie fan – as are all right-thinking people."
---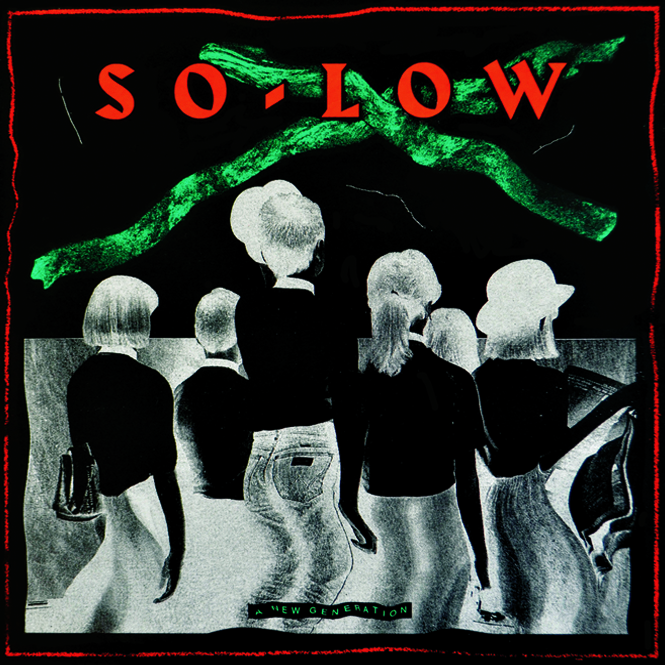 Various
So Low
(The Vinyl Factory)
Due: 19 February / Listen
JD Twitch did than more than most to improve our record collections last year, from those post-punk rarities to an inspired intercontinental collaboration on his Autonomous Africa imprint. For 2016, he goes back to his roots with a comp of '80s synth, industrial and cold wave from his earliest days behind the mixer.
Twitch has also enlisted contemporary cold-wave fans Powell and Helena Hauff to remix tracks on the compilation, which seems like a very good idea to us. We're chuffed to be pressing it up.
---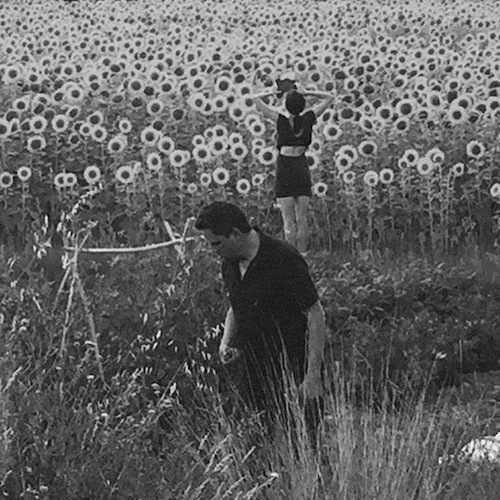 Jesu & Sun Kil Moon
Jesu / Sun Kil Moon
(Caldo Verde)
Due: 19 February / Listen / Pre-order
Mark Kozalek and Justin Broadrick (of Godflesh fame) team up as Sun Kil Moon and Jesu for a powerful collaboration on Kozalek's Caldo Verde label. If pre-streamed tracks 'America's Most Wanted Mark Kozelek and John Dillinger' and 'Exodus' are anything to go by then it's going to be an epic, harrowing trip, the latter using the death of Nick Cave's fifteen year old son to form a ballad dedicated to "all bereaved parents".
---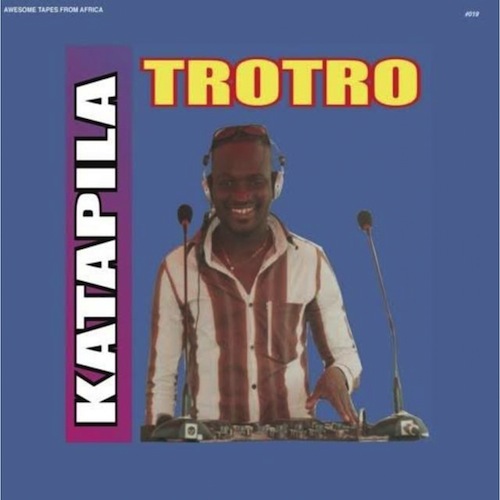 DJ Katapila
Trotro
(Awesome Tapes From Africa)
Due: 19 February / Listen / Pre-order
The latest instalment on Brian Shimkovitz's Awesome Tapes From Africa promises to be a firecracker of deconstructed dance music from the Ghanaian capital Accra. Made with Fruity Loops, reforming neo-traditional Ga music with the urgency of early '90s Detroit techno and Chicago acid house, Trotro was initially released in 2009, doing the rounds on the country's mobile DJ scene. Elastic dance music at its most raw.
---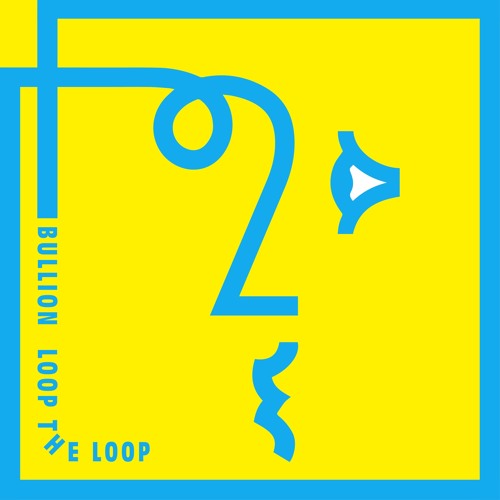 Bullion
Loop The Loop
(DEEK Recordings)
Due: 26 February / Listen / Pre-order
Following a string of brilliant EPs and collaborations, Bullion has finally got round to readying a debut album of his own. Making sideways pop-not-pop like no-one else, expect the LP to be as playful and strange as ever, the title track already out there leading the way, drenched in gluey, analogue warmth.
---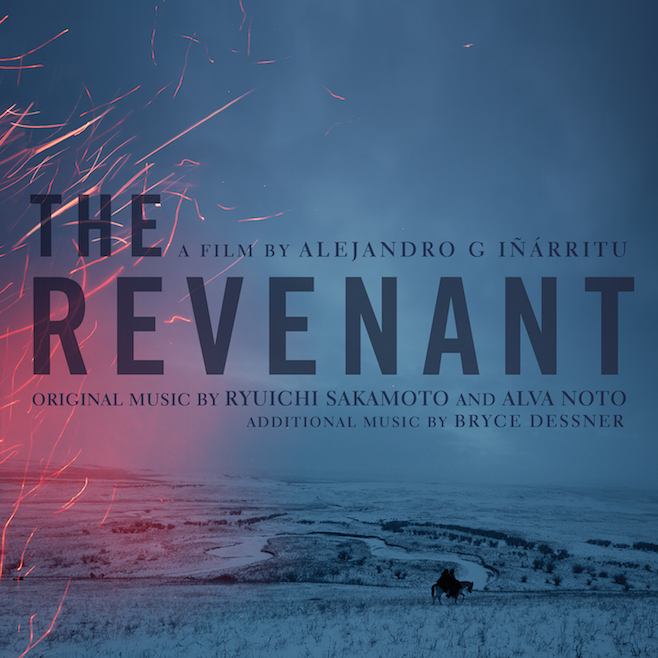 Ryuichi Sakamoto & Alva Noto ft. Bryce Dessner
The Revenant
(Milan Records)
Due: 26 February / Listen / Pre-order
Alejandro González Iñárritu's icy and visceral Western The Revenant bossed the Golden Globes this week. It'll probably sweep up at the Oscars too, although the slogging soundtrack won't. Because Sakamoto intertwined his work with two other composers – Alva Noto and The National's Bryce Dessner – it's ineligible to compete, according to Academy rules. Well, fuck the rules. This is easily one of the best scores of the year and we can't wait to play it on vinyl.
---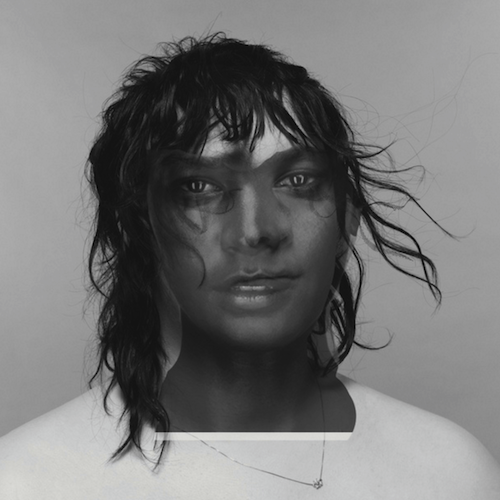 Anohni
Hopelessness
(Secretly Canadian)
Due: TBA / Listen
Almost six years since her last outing with Antony & The Johnsons, Antony Hegarty returns as Anohni, with two of the most individual contemporary producers in tow. Enlisting Warp's Hudson Mohawke and Oneohtrix Point Never, Hopelessness was teased with the incendiary and apocalyptic '4 Degrees' before the Paris Climate Summit at the end of 2015. We'd expect nothing less from one of Björk's primary collaborators.
---
Tim Hecker
TBA
(4AD)
Due: TBA
Tim Hecker follows up 2013's Virgins with a new LP and his first on 4AD that promises to be every bit its elegiac successor. With a performance planned at the atmospheric St John Church in Hackney for early May and Hecker refining his sound with every release, greater exposure through 4AD should see him reach a wider audience than ever.
---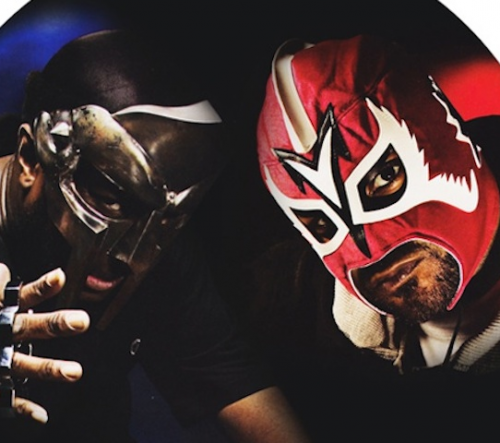 Ghostface & DOOM
DOOMSTARKS
(TBA)
Due: February / Listen
"I talked to DOOM's people. DOOM is ready now," said Wu Tang veteran Ghostface in a recent interview. The near mythical collaboration has been mooted for close to a decade so we'll forgive you for being a little sceptical here. Word on the street though is that the elusive project will finally see light of day in Feb.
---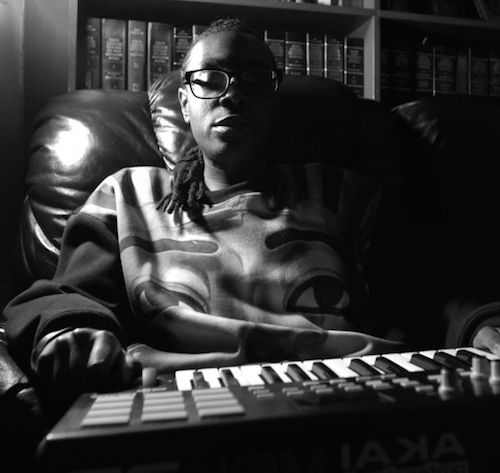 Jlin
Black Origami: The MotherBoard
(Planet Mu)
Due: TBA
Last year's Dark Energy blew up the notion of a footwork album. Mutated, venomous, and yet strangely uplifting; it was christened within our top 5 records of 2015. As a steel mill employee, it took Jlin her entire life to weave together that long player. Now that she's given up the day job, we're all ears as she cues up her sophomore effort.
---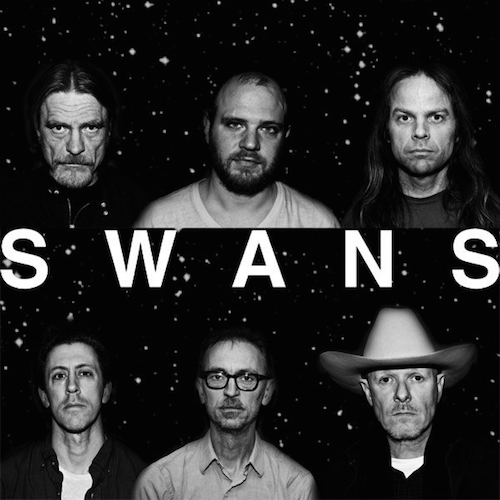 Swans
TBA
(TBA)
Due: TBA
Hauled from the grave in 2010, Michael Gira's resurrected Swans have garnered vast critical and popular respect. Amid a swarm of reformations cashing in nostalgia checks, the band stands near alone with a recent run of albums living up to every inch of their daunting reputation. Following last year's live CD album The Gate, this year brings the final Swans album (and tour). Strap up tight.