Published on
January 18, 2018
Category
Features
What are you waiting for?
While we flag up the best new vinyl releases for you on a weekly basis, it's also nice to have advance notice of what you might want to save your pocket money for.
What follows is a loosely curated list of forthcoming vinyl releases from across a range of genres, labels and artists we believe are worthy of your time.
For the sake of concision, the list below includes only new albums. That means no 12″s or 7″s, and only the odd exception when it comes to reissues and compilations. The calendar corresponds to UK release dates accurate at time of publication, but the fluid nature of vinyl pressing means some of these are liable to change.
---
January 19
Mudhoney – LiE (Live In Europe) [Sub Pop] / Listen & Pre-order
Penya – Super Liminal [On The Corner] / Listen & Pre-order
Mika Vainio + Ryoji Ikeda + Alva Noto – Live 2002 [Noton] / Listen & Pre-order
Xylouris White – Mother [Bella Union] / Listen & Pre-order
Strand of Oaks – Harder Love [Dead Oceans] / Listen & Pre-order
Kimbra – Primal Heart [Warner Bros.] / Listen & Pre-order
The Go! Team – Semicircle [Memphis Industries] / Listen & Pre-order
Porches – The House [Domino] / Listen & Pre-order
tUnE-YaRdS – I can feel you creep into my private life [4AD] / Listen & Pre-order
A Grave With No Name – Passover [Forged Artifacts] / Listen & Pre-order
Half Japanese – Why Not? [Fire Records] / Listen & Pre-order
Laraaji – Vision Songs Vol.1 [The Numero Group] / Listen & Pre-order
Glen Hansard – Between Two Shores [Anti] / Listen & Pre-order
The Shins – The Worm's Heart [Columbia] / Listen & Pre-order
Tango With Lions – The Light [Inner Ear] / Listen & Pre-order
Yotam Avni – Prelude to Dybbuk [Stroboscopic Artefacts] / Listen & Pre-order
Meat Beat Manifesto – Impossible Star [Flexidisc] / Listen & Pre-order
Belle and Sebastian – How To Solve Our Human Problems EP Part 2 [Matador] / Listen & Pre-order
First Aid Kit – Ruins [Columbia] / Listen & Pre-order
Persuasion – Quartermass [Opal Tapes] / Listen & Pre-order
Shopping – The Official Body [Fat Cat] / Listen & Pre-order
---
January 26
******** [The Drink] – The Drink [********] [Weird World] / Listen & Pre-order
Guy One – #1 [Philophon] / Listen & Pre-order
Khruangbin – Con Todo El Mundo [Night Time Stories] / Listen & Pre-order
Dirtmusic – Bu Bir Ruya [Glitterbeat] / Listen & Pre-order
Cucina Povera – Hilja [Night School Records] / Listen & Pre-order
Django Django – Marble Skies [Because Music] / Listen & Pre-order
Mimicking Birds – Layers Of Us [Glacial Place] / Listen & Pre-order
Nils Frahm – All Melody [Erased Tapes] / Listen & Pre-order
No Age – Snares Like a Haircut [Drag City] / Listen & Pre-order
Ty Segall – Freedom's Goblin [Drag City] / Listen & Pre-order
Dream Wife – Dream Wife [Lucky Number] / Listen & Pre-order
Silvia Kastel – Air Lows [Blackest Ever Black] / Listen & Pre-order
Hollie Cook – Vessel of Love [Merge Records] / Listen & Pre-order
Alvin Lucier – Criss-Cross/Hanover [Black Truffle] / Listen & Pre-order
HOLY – All These Words Are Yours [Punk Slime Recordings] / Listen & Pre-order
Cucina Povera – Hilja / Listen & Pre-order
Nightmares on Wax – Shape The Future [Warp] / Listen & Pre-order
Gunnar Haslam – KL01 [Kavalanic Languages] / Listen & Pre-order
Johnny Jewel – Digital Rain [Italians Do it Better] / Pre-order
---
February 2
Karen Gwyer – Rembo (The Remixes) [Don't Be Afraid] / Listen & Pre-order
Various Artists – Quare Groove Vol. 1 [All City] / Listen & Pre-order
Rhye – Blood [Loma Vista Recordings] / Listen & Pre-order
The Tenant – Death & Vanilla [Fire Records] / Listen & Pre-order
Noah Creshevsky – Reanimator [Orange Milk Records] / Listen
Montero – Performer [Chapter Music] / Listen & Pre-order
Justin Timberlake – Man Of The Woods / Listen & Pre-order
Efrim Menuck – Pissing Stars [Constellation Records] / Listen & Pre-order
Roxy Music – Roxy Music (Reissue) [UMC] / Listen & Pre-order
Steve Reich – Pulse/Quartet [Nonesuch] / Listen & Pre-order
Anna Burch – Quit The Curse [Polyvinyl] / Listen & Pre-order
Field Music – Open Here [Memphis Industries] / Listen & Pre-order
The Soft Moon – Criminal [Sacred Bones] / Listen & Pre-order
Hookworms – Microshift [Domino] / Listen & Pre-order
Kyle Craft – Full Circle Nightmare [Sub Pop] / Listen & Pre-order
Simple Minds – Walk Between Worlds / Listen & Pre-order
---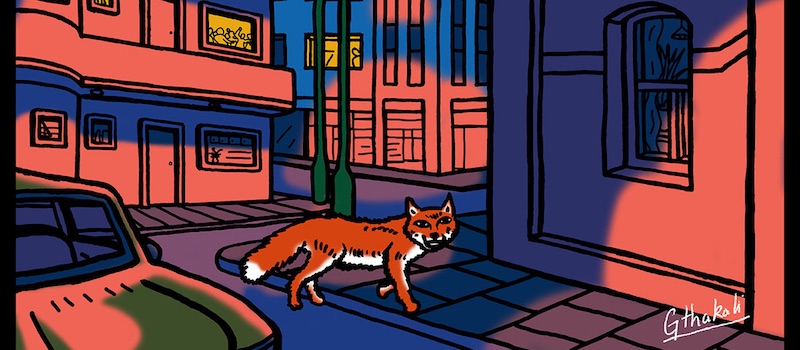 February 9
Wolf Müller & Niklas Wandt ‎– Instrumentalmusik Von Der Mitte Der World [Growing Bin Records] / Listen & Pre-order
Twin Peaks – Sweet '17 Singles [Fat Possum Records] / Listen & Pre-order
Various Artists – We Out Here [Brownswood] / Listen & Pre-order
Paper Dollhouse – The Sky Looks Different Here [MoonDome Records] / Listen & Pre-order
Lea Bertucci – Metal Aether [NNA Tapes] / Listen & Pre-order
Susanna – Go Dig My Grave [SusannaSonata] / Listen & Pre-order
Franz Ferdinand – Always Ascending [Domino] / Listen & Pre-order
Ezra Furman – Transangelic Exodus [Bella Union] / Listen & Pre-order
Son Lux – Brighter Wounds [City Slang] / Listen & Pre-order
Tal National – Tantabara [Fatcat Records] / Listen & Pre-order
John Tejada – Dead Start Program [Kompakt] / Listen & Pre-order
Joan as Policewoman – Damned Devotion [Play It Again Sam] / Listen & Pre-order
Palm – Rock Island [Carpark Records] / Listen & Pre-order
---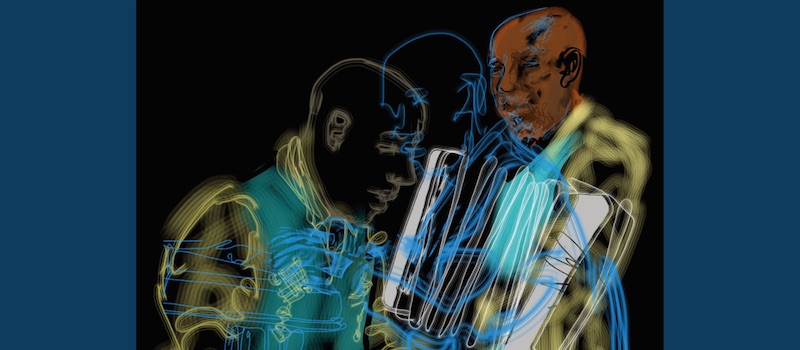 February 16
U.S. Girls – In A Poem Unlimited [4AD] / Listen & Pre-order
C.A.R. – Pinned [Ransom Note Records] / Listen & Pre-order
Car Seat Headrest – Twin Fantasy [Matador] / Listen & Pre-order
Alva Noto & Ryuichi Sakamoto – Glass [NOTON] / Listen & Pre-order
Dabrye – Three/Three [Ghostly] / Listen & Pre-order
East Man – Red, White & Zero [Planet Mu] / Listen & Pre-order
Wild Beasts – Last Night All My Dreams Came True [Domino] / Listen & Pre-order
Laurie Anderson & Kronos Quartet – Landfall [Nonesuch] / Listen & Pre-order
Hailu Mergia – Lala Belu [Awesome Tapes From Africa] / Listen & Pre-order
Miracle – The Strife Of Love In A Dream [Relapse] / Listen & Pre-order
POLIÇA and s t a r g a z e – Music For The Long Emergency / Listen & Pre-order
Belle and Sebastian – How To Solve Our Human Problems (Parts 1-3) [Matador] / Listen & Pre-order
Bon Iver- For Emma, Forever Ago (Reissue) [4AD] / Listen & Pre-order
Ought – Room Inside the World [Merge] / Listen & Pre-order
Onra – Nobody Has To Know [All City] / Listen & Pre-order
Everything Is Recorded – Everything Is Recorded by Richard Russell [XL Recordings] / Listen & Pre-order
---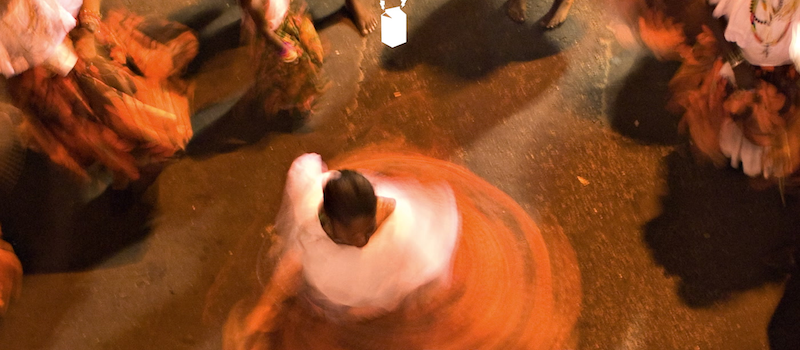 February 23
The Low Anthem – The Salt Doll Went To Measure The Depth Of The Sea [Joyful Noise] / Listen & Pre-order
Renata Zeiguer – Old Ghost [Northern Spy Records] / Listen & Pre-order
S.Carey – Hundred Acres [Jagjaguar] / Listen & Pre-order
Caroline Rose – LONER [New West Records] / Listen & Pre-order
Various artists – Levanta Poeira (compiled by Tahira) [Jazz n Milk] / Listen & Pre-order
Screaming Females – All At Once [Don Giovanni Records] / Listen & Pre-order
Digable Planets – Reachin' (A New Refutation of Time and Space) – 25th Anniversary Edition) [Modern Classic Recordings] / Listen & Pre-order
Dedekind Cut – Tahoe [Kranky] / Listen & Pre-order
Insecure Men – Insecure Men [Fat Possum] / Listen & Pre-order
The Altered Hours – On My Tongue [Art For Blind] / Listen & Pre-order
Femi Kuti – One People One World [Knitting Factory] / Listen & Pre-order
---
March [TBC]
Appleblim – Life in a Laser [Sneaker Social Club] / Listen
Terekke – Improvisational Loops [Music From Memory] / Listen
---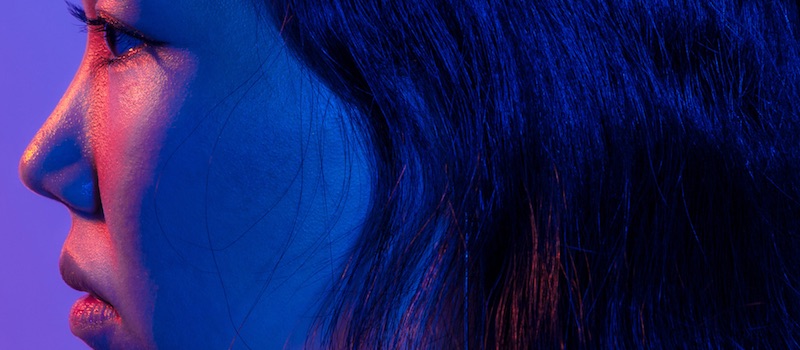 March 2
Park Jiha – Communion [Tak:til] / Listen & Pre-order
Seth Graham – Gasp [Orange Milk Records] / Listen & Pre-order
Seun Kuti & Egypt 80 – Black Times [Strut] / Listen & Pre-order
Titus Andronicus – A Productive Cough [Merge Records] / Listen & Pre-order
Superorganism – Superorganism [Domino] / Listen & Pre-order
Richard Youngs – Belief [O Genesis] / Listen & Pre-order
Lucy Dacus – Historian [Matador] / Listen & Pre-order
Moby – Everything Was Beautiful and Nothing Hurt [Little Idiot] / Listen & Pre-order
Anna von Hausswolff – Dead Magic [City Slang] / Listen & Pre-order
Ryuichi Sakamoto – Async Remodels [Milan Records] / Listen & Pre-order
E Ruscha V – Who Are You [Beats in Space] / Listen & Pre-order
DJ Taye – Still Trippin' [Hyperdub] / Listen & Pre-order
Gwenno – Le Kov [Heavenly Recordings] / Listen & Pre-order
Wiley – Godfather II [CTA] / Listen & Pre-order
Edit Select – Cyclical Undulations [Soma] / Listen
The Breeders – All Nerve [4AD] / Listen & Pre-order
Soccer Mommy – Clean [Fat Possum] / Listen & Pre-order
---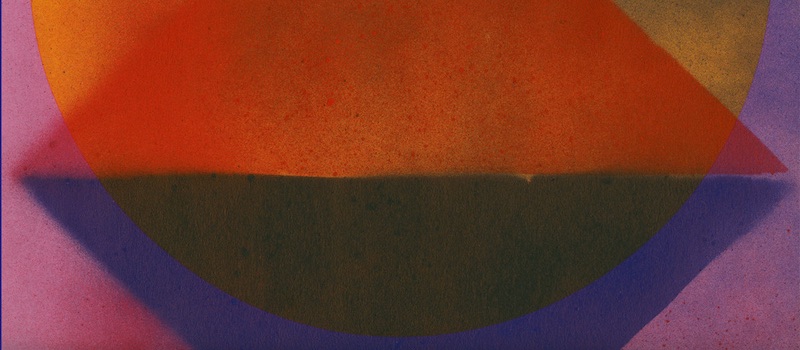 March 9
David Byrne – American Utopia [Nonesuch] / Listen & Pre-order
Jimi Hendrix – Both Sides of the Sky [Experience Hendrix and Legacy Recordings] / Pre-order
Various Artists – Hunchin' All Night [Rush Hour Music] / Listen & Pre-order
David Kitt- Yous [All City] / Listen & Pre-order
Nat Birchall – Cosmic Language [Jazzman]
Young Fathers – Cocoa Sugar [Ninja Tune] / Listen & Pre-order
---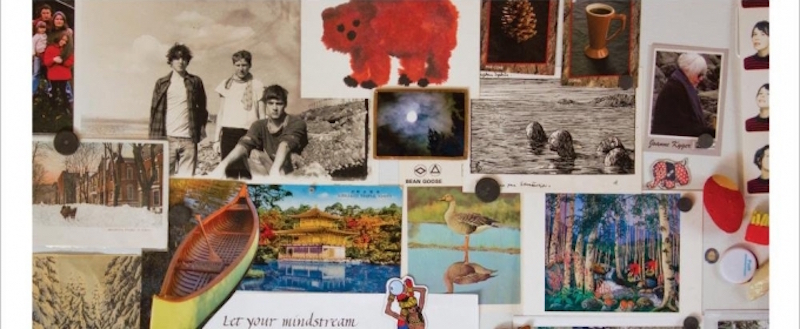 March 16
Essaie Pas – New Path [DFA] / Listen & Pre-order
Mount Eerie – Now Only [P.W. Elverum & Sun] / Listen & Pre-order
---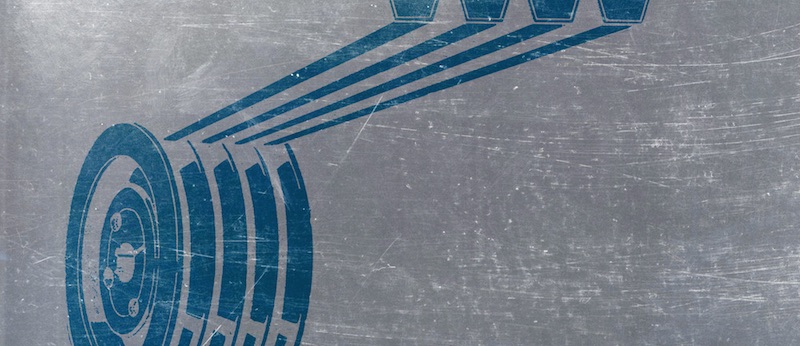 March 23
Sunflower Bean – Twentytwo in Blue [Lucky Number] / Listen & Pre-order
Jack White – Boarding House Reach [Third Man and XL Recordings] / Listen & Pre-order
Cavern Of Anti-Matter – Hormone Lemonade [Duophonic] / Listen & Pre-order
The Mover – Undetected Act From the Gloom Chamber [Boidae] / Listen & Pre-order
Guided By Voices – Space Gun / Listen & Pre-order
---
March 30
Frankie Cosmos – Vessel [Sub Pop] / Listen & Pre-order
Chris Carter – Chemistry Lessons Volume 1 [Mute] / Listen & Pre-order
Sons of Kemet – Your Queen Is A Reptile [Impulse!] / Pre-order