Published on
February 24, 2020
Category
Features
Soca music is quintessentially Trinidadian – an eclectic, syncretic genre, with deep roots in the calypso it evolved from. With flavours of funk, soul, African, Latin, Indian, and more recently, electronic dance music, soca can be both bacchanalian and conscious, sometimes at the same time. Trinidad-born writer and musician Anthony Joseph presents twelve records from the golden age of soca.
The architects of the soca sound were the musicians and calypsonians who fused the topicality and rhythm of the calypso with the potent funk and soul vibrations of the early 1970s. Lord Shorty, King Wellington, Maestro and Shadow, as well as bandleaders, Ed Watson, Art De Coteau, Earl Rodney, Mike Boothman and Pelham Goddard were at the forefront of this revolution.
It was a transatlantic movement, musicians were travelling between the Trinidadian diaspora in NYC and Port of Spain, recording and performing in each city. Trinidad's carnival was and remains its centrifugal core, and it is within the circular motion between these cities that soca music began to not just take hold, but take over.
Then there was that sweet time between 1977 and 1988, when DJ Champ would set up his one turntable in the corner of the living room and pump hard soca in the house parties my folks held. This was a golden age of innovation and heavy sound in soca music, before the drum machine replaced the drummer, and the synth replaced the horn section. Here are 12 bonafide classics of that era.
---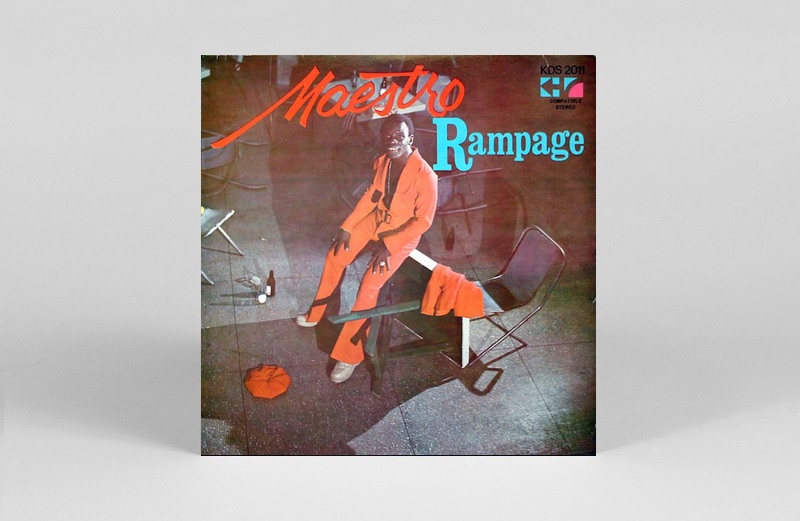 Maestro
Rampage
(1977)
One of the soca innovators, Maestro will always be remembered as the artist who pushed soca into bust-head tempos with his 1977 hit 'Savage' – a disco-soca mover which paid tribute to the resilience of Caribbean immigrants in NYC. The following year, working with legendary arrangers Pelham Goddard and Art De Coteau, Maestro released his second album, Rampage. Maestro's tempos could be fiery, as on 'Melee' or 'Reveller', but they could equally be soulful and funked out as in 'Soulful Calypso.' Maestro's tragic, early death in August 1977 was soca's most painful loss.
---
Lord Nelson
Black Gold
(Charlies Records, 1978)
Lord Nelson was born in 1930, and is still performing today in his 90s. He recorded this legendary album in NYC in 1977, where he has lived since the mid '60s. The album captures the cosmopolitan sound of New York soca. Arranged by the maestro Clive Bradley and recorded at KH Studios in Sea Lots, Port of Spain and at Music Farm in New York, Black Gold is Nelson's most cohesive statement. A record in which Nelson pushes the soca genre into fresh territories – incorporating Fela-esque grooves on the title track, spiritual rhythms on 'Shango', and a pure, slinking groove on the album's deepest track, 'Foreigner.'
---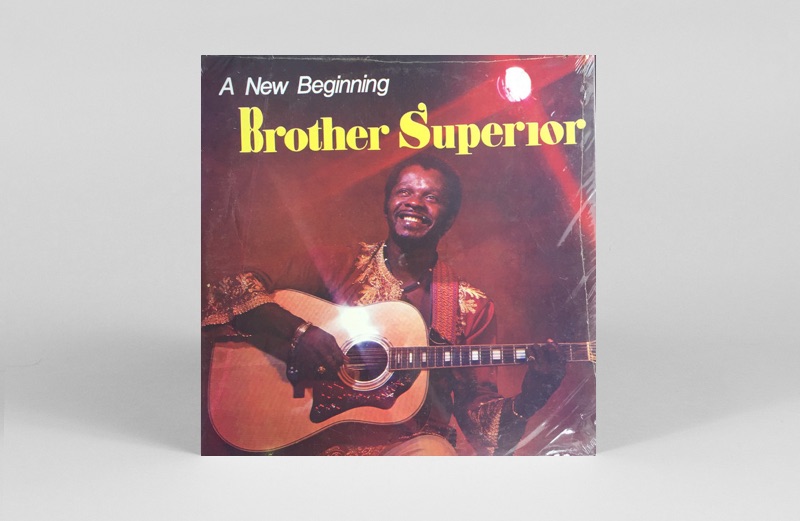 Brother Superior
A New Beginning
(Mabel, 1978)
The first time I visited Brother Superior, interviewing him for my book on Lord Kitchener, he took me into his studio where hundred of copies of his 1978 album A New Beginning were stacked neatly on a shelf that ran along the wall above his mixing desk. Returning from Nigeria, where he had recorded with Sonny Okusuns and visited Fela at the Shrine, Supie came back to Trinidad energised and inspired, recording this phenomenal, self-funded album with the best jazz and soca musicians he could find. A New Beginning is a bold experiment, blending calypso with jazz, fusion and afrobeat into a personal statement which sounds like nothing else.
---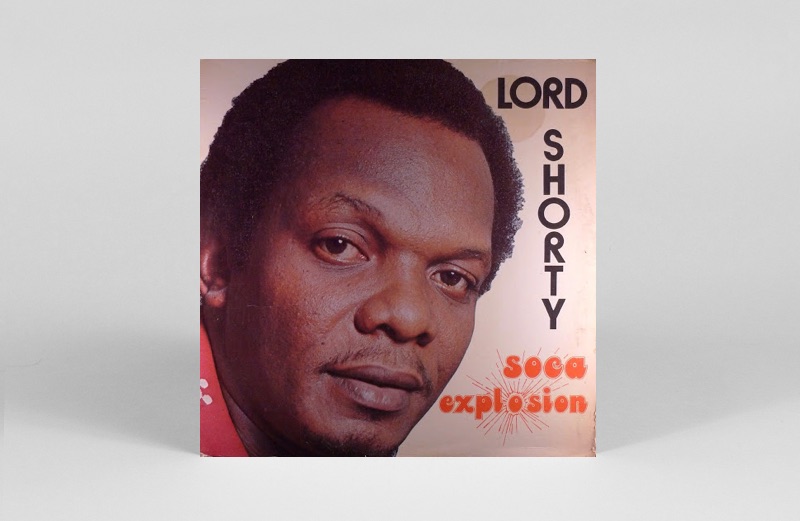 Lord Shorty
Soca Explosion
(Shorty Records, 1978)
The roots of soca were already in evidence in the late '60s recordings of The Mighty Sparrow and Lord Kitchener, but in 1973 Lord Shorty kickstarted the soca era with 'Indrani', which blended East Indian instrumentation with calypso rhythm. Shorty called the new music So-kah, and became its most progressive exponent, eventually incorporating more Afro-Trinidadian syncopation and funk inspired bass lines. His 1978 album Soca Explosion is one of the truly great albums of the genre. Recorded between NYC and Port of Spain, every song is a sublime marriage of groove and messianic fervour. Listen to 'Money Eh No problem' with its deep-drop intro, and his spiritual tribute to Maestro, 'Higher World of Music.'
---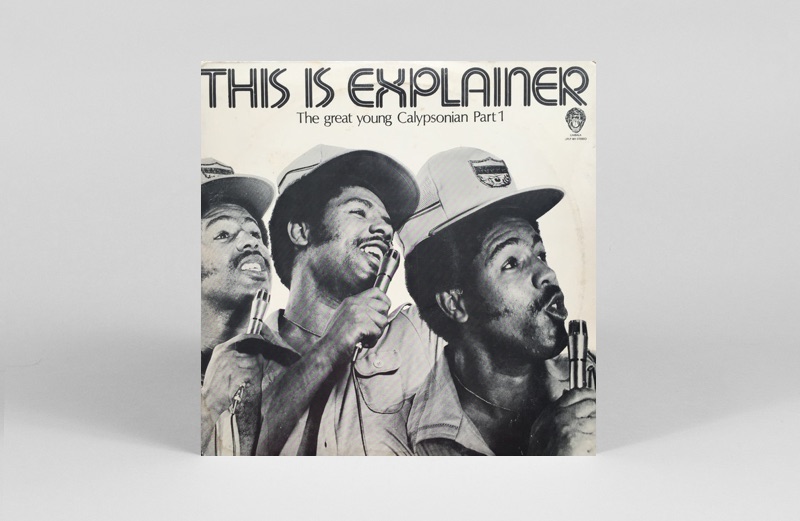 Explainer
This is Explainer: The Great Young Calypsonian
(Umbala, 1978)
Explainer is one of the great calypso singers and composers, and a ubiquitous and beloved presence since the mid '70s. This 1978 album, his first, is filled with beautiful melodies and deft social commentary all set to a hip and urbane soca groove. The song writing draws on traditional calypso but incorporating elements of funk, soul and reggae. 'Party Time in the Ghetto' is a working class anthem with a thick, bottom heavy groove, while the consciousness of 'To Be Free' is still valid today.
---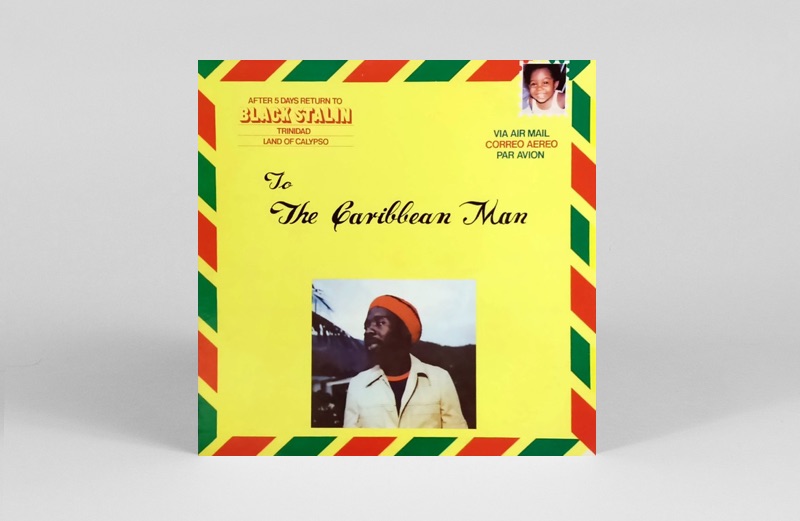 Black Stalin
To The Caribbean Man
(Makossa, 1979)
Militant and conscious soca from a master of the art. This was Stalin's first long player. It arrived in a unique envelope-style sleeve. Accompanied by the supergroup Frends, which includes Roy Cape, Clive Bradley, Carl & Carol Jacobs, David Rudder and the great Earl Rodney who produced and arranged the album, the music has deep roots in traditional calypso with its strident socio-political commentary, but it also draws on Latin music, steelpan and hard afro-funk. The title track was a rallying cry to recently 'independent' Caribbean nations. For a more revolutionary sound check out the hard swinging 'De All Season Man' or 'Kaiso Gone Dread.'
---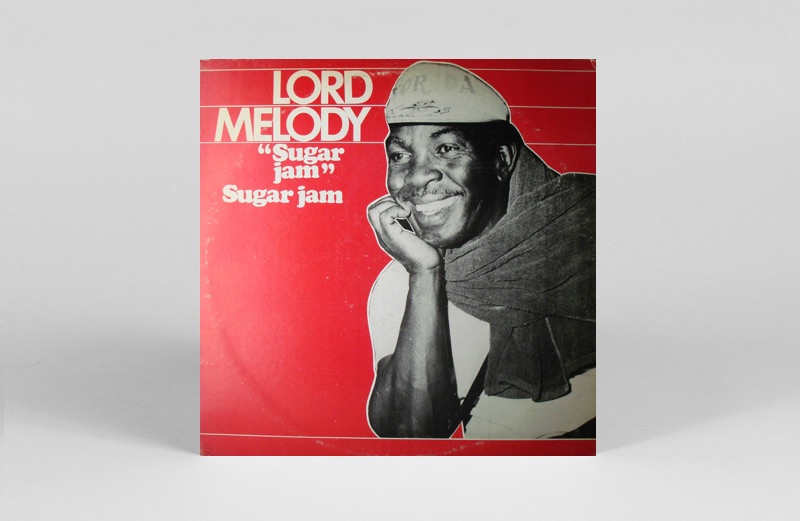 Lord Melody
Sugar Jam
(Eddymel, 1979)
Lord Melody's career began in the 1940s. He was a masterful writer known for his humorous calypsos. In the '60s, he worked in New York with Harry Belafonte, who recorded his 'Mama look a Boo Boo' as early as 1956. Always an artist who kept up with the trends, Melo' began incorporating elements of soca and disco into his sound during the late '70s. The best of this period, Sugar Jam was recorded at KH Studios with arrangements by the ubiquitous Art De Coteau and sublime backing vocals by Carl & Carol Jacobs and David Rudder. The album is full of extended, loping syncopated grooves, allowing the band to really stretch out.
---
Merchant
D Hardest
(Kaisoca Records, 1980)
Merchant was one of soca's greats. A songwriter and singer of real genius who started his career in the early '70s. He released 'D' Hardest, his second album, at the height of the soca explosion. Merchant's vocal delivery is measured, cool, placing the emphasis on the lyrics and arrangements, and with Ed Watson's Brass Circle backing him it grooves hard from start to finish. All eight songs are gems, but 'Why yuh do me dat' is the one that pumps up the dance every time.
---
Brigo
Do Good and Live
(B's Records, 1981)
Although Brigo is often underrated, in the 1970s he produced some of the most unique soca gems 1970s he produced some of then most unique and beloved soca gems, all with his inimitable phrasing, pausing between syllables. Do Good and Live, recorded in New York and arranged by guitarist Scorpio Sergeant for Michael Gould's B's label, was his most consistent. The sound is fully rounded with some popping bass, but the top is where the magic happens – listen to Victor See Yuen's cowbell as it dances to its own groove in 'Fatty', or the way the horns jab in 'Do So Eh like So'. Classic Trinidadian house party music.
---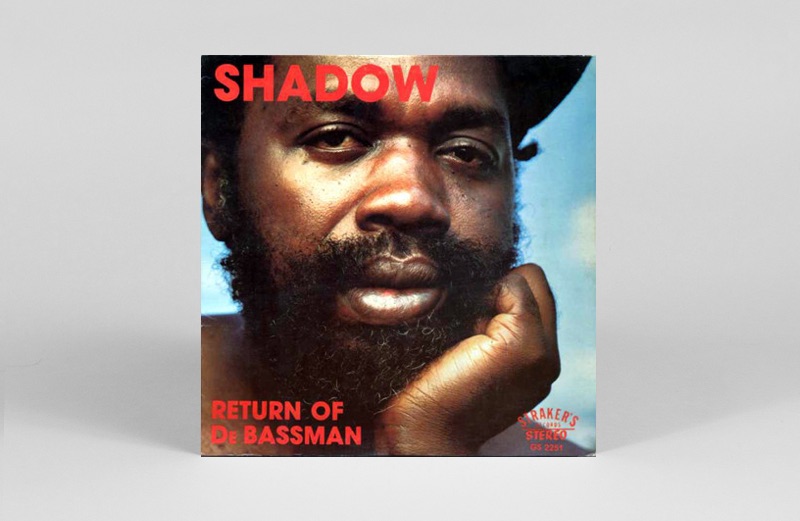 Shadow
Return Of De Bass Man
(Strakers, 1984)
Shadow, the bass man, the king from hell, was an enigmatic force in Trinidadian music. His sound was earthy, bass heavy, and had relentlessly percussive groove that drew on West African drumming, the indigenous tambrin drum and fiddle music Shadow absorbed growing up in Tobago. Lyrically, he was a philosopher and surrealist poet; in 'Frisco Donkey', a ganja farmer's donkey eats a field of sinsemilla and goes to a dance where it kicks the DJ and demands calypso. All of Shadow's albums from this period are worth hearing, but Return Of De Bass Man, produced by Art De Coteau, is one of the dreadest.
---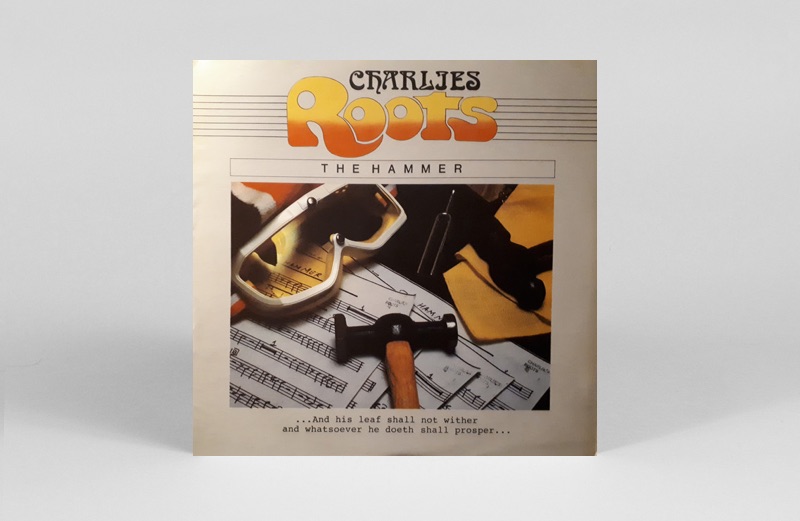 Charlies Roots
The Hammer
(Charlies Records, 1986)
In the mid '70s, Charlies Roots became closely associated with Brooklyn's Charlies' Records, hence the name, releasing The Hammer at the end of 1985. Recorded in Trinidad and mixed in New York, it includes Rudder's epic title track, a heartfelt elegy to steel-pan leader Rudolph Charles, the samba flavoured Road March of 1986, 'Bahia Gyal' and the funky Friday night jam, 'Outta Hand'. However, it is Tambu's two songs, 'Roots Fever' and 'Doh Squeeze Mih Hard' which are among the purest examples of hard, horn driven '80s soca.
---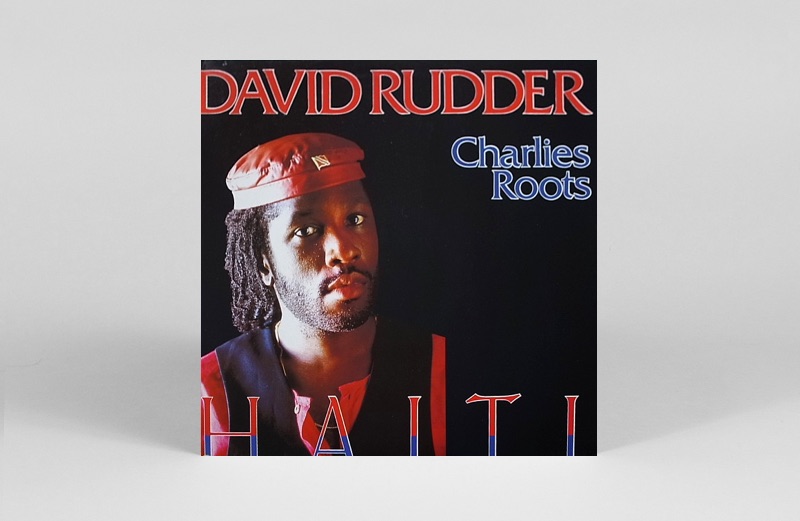 David Rudder
Haiti
(Lypsoland, 1988)
David Rudder is one of calypso's great poets. You only have to listen to the title track – both history lesson and prophecy – the slick lyrical wit of 'Engine Room', or the sly but incisive social commentary of 'Panama' to hear it. Elsewhere, 'Rally Round the West Indies' begins as a deep-grooved tribute to the West Indies cricket team that soon swerves into a metaphor for Caribbean unity. The eight songs on Haiti all feature a rich, sonorous bass sound, and tempos that never get hectic and the whole thing just grooves in that inimitable Charlie's Roots style. With arrangements by the legend Pelham Goddard, this was a high point in Rudder's career, showing how sophisticated and relevant soca music could be.