Published on
August 1, 2015
Category
Features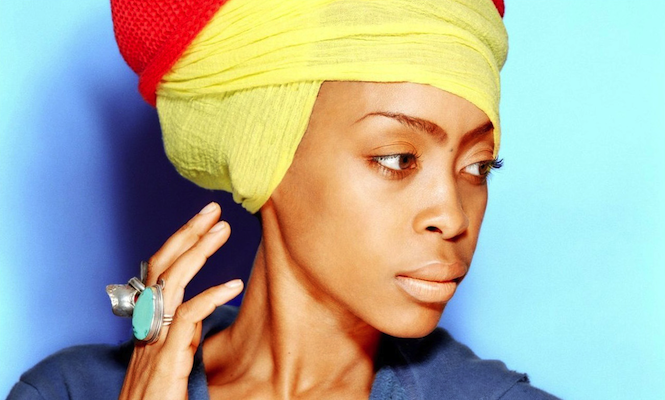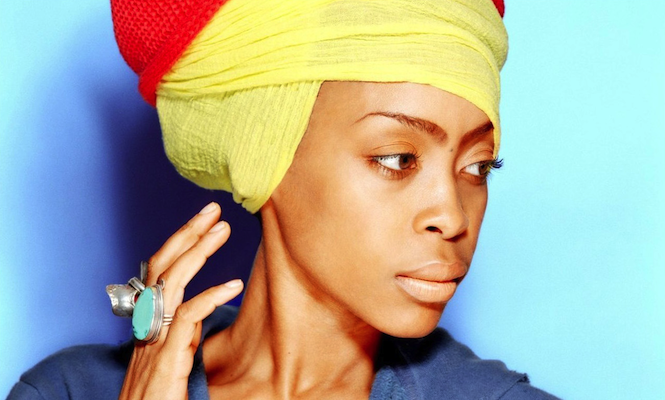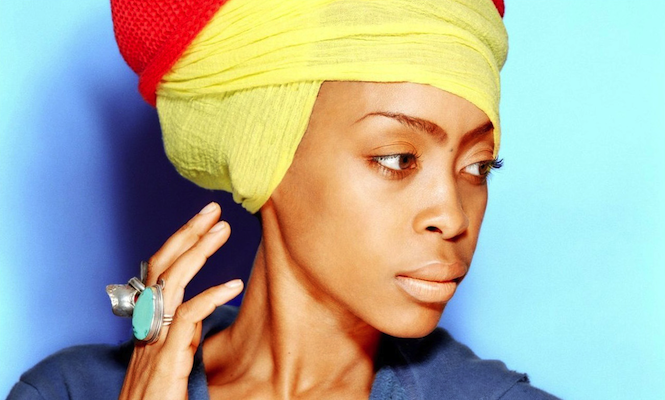 Continuing our new monthly roundup of the best mixes, radio shows and live sets.
Uncovering records through mixes might just be the next best thing to rummaging around in a record shop. So, each month we'll be trawling through the wild world of online mixes to save you the trouble.
To be eligible for our top five, candidates must be vinyl-only or vinyl-centric in format. And failing that we'll only consider it, if it slakes our crate digging urges.
The five mixes we've gone for this month each offer something a little different. There's serious soul food in the form of Erykah Badu's new 'Feel better, World' mix tape, a double dose of jazz and dub from Four Tet collaborator Emanative, and a couple of sterling sets from label heads Phil South of Golf Channel and Ben UFO of Hessle Audio on BiS and Boiler Room respectively. As if that wasn't enough, there's a full 100-minute multi-camera video of DJ Shadow and Cut Chemist arching their way through Afrika Bambaataa's extraordinary record collection from last year's Renegades Of Rhythm tour. Enjoy.
---
Emanative
Colpey Calling x The Fix
Bringing in Four Tet, Floating Points and Rocket Number Nine for his fine modern jazz album The Light Years Of Darkness earlier this year, Nick Woodmansey aka Emanative drops a killer all jazz vinyl mix for Colpey Calling. Not content to stick to jazz, he also recorded a seriously dubbed-out summer affair in The Fix studio too, which you can listen to here.
---
Erykah Badu
FEEL BETTER, WORLD! … LOVE MS. BADU
New Erykah Badu mixtape, obviously. Opening with Gary Bartz' 'Drinking Song' and taking an intoxicating and spiritual journey through the deeper corners of black American music, Badu gives Stevie Wonder, Donny Hathaway, Earth, Wind And Fire ample room to shine on one of the most empowering eighty minutes of music you'll hear all year. As she says: "ALL OVER THE GLOBE…KEEP WALKING TALL BROTHERS AND SISTERS. SOMEDAY WE WILL ALL BE FREE. THE WORLD IS IN NEED OF HEALING…. I CAREFULLY AND LOVINGLY SELECTED HIGH FREQUENCY TONES FOR THE SOUL…. PLEASE LISTEN FROM TOP TO BOTTOM.
LOVE, ms. badu".
---
DJ Shadow & Cut Chemist
Renegades of Rhythm
Last year DJ Shadow and Cut Chemist took to the road with a van full of Afrika Bambaataa's records and played a series of extraordinary live sets, stitching together the great man's vinyl into a formative picture of early sampling, turntablism and break beats. Incredibly, you can now watch the 100-minute set from all sorts of angles right here.
---
Phil South (Golf Channel)
Beats In Space
Golf Channel's Phil South joins Tim Sweeney for over 100 minutes of breezy, cosmic house. Bubbling with the elasticity of the label's most recognisable releases, South drifts off centre time and again, veering towards west Africa one moment before touching down in Lake Garda the next. As pliable as a hot dollop of Play-Doh on summer's day.
---
Ben UFO
Boiler Room
UFO might be playing with time-coded vinyl here but the selection is second to none. Starting with Jean-Marie Bolangassa and wrapping up with a forgotten Wolf Müller Remix, get your ears around 90 minutes of Afro alien rhythms spun through a Rane rotary mixer and recorded at an ancient monastery.