Published on
February 10, 2021
Category
Features
DJ DNA.
South London legend Pearl Boatswain aka Dubplate Pearl grew up surrounded by sound. Her sonic DNA was cultivated from an early age, thanks to music-loving parents who always had tunes playing. Under her family's wing, as a kid she began discovering sound system culture and record stores across the city, before venturing out on her own – immersing herself in blues parties and weekend sessions along the way.
Some may say her foray into DJing happened serendipitously, however spend just a short time speaking with her, and you'll soon find out that Pearl's life-long passion for music and vinyl culture runs deep. For example: ask Pearl about any record, a store, a sound system, an artist on her radar, and she'll wax lyrical, and effusive, about it.
To kick of the first instalment in a multi-part series delving into her life in music, Pearl shares the story of her first time DJing:
"What are you going to do with all those records?!" my sister asked. "They'll come in handy one day…" I replied.
Born into a family that always listened to music, my parents regularly bought records, and played them on our small record player.  Later, my Mum decided she wanted something bigger, that had storage too, so upgraded to a GEC G979 Stereogram in the mid-'60s – the sound quality was something else.   
I bought my first 7" when I was about 14 years old – 'Sugar Pie Guy' by The Joneses and my first album – Keep On Steppin by The Fatback Band, was a birthday present to myself that same year.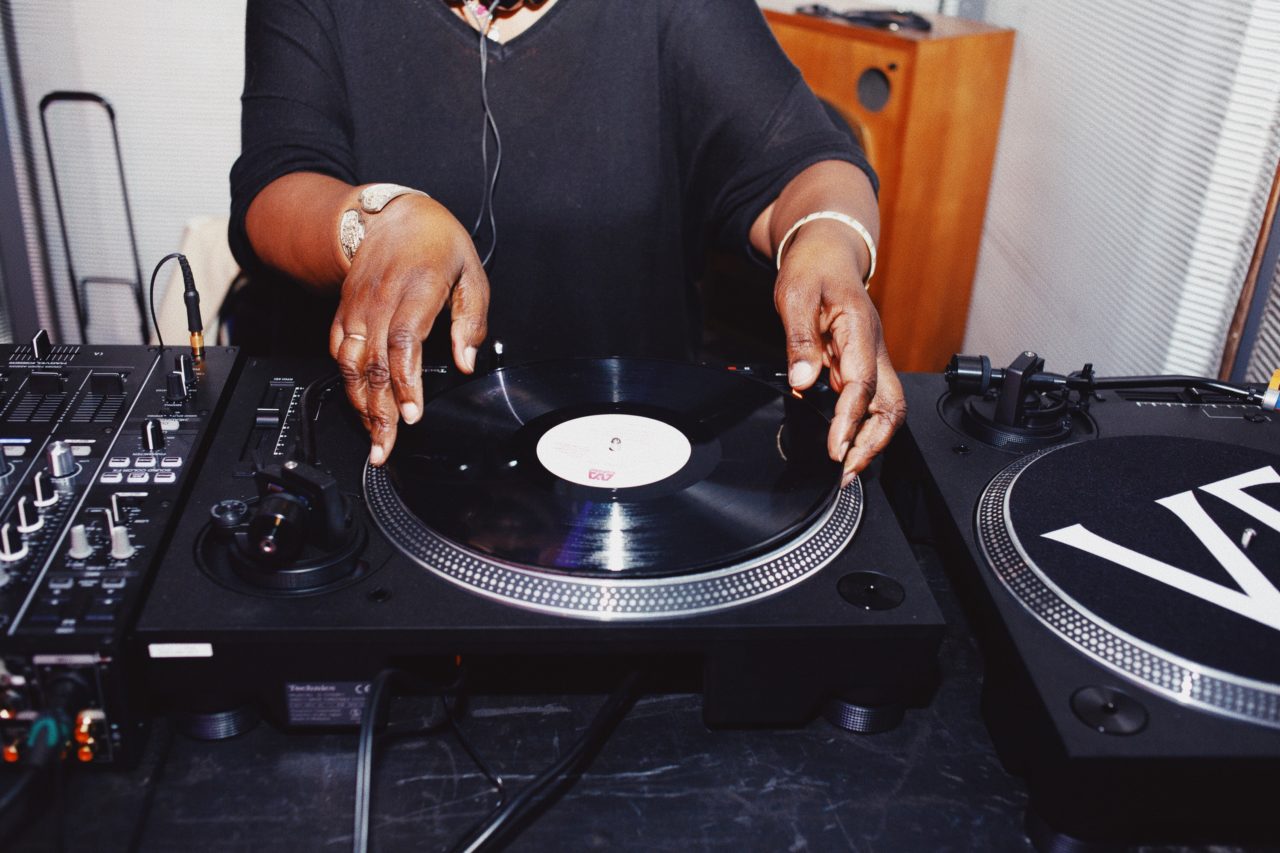 Growing up in West London, I spent a lot of time listening to local 'pirate' stations playing soul, jazz and reggae, and attending weekly parties. Keats Wine Bar (now gone) and Addictive Bar in Park Royal were two venues I frequented regularly, where different reggae selectors and DJs from London and beyond, would play against each other in friendly, or not so friendly, competitions.
As a child, I always attended the Notting Hill Carnival with my parents, until I ditched them in 1974 and went with my sister or with friends. From about 1996/1997, I started going on my own, getting there nice and early, going around and listening to the variety of sound systems – especially Gladdy Wax, Saxon, Channel One and Jah Observer – and would spend most of the weekend between Channel One and Jah Observer. 
When Austin Palmer aka "Spider", the owner of Jah Observer, said he was retiring in 2011, and would be having an event in Brixton (the former St Matthews Meeting Place), he invited people to bring two of their favourite records to play on his sound system on the night. I decided I would. 
I chose my two 12″ records – 'Music in the Air' by Matumbi and 'Never Get Burned' by The Twinkle Brothers – and went on my own. When I arrived at the venue, there was a queue for everyone who had brought their records to play, and I was extremely nervous because there was a huge crowd.
When it was my turn, I was asked how I wanted to be announced, and I said "DUBPLATE PEARL" – a name I made up there and then! We were only allowed to play for about six minutes, but I was asked to rewind my second record and played for half an hour.
What a night that was!
That's how my musical journey 'started'…"