Published on
October 10, 2013
Category
Features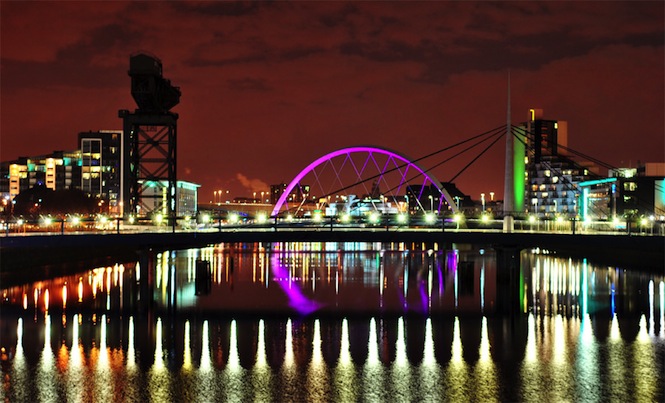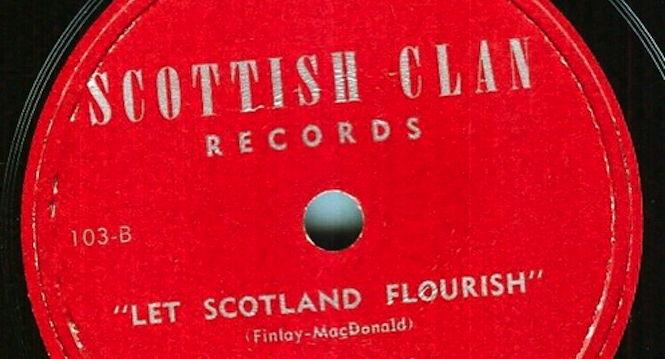 Ahead of Saturday's first ever Independent Label Market in Glasgow, we asked a handful of Scotland's finest imprints to give us their very unique tips for a successful visit to the city.
Put aside your Rough Guides, Lonely Planets and Time Outs, this is the only guide to Glasgow compiled by twelve different contributors embedded deep in the local music scene. Chipping in with their expert suggestions are Keith at Optimo Music, Bobby at Numbers, Alun at Chemikal Underground, Martyn at Lucky Me, Edwyn Collins at AED, Darren at Soma Records, Halina & Lloyd at Olive Grove, Johnny at Lost Map, Ken at Electric Honey, Douglas at Creeping Bent, Andy at Gerry Loves Music, Matthew at Song By Toad and Sandy at Love Music.
---
Best for records:
Soma: Rubadub Records. THE go to place for all things electronic in Glasgow.
Olive Grove (Lloyd): I would have to plump for Love Music. It's been my go to place since back in the 90's when I was at uni, Sandy and Alex who run the store are two of the nicest chaps you're likely to meet. They're both still really passionate about music and do more than their fair share to support the local scene.
Lost Map: Monorail is easily my favourite – not just in Scotland, but anywhere. They have an incredible selection of vinyl, and a real personality to their monthly picks. The staff are all really soft spoken, which is good – cos it means you don't feel intimidated if you have to ask them a question.
Chemikal Underground: We love all record shops equally and without favouritism.
---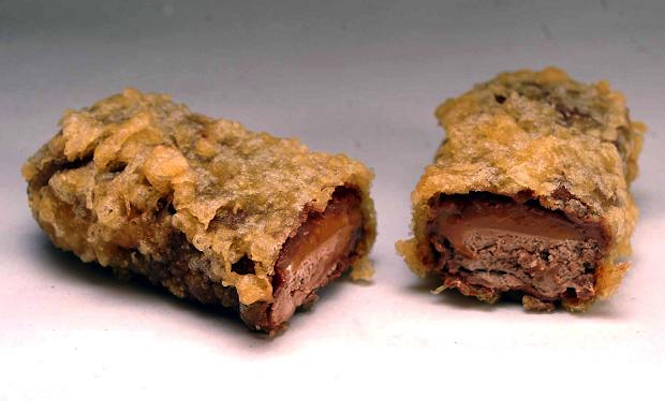 Best for food:
Olive Grove (Halima): Nice 'n' Sleazy's for a burger. They are out of this world. It is Where The Monkey Sleeps' kitchen and honestly my gusset gets damp every time I think of the food.
Gerry Loves Records: If you eat in Mono you could order some great veggie food then shop for records before it's ready! If you're up at Love Music you're close to Bier Halle – for cheap, good pizza. If you're at Rubadub you're close to Stereo.
Love Music: Have a burrito and a pint of Sagres at AD LIB on Hope Street, or a chicken jalfrezi and a pint of Cobra at the ASMAAN on Bath Street. Great food and super-friendly staff in each establishment, and the Asmaan has a Roy Orbison-lookalike waiter who's probably the coolest waiter in town.
Chemikal Underground: Anything at Mono but particularly the cheesecake.
Numbers (Bobby Cleaver): Snack wise it has to be the Grove Chippy in the West End – they'll deep fry any chocolate bar you bring them, except for malteasers (must be a size thing)…. Washed down with a can of irn bru or spot of tonic wine. Just the ticket for giving you a bit of energy and inspiration to get back on the shopping.
---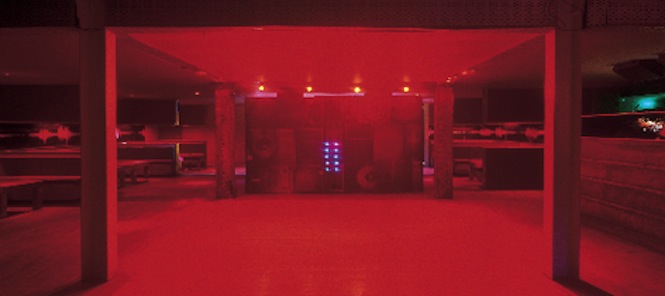 Best for music:
Olive Grove (Halina): Bar Bloc – they have live music almost every night and have been instrumental to new music in the city. They also pay the bands from the bar money which is amazing for budding promoters.
Electric Honey: At the moment Stereo as I like the way the gig is laid out however for acoustics downstairs at Oran Mor which can be great and Mark Robb and Nick Peacocks soul/jazz sundays at the West of Scotland Cricket Club are good.
Love Music: I like the ABC on Sauchiehall Street, for lay-out and location, and I also really like the basement of the State Bar for funky low-key gigs. It's got wooden walls and a wooden floor, and has a warm natural sound, as does the Glasgow University Debating Hall, where I had the pleasure of seeing Calexico and Low.
Numbers (Bobby Cleaver): Guess not technically Glasgow but over the years 69 in Paisley will go down as my favourite – the atmosphere of that place and the fact the Rubadub guys have had so many House/Techno greats play in a basement under an Indian restaurant is pretty special.
Optimo Music: Sub Club, as it is my home away from home and has the best sound in the city. I have spent over 600 nights of my life employed there.
---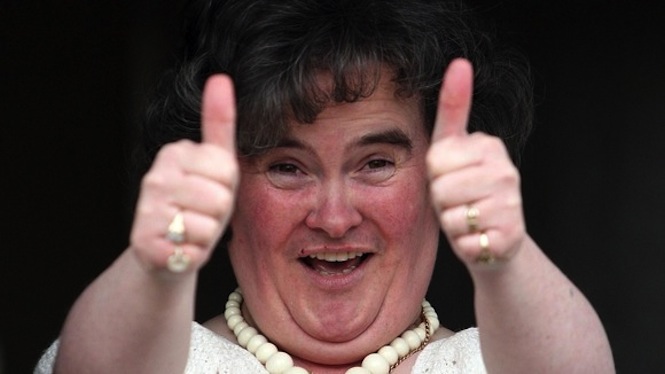 Best single thing about Glasgow:
Soma: The patter & the people.
Lost Map: Probably taxi drivers chat. Always funny.
Gerry Loves Records: This – http://imgur.com/HUSMa98
Lucky Me: The music and art scene.
Chemikal Underground: The council endorsed 4 day weekend.
---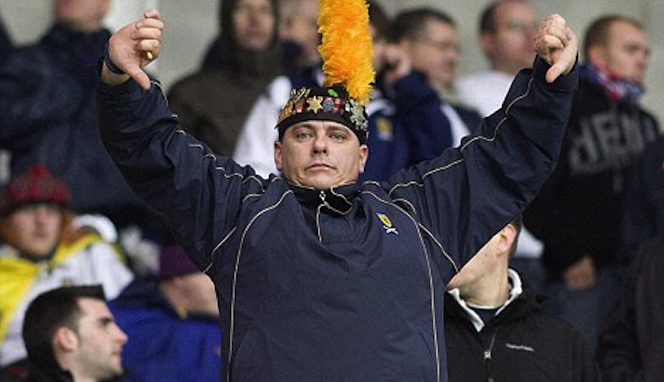 Worst single thing about Glasgow:
Soma: Definitely the rain!
Olive Grove (Halina): The natural Scottish pessimistic attitude.
Lost Map: The hangovers.
Electric Honey: Too many bookies/cash-converters and really stinking Blue lagoon Chip Shops.
Gerry Loves Records: The gallons of fake tan.
Love Music: The sheer volume of neds, bams and nutters in the city centre is a bit scary.
Chemikal Underground: The summer marching season.
---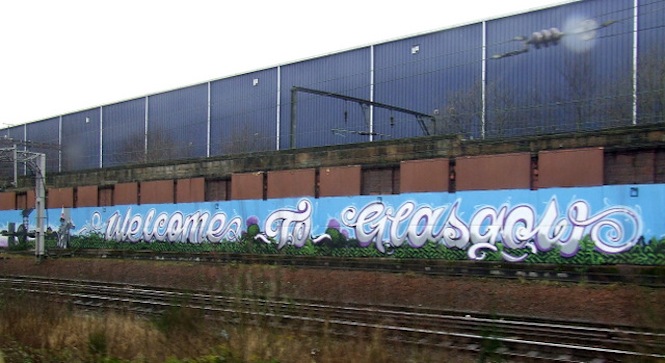 Essential advice for first-time visitors:
Olive Grove (Lloyd): Bring a jacket.
Lost Map: Glasgow is all about the people, so it's best when you're with a gang. Go to a gig, go drinking, go dancing. GO GLASGOW! Use the word 'pure' before everything. Drink endless white russians in Nice'n'Sleazy's. Go up to a small child and scream 'REQUIEM'.
Song By Toad: Don't get stabbed.
Gerry Loves Records: Come prepared with a liver of steel. Don't try and understand the locals. Don't ask for sauce on your chips.
AED: Go to the parks! (I worked for The Parks Dept).
---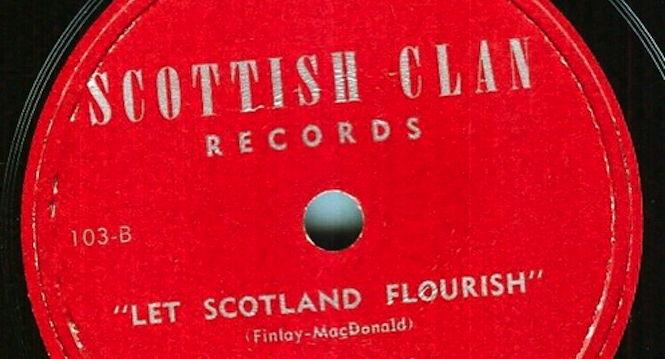 Best Scottish record:
Soma: The ones we used to do traditional dancing to at school 🙂
Olive Grove (Halina): Mogwai – Young Team
AED: Sir Harry Lauder – Keep Right on to the End of the Road.
Lucky Me: The 7VWWVW album on Crystal Wish/KFM
Numbers (Bobby Cleaver): Recently I'd say Koreless – Yugen on Young Turks is the most stand out.
---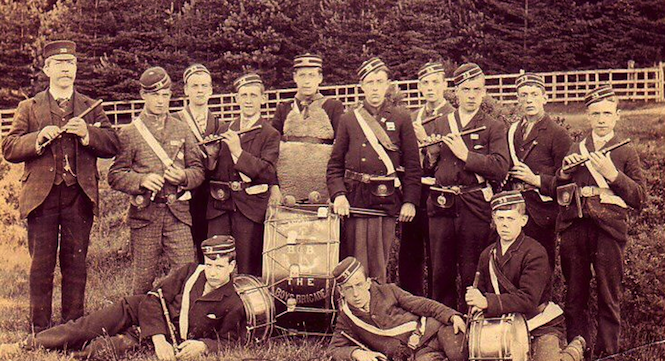 Best thing about Glasgow's music scene:
Soma: So many different styles are catered for. No matter what you're into, there's a place for you in Glasgow.
Lost Map: Most people who live in Scotland are quite ugly – particularly the men. Nearly all of the beautiful people live in Glasgow, and so it makes sense that there are more bands there. If you're in a band, you want to play in front of beautiful people. Any band who says differently is lying.
Creeping Bent: Constant reinvention.
Lucky Me: It's very self supportive and collaborative.
Optimo Music: The sense of community and the fact that people here aren't looking to what other people are doing when it comes to making music. There is a stunning amount of originality in music in Glasgow and a phenomenal amount of passion.
---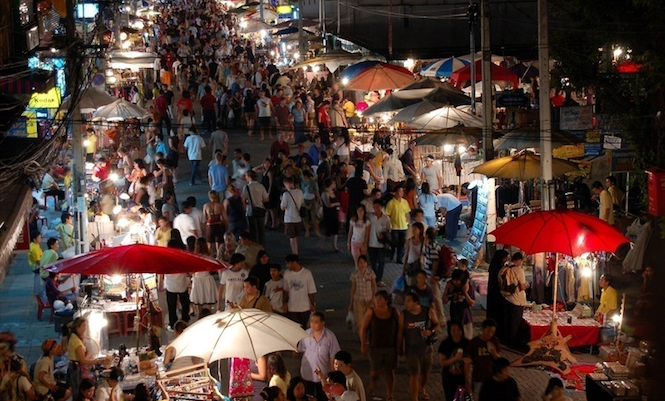 Finally, best ever market: (It's is why we're here, after all)
Lost Map: Amazon Marketplace. JOKES. There's a craft fayre thing up on Eigg, every Monday afternoon during the summer months, which is nice. Get's me out of my caravan once in a while.
Gerry Loves Records: Turriff Show Farmer's Market.
AED: Paddy's Market in the late seventies. Everything was 10p. Clothes, records, beautiful stuff. By the eighties the stall holders wised up and were looking for £1!
Chemikal Underground: The Shandwick Market for food, clothes and the oddest collection of second hand singles.
Numbers (Bobby Cleaver): Barras where the record is pretty special and definitely worth a visit, sure everyone is gonna say that tho…. Haha…errr… Chatuchak Market in Bangkok is quite a place, complete with Japanese Fighting fish stalls and plenty fake Louis Vuitton. So Barrowlands and Bangkok aren't worlds apart I guess.
---
Independent Label Market Glasgow takes place on Saturday 12th October between 11am and 6pm at The Barras Art & Design Centre. Click here for more info on the event's Facebook page.