Published on
May 30, 2014
Category
Features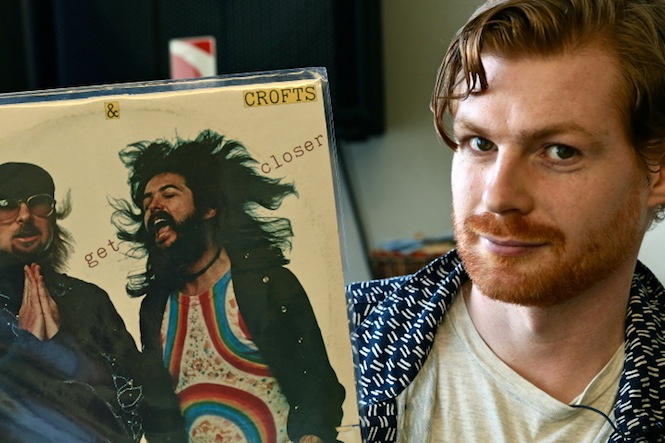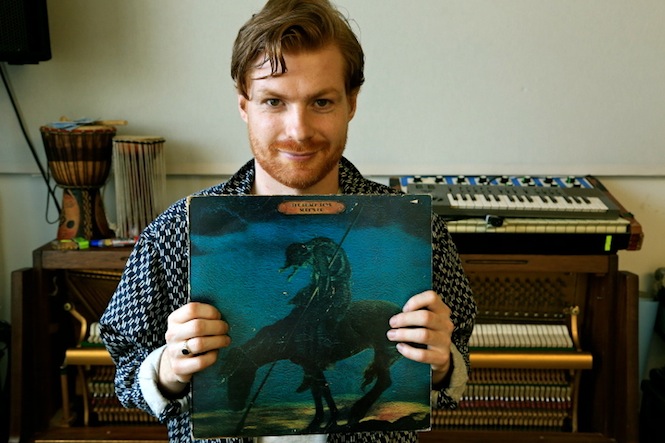 Fresh from compiling the latest in the superb nocturnal compilation series Late Night Tales, Dave Maclean of Django Django goes rummaging in his record box to pick out a few all time favourites that have accompanied him at different times of his life, from Beatles lullabies to garage bangers.
Click HERE to watch our audio/visual slideshow featuring highlights of this interview.
---
How did you go about picking the tracks for the Late Night Tales compilation?
Well the whole point of it is that it's an after hours mix and I think playing records at night time, in any context for me, has always been a great way to listen to music. When I was a kid I would put on records to go to sleep to and then when I was at college I would put on weird records to help the creative flow, if you know what I mean.
What kind of records would you go to sleep to?
Well I remember when The Orb album came out, U.F.Orb, I remember playing that a lot of go to sleep to. But before that when I was younger I would have the Beatles a lot, I was kinda of a Beatles obsessive when I was really young. I would make my own compilations and I would put all the sleepy Beatles songs on one tape and then that would be my bedtime tape for a while.
The Beatles are very accessible to children, in a positive way.
Absolutely, I remember getting in to them through the daft songs like 'Maxwell Silver Hammer' and 'Octopuses Garden', as a really young kid like 2 or 3 years old. And then, as I got older discovering how deep their songs went and how expansive their albums were and I remember reaching the point that I had heard all the Beatles songs so much I needed something new and that's when I kind of took the plunge and bought a Public Enemy album and that blew my mind in a whole new way!
But I had that again on tape and we'd listen to it at night and try to deconstruct it, because I didn't really know what sampling was and I would just be baffled by the way they made the record. In my mind they had this orchestra somewhere playing a loop of a saxophone over and over again. That was always my thing, to listen and listen and just try to deconstruct how they made things.
You mention sampling, and one of the tracks on your compilation is Nautilus by Bob James, one of the most sampled tracks of all time… Was it through hip hop that you got into Bob James?
Yeah, definitely, he's such a legend in the hip hop community and as with a lot of these things, if you see a photo of him it doesn't quite add up. He look's like a science teacher or an accountant, but makes these incredibly funky records. But I guess that is there because of Daytona 500, whatever the big sample was – was it Ghostface Killah? I can't remember.
It was something like that and as I got into hip hop as a teenager I got into scratch mixing and finding breaks and that kind of thing. I would say I had a slight obsession with tracking down samples for a while, and still kind of do. And when I buy a record and hear a sample it still kind of gives me a little joy.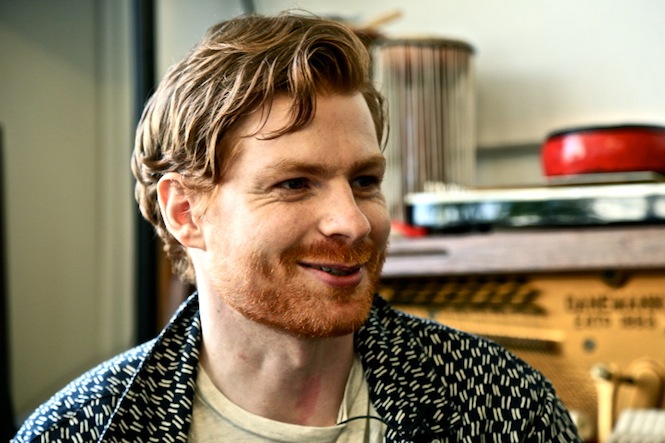 So you were always into buying records?
Yeah, and I would DJ at this basement bar and we would all bring records and get together and three or four people would DJ, and most of the chat that evening would revolve around records and where you got them and how you could get them and who had them and who was selling a copy and it was kind of like a geeky little club for vinyl enthusiasts in Dundee.
I still only DJ with vinyl, not out of a snobbery thing, I just love it, it sounds great, and I'm kind of borderline addicted to buying records and it's a big part of my life and I would feel like I was cheating myself and cheating people if I turned up with a memory stick.
It must have been harder to get records in Dundee than in London at that time.
Oh yeah and I would come down to London and just be in awe at Black Market records, very intimidating trying to go in there and get a copy of whatever it was and trying to get through the 50 other people that were at the counter. But I guess there's sort of a romance in that and it's easy to sound like you're stuck in the past and bitter about technology moving forwards. It's great being able to go on Discogs and just get something rather than spending a month with a list of what you want.
One of the joys of buying records is that gamble and getting it home and being like wow, this is killer. I will happily take a punt on a lot of stuff, but when you're spending a lot of money it's good to now what you're getting into.
Absolutely. Talk us through the records you've picked out today from the Late Night Tales compilation and what they mean to you.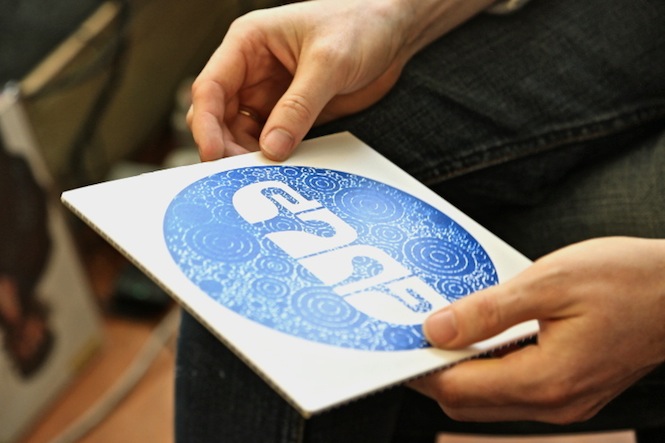 Gulp
'Game Love' from Game Love EP
(E.L.K. Records, 2012)
So one of the first tracks on the compilation is a band called Gulp who are a Welsh two piece and one of them was in the Super Furry Animals and he's kinda gone on to start this new band and the other one is my cousin Lindsay Levan. When they sent me this, they told me they were starting this band – they're a husband and wife team and I didn't know what to expect from it. But I just fell in love immediately with the track and listened over and over again and it's just become one of my favourite records to come out over the last couple of years. Nothing to do with the fact that they're family, it's just a really great record that feels strangely lost in time, you can't quite tell.
---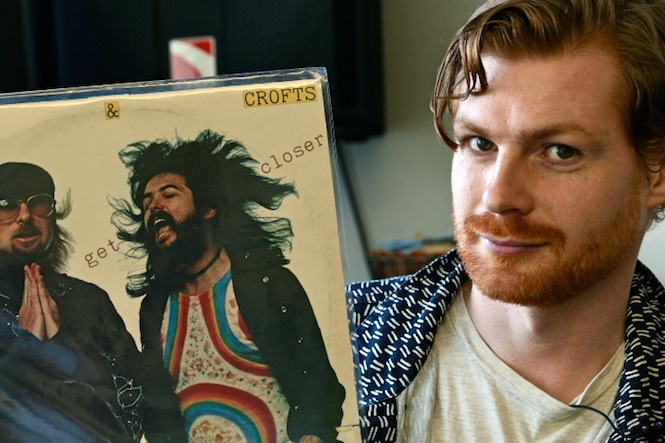 Seals & Crofts
'Get Closer' from Get Closer
(Warner Bros. Records, 1976)
It's the one that Busta Rhymes sampled on 'Put Your Hands Where Your Eyes Can See', which is another great use of a sample. I remember when that came out, the Busta Rhymes record, thinking that I've got to track down that sample, it's a genius sample.
I didn't know who Seals and Crofts were, I hadn't heard of them. I guess they'll sort of a Hall and Oates style duo, like the Ruttles of the Hall & Oates world, but pretty cool looking guys. You just don't get style like that anymore. It's a shame. It's just a really good track and another nod to hip hop and sampling culture really, and also in itself an amazing tune.
---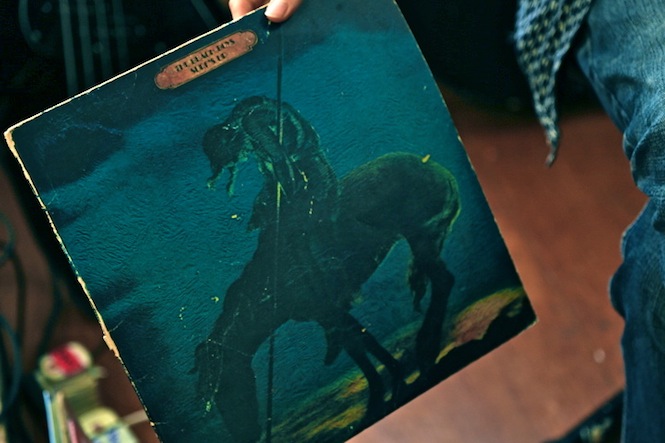 The Beach Boys
'Surf's Up' from Surf's Up
(Reprise Records, 1971)
I remember being a bit scared of the Beach Boys because I never quite knew what to make of them, They seemed a lot more preppy and I was slightly scared of barbershop harmonies and the whole thing seemed a little bit tennis club, if you know what I mean. And then I remember coming down to London and going record shopping with my brother, which I would do as a young teenager, maybe like 13 or 14 years old and he would take me round record shops in London. And he pulled this out of a bargain bin and said; "you need to own this record" and I said "nah, I'm not interested in the Beach Boys", but reluctantly I bought it and I couldn't believe how dark it was, and this before Pet Sounds or anything, was really my in road to the Beach Boys.
What really hooked me in was how powerful and dark it was and how Brian Wilson could flip between melancholic and uplifting almost at the same time. Surf's Up sums up that for me. It sums up what I love about Brian Wilson and his unequalled songwriting skills. I think the way that he writes songs is kind of almost a perfection for me. It's experimental and funny and heartfelt and sad I don't know. After I bought this album I went out and tried to get everything else they did and it became a huge, huge influence on me.
---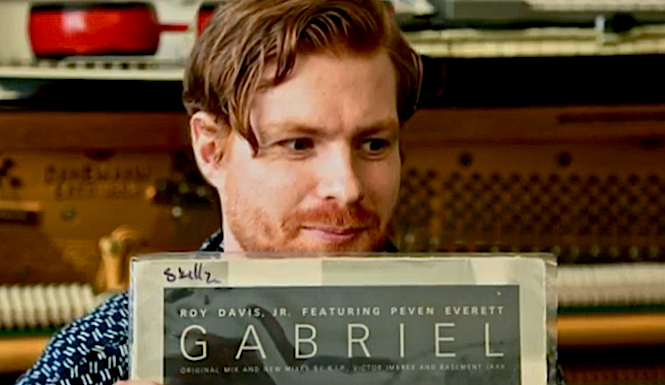 Roy Davis Jr. ft. Peven Everett
'Gabriel' from Gabriel EP
(XL Recordings, 1997)
I think when this came out, I'd started DJing in my hometown in Dundee and going out clubbing a lot. This was getting played an awful lot in clubs and you would go out and hear it 2 or 3 times in a night and DJs in Dundee were just really into it. I remember hearing the first time and thinking it wasn't really for me. I was more into Chicago House and tougher sounding house and Relief Records and stuff and this kind of seemed different, but then it really grew on me to the point where it became one of my favourite records to play out. It's one of those records that just sort of transcends genre, it doesn't really matter what it is, it's just a great tune.
---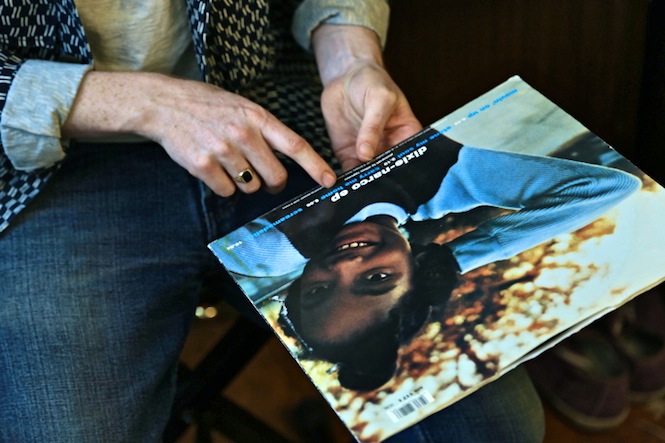 Primal Scream
'Carry Me Home' from Dixie-Narco EP
(Creation Records, 1992)
Going back to the Wilson's, this is a cover of Dennis Wilson, Brian's brother, 'Carry Me Home' and I think this came out around the time of Screamadelica. When Screamedelica came along that was a huge thing me and my friends at school and a very exciting album and I remember buying this around that time and 'Carry Me Home' being a kind of stand out track and I actually, controversially, prefer it to the Dennis Wilson original. Bobby Gillespie has just got this amazing heavy heart-felt vocal on it and at the heart of it is this very bluesy, dub sound and it's got these cellos at the end. A very sparse and beautifully recorded track, and in my opinion one the best things that Primal Scream has ever done and kind of sums up what's great about Bobby Gillespie's voice in all it's raw glory.
---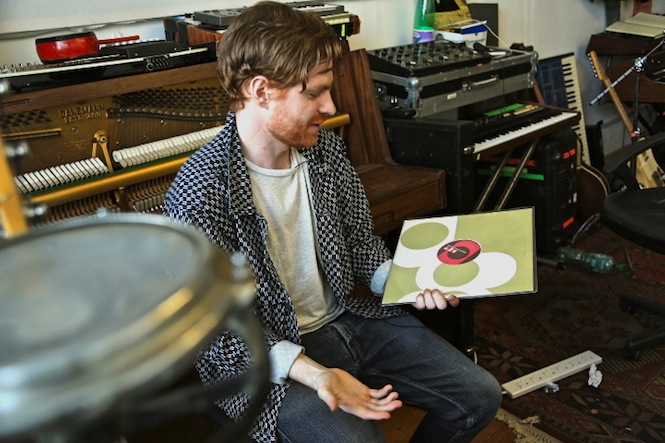 Timmy Thomas
'Why Can't We Live Together?' from Why Can't We Live Together?
(Glades, 1972)
This is something I bought recently, it's an edit where they just extend the drums on the beginning. But originally I had it on one of those really cheap funk and soul compilations that were almost like Reader's Digest style, Ktel or something they're called and the tracks are like 3 milimetres, so when you play it out it sounds horrible. But nevertheless when I first bought it was at a car-boot sale in my home town and this was before Discogs or Ebay or anything like that so I would just play out the records I could get hold of to be honest.
I played it to death off this terrible compilation and people would always come up and ask what it was. It still sounds really, really modern, it's a bit of a cliché to say it still sounds fresh, but it's so sparse, it's just a drum machine and an organ and vocal but it's one of the most emotive records that I own and that just comes down to the fact that it's such an amazingly well written and well sung recording. It's just a gem of a track and would kinda be in my desert island discs style top 10 if I was to do one.
---
Django Django's Late Night Tales compilation is out now.
Photos: Jessica Kelly