Published on
November 18, 2020
Category
Features
Doe-eyed dream pop and drone, side-by-side.
Shoegaze is a genre that came to prominence during the 1980s, beginning in the UK before expanding globally. Also known as dream pop, and fuelled by groups like Cocteau Twins and My Bloody Valentine, it combined experimental effects and sampling, washed-out vocals, and hazy guitar riffs with a DIY spirit. The genre was originally given the name shoegaze because artists were constantly looking down while playing thanks to a heavy use of the gear at their feet.
Delving into this world is London producer and DJ ELLES, who explores the pioneering women of the genre, from acts both familiar and under-the-radar:
"This mix, The Female Gaze, pays homage to the women who were instrumental in creating the shoegaze sound – focusing on peak 'scene' years '88-'94 in the UK, and the US bands that followed their lead. In contrast to the swaggering laddishness of the Britpop years that erupted post-shoegaze, and many of the indie years that followed, there was more balanced gender mix across this particular sub-genre at the time. Many groups were very obviously inspired by Cocteau Twins' trail-blazingly distinctive sound. Some, like Swallow, were even saddled with an ambitious hope they might become a neat replacement for the band when they departed 4AD in the early '90s. Others featured here are less obviously inspired by them, and we're not positioning them as some sort of 'influences year zero' for everyone involved either, but it's worth addressing their discernible impact on the creation of the sound.
Kevin Shields once said that the signature My Bloody Valentine sound was akin to the meeting of feminine and masculine energies as he perceived them: a perfect storm of the softness of the feminine in Bilinda Butcher's vocal and tougher masculine characteristics represented by his guitar distortions. Something of a blueprint was set-out by Cocteau Twins, Liz Fraser's exquisite vocal and barely distinguishable lyrics punctuating Robin Guthrie's wall of reverby shapeshifting sounds. It's this variation of the sound – 'female vocal + delay x reverb x infinity + 1', and in general the more psychedelic end of things that drew me into exploring the genre in the first place. Not to mention the intriguing combinations of electronic, traditional instruments and sampling. It is a landscape of hypnotic, and at times impressionistic sounds, where there is space for the listener to draw some of their own conclusions, discovering new things each listen, sometimes unclear what instrument is making what noise, woozy and absorbing. These ideas, the drone and the dreaminess side-by-side, were for sure in the back of my mind when creating my first EP emo_ecstacy_everything, for example.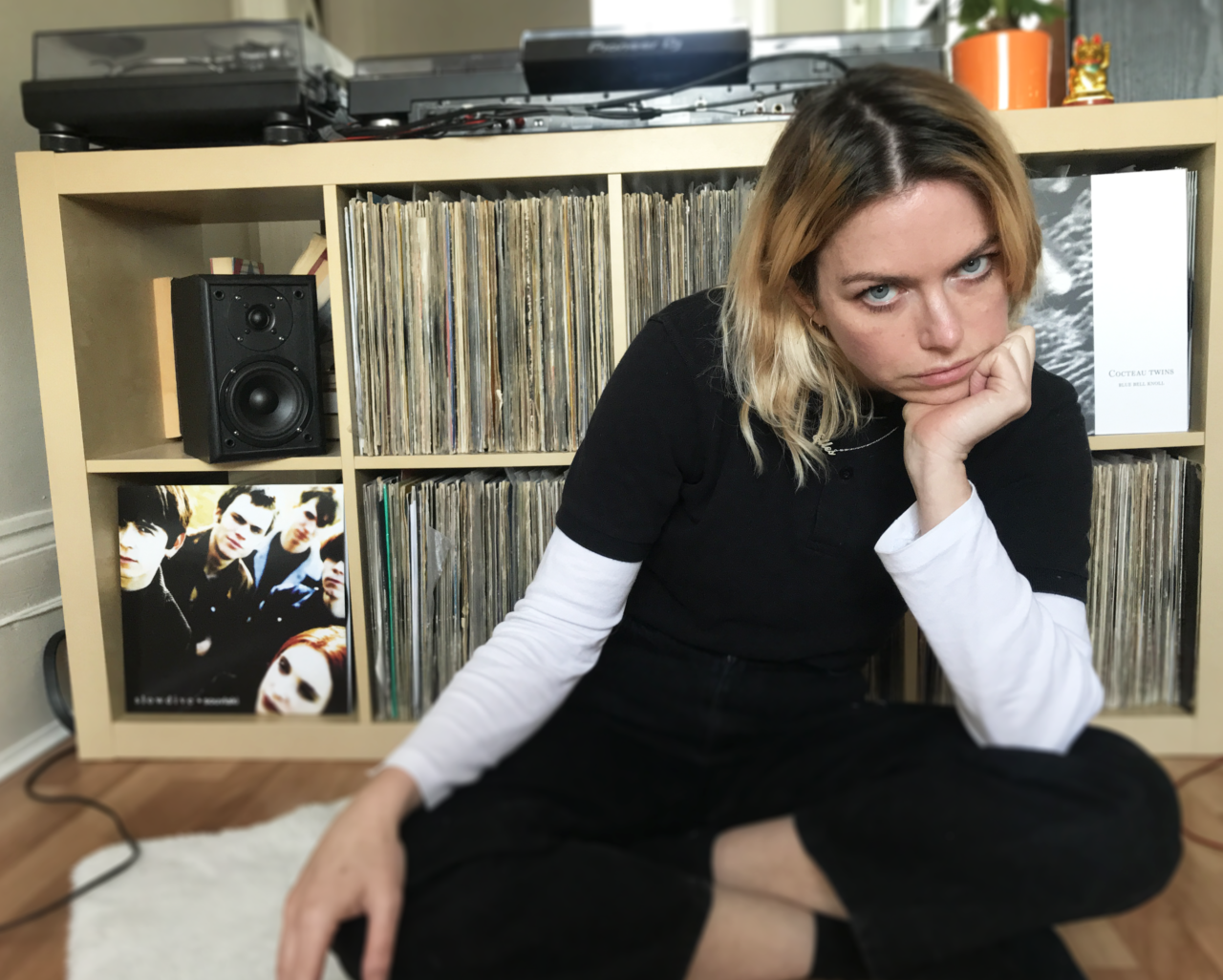 And while female vocalists played a huge part in the defining shoegaze sound – the women in these bands were not only singers but guitarists, bassists, songwriters… Even bands with no female members owed a huge debt to female artists. Like Jesus and Mary Chain borrowing from The Ronettes in 'Just Like Honey', or their self-confessed mega-stanning of Nancy Sinatra's dusky sound- herself something of a patron saint to scene: both Pale Saints and Slowdive covered tracks of hers – 'Kinky Love' and 'Some Velvet Morning' respectively – and there are more than echoes of her in Mazzy Star's output too.
Honourable mentions also go to other female artists who had a hand in the birth of shoegaze as we know it: Siouxsie and The Banshees, who influenced Cocteau Twins, and Lush specifically (Liz Fraser had Siouxsie tattooed on her arm even), and Dolly Parton whose song 'The Bargain Store' Bilinda Butcher played as her audition piece to join MBV.
This mix takes in a fairly broad selection of styles associated with shoegaze – from the more obvious Cocteau-alikes to atmospheric instrumentals and straight up doe-eyed dream pop. There are cross-references and cross-pollinations throughout too, lending weight to the 'scene that celebrates itself' moniker as earned by press at the time.
While the shoegaze 'scene' as encapsulated by some of the bands in this mix was a pretty short-lived moment in time, fizzling-out through classic artistic differences, Britpop sea-changes, and disagreements with label bosses, the legacy of the sound is seemingly endless, far reaching, and can be found everywhere from mainstream pop-stars like Frank Ocean to up-and-comers like beabadoobee, and even me in my own way."
Listen above, check out the cover art, and find out more about a selection of the music ELLES played below.
---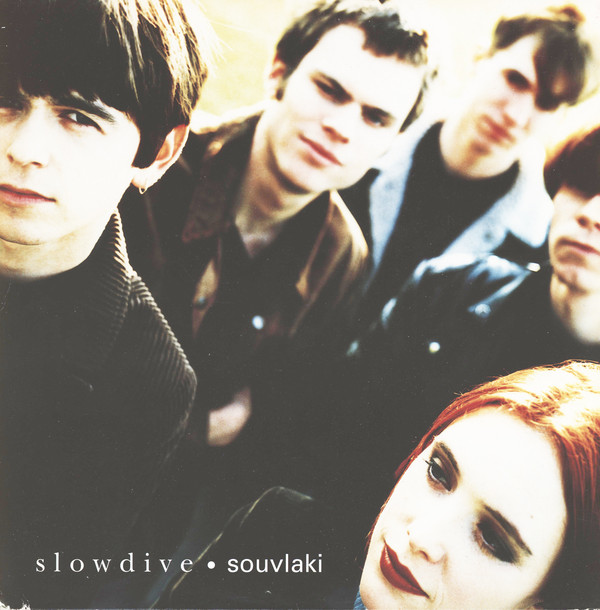 1. Slowdive
Souvlaki
(Creation, 1993)
Given the theme of this mix it's ironic that the title of Slowdive's magnum opus was derived from a misogynist joke the band all liked. That aside, the record is glorious. The first track on this mix is the gorgeous 'Sing' – one of a handful of tracks on the album that was co-written by Rachel Goswell whose vocals feature, as do Brian Eno's keyboard treatments. The band's cover of Nancy Sinatra and Lee Hazelwood's brooding 'Some Velvet Morning' also appears towards the end of this mix – one of several bonus tracks available on international and special edition versions of the LP.
---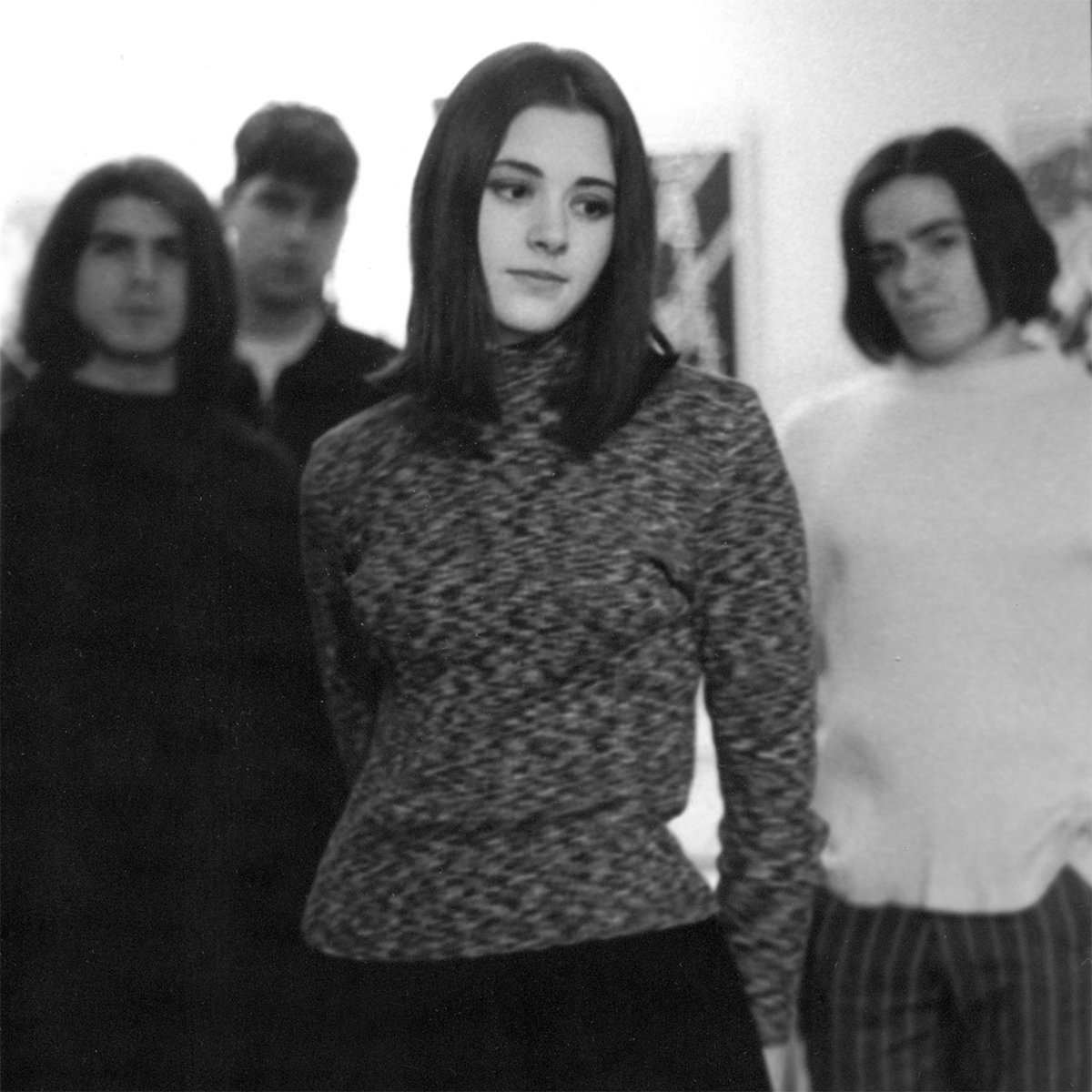 2. Ozean
Ozean
(Moon Sounds Records 2017, originally self-released 1992)
Ozean are an example of one of the many under-the-radar bands formed amid the height shoegaz-y dream that disappeared as quickly as they were created. I found this randomly on Bandcamp – a short-lived California group influenced by Cocteau Twins and Jesus & Mary Chain, who met at a RIDE and Lush show in 1991. They recorded this self-titled EP, Ozean, and released only a handful of copies on tape to friends at the time then disbanded not long after. The tapes were accidentally re-discovered a couple years ago, at which time they were re-released, and here we are.
---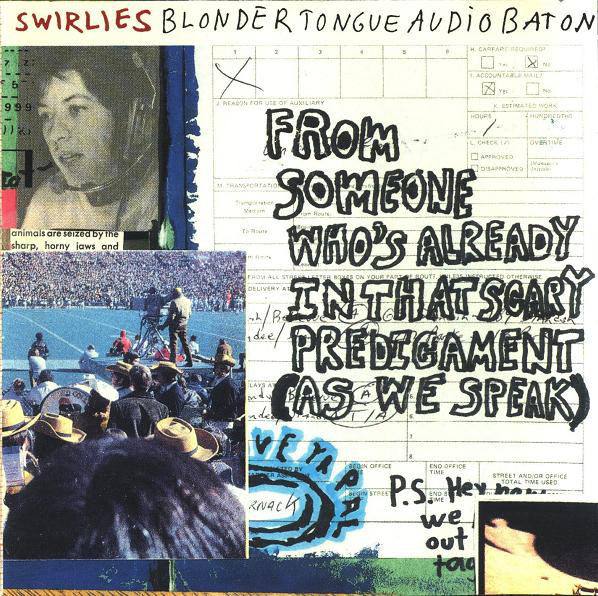 3. The Swirlies
Blonder Tongue Audio Baton
(Taang! Records, 1993)
Boston guitarists and vocalists Seana Carmody and Damon Tutunjian met through a mutual friend who wanted to started a Go-Gos tribute band, which is as good a reason to start a band as any tbh. They went on to become The Swirlies, a sort of lo-fi nod to MBV's sound, although in the sleeve notes to this record it's U2 and Simple Minds who are credited with thanks, not Bilinda et al. This was Seana's last full album with the group before she left to join the poppier Syrup USA. A brief 'what are they up to now' Google search tells me she now makes and sells hand-painted hex signs on Etsy, cos, well why the fuck not I guess.
---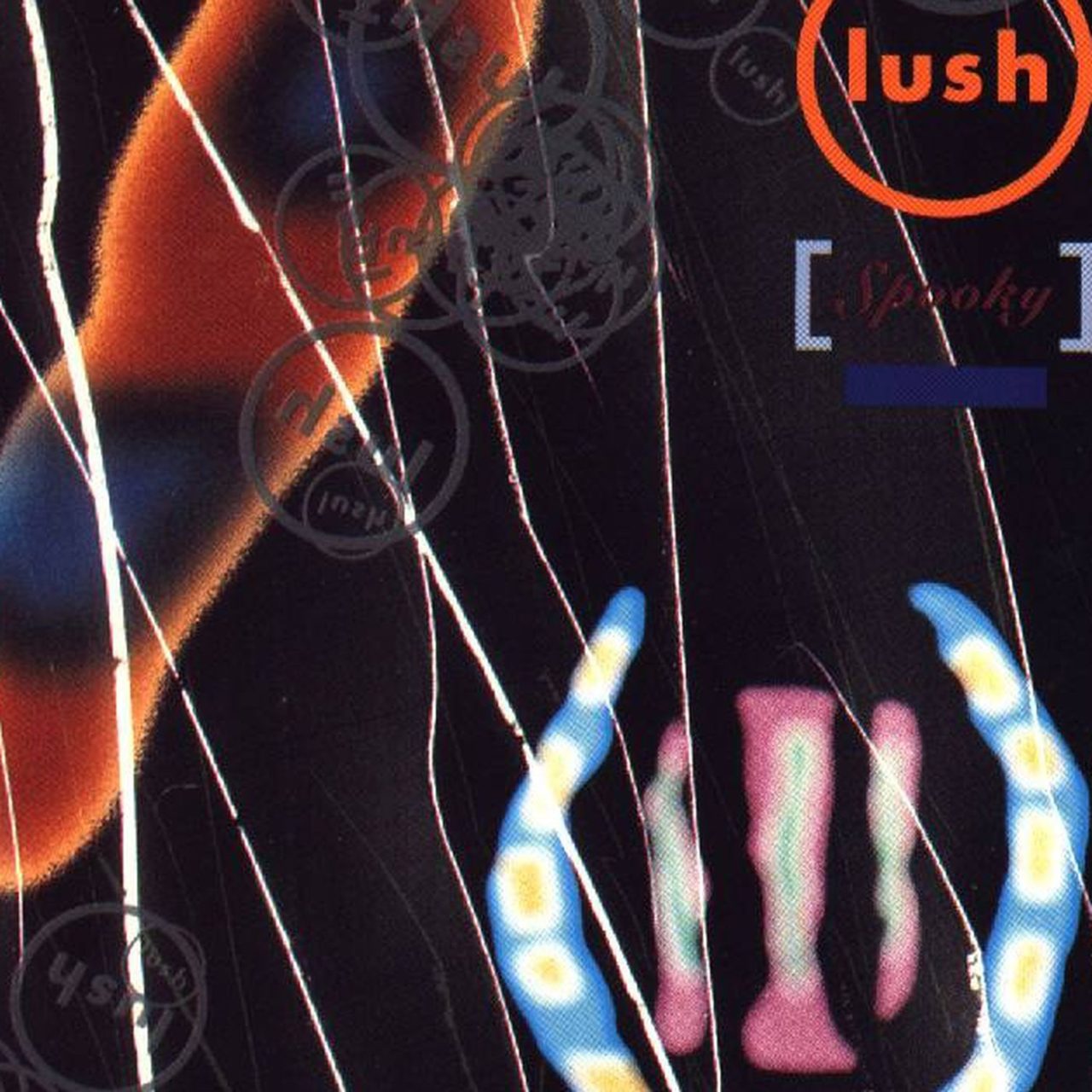 4. Lush
Spooky
(4AD, 1992)
Produced by Cocteau Twins' Robin Guthrie, Lush were also inspired by both Siouxsie and the Banshees and '60s girl group vocal harmonies, which you can hear echoes of across this record. A 50/50 gender split band fronted by two women: Mikki Berenyi and Emma Anderson who also both wrote all the songs between them. Ex-Lush member Meriel Barnham went on to join fellow 4AD shoegazers Pale Saints which you can hear on 'Fine Friend' elsewhere in the mix. And, should you ever be in need of style inspo, Mykki Berenyi is the quintessential '90s indie style queen: paintbox hair, vintage mini-dresses, and DM boots. I'm fully obsessed with her look, and in general the sweet shoegaziness of early Lush.
---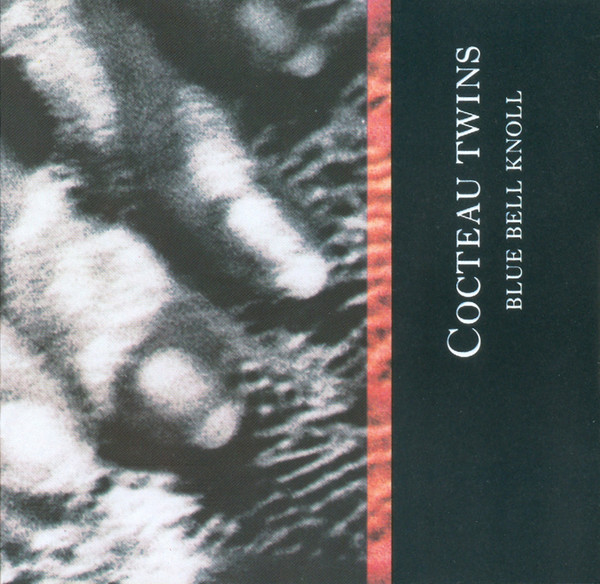 5. Cocteau Twins
Blue Bell Knoll
(4AD, 1988)
Rounding off the classic album selection is this beaut: CT at their most 'dream-pop'ieness, and several years deep into their career at this point. The image on the cover is Juergen Teller's photo of their friend Carolyn's hand or 'Carolyn's Fingers' as further immortalised in the track featured on this mix. A gorgeous example of Liz Fraser's unreal vocals, intensely romantic and ethereal, it's no wonder Robert Smith cites CT as the music he listened to on his wedding day. Stunning, dreamy goth pop. Lovely.
---
Tracklist:
1. Slowdive – Sing
2. Secret Shine – Into The Ether
3. Mazzy Star – So Tonight That I Might See
4. Swallow – Peekaboo (dub)
5. My Bloody Valentine – Instrumental No.2
6. Flying Saucer Attack – Instrumental Wish
7. My Bloody Valentine – Only Shallow
8. Drop Nineteen – Kick The Tragedy
9. Lush – Take
10. Curve – Horror Head
11. Swirlies – Pancake
12. Pale Saints – Fine Friend
13. Ozean – Fall
14. Slowdive – Some Velvet Morning
15. Cocteau Twins – Carolyn's Fingers
---
ELLES' emo_ecstacy_everything is out now on Naive.