Published on
March 17, 2021
Category
Features
A transatlantic techno offshoot.
First emerging in the late '90s as a blend of new techno sounds and retro-nostalgic synth-pop and electro, electroclash would hit the peak of its powers in the early years of the new millennium.
Borrowing from rock and pop song structures, electroclash injected humour into the sometimes po-faced techno scene and found fans and practitioners on both sides of the Atlantic. Acts in New York and on the European continent pooled sounds and visual influences, while web forums and nascent social networking sites assisted the genre's growth.
The first dedicated Electroclash Festival was hosted in New York in 2001 — headlined by Fischerspooner, Peaches, and The Detroit Grand Pubahs — providing a bigger platform for the sound outside of its usual clubnight enclaves.
A staple of indie discos and trendy parties for much of the early noughties, the sound burned bright and fast — before eventually fizzling out as its proponents rejected the increasingly tight parameters foisted upon it by promoters and press alike. Much of the music would endure, however, and has been the subject of some reappraisal in recent years.
Here, Paris-based DJ and producer Louisahhh — whose new album, The Practice of Freedom, is a melange of punk and industrial techno — relives the moments when rock met rave, and provides an insider's guide to the enduring electroclash sound.
"I was born in New York City in 1986, and was 'coming of age' during the early 2000s. The city, forever a home to countless, rapidly evolving, disintegrating and regenerating music and art scenes, seemed to have yet another thrilling wave of bands and artists in this musical moment, sounds that ping-ponged between the rave and the rock show and the in-between dance party on often sticky or broken DJ equipment at Morrissey Park or Happy Ending, Plant Bar or APT.
"In this mix, I tried to capture in equal measure the hits that exploded out of Brooklyn and Downtown Manhattan between 2000 and 2008, changing the landscape of music globally, and the lesser known but no less important tracks that made the scene feel like 'ours'. Instead of focusing on my contemporaries like Lauren Flax, Drop the Lime, Nick Hook, Mischna, Walker and Royce, or Dances With White Girls, all of whom really came into their own a little bit later, I focused on our predecessors — the artists who were blossoming in this exciting moment.
"It was a real pleasure to make this mix, to remember what it felt like when I started, and how much fun music was at the time."
---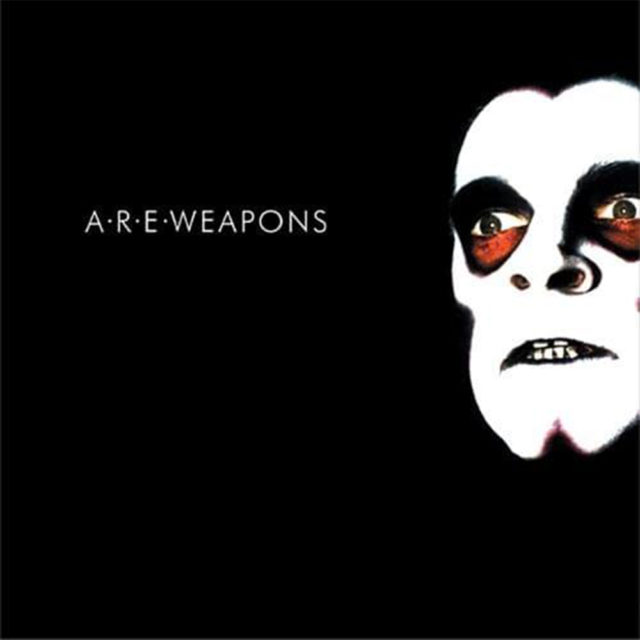 A.R.E. Weapons
Don't Be Scared
This song feels like an anthem for that moment in NYC, and is basically about not worrying if you're a scumbag. A.R.E. Weapons, a self described 'noise electro-rock trio' whose manager and synth player was Paul Sévigny, went on to be signed by Rough Trade in 2003 and have more recently partially re-formed as TV Baby — also very cool.
---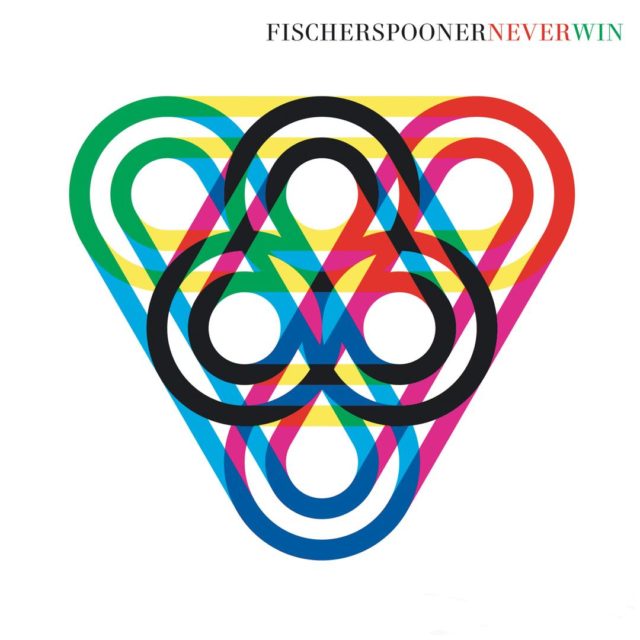 Fischerspooner
Never Win
This Fischerspooner track from the Odyssey LP of 2005 (the follow up from debut album #1 — which was originally titled 'Best Album Ever' — on which the group's seminal 'Emerge' was featured) was actually the band's largest global hit.
The band's trajectory is a great example of how the high-irony of the early 2000s actually transformed into something big and real. Fischerspooner had started out as a piece of performance art (taking place at the Astor Place Starbucks) as a critique on entertainment, but actually ended up being legitimate entertainment, a band to be taken seriously.
'Never Win', with it's self-deprecating tone and tough-strutting main riff, is evidence of the pivot from tongue-in-cheek electroclash act to the real McCoy (even though we sold the CD in the Vice Store on Lafayette street where I was briefly a terrible employee, and various people who performed with the band would constantly show up in Lit's dirty basement, so there was still a strong sense of community tied to Fischerspooner even as they exploded in fame).
---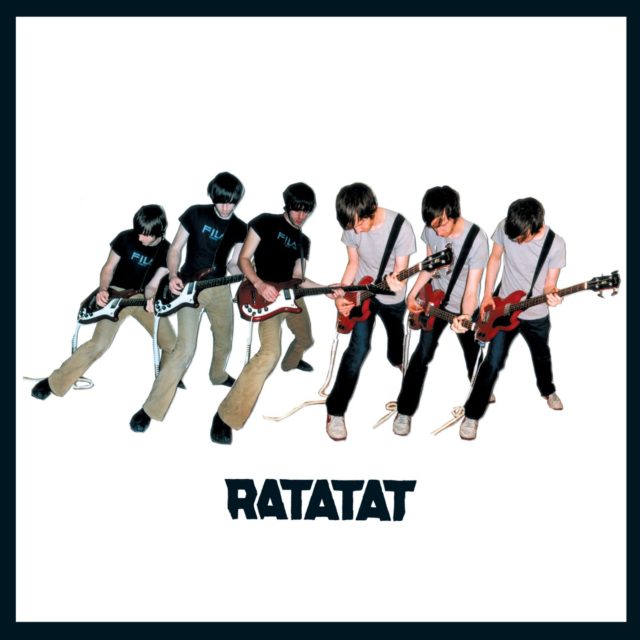 Ratatat
Seventeen Years
I first heard Ratatat in early 2004 at Mercury Lounge in NYC, where they opened for The Stills (the same night I met someone who'd eventually become a short-term boyfriend who was couchsurfing on the band's sofa). The duo of Evan Mast and Mike Stroud was playing what sounded like Beethoven plus Biggie Smalls, and their sound (and liberal use of the E-Bow) was a foray for me into 'danceable music played on guitar'. They remain one of my very favourite bands to come out of this moment in NYC music history. This track is a massive banger that melodically references the Dies Irae and is hence a perfect song.
---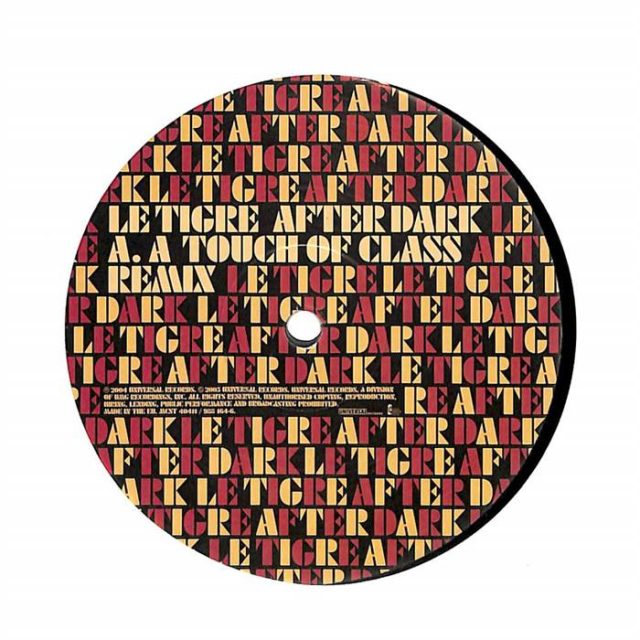 Le Tigre
After Dark (Diplo Remix)
*special thanks to Thee Mike B for this.
The aforementioned short-term boyfriend introduced me to Le Tigre's self-titled debut album about five years after it came out, and this changed my world. 'After Dark' appears on their second LP, This Island, released in 2004. At this point, the band had slicked up their sound a little bit and were continuing their forward-thinking remix acquisition (if you haven't listened to the DFA remix of 'Deceptacon' recently, it really holds up) by tapping artists like Diplo — who was then still a little-known, Philly-based half of Hollertronix. This version of the song is particularly weird and special, morphing the riot grrrl attitude into a broken, moody vibe that ends up being quite charming. Also, I chose this track as a nod to the Philly-NYC connection (21215!) that was happening at the time.
---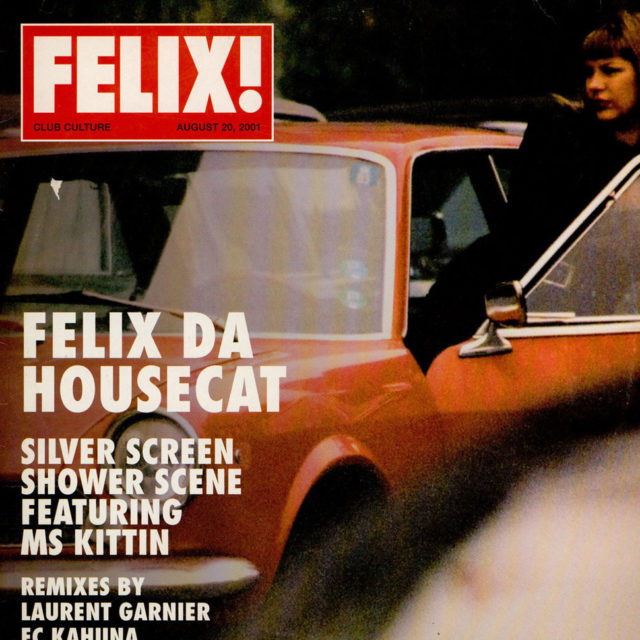 Felix Da Housecat (feat. Miss Kittin)
Silver Screen Shower Scene
As all of these cool indie bands were popping up and starting to make music using drum machines in Brooklyn and the Lower East Side, New York's house and techno scene was chugging along on the other side of town at Cielo and Pacha. I actually made an incorrect assumption that Felix Da Housecat was NYC-based during this time when in actuality he was working out of Chicago. Regardless of this fact, there was a vibrant house and techno scene coming out of New York in the early 2000s (Armand Van Helden, Masters at Work, Junior Sanchez) and this incredible Felix album (Kittenz and the Glitz) was a noteworthy cross-over from the west side 'clubby clubs' to the east side gritty bars. This track is still wildly relevant today, and is without a doubt a massive personal influence.
---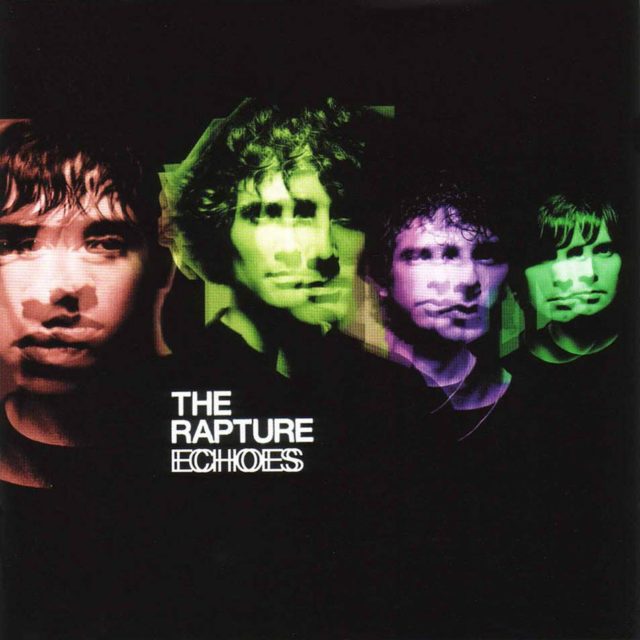 The Rapture
I Need Your Love
In NYC in the early 2000s it was difficult to walk into a bar or store that wasn't blasting The Rapture. 'Sister Savior', 'House of Jealous Lovers', 'Out Of The Races And Onto The Tracks', and 'Olio' were some fantastic examples of the band's early-ish work. The band wound up in NYC via San Diego, and eventually were an important act on DFA Records (which obviously will have several mentions on this mix).
Luke Jenner, foundational band member, has been quoted as saying that 'coming to NY and going to proper dance music clubs, that was pivotal. I was hearing dance music over a big system and realising it has the same energy as a hardcore show, the idea that a kick drum can be so powerful, so tough-sounding…on the right system. I think also, just the raw power of dancing, and the kind of communal aspect that could be created, like the same thing that sprouts up around punk rock kids, it could be the same with dance music.'
This high-energy, communal dancing thing that he talks about was doubtless both created by and responsible for a lot of the music that was coming out around this time as NYC became the so-called 'dance rock capital of the universe'.
---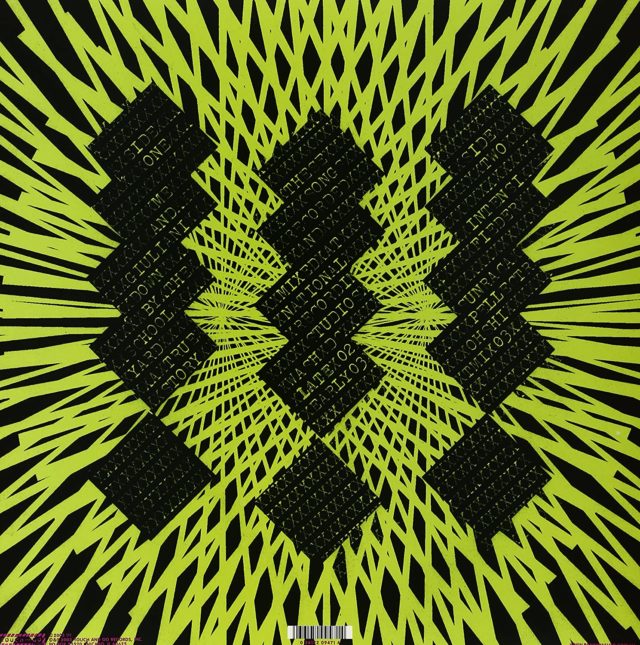 !!!
Me and Giuliani Down by the School Yard (A True Story)
!!! formed in Sacramento, California, but as I recall hazily – I was very young and addicted to drugs – by the release of their second record, Louden Up Now in 2004, many of the innumerable band members (including Nic Offer and Tyler Pope, who appear later in this mix with Out Hud) had moved to NYC. This track appeared as the first single from the second record and is a clear representation of the dance-punk sound of the moment, as the band is a cool representation of the west-to-east migration of cool music around this time.
---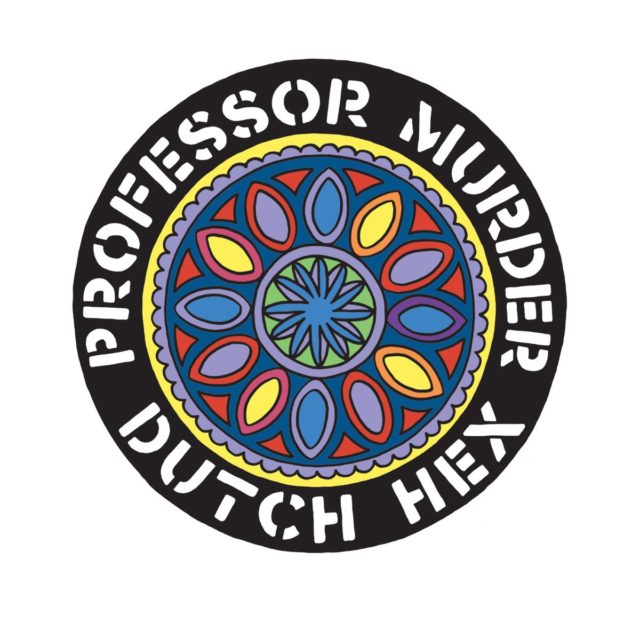 Professor Murder
Dutch Hex (Max Pask Murder Mix)
I think I received several versions of this remix via Sean Dack (a notable DJ and visual artist based in NYC) around its release in 2007, and only heard the original version of 'Dutch Hex' recently – while digging for music to make this mix. Professor Murder was another 'dance punk' act of the moment, and Max Pask, long time Brooklyn-based Frenchman, has made awesome music for a long time. This track is still a secret weapon even though the gain must be cranked for it to keep up with modern compression. A timeless beauty of a song, referencing Crass classic 'Do They Owe Us A Living'.
---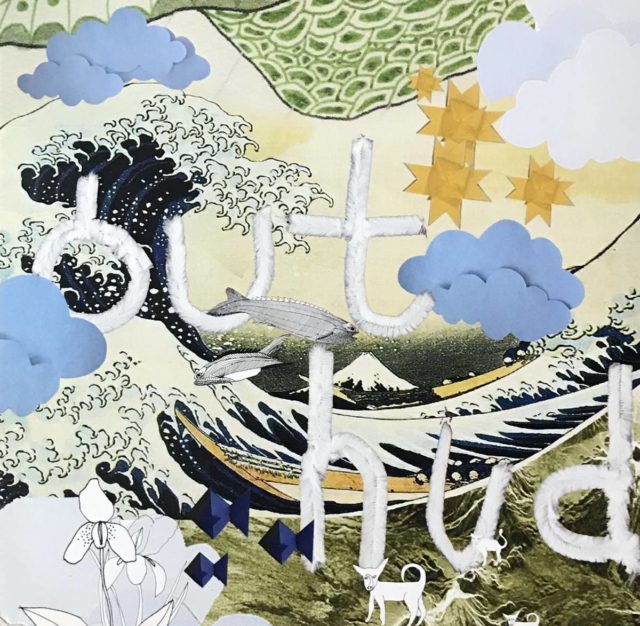 Out Hud
It's For You
Tyler Pope (who is in at least three bands featured on this mix) and Nic Offer of !!!, relocated to New York in the early 2000s. 'It's For You' marks a pivot in the band's work as an instrumental outfit to using vocals prominently. According to Wikipedia, no one knows what the band's name means. I like the drums on this song, and the telephone noises.
---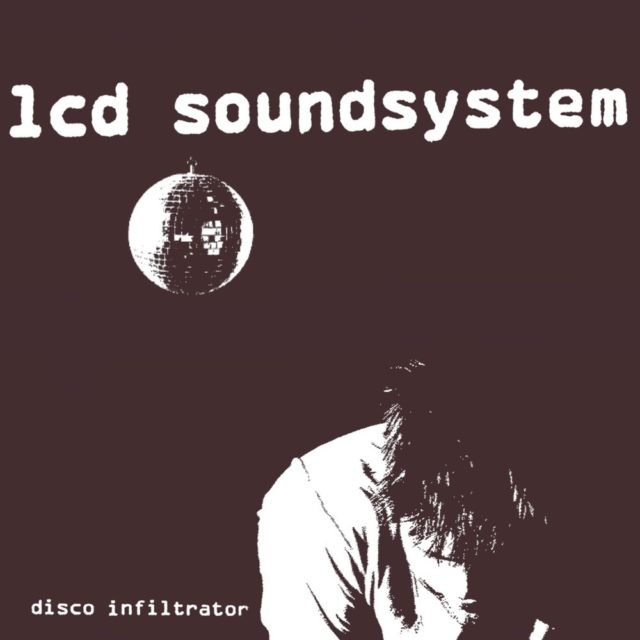 LCD Soundsystem
Disco Infiltrator
LCD Soundsystem were one of the New York City's most important exports during this time. The DFA label founded by LCD's James Murphy and collaborator Tim Goldsworthy is still releasing important work, and is also responsible for many songs on this mix. LCD's eponymous debut album includes numerous classics ('Tribulations', 'Losing My Edge', 'Daft Punk Is Playing At My House') and made music that is both playable in the context of a live band, highly DJ-able, and extremely danceable. The key to success.
---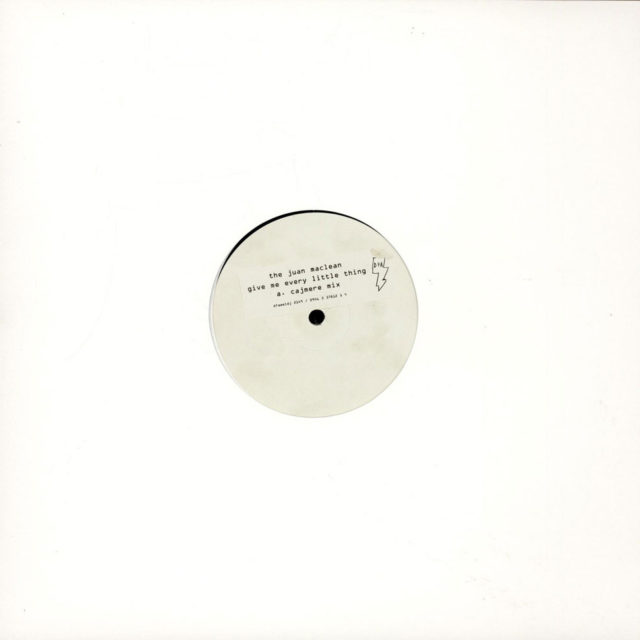 The Juan Maclean
Give Me Every Little Thing (Cajmere Remix)
Speaking of DFA records, The Juan Maclean (though actually based in Rhode Island and New Hampshire at the time, not NYC), is an important part of the DFA story and a fantastic contributor to this moment in musical history. This track, remixed by Cajmere (aka Chicago legend Green Velvet) shows a slow pivot to more dancefloor-centric music, as exemplified on Visitations, the excellent remix album on which it was originally featured, released in 2006.
---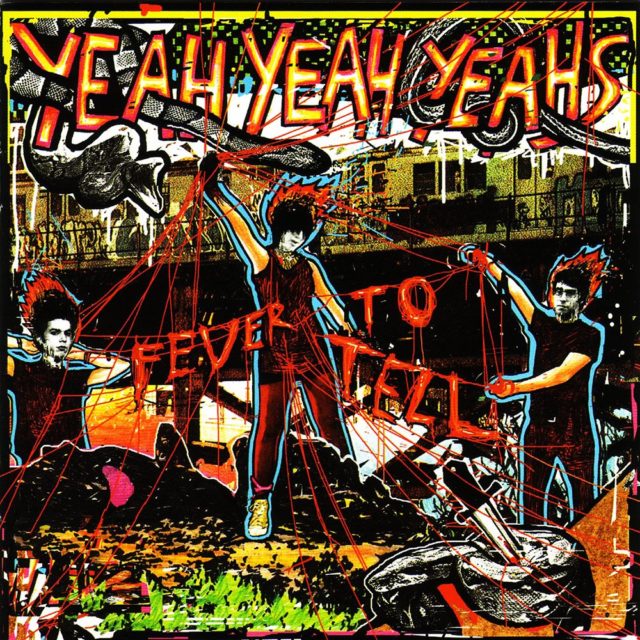 Yeah Yeah Yeahs
Rich
In 2003, I became designer Christian Joy's first intern. Christian was responsible for crafting singer Karen O's stage costumes and designing the Yeah Yeah Yeahs' merch. It was a delight to sew massive origami flowers to shiny body suits and to prance around the home studio in a skeleton outfit to get the placement of bones right, and it was in this context that I truly fell in love with the music of Yeah Yeah Yeahs. Fever To Tell, the band's first studio album, set up lead singer Karen O as the contemporary answer to PJ Harvey or Siouxie Sioux — the heir to the throne of a long line of ferocious warrior queens. This track exemplifies the thrilling energy that the band exuded at the time, and to this day.
---
Louisahhh's new album, The Practice Of Freedom, is out now.