Published on
March 1, 2016
Category
Features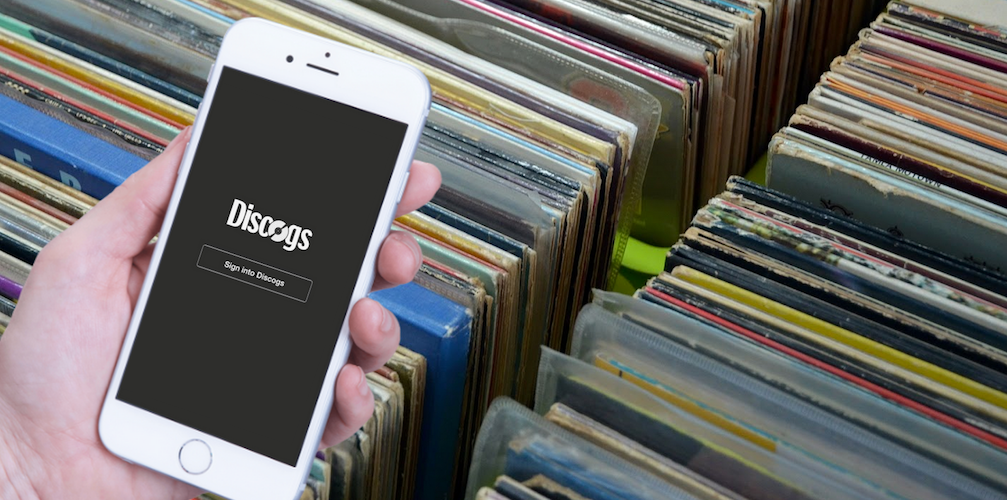 Buyers and sellers alike have waited a long time to take Discogs on the road.
And this week, the Portland-based tech start-up turned universal record marketplace delivered, launching its first official app for iOS (the Android edition is still in beta testing).
We say official, because although several record collection apps have drawn from the Discogs API (most notably Milkcrate) and integrated key features, this feels like a watershed moment. With close to 3 million users participating in over 6 million record sales last year, the potential for the app to become a key part of every record shop and record shopper's toolkit is huge.
With the masses clawing at the door, Discogs explained to The Vinyl Factory back in November what the new app delivers: "The app syncs with your Discogs account, so once you login you can fully track your Want List and Collection, and add and subtract from these. You can search the entire Discogs database of over 6,467,000 releases. You can also use your phone's camera to run a barcode scan, which is a great example of how the app can offer certain unique Discogs features that aren't available through the main site."
Although you'll still be taken back to the site proper to make a purchase, with geolocation built in, it's easy to see how Discogs' record store database Vinyl Hub will stand to benefit from further integration down the line.
Having spent twenty four hours with the app since it launched yesterday, here are five ways in which the app may very well change the way you buy (and sell) records for ever.
---
1. No more record rip-offs…
Surely the biggest single benefit for record buyers with the Discogs app will be having a constantly updating price guide for over 6 million records at your finger tips, meaning you should never in your right mind pay more than a few quid for that Marvin Gaye & Diana Ross LP in the local market for over a tenner.
Likewise, gone are the days where a wily record store head will hoodwink you into believing something is rarer than it is. Information is power and provided you don't mind whipping your phone out at the counter, you should never pay over the odds again.
While you can currently check the price range each record is going for, marketplace history is still yet to be integrated.
---
2. But you can wave goodbye to those bargains…
While buyers are busy exulting their new found financial autonomy, it's not all bad news for those on the other side of the counter. Many shops already price by Discogs averages, but now that both retailer and customer are going to be largely drawing form the same bank of data, you can wave good bye to bargain finds and mis-priced rarities.
There's an ethical point here too, which will further accelerate the changes the internet has visited on record collectors. Buying and selling records to a standardized marketplace puts the whole delicate, romantic, wonderfully exciting eco-system of digging for records and discovering new old music at the mercy of the market.
Although generally cheaper than most shops, Discogs is not an bipartisan marketplace and has been increasingly infiltrated by hawkers and price gaugers (Record Store Day anyone?), which makes reading its pricing system as gospel particularly dangerous. If you work in a record shop though, you can expect life to get a little bit easier.
---
3. You can forget forgetting what you're after….
From now on, the list of every record you've ever wanted on Discogs will be with you, in your pocket, on your phone, whenever you may need to call upon it.
One of the big positives of the new app is that it has stripped down the Discogs experience to you and your relationship with the database, putting Wantlists and Collections front and centre of the clean design.
Added search flexibility will also allow you to order searches more intuitively to fill any label or artist gaps you may have.
---
4. You'll suddenly care where the barcode is…
It may just be a bit of fun, but the Discogs barcode scanner works a treat. Although most records pre-1980 will be counted out for not having a barcode at all, the feature makes it much easier to find information about a record you're weighing up but unwilling to take a punt on.
The one we've tested so far is so rapid it's practically scanned the code before you've found it.
---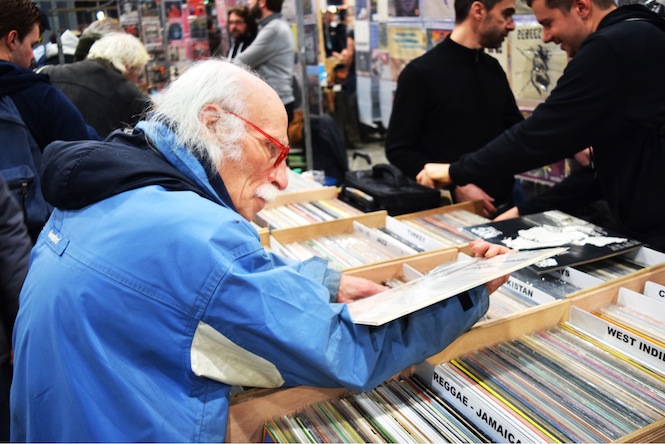 5. Maybe, just maybe you'll spend less time in front of the computer…
Buying records on the internet is addictive and has spawned a generation of armchair collectors snapping up rarities (and copies of 'Rumors') from home in their underwear, emerging only to sign for special delivery first pressings from Japan every once in a while.
Sure, it's comfortable, safe and avoids all the potential dangers associated with going record shopping in the real world. With this tool now uploaded into your phone, perhaps the app will encourage the cave dwellers out there to get their fingers dusty once more.