Published on
October 1, 2021
Category
Features
Multi-instrumentalist and producer Aziya makes an essential visit to Rough Trade's Brick Lane HQ. Step inside with Aziya as she shares some of her favourite records from the racks – following the release of her stellar debut EP, We Speak Of Tides.
"In 2012, I was twelve-years-old, completely naive and unsure about a lot, but certain in what I liked to listen to. This was also how old I was when I visited Rough Trade for the first time. When you're twelve, everyone knows you go there for one of two things: the tote bags or the photo booth. In hindsight, it's a feeble introduction to one of the biggest record stores in London, which not only has strong ties to the city's music culture, but also, if we're talking dramatically, played a hugely important part in the birth of indie music. I was soon to learn that…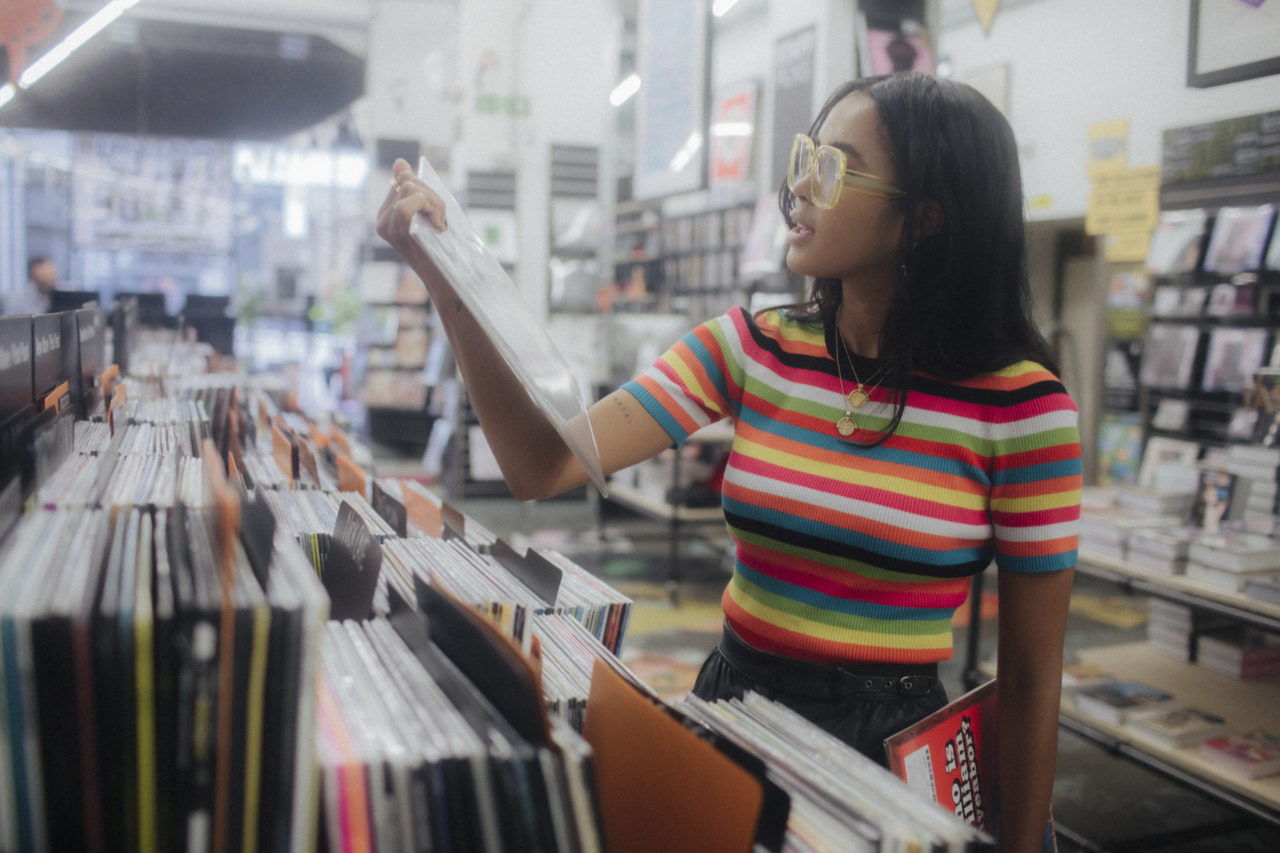 For the uninitiated, as you walk into Rough Trade you're enveloped by a space ship-like building. Filled with recruits, aka staff, these people are experts in all kinds of genres, and even more qualified in firing judgmental stares at you as you flick through the records.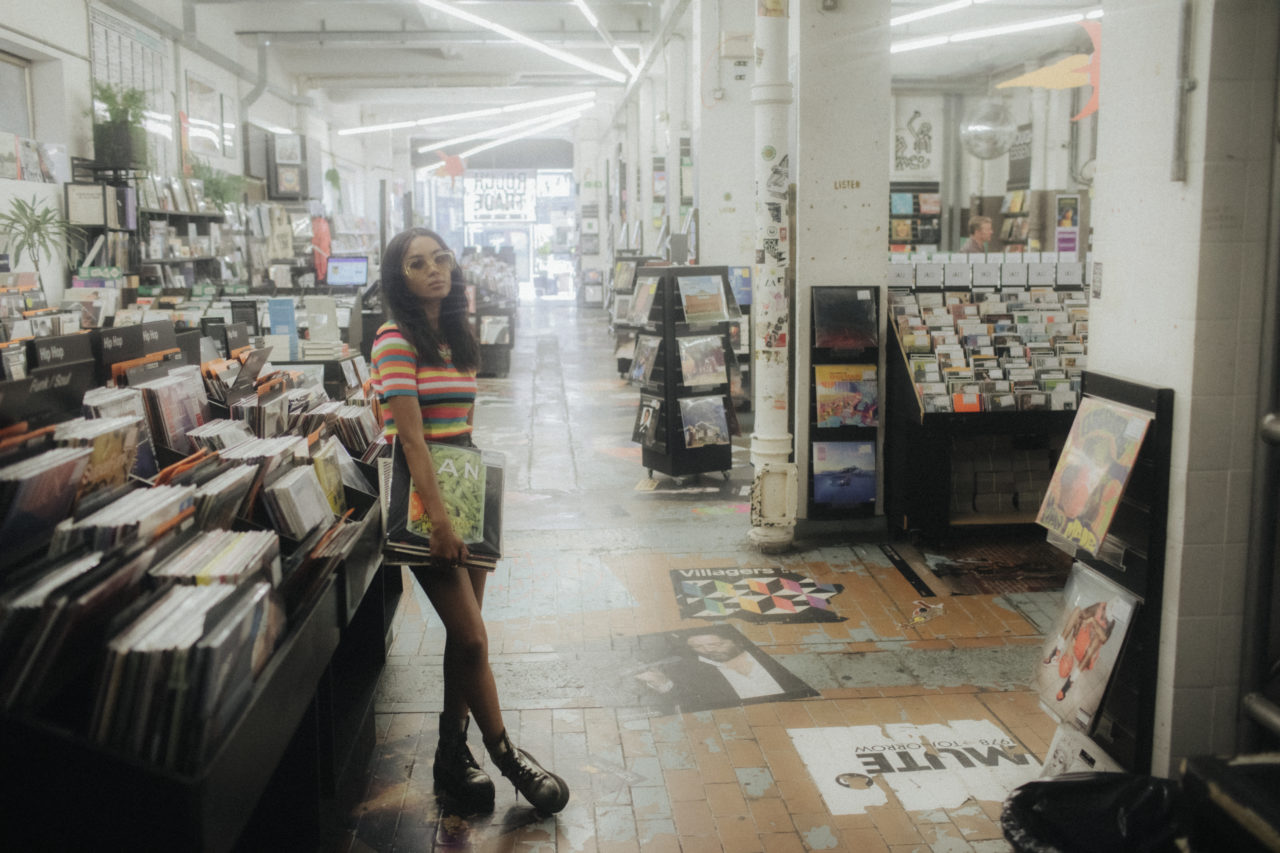 For me, that adds to the excitement, while I am hunting for the most obscure and necessary vinyl, of course. That said, Prince's Purple Rain was the first ever record I bought, and it was in Rough Trade. Sometimes you just have to think, 'fuck judgmental people!' Or, get your friends to work there, and then they 'understand' when you buy the classics.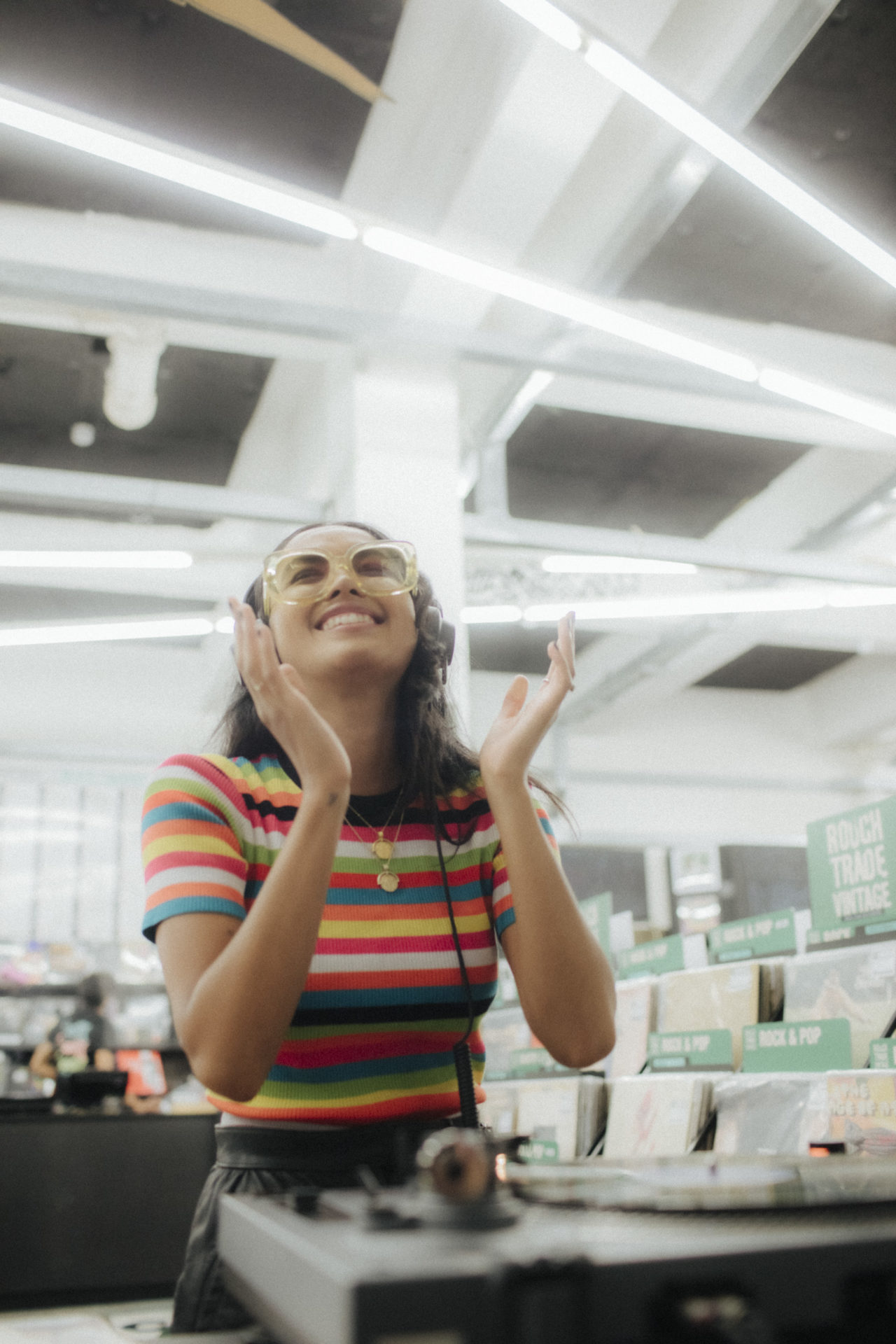 Being back in this spaceship, now aged 21, makes me me realise how lucky I am to come from London, where I had the freedom to discover so many different genres, all under one roof. Equally, I was able to fully be a prepubescent 12-year-old, working out what made me tick, and deciding to go to one of the world's most iconic record stores for a piece of fabric."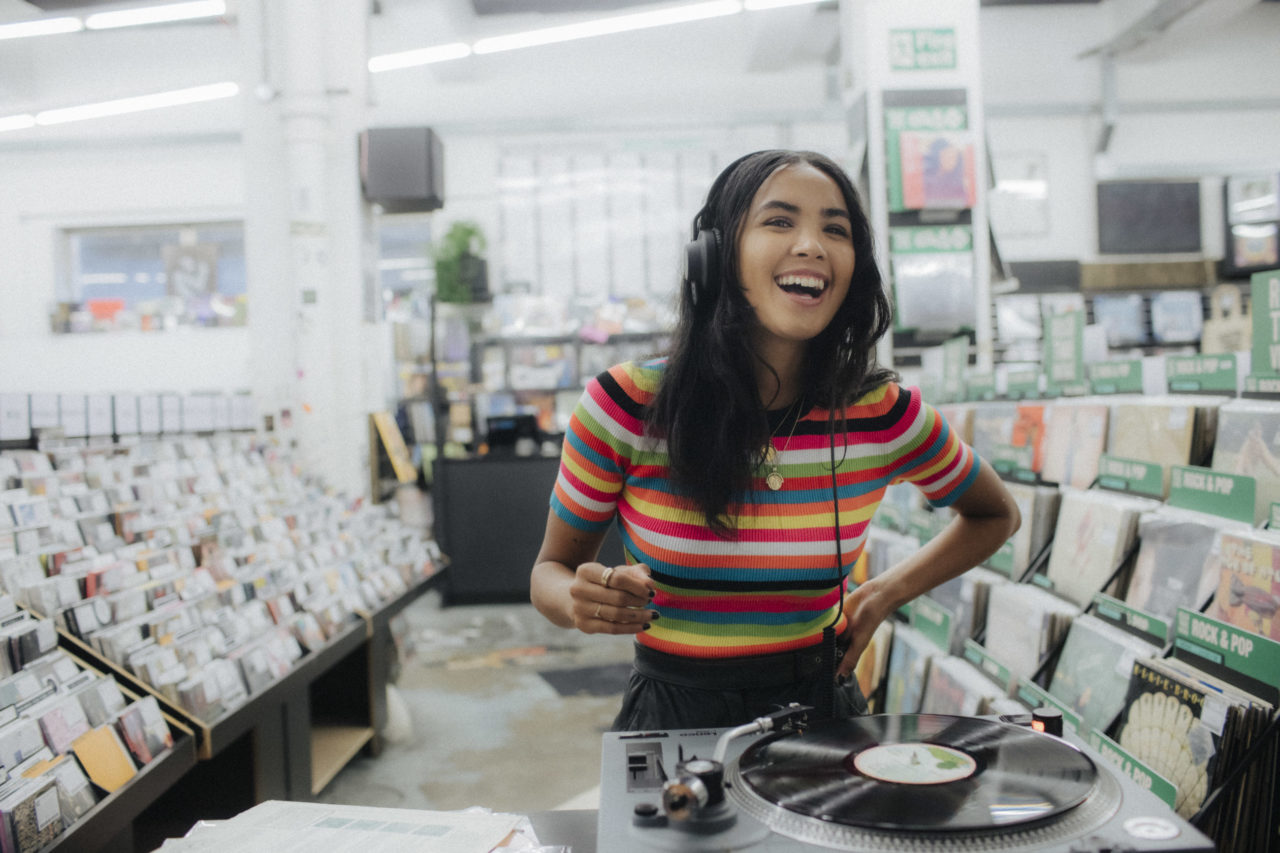 ---
CAN
Ege Bamyasi
(United Artists, 1972)
"I heard CAN's Ege Bamyasi for the first time when I was 18, and it was one of the first albums to trigger my love of psych rock. Many of the guitar tones are inspirational, particularly on the track 'Paperhouse' – the fuzz is so sick on that tune. Damo Suzuki, one of the seven frontmen they had, is mad in the best way… From the way he looks to his performance, the 'Vitamin C' video was what really struck me at the time. He's an iconic frontman. If you want a track to get you into CAN, listen to 'Moonshine'."
St. Vincent
Daddy's Home
(Loma Vista, 2021)
"This record is super exciting to me, both lyrically and sonically. St. Vincent wrote this about her father's return from prison, but stylistically this was realised in quite a distorted and dream-like way. Also, as a musician and producer myself, the fact that St. Vincent was such a massive part of the production too is so exciting."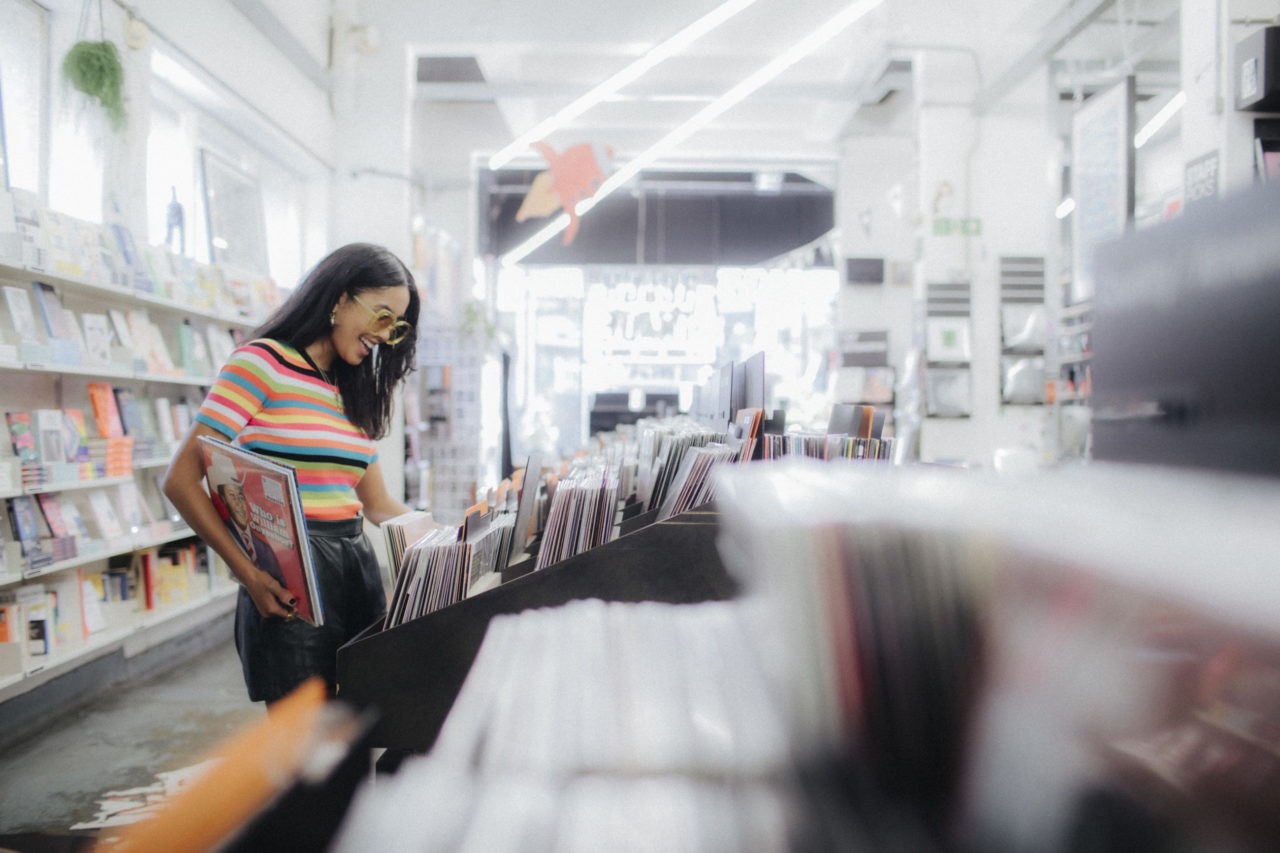 William Onyeabor
Who is William Onyeabor
(Luaka Bop, 2013)
"I had to perform William Onyeabor songs at college, and I remember being so excited by the fusion of synths, polyrhythms and the edge that this album brought to '70s psychedelic funk music. His own personal story is insane too. An elusive man in government who went on to make his own record label, release some fire tunes, then was never to be seen again, or so it seemed."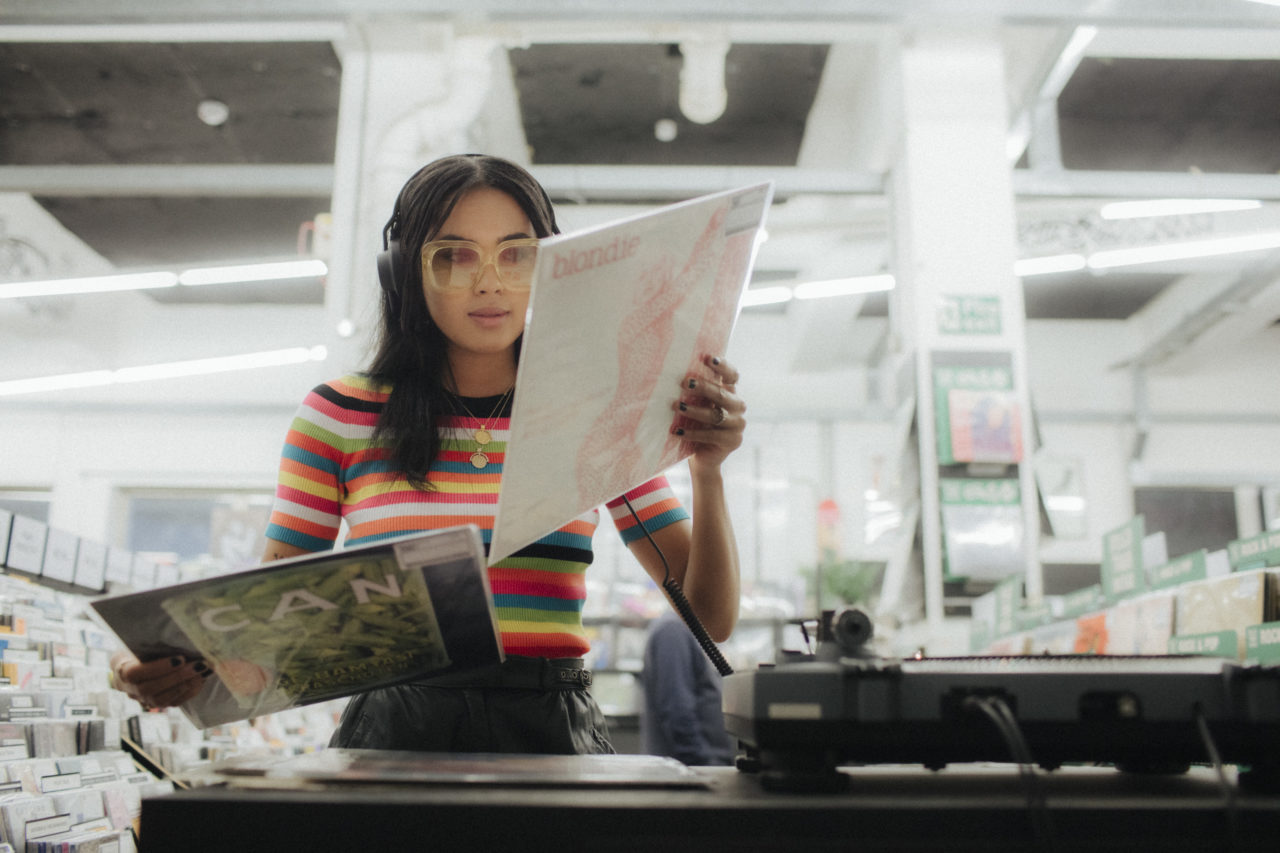 Blondie
'Denis'
(Rust Records/Stateside, 1963)
"Debbie Harry has been a massive inspiration on my music. I'm obsessed with the new wave era, and how abrasive it was. For me, Debbie Harry is at the forefront of that movement, as well as an icon of mine – both stylistically, and of course, musically. 'Denis', although more pop-y sonically, highlights how she transformed a '50s rock'n'roll sound, and modernised it via the culture, and experiences Blondie were living through. Another song that achieves a similar feel is from their Parallel Lines album, called 'Just Go Away'. Ughh! The guitar lines in this song get me. It has a similar energy to 'Denis', sounding like a distinctly 'modernised' rock'n'roll song thanks to Debbie's voice and lyrics. Parallel Lines is one of the most played records in my collection."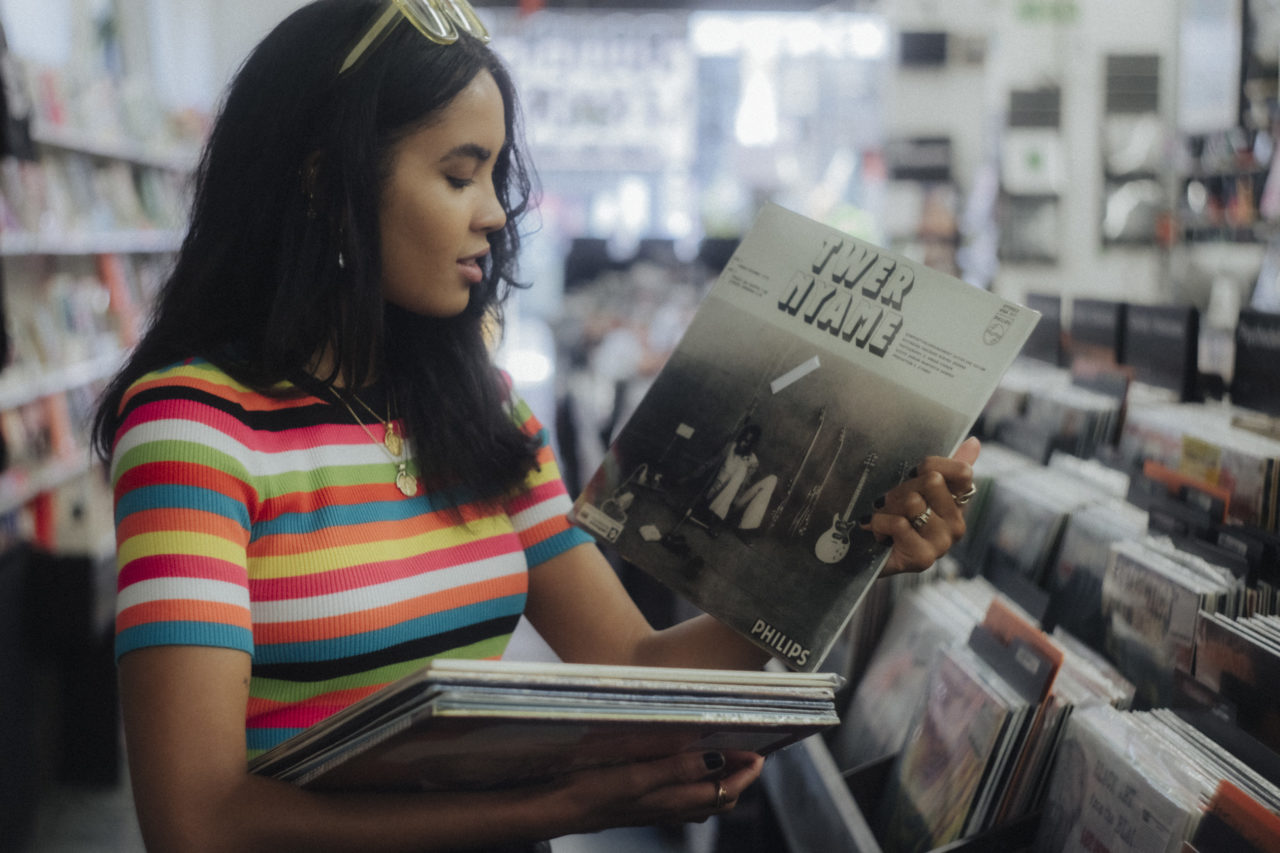 Ebo Taylor
Twer Nyame
(Philips-West African-Records, 1978)
"Discovering Ebo Taylor was so important for me as an artist, with his singular mix of psychedelic rock, funk, and West African sonics. Twer Nyame is a record whose sound encapsulates the excitement I had hearing Ebo's music for the first time. The whole Afrobeat scene back then was almost like a last nod to western rock. The way that pioneers like Ebo took those rock influences, made them their own, and birthed new sounds – thanks to polyrhythms, driven bass lines, and a lot of brass – has shaped my own music in the best way."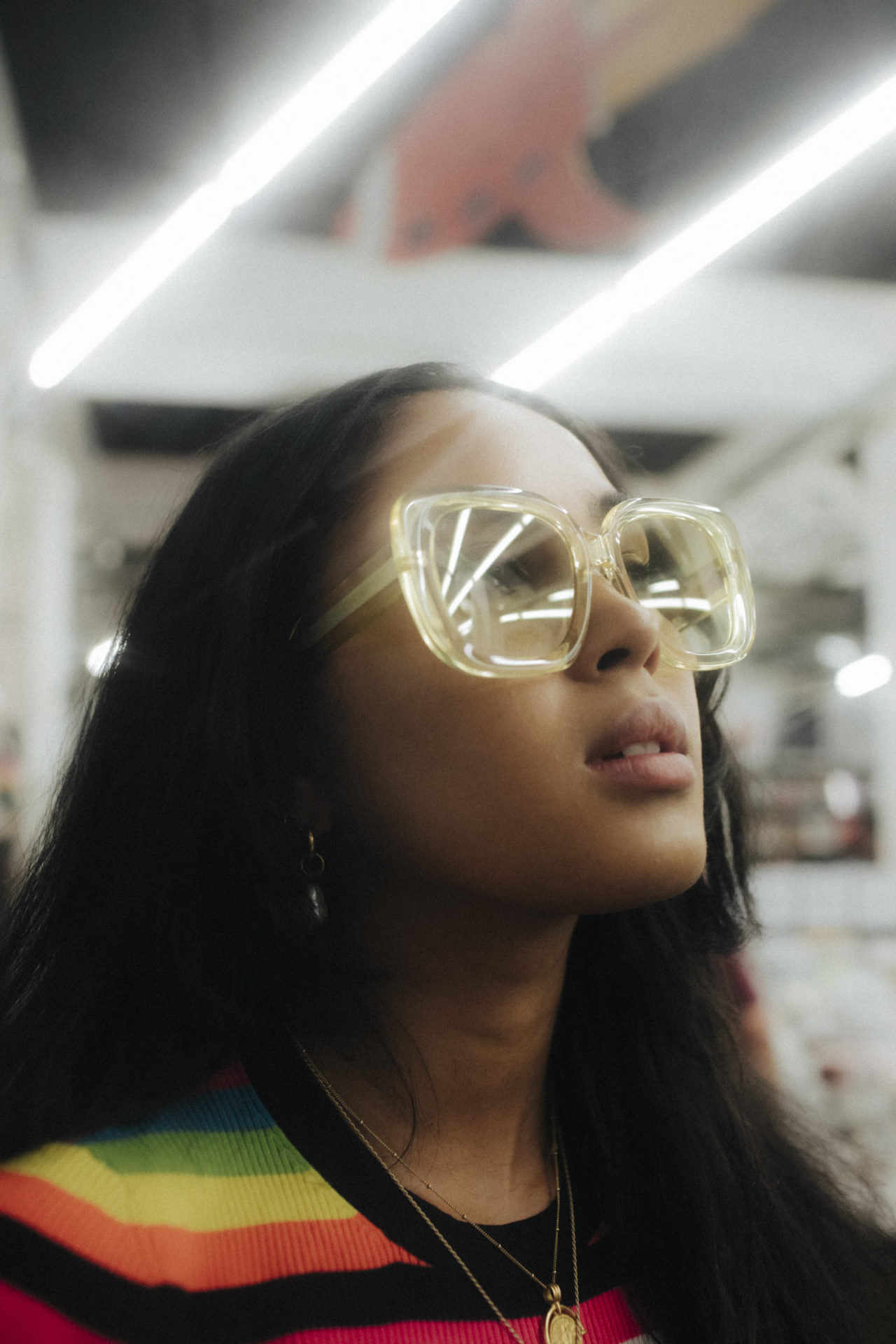 ---
Aziya's We Speak Of Tides is out now.
Photos by: Dan Medhurst