Published on
June 28, 2019
Category
Features
Bahian dub, afoxé rhythms, and rebel music from the crates of Batukizer.
Listen to the mix here.
In 1972, two songs brought "reggae nacional" to the airwaves of Brazil. Caetano Veloso's 'Nine Out of Ten' from the legendary Transa album spoke about the London reggae scene, while Paulo Diniz' brought the "saudade" of the Bahian beaches on the bass-driven reggae of 'Bahia Comigo'.
Two years earlier, Paulo Diniz had written a song for the exiled Caetano called 'I Wanna Go Back to Bahia'. The two had met years before in Rio de Janeiro at the legendary Solar da Fossa building. That single sparked Paulo Diniz' career and led to a contract for his first solo album, which featured 'Bahia Comigo'.
Gilberto Gil was also was exposed to reggae in London, adopting elements of the genre in songs, like those performed at his 1978 Montreux concert. In 1980, Gil invited Jimmy Cliff to Brazil and performed a legendary dubbed-out show at Fonte Nova football stadium in Salvador.
However, the first band to record a series of LPs featuring reggae songs was Recife's Grupo Karetas. Influenced by the international appeal of Bob Marley, and executed by local producers in the '70s, a large number of reggae-inspired dance songs followed.
A selection of these promo 7″s have been collected for this mixtape, which features obscure Bahian dub, rebel music, sweet reggae songs mixed with boogie and afoxé riddims from Bahia.
Listen to the mix by Batukizer below and check out further mixes here.
---
Tracklist: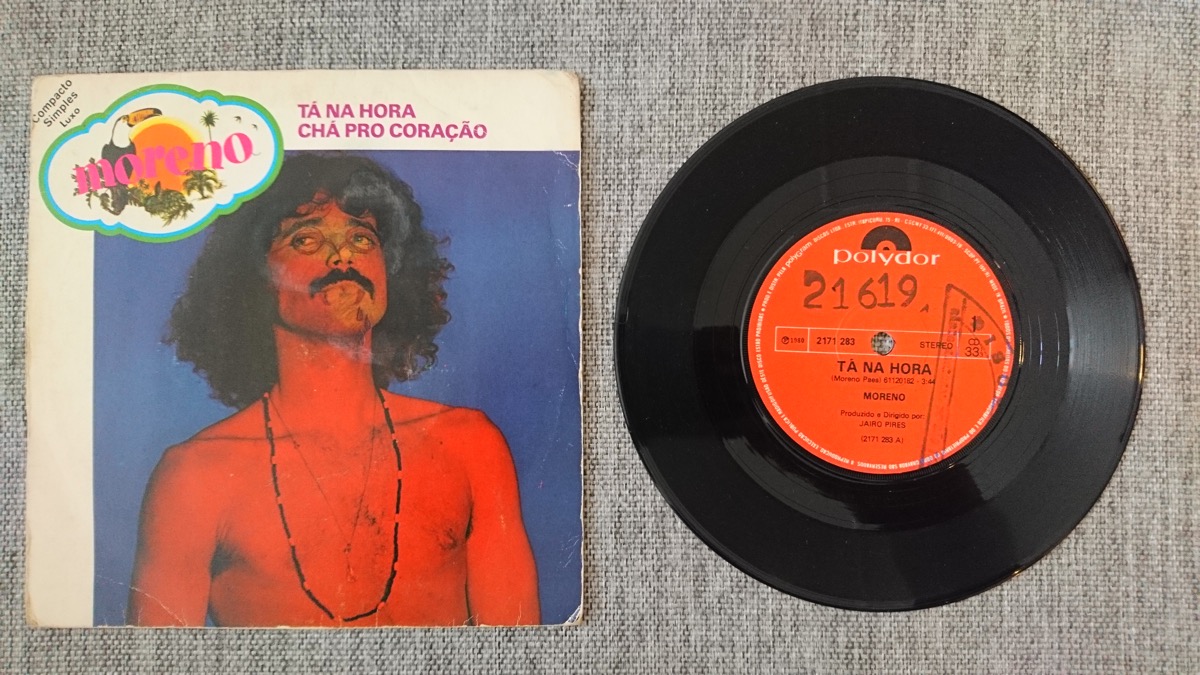 Moreno
Tá Na Hora (Time's up)
Polydor, 1980
When: 00:00-03:30
This catchy opening track was also Moreno's first single off the album Moreno and the Bambalacha. The album was recorded at Rio's Polygram studios, in the then chilled and beautiful beach neighbourhood of Barra da Tijuca. Moreno's first album was reggae-tinged MPB and the second from 1983 has a couple of fresh boogie tunes.
---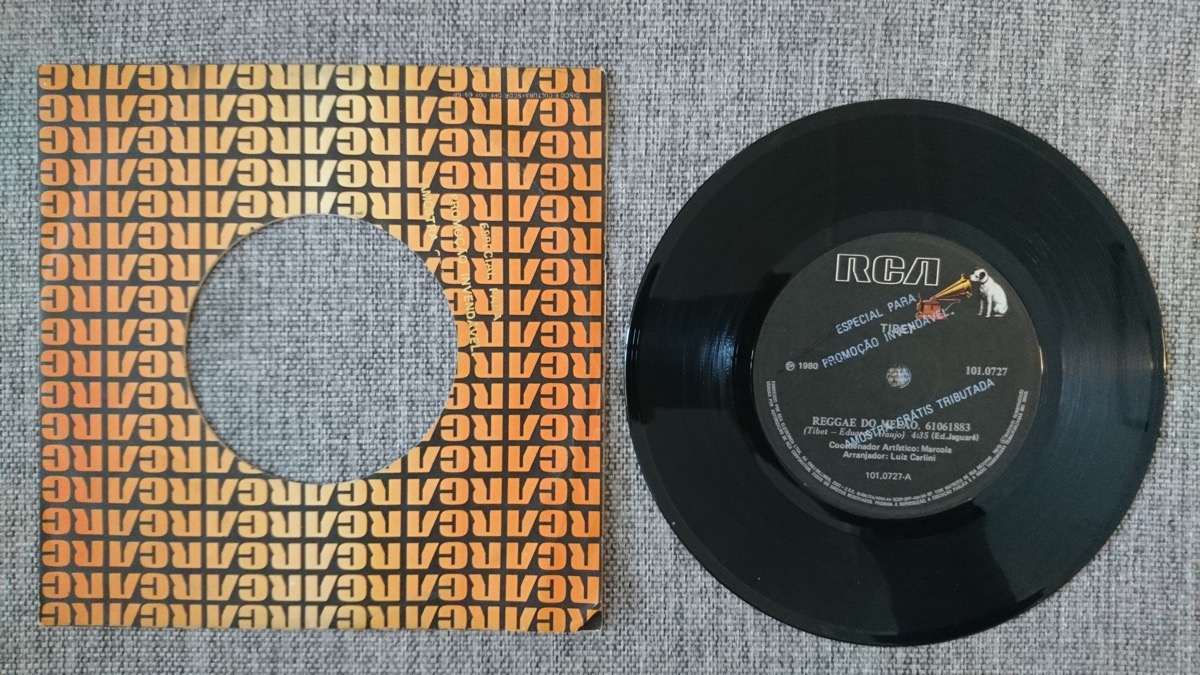 Tibet
Reggae do Melão (Melon Reggae)
(RCA Victor, 1980)
When: 03:30-07:45
Tibet was a singer from São Paulo and a friend of Rita Lee's legendary backing group Tutti Frutti. The band was one of the most influential groups in the 1970s in Brazil and recorded eight of Rita Lee's albums. They hailed from the Pompeia neighbourhood in São Paulo and had just broken up with Rita Lee in 1979 when they signed to RCA Victor and started recording a solo album. There they also recorded Tibet's album, produced by Osmar Zan. Tutti Frutti's own solo album was released in 1980. In 1982 they released a cover of Jorge Ben's 'País Tropical' before disbanding shortly after.
---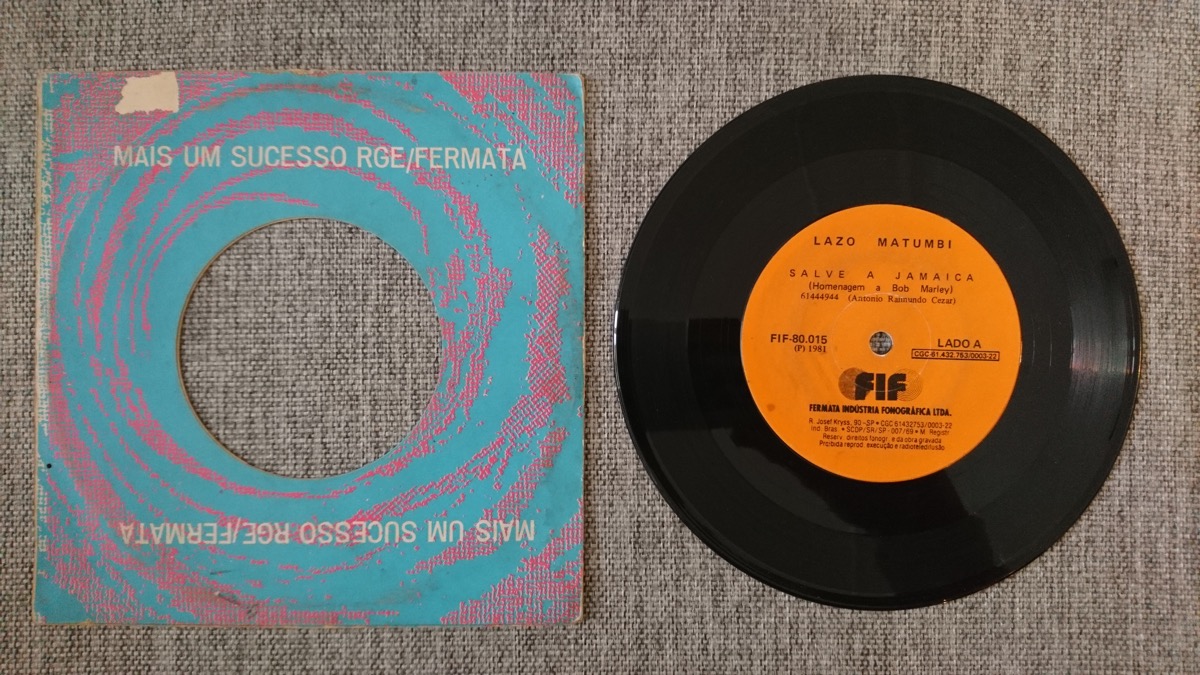 Lazo Matumbi
Salve a Jamaica (Hail Jamaica)
(Fermata, 1981)
When: 07:45-11:17
Lazo Matumbi went on to record more reggae as Lazzo and became the first singer of the Oludum drum group. This rare, dubbed sound is unique for Brazil, as the percussion and slow, dragged rhythms interact with the intricate bass line and laid-back song style.
---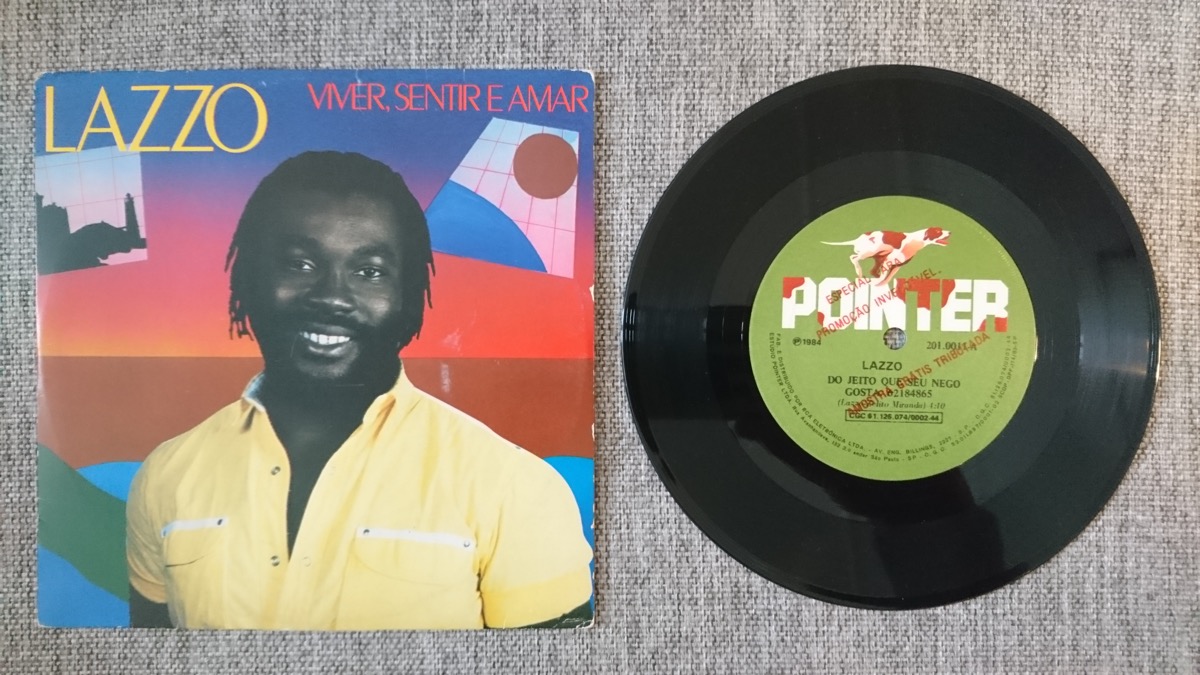 Lazzo Matumbi
Do Jeito Que Seu Nego Gosta (The Way Your Man Likes It)
(Pointer, 1983)
When: 11:17-15:15
Gaining an extra "z" for his second release, this hit and subsequent album established Lazzo on the scene,and he remains a central cultural figure in Bahia, as a reggae and carnival singer.
---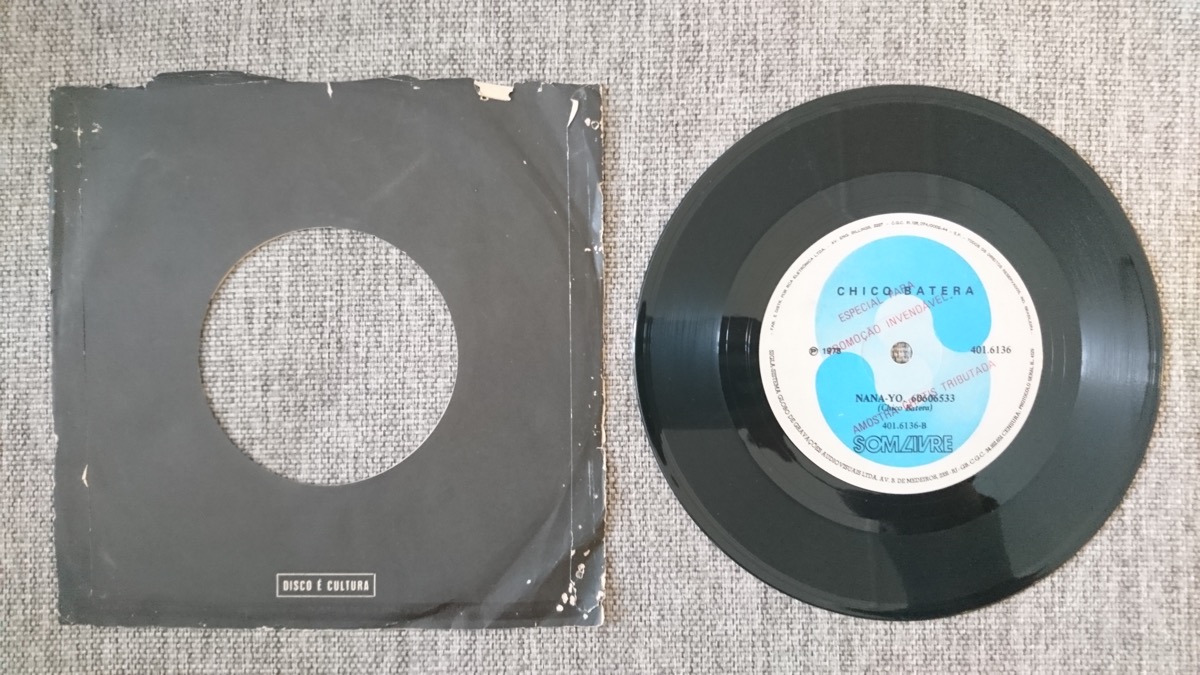 Chico Batera
Nana-Yo
(Som Livre, 1978)
When: 15:15-18:40
This reggae groove is built from spiritual chants, synth effects and layered harmonies. It was a daring single from Chico Batera's brilliant debut album.
---
Mug & Rubi Confetti
Tributo a Bob Marley (A Tribute to Bob Marley)
(Fermata, 1982)
When: 18:40-21:15
Few people know about this duo and an online search suggests that Rubi passed away in 2015. In an article from the late '80s, Rubi was attributed as part of the Salvador reggae scene and was perhaps also connected to the powerful percussion ensemble Olodum.
---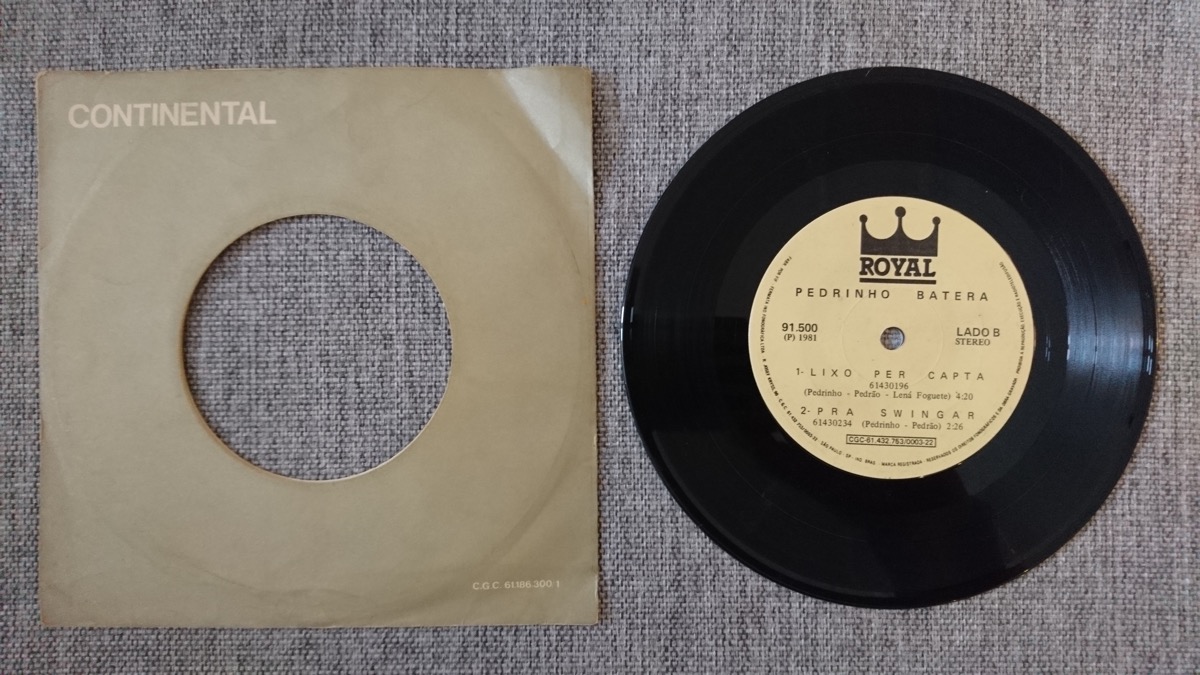 Pedrinho Batera
Te Quero (I want you)
(Royal, 1981)
When: 20:15-25:15
Pedrinho Batera was drummer and vocalist in Som Nosso – one of the most revered bands to cross over between tropical funk and prog rock in Brazil. Hailing from São Paulo, they produced their two first albums Snegs and Som Nosso in the 1970s before entering a hiatus that lasted until the '90s. Pedrinho put out this 4 track EP on the obscure Royal label in 1981. The EP sits between modern soul, reggae and ballads, and the tune is co-written by keyboard player Ricardo who later went on to lay down keys and synths for Emilio Santiago, Gal Costa, and Caetano on various iconic 1980s albums.
---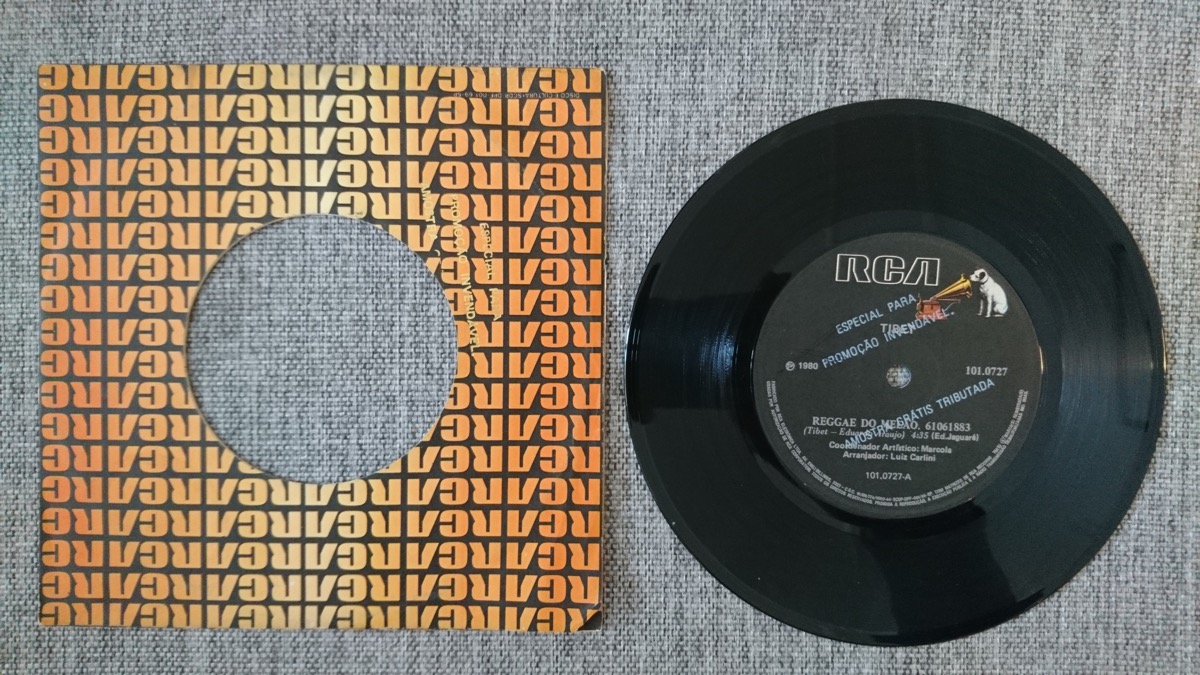 Ronaldo
Pega Pa Capá (Confusion)
(RCA, 1980)
When: 25:15-28:50
There is very little information about this reggae-tinged boogie tune. The shimmering production is probably down to Antonio Galvãos who had just worked as co-producer on the timeless Northern Brazilian disco album Chama a Turma Toda by Painel de Controle.
---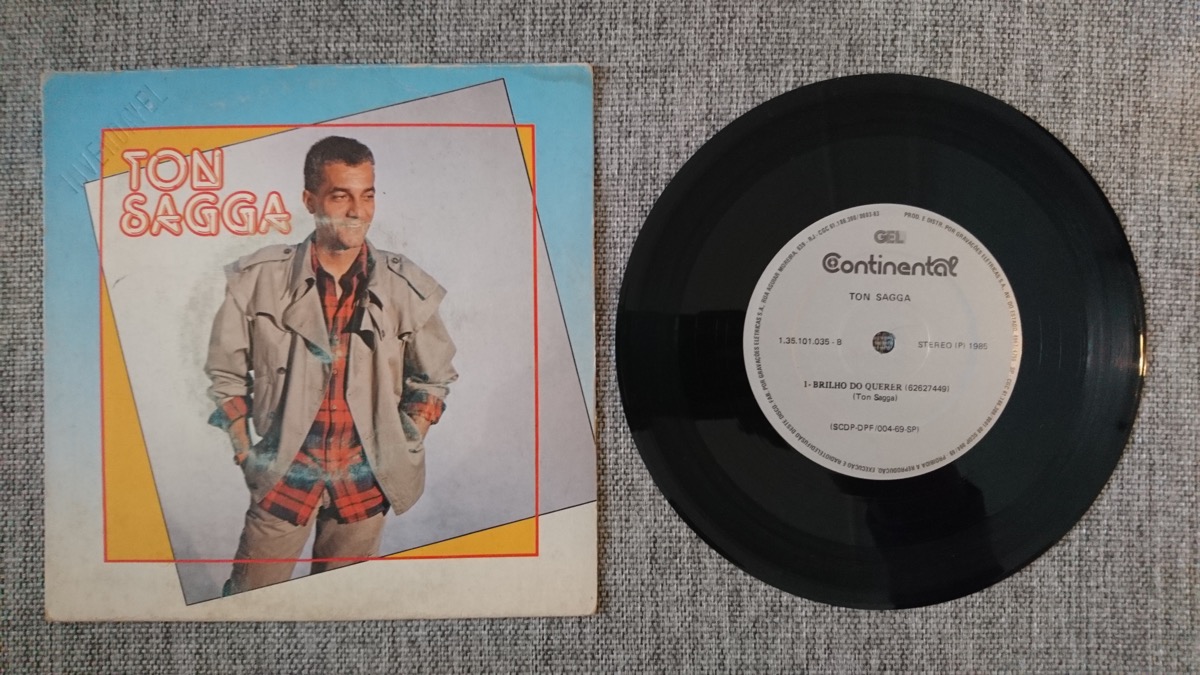 Ton Sagga
Brillo de Querer (the Wanting Glow)
(Continental, 1985)
When: 28:50-31:55
Two years before this single, Ton Sagga put out a sought after groove called 'Estrela Brinhante' (Shining Star). It has a catchy North-east Brazilian vibe. We picked Brillo de Querer for that connection and the fact that Sandra Sá was involved in the production and backing vocals. This is the first uptempo track in the mix, and leads the way towards the Bahian afoxé feel of later tracks.
---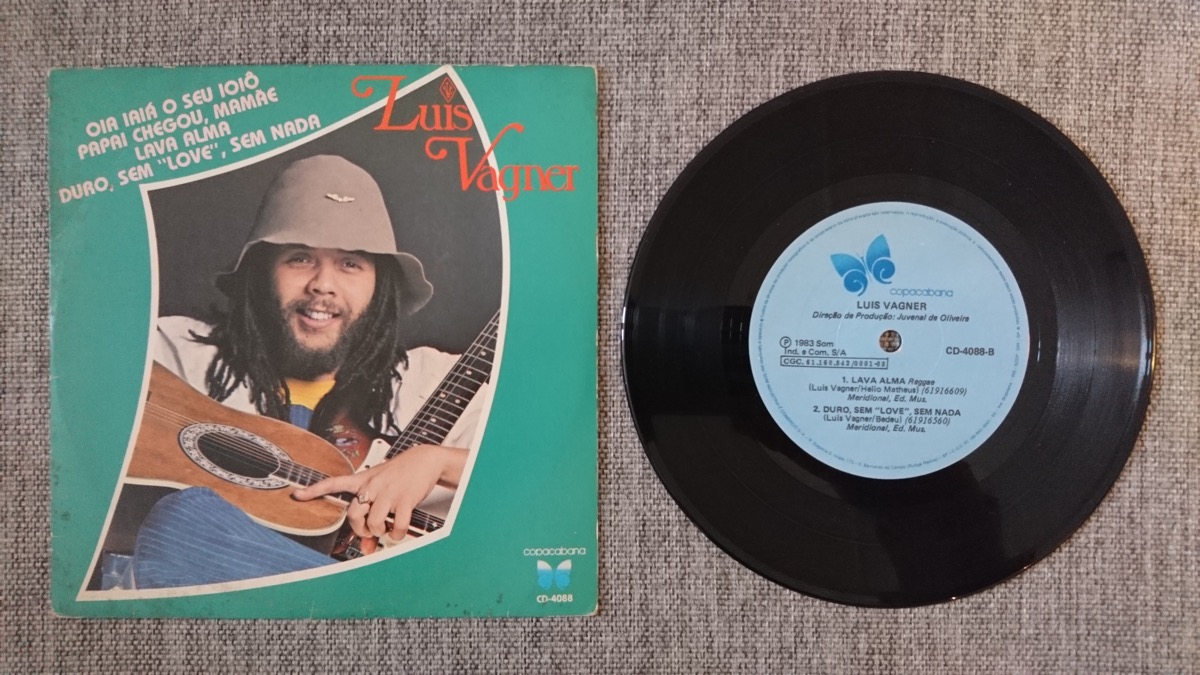 Luiz Vagner
Lava Alma (Soul Cleansing)
(Copacabana, 1983)
When: 31:55-35:45
Luiz Vagner was born into a musical family in the state of Rio Grande do Sul close to Argentina. He wrote his biggest his 'Como?' in 1972 – a heart-wrenching samba rock slow jam covered by both Bebeto and Paulo Diniz. In 1973, he wrote another hit, the football anthem 'Camisa 10' together with Rio's funk master Hélio Matheus, who had worked with Elis Regina, Banda Black Rio and Azimuth. 'Lava Alma' is a roots reggae song that captures the vibe of the post-Marley era. The EP also features the smooth 'Papai Chegou, Mamãe' – another reggae tune for the dance floor.
---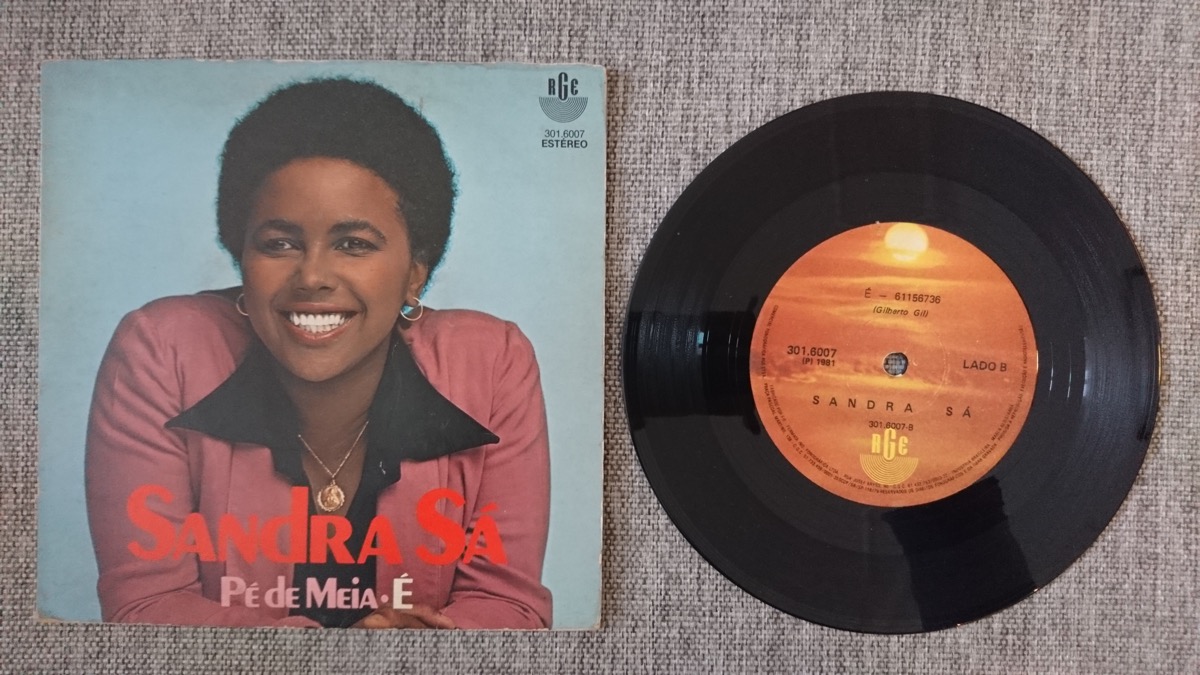 Sandra de Sá
É (Is)
RGE, 1981
When: 35:45-37:45
This pearl of a double 7″ was Sandra's second single. Versions from Mar Revolta and Gilberto Gil add value to a song which expands into various Brazilian styles. The track's shining boogie reggae feel opens to slow the tempo and lift bodies on the dance floor. This one is not impossible to find and isn't pricey either. The B side, 'Pé de Meia', is a slow funk track perfect for opening sets.
---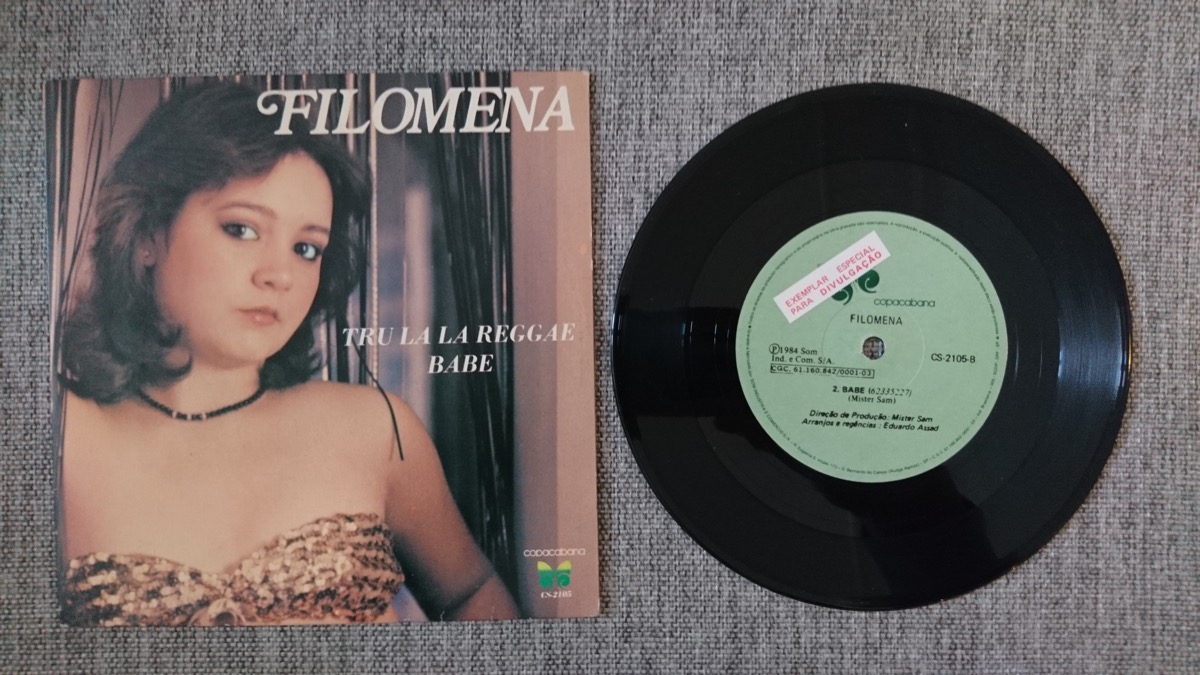 Filomena
Babe
Copacabana, 1984
When: 38:00-40:50
Sam Malnati was an Argentinian production master and celebrity of the 1980s that entered into Brazilian pop music history through his São Paulo DJ career with Banana Power. From São Paulo, Mister Sam stood behind a some of Brazil's earliest rap electro and the went on to apply his signature catchy pop sound to a wealth of singles and albums ,including superstar Gretchen.
---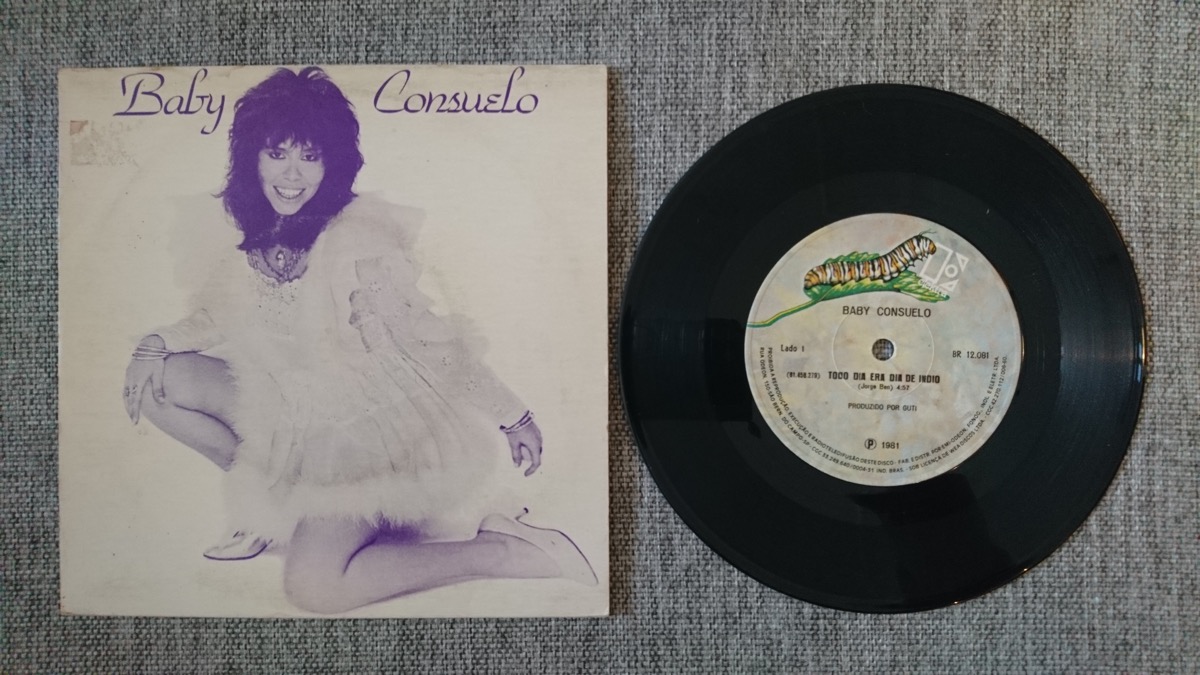 Baby Consuelo
Todo Dia Era de Índio (Every Day is the Day of the Indians)
(Elektra, 1981)
When: 40:50-45:45
Since 1943, the Day of the Indian has been a national celebration of the indigenous population in Brazil. The Brazilian nationalist socialist President Getulio Vargas (1930-45 and 1951-54) proposed the law and he is widely acknowledged and promoted the idea of a Brazil comprised of Indian, African and European immigrants.
---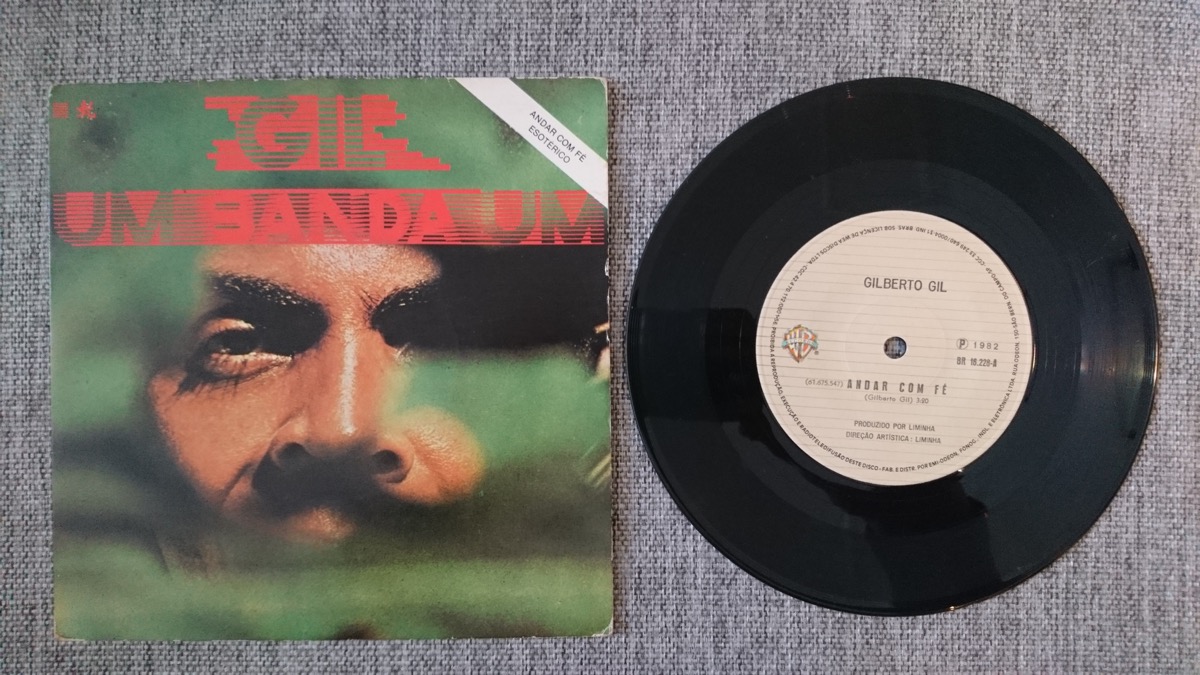 Gilberto Gil
Andar com Fé (Walk with Faith)
(Warner Bros., 1982)
When: 45:45-48:45
On this afoxé rhythm from Bahia, Gil makes the tracks' heavy subjects sound light and vibrant. Gil is one of those Brazilian artists that always carries his faith into his art. Along with Ton Sagga, this is easily the cheapest and most available compacto on this mixtape.
---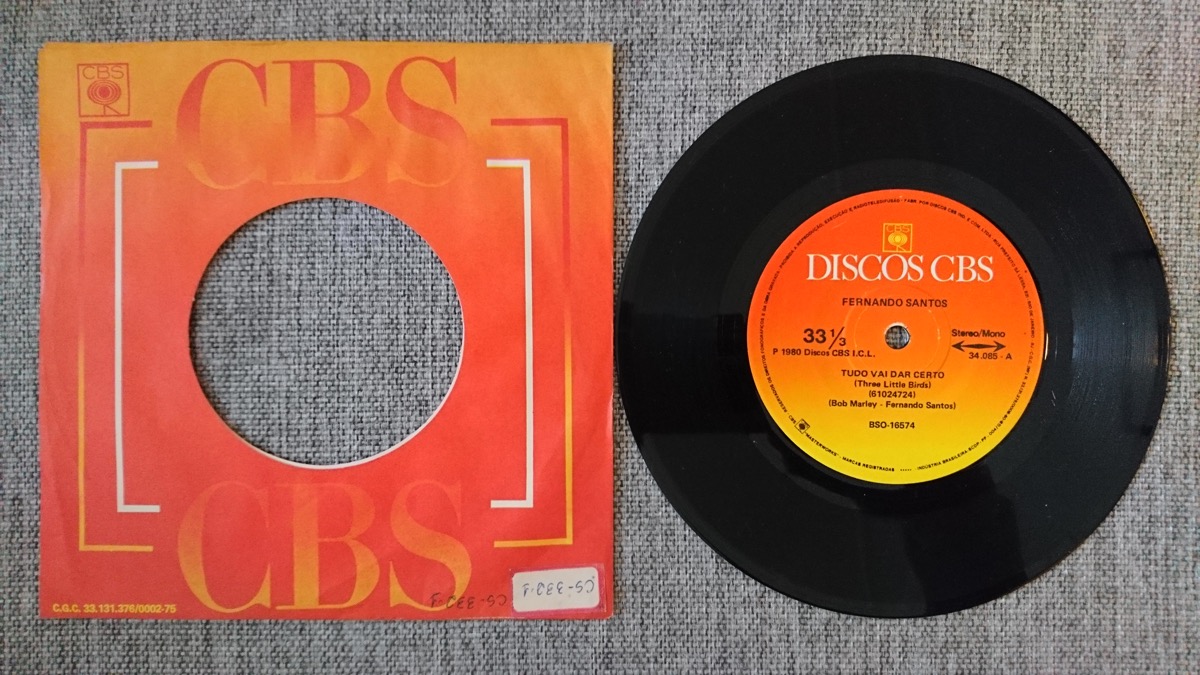 Fernando Santos
Tudo Vai Dar Certo (Everything's Gonna Be Allright)
(CBS, 1980)
When: 48:45-52:07
Fernando Santos was a productive, but rather obscure artist from São Paulo mostly recognised for his attempt to merge disco and afro Brazilian religion on singles like 'Africano'. The track also featured on his self-titled 1978 album unofficially known as Disco Umbanda. Two years later, he records thiscover of Bob Marley's 'Three Little Birds', tapping into the sound of the moment.