Published on
February 5, 2015
Category
Features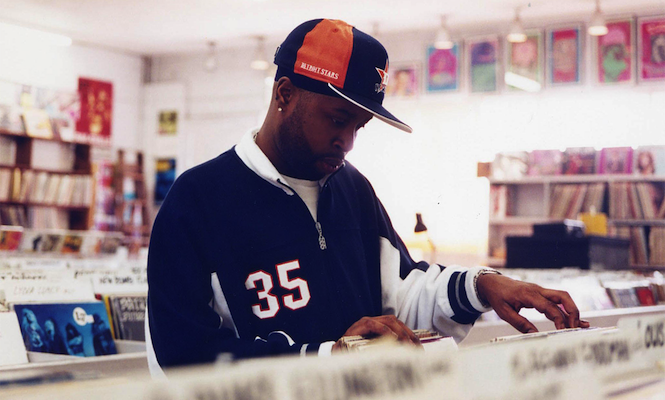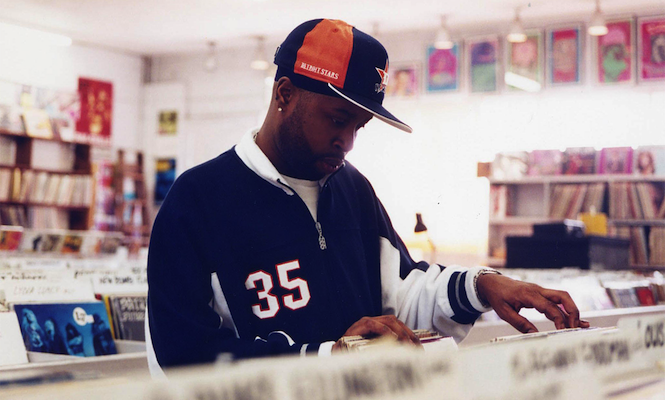 Spin Doctor selects 10 under the radar Jay Dee productions you might find on Discogs or in your local record emporium, and 5 unreleased mixes you definitely won't.
Every year in early February you get that creeping feeling that the wrong kind of anniversary is about to come round again. The 10th February 2017 will mark eleven years since J Dilla's tragic and untimely passing, and yet although knowledge of his sprawling catalogue of beats, remixes and productions is widespread, Dee's output was so prolific that even those who were closest to him would be hard pressed to say how much material there is out there.
Presided over by the pro-active Yancey Media Group who recently added the triple pack Beats Batch to the growing list of post-humous releases (each volume resurrecting ten previously unreleased Jay Dee joints), Dilla's catalogue and the legacy it preserves keeps on growing.
As the man behind his own Dilla tribute mix and the established J Dilla Changed My Life nights in the UK, we asked Spin Doctor to give us a little lesson in digging for Dilla, selecting ten slept-on tracks that you're just as likely to find gathering dust in a bargain bin than you will for big bucks online. What's more, he's gone and thrown in five previously unreleased mixes on the next page for good measure.
---
Words: Spin Doctor
---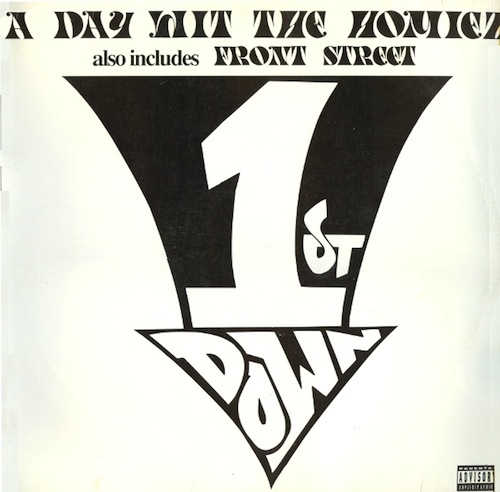 1st Down
A Day With The Homiez / Front Street
(Payday/FFRR, 1995)
1st Down is Dilla and my good friend Phat Kat. This is the first & only release from them which came out on Payday which was part of Pete Tong's FFRR. It uses Joe Samples 'In My Wildest Dreams' to create a spacey smoothed out gem.
---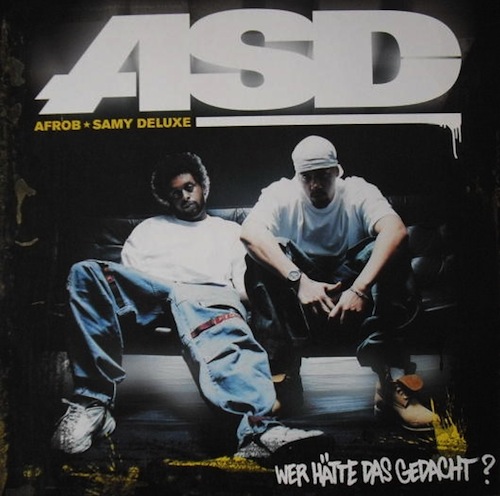 ASD
'Komm Schon' from Wer Hätte Das Gedacht
(Eimsbush, 2003)
Dilla in digital mode with a filthy beat (think Guilty Simpson 'Clap Your Hands') for this German group who clearly had deep pockets as they also have Wajeed and Diamond D productions on the album. It always raises a smile when I hear Jay Dee and Detroit name checked in the middle of a bunch of German I do not understand.
---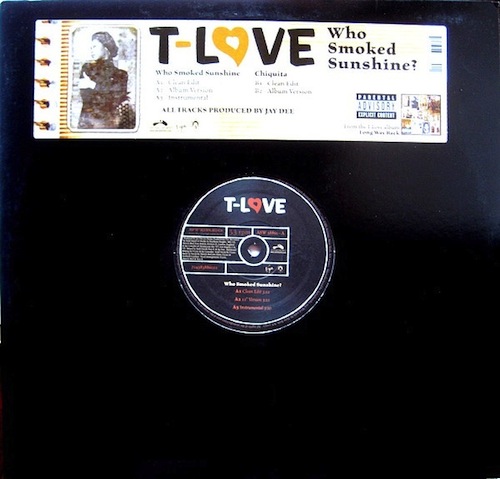 T-Love
Chiquita / Who Smoked Sunshine
(Astralwerks, 2003)
I love this piece of groovy soulful Hip-Hop. It is much cheaper than it deserves to be and can often be picked up in bargain bins. 'Chiquita' has a little broken beat feel to it while 'Who Smoked Sunshine' is as simple as it is banging.
---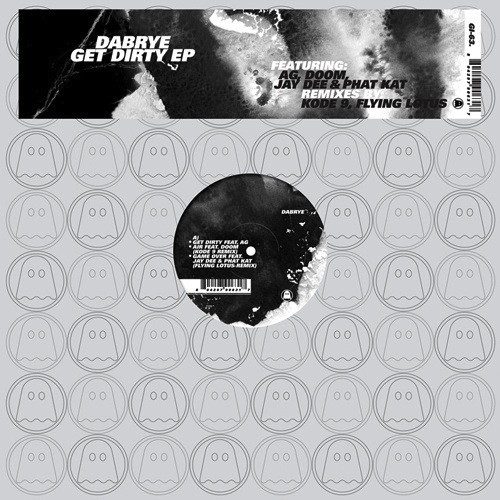 Dabrye
Game Over (Flying Lotus Remix)
(Ghostly International, 2008)
What a combo! Dilla + Fly Lo + Phat Kat = Genius. The original of this is a brilliant twitchy Dilla production and this remix takes it up a notch still. Grimy digi-funk. This is a must have!
---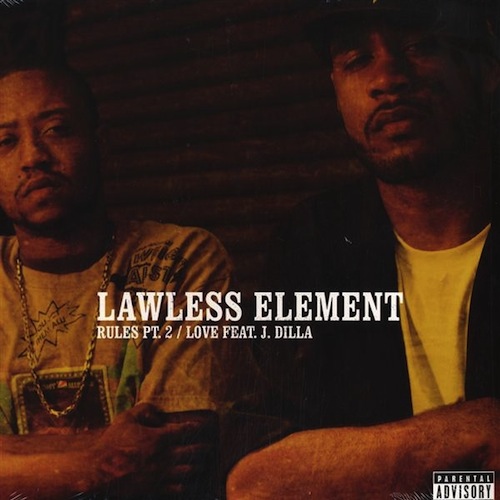 Lawless Element
'Love'
(Babygrande, 2005)
Lawless Element is a duo from the D that in truth I don't know a great deal about. They have a couple of Dilla produced tracks on the 'Soundvision: In Stereo' album which is dope and features Madlib too. This came out on Babygrande while the other Dilla produced track 'The Shining' came out as a single on Fat Beats. Neither is that hard to get but are both little heard.
---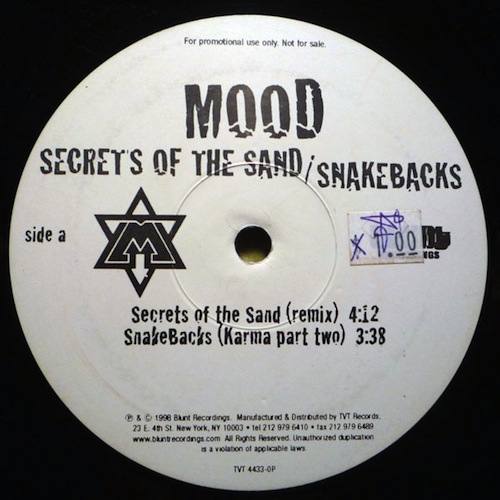 Mood
'Secrets of The Sand'
(Blunt Recordings, 1998)
This Cincinnati outfit is responsible for one of my favourite Dilla tracks. This super atmospheric piece of production is full of space and has a banging drums and a wicked sing song chorus. It is super simple, which much of Dilla's best work is, but the impact it incredible.
---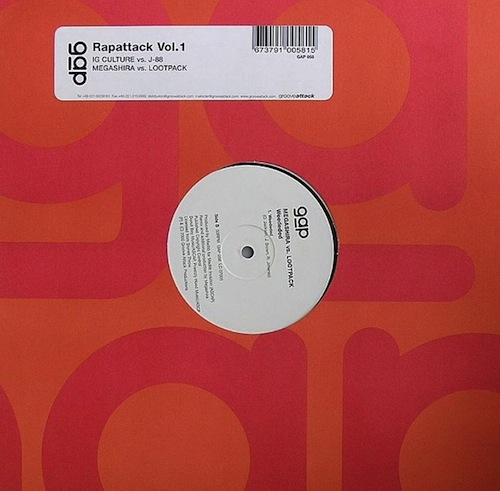 IG Culture vs J-88
'Get It Together' from Rapattack Vol. 1
(Groove Attack Productions, 2000)
UK's own IG Culture teamed up with Slum Village who were called J-88 at the time for this slice of wobbly broken beat Hip-Hop. A super jazzy tune with a baseline so warm you could toast marshmallows on it. This is another one that is way cheaper than it deserves to be so go grab it!
---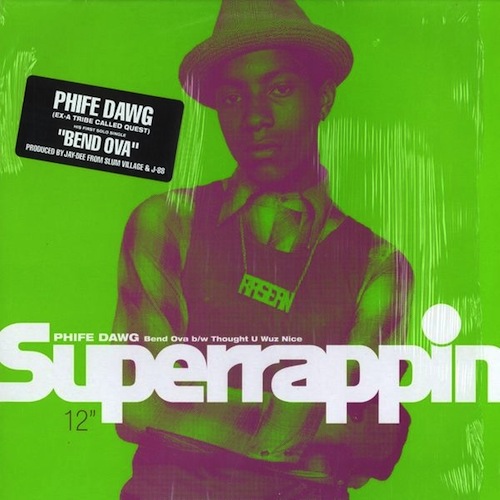 Phife Dawg
Bend Ova / Thought U Wuz Nice
(Groove Attack Productions, 1999)
Released on Germany's Groove Attack this is a double A side in my mind. Both are Dilla rocking the simplicity of guitar loops and drums as only he can and Phife rides both tracks perfectly. I asked Phife to perform 'Bend Ova' when we booked him and he mentioned how much his wife hates the track. Fair enough I guess!
---
Dilla & Joey Bada$$
'Two Lips'
(Akomplice, 2003)
One of just two posthumous releases in the selection, this got a limited 45 release and is already going for about £50. I think if Dilla was still alive that Joey would be the kind of artist he would be working with and helping push on to the next level.
---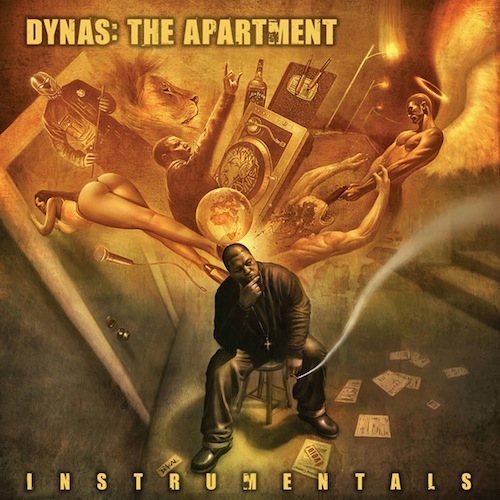 Dynas
The Apartment
(BBE, 2009)
This album was slept on in my humble opinion! Dynas is sick and this whole album on the UK's own BBE is killer! This track has banging live sounding drums sounds that you expect from Dilla and the way he has chopped 'Easy' is wicked!
---
Click next for Spin Doctor's choice of 5 brilliant unreleased mixes.
---