Published on
April 15, 2015
Category
Features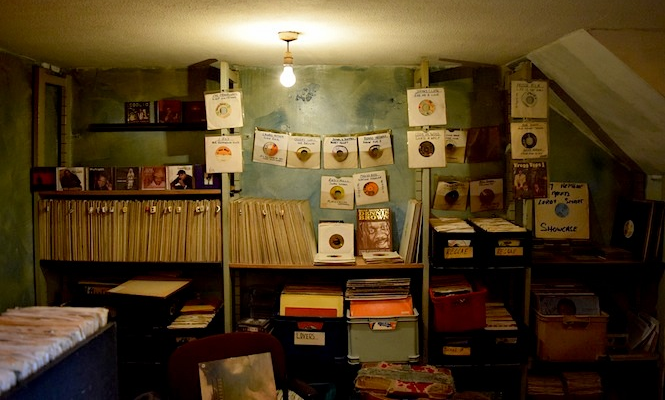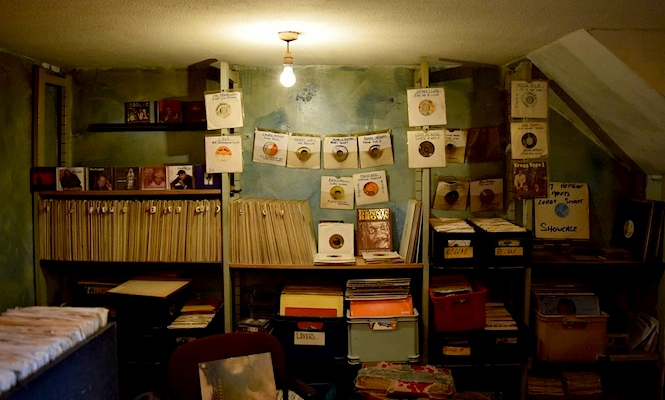 Scratch beneath the surface and London has a wealth of diverse and individual record shops that won't make the Record Store Day headlines.
Last week it was announced that there are now more independent record shops in the UK than at any point in the last five years. For shops to survive in the age of Amazon, it's been well documented that in-stores, coffee, exclusive events and (whisper it) Record Store Day have become invaluable promotional tools to get people through the doors. Perversely, the internet has been equally influential in spreading the word and getting people off their computers and back among the racks. But what of London's second-hand treasure troves that have existed for years without so much as an email address? What of the record store owner (true story) who wasn't aware vinyl sales were on the up again?
While much of this 'revival' is down to the increase in new releases being pressed to vinyl, any true collector will tell you that the essence of the experience is to be found elsewhere, digging through crates of dog-eared records on a Saturday afternoon not knowing what you might stumble upon. However, spend any time in your Rough Trades or Sister Rays and you'll know that there's not much in the way of crate digging to be done at London's better known independents. Go deeper though and among London's fifty or so record shops you'll find more than enough to keep you busy.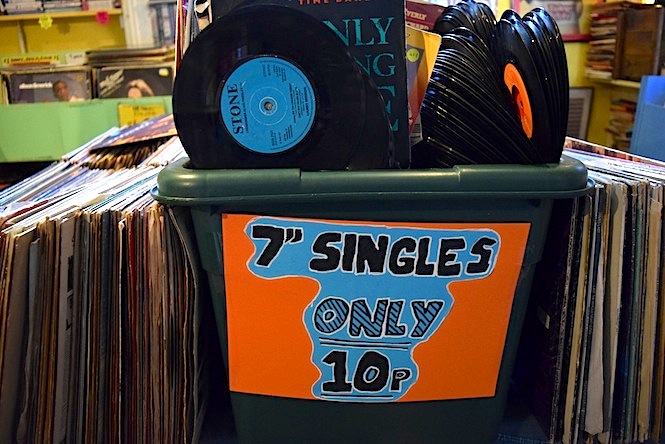 Of these we've picked out eight of the capital's lesser known shops, based on our own experiences and the odd insider tip off and spent a bit of time digging in each. Often the reserve of those in the know, these are the shops that have sustained DJs and collectors for decades and prefer to keep their profiles low and the quality high. That said, all were receptive to getting a little more shine here and so, while we're aware of the self-defeating nature of features sharing 'secret' tips, we're convinced helping keep these places ticking over is positive for all concerned. Many are also hellish difficult to get to, so don't expect any easy wins.
The eight spots we've chosen here reflect what we feel are those who marry strong second hand selections with sheer quantity of cheap records to dig through, and of course with the added fact of being a little further than most off the beaten track. This isn't a list for the Phonicas or Honest Jon's of this world, nor is it even for those better known lesser known shops like the Peckham's trio of Rye Wax, YAM and Do!! You!!!, Camberwell's excellent Rat Records (who count Kode9 and DJ Food among the regulars) and Love Vinyl in Hoxton, who we whole-heartedly recommend too.
Do you have a favourite under-the-radar record shop in London (or anywhere else for that matter)? Let us know in the comments below.
---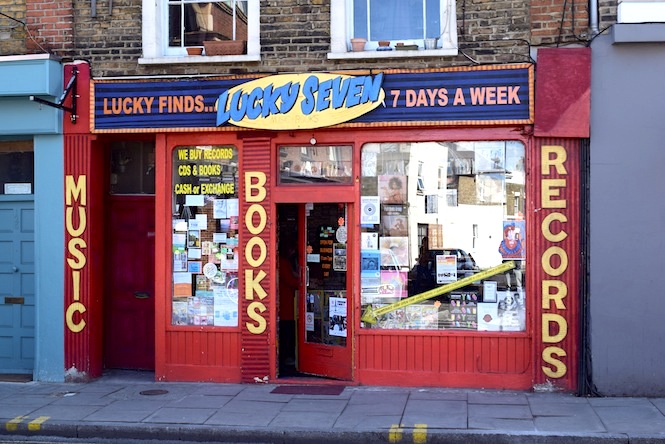 Name: Lucky 7
Location: Stoke Newington Church Street
Type: More cheap records per square foot than any shop in London
What's the story: Don't let the location fool you, Lucky 7 is not a bourgeois boutique with pram parking next to the New Arrivals bin. London's answer to The Thing in Brooklyn, close to every square cm of this cavernous rabbit hole is crammed with records, books and mags.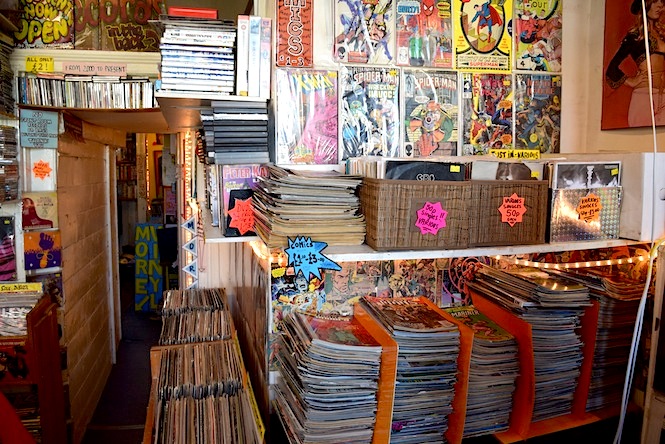 If you've got the time, spend it in the discount digging rooms to the back and downstairs, where everything's basically under a £1, and you're going to have to get your hands dirty. If you don't, the new arrivals at the front of the store and the handy crates of 7″s by the listening post are always bountiful.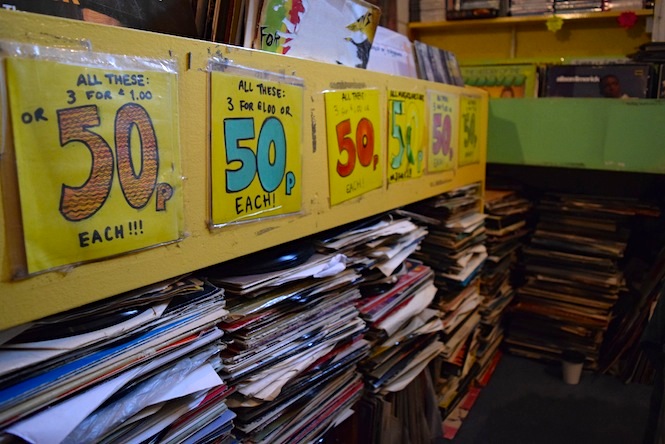 Top finds: As varied as ever, on this visit we took home De La Soul's 'A Roller Skating Jam Named Saturdays' on 12″ and Which Way Does The Blood Red River Flow? from the buy-on-sight Portland imprint Mississippi records.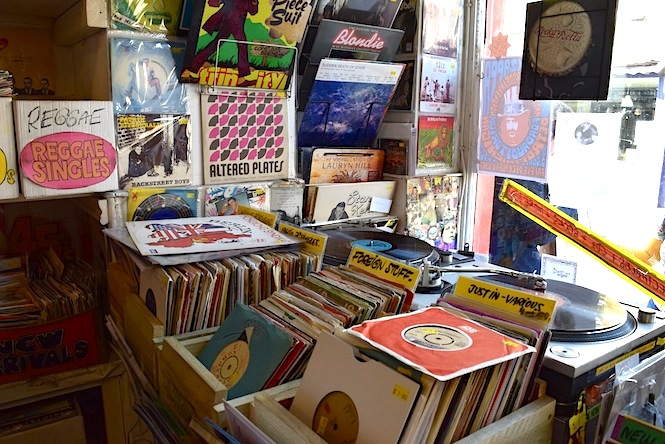 ---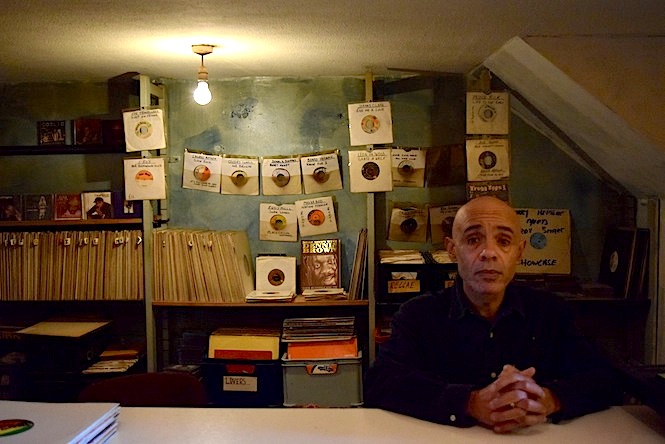 Name: Zen Records
Location: Seven Sisters
Type: Neglected neighbourhood haunt with a bespoke touch
What's the story: After fifteen years behind the counter at Zen Records, Robert has seen an awful lot. While there might not be crates and crates to dig through, the studied collection of rare groove, funk, soul and reggae is full of choice pieces of wax, kept pristine by the simple fact that very few people come by. Open and friendly, it's the kind of place you could easily spend an hour browsing and chatting to Rob, who'll whack anything you're after on the turntable in the shop. Ask him and he'll pick you out a few gems too.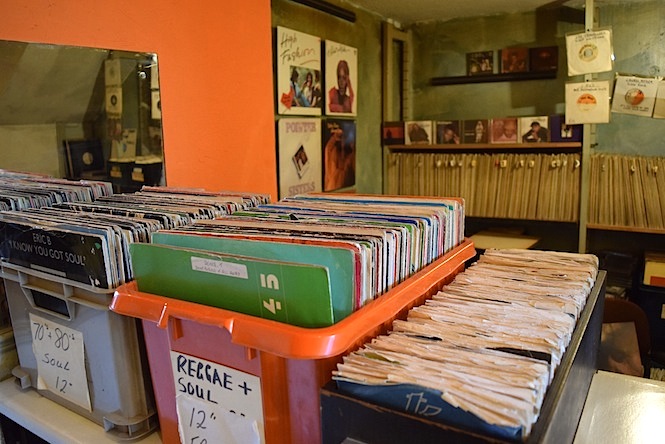 Top finds: We took home the Players Association's We Got The Groove which Rob had on and a killer collection of Larry Levan Gwen Guthrie remixes, featuring Sly, Robbie and a good chunk of the Compass Point cast. We also found 4AD's Mystery of Bulgarian Voices in the jazz bin for a fiver, but as a man for anything with a groove, Rob wasn't that impressed!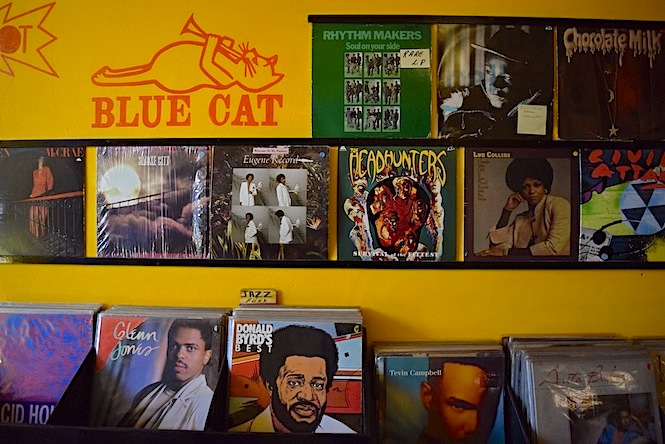 ---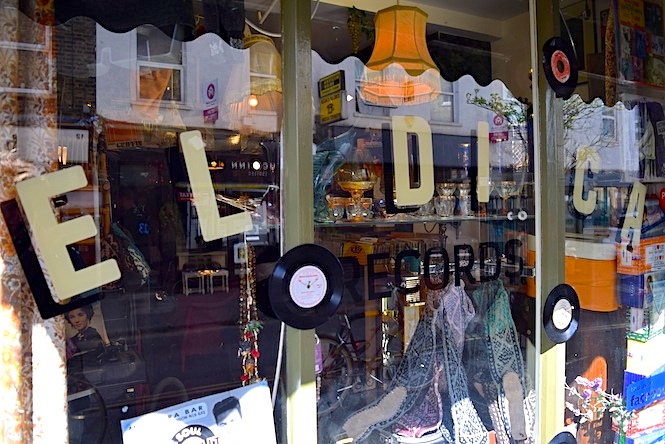 Name: Eldica
Location: Dalston
Type: Second-hand treasure trove
What's the story: You won't find out much about Eldica online, and that's the way Andy likes it. Another incredibly cosy den packed with crates and crates of second hand goodies, alongside books, antiques, and mechanical drummer monkeys, Eldica is the connoisseur's favourite and private go-to for local DJs, diggers and dealers.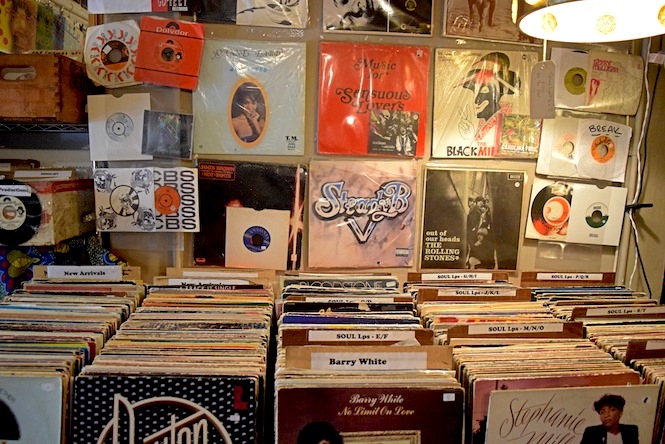 Jazz, funk, soul, disco and reggae are the order of the day, with particularly strong latin and fusion sections, but with Andy on hand to offer advice, you could come away with any number of things you've never heard of.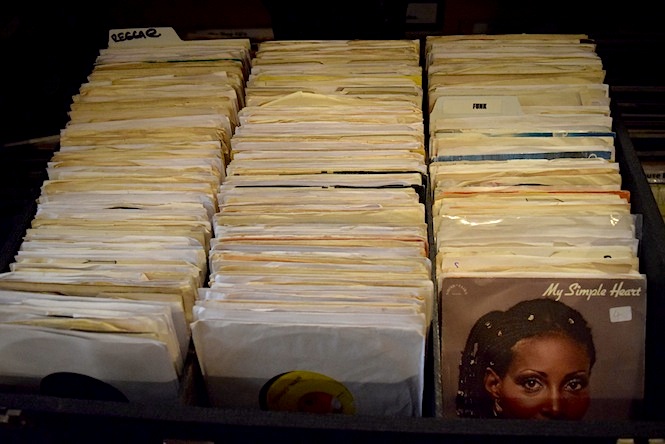 Top finds: Another diverse haul and an opportunity to grab a few missing items from our collection – William DeVaughn's seminal 'Be Thankful For What You've Got' on 12″, an original Melvin Van Peebles LP and Joe Farrell's fusion classic Moon Germs, featuring Herbie Hancock, Stanley Clarke and Jack DeJohnette.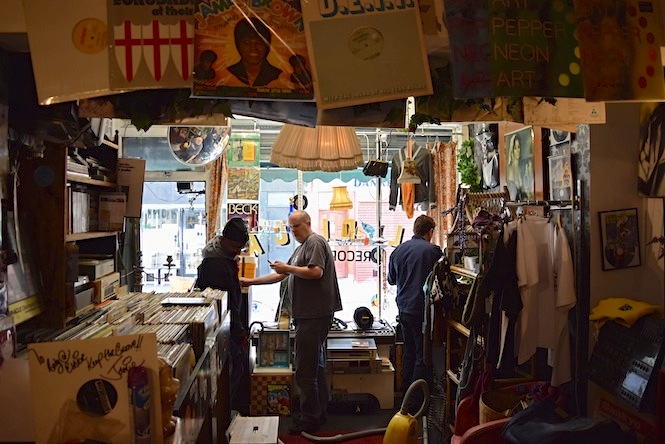 ---
Name: The Book & Record Bar
Location: West Norwood
Type: Rare psych nirvana
What's the story: For reasons not immediately forthcoming, West Norwood has been home to musicians of all stripes for some time now. Opened in 2013, The Book & Record Bar serves that community with coffee, beer and more importantly, vinyl, with a large selection particularly worth digging through for fans of UK psych, jazz and folk. Don't expect too much dust here though, the selection has been largely curated and plastic sleeves keep the records in pristine condition.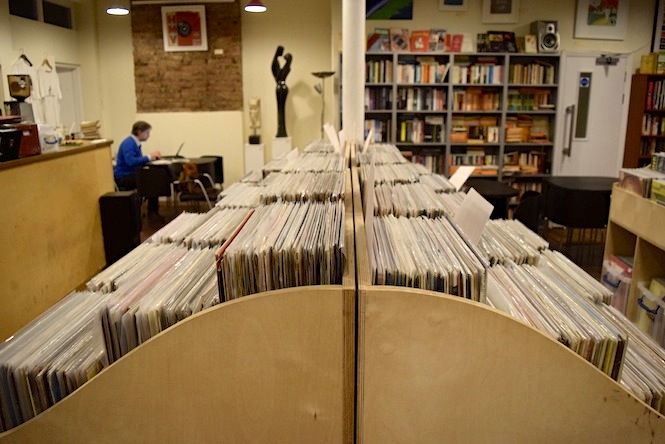 Top finds: Also the kind of place to stock up on classics from across genres like Otis Redding Sings Soul, The Incredible Jimmy Smith and Walter Carlos' Well-Tempered Synthesizer.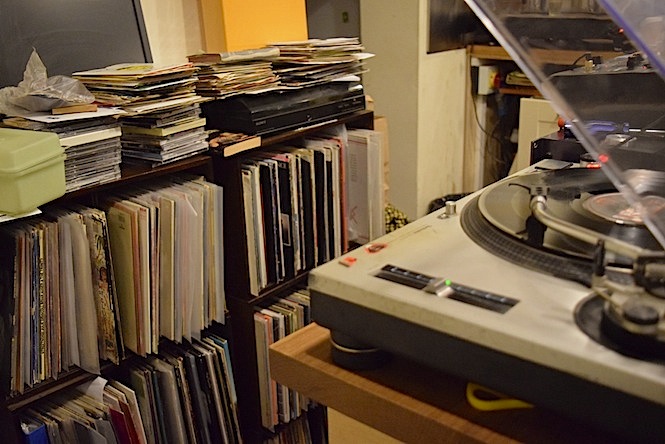 ---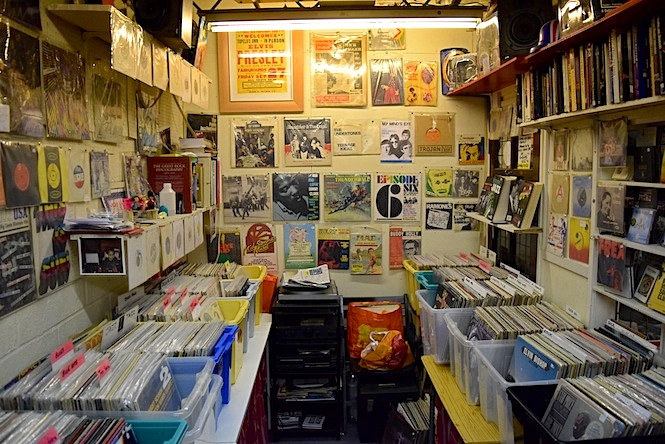 Name: Wood Street Market
Location: Walthamstow
Type: Old-school covered market for the dedicated digger
What's the story: Wood Street Market might be the hidden gem for truly dedicated diggers. In the deepest depths of London's east end proper, the narrow alleys of this old antiques market are lined with craft shops, knick knacks and some of the most unique record stores in the city. Never mind the 78s cave as you enter (it's not been open on either of our visits), head first to Nobby Lawton's Olde Footy Shop, for antique football merch and copious vinyl under West Ham flags and Only Fools and Horses memorabilia.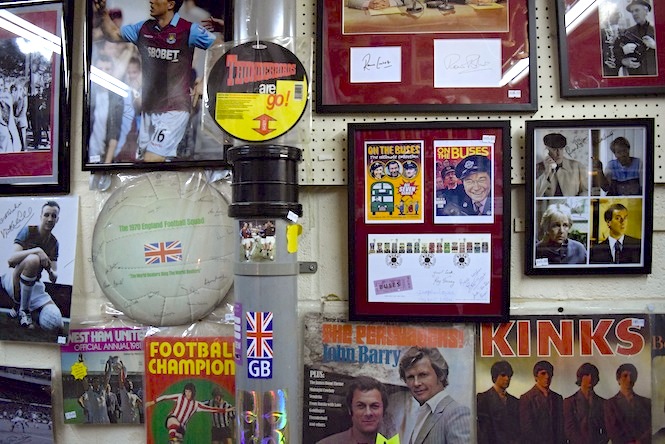 A little further down the alley is Mike's Record Shop, with two tiny retail units stacked to bursting with dirt cheap second hand records. You might have to spend a bit of time wading through Al Jarreau, Shalamar and Now! compilations but you're bound to be rewarded. Record dealer and BBE affiliate Jake Holloway used to have a shop opposite before helping to set up Hoxton's Love Vinyl, as if Wood Street needed any more rep.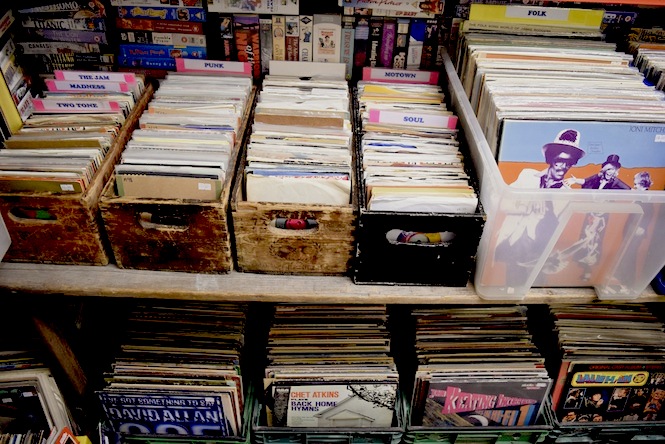 Top finds: We picked up Hugh Masekela's The Boy' Doin' It from Nobby's for a bargain just as Many Clouds won the Grand National. Silver linings all round.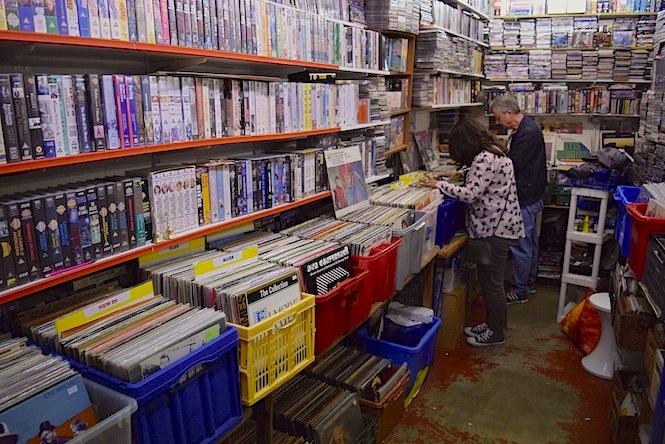 ---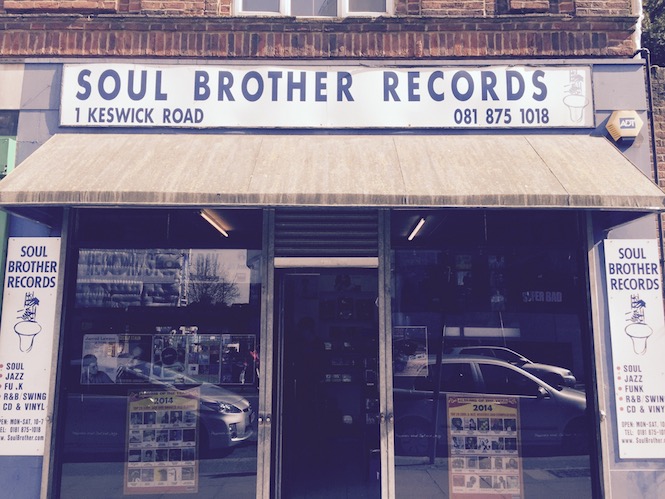 Name: Soul Brother Records
Location: East Putney
Type: Soul, jazz, funk mecca
What's the story: The Pragnell brothers became the Soul Brothers in 1991, selling second hand soul and jazz at record fairs and via monthly mail order lists before eventually laying down bricks and mortar. Based in leafy Putney, Soul Brother works to support independent artists (Jarrod Lawson was doing an in-store signing when we arrived) and to provide a unique, high quality shopping experience.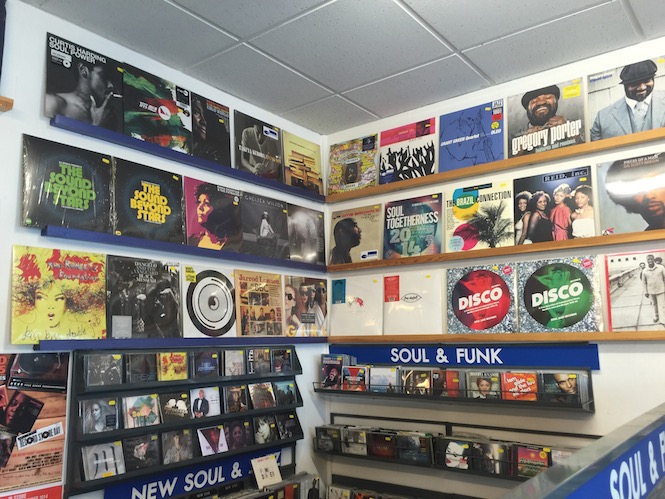 In the front you'll be greeted by impeccable customer service, expert knowledge, and racks of well-curated CDs, but it's the seemingly never ending supply of vinyl summoned from the back that'll send you doolalay. We strongly recommend making the pilgrimage south-west to this secret spot for an enlightening experience.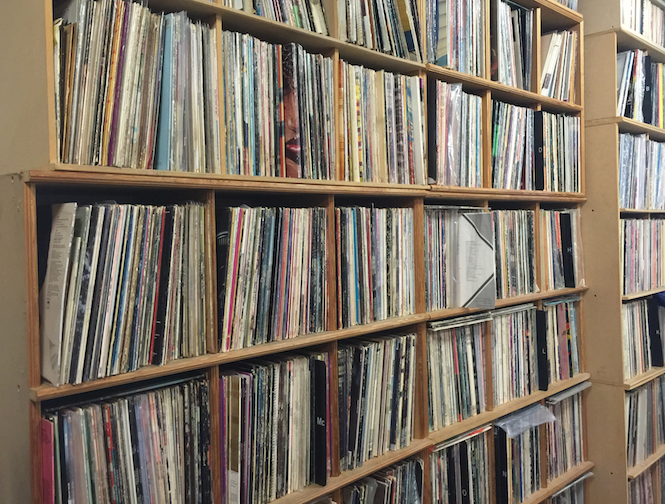 Top finds: We took this as an opportunity to locate a couple of highly sought-after records, pulling out original copies of Art Ensemble Of Chicago's Les Stances A Sophie and Greg Henderson's Dreamin'. We also snagged some top drawer disco – D.C. LaRue's Cathedrals, Hi-Tension's self-titled stomper, and Patrice Rushen's essential 1979 album Pizzazz.
---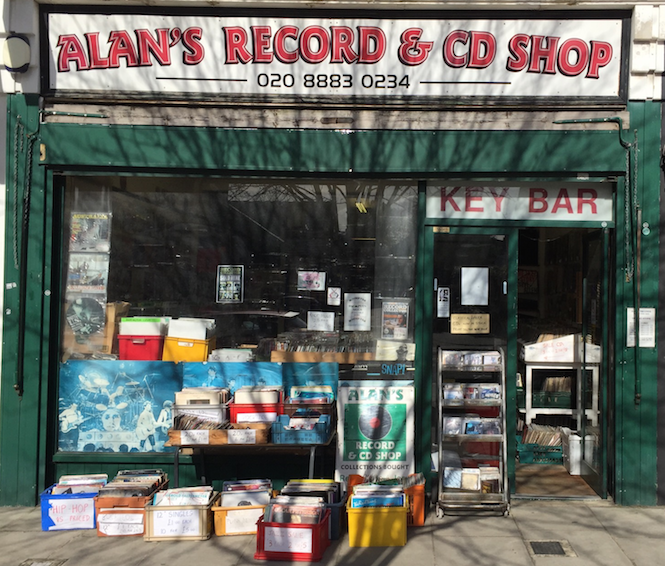 Name: Alan's Records
Location: East Finchley
Type: Well-catalogued digging delight
What's the story: Nestled in between East Finchley underground and the North Circular is the unassuming Alan's Records. Bargain bins are on meet-and-greet duty outside, giving way to thousands of second hand records that decorate the walls, floors and nooks inside.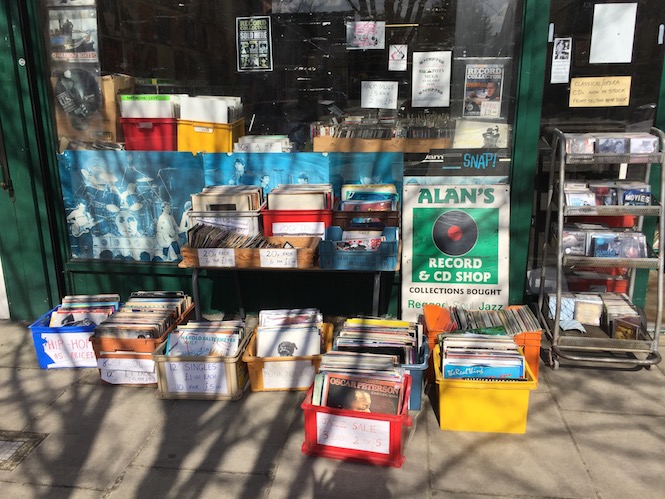 A top selection of punk, soul, reggae, jazz, African, techno and everything in between awaits wolfish diggers and ravenous DJs but casual customers will also feel welcome thanks to well-catalogued crates, ample listening stations and a key cutting service in the back.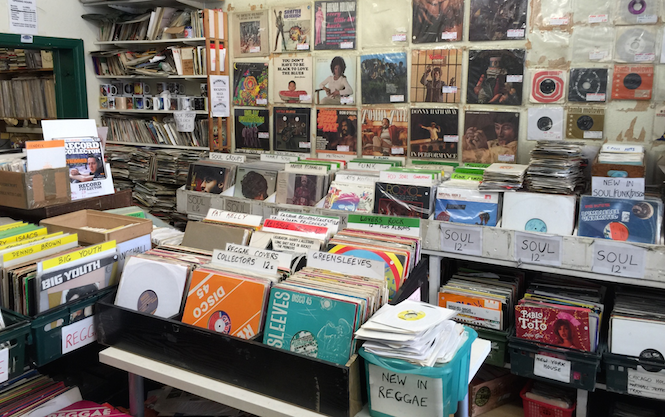 Top finds: When we emerged from Alan's the sun was setting and we had the consequences of an impressive shopping spree weighing us down – a King Tubby, Lee Scratch Perry (The Upsetters) collaboration, Steely Dan's Gaucho, Wayne Shorter's stunning vision Juju, a sprinkling of bossa nova, an untitled Chez & Trent 12"  and a practically a crate of dusty hip-hop singles.
---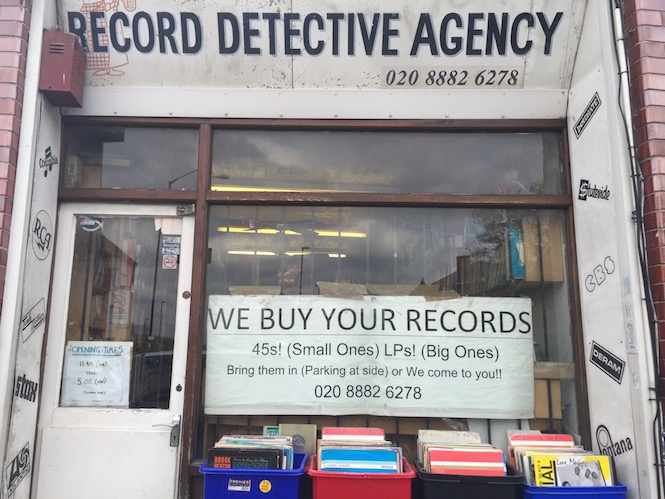 Name: Record Detective Agency
Location: Palmers Green
Type: A truly hidden gem
What's the story: Beyond a Google Maps flag and the odd digging article, this store has basically zero online presence. Accessing the store in person is no easy feat either. You'll need to venture into the deepest depths of North London until you reach Palmers Green. Take Green Lanes northbound and watch the shops melt away to your right and left. Keep going. Slipped around a corner, hardly detectable, is the Record Detective Agency.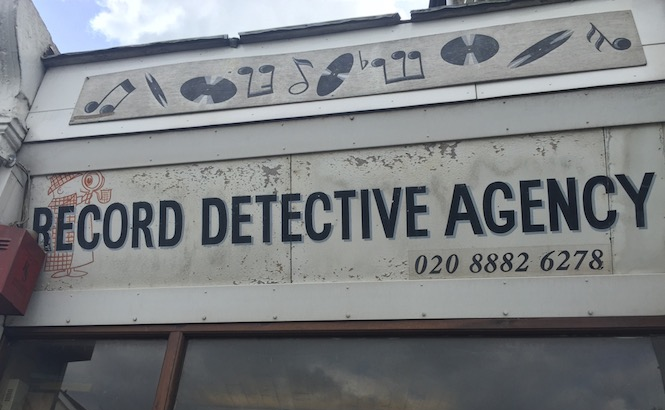 Derek sits behind a table in a tiny room, crammed floor to ceiling with records. Servicing in-the-know dealers and diggers as a sort-of private collection, Derek's 25 year strong reputation for top records at top prices has kept the business ticking over despite its evasive personality. There's a vague system – 78s on the left, jazz all along the right, some folk here, new arrivals there, "Unsorted" above your head – but mostly there's the sort-of hoarders chaos and dusty charm that will excite and reward the adventurous amongst you.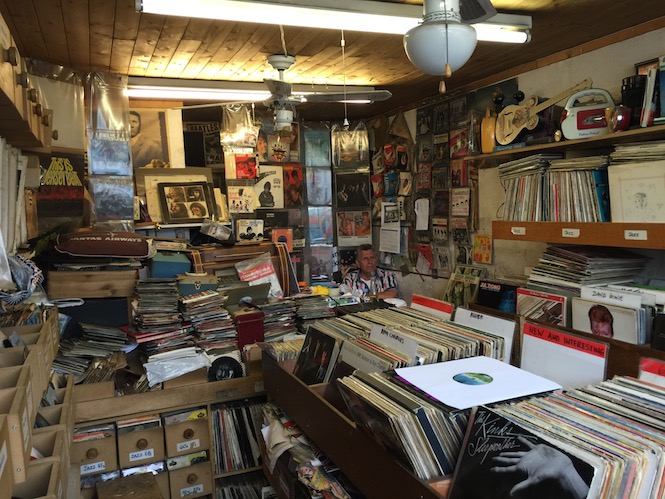 Top finds: We picked up some absolute winners here for bargain prices: Booker T. & The M.G.s' Green Onions on Stax, free jazz ensemble the Ganelin Trio Live in East Germany, a rare Captain Beefheart and The Magic Band bootleg, and a nice copy of Bob Marley's Exodus.
---
Do you have a favourite under-the-radar record shop in London (or anywhere else for that matter)? Let us know in the comments below.