Published on
September 12, 2023
Category
Features
Permanent Rotation is a series in which producers, DJs, and musicians go deep on the albums that have inspired them.
One of New York's hottest exports, Dee Diggs is on the tip of going global, but she's always been mindful of her roots. Fresh from a support slot DJing for Beyoncé and the release of her debut single "Toss It", she reflects on the impact of Dream 2 Science's self-titled deep house knockout. 
When I speak to Dee Diggs via Zoom one sunny morning in early August, she's in Berlin, which she's using as a base for the next few weeks as she tours around Europe. The Brooklyn-based DJ has been enjoying a steady ascent over the past few years, but it feels like more people are aboard the Dee Diggs train than ever this summer, including none other than Beyoncé. A few weeks ago Diggs was tapped to open Beyoncé's show in Minneapolis, in what she describes as one of the craziest weeks of her life. 
Read more: Cinthie on Paul Johnson
"It was one of those moments where you're like, shit, I just got the text of a lifetime but is it real?" Diggs says. The honour wasn't without its hiccups–the first planned slot for Diggs, in Louisville, was cancelled due to bad weather, and Diggs, who had been heavily booked all summer, was completely exhausted at the time. "The most amazing opportunity never comes when you're well rested, you know?" she says.
But take two went off without a hitch and Diggs was added to an illustrious group of DJs chosen as flagbearers of the same kind of soulful, reverential house music that inspired Beyoncé's Renaissance album. Listening to her mixes, it's easy to understand why. Diggs specialises in sets that are dripping with feeling–often euphoric, frequently deep and always groovy, blended together in an inimitable style. She doesn't mix or cut so much as she treats tracks like plasticine, moulding them into one another, creating a fluid yet distinctive experience for dancers held in her thrall.
She's a master of creating moments–indelible statements of intent–such as the track that opened her set at the first Sublimate party she ever played, for their five year anniversary in 2018. Diggs might have been young, and a fresh face to many of the people attending, but she was unafraid to dial the energy right back and invite partygoers to join her on a new journey, kicking off with "How Do I Love Thee" by Dream 2 Science. "Battle cry is not exactly the right word," Diggs says, but it was a declarative moment that's stuck in her memory, and likely those of many who witnessed it. 
The track is from Dream 2 Science's 1990 self-titled EP, re-released to much fanfare by Rush Hour in 2012, and it's a release that Diggs describes as "timeless and beautiful". It's a record she never gets sick of and returns to often, even if it's just for meditative solo listening at home. 
She first discovered the EP while attending college in Boston and going down a YouTube rabbit hole, then eventually acquired it on vinyl. "It's a different feeling to be able to hold onto it and have it in a physical medium," she says. As an ardent Strictly Rhythm fan, especially in her early DJing days, the more cerebral, languid melodies of Dream 2 Science were a breath of fresh air to a younger Diggs. "It was a really exciting detour from that four-on-the-floor, party-focused house that I was entrenched in at that time," she says.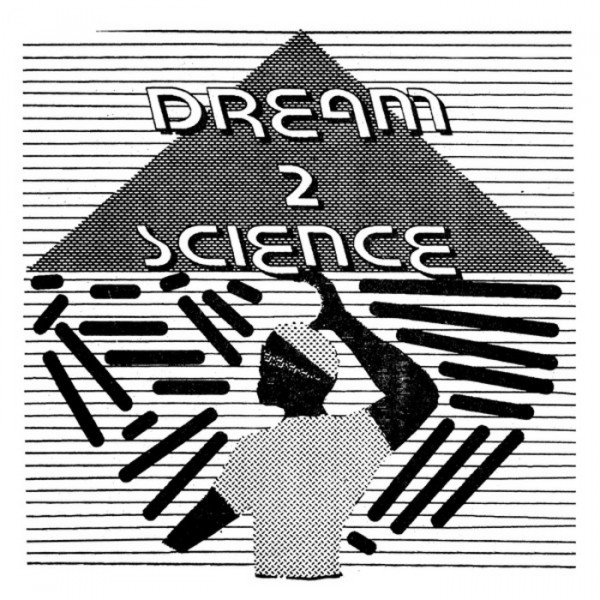 The vocals throughout the EP also captivated Diggs, especially their use of breath and gentle, rhythmic cadences. "It's very sensual, but I feel like isn't trying to be overly sexual or salacious," Diggs says. "It's a warm feeling–you feel like someone is actually whispering in your ear."
Diggs first started DJing in 2015, and while she's only started releasing her own music in the past year, she's been tooling around with production for as long as she's been mixing tracks. "I think it was the old soul part of me or maybe the collector in me, or someone who's just very culturally curious," says Diggs. "Even at a young age, I knew I could definitely master this technology."
She attended a pre-college recorded music program at NYU's Tisch School of the Arts on a full scholarship, where she was put in a recording studio and introduced to programs such as Logic. But she never bought into the idea that a DJ must also produce to establish a stronger musical identity–at least not before they're ready. "If you're not so eager to share, you get to actually have your own process with things," she says. "During quarantine I was relearning and learning a lot of things on my own, and that's when it became a more frequent practice with me."
"Toss It" is a striking release, starting out more song-like than club-ready. It's loaded with guitars, drums, and organ keys, and darts off in several different directions before returning to a more track-like structure, complete with a breathy diva house vocal and gentle breakdown. Similarly to Diggs' sound collage approach to sets and mixes, this feels custom-made, with each element given space to breathe and shine. Diggs was right to wait–she's now at peak confidence and reaching exciting new highs in her career. She's already well established as one of New York's finest house DJs, but it feels like the Diggs universe is set to expand much further afield. 
Words by Annabel Ross
Dee Diggs' single "Toss It" is out now via Toucan Sounds.
Photo credit: Joe Curtin