Published on
September 20, 2015
Category
Features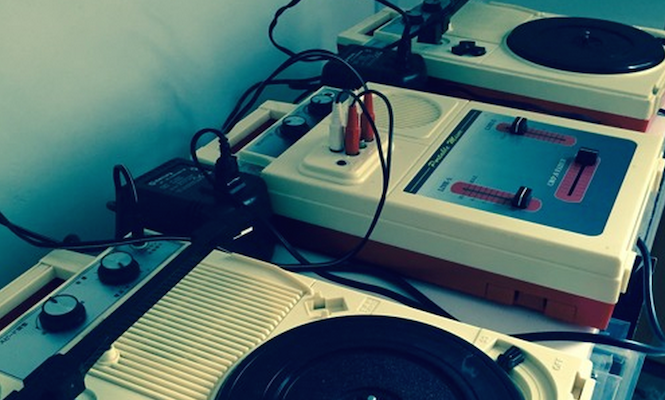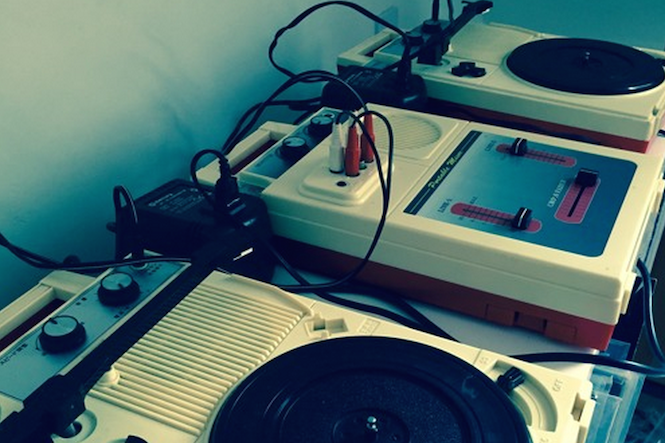 Continuing our new monthly roundup of the best mixes, radio shows and live sets.
Uncovering records through mixes might just be the next best thing to rummaging around in a record shop. So, each month we'll be trawling through the wild world of online mixes to save you the trouble.
To be eligible for our top five, candidates must be vinyl-only or vinyl-centric in format. And failing that we'll only consider it, if it slakes our crate digging urges.
We've got a really varied selection this week, with soundtrack aficionados Death Waltz dropping close to 90 minutes of library music in the last few days. Another late addition is girl-pop connoisseur Sheila B, who dives back into her collection for the latest Discogs mix, while Kyle Hall shares his softer side with a stunning all-vinyl ambient mix at New York's MoMA PS1 gallery. Taking the tempo back up, Gilles Peterson finally shares two hours of DnB education recorded solely off wax in 2010, while Manchester's Ruf Dug drops an hour of eclectic heat at Dalston sweatbox the Alibi to soundtrack your weekend.
---
Ruf Dug
Live at the Alibi
Back from Guadeloupe, recorded on Kingsland Road and broadcast straight out of Peckham's online radio station Balamii, Ruf Dug's hour at the Alibi is typical of the eclectic, intuitive romps we've come to expect from Manchester's venerated digger, DJ and producer. It may settle on a cosmic house tip, but as ever with Ruf Dug, it's all about the journey. Short and sweet, this is an hour to start your weekend with.
---
Gilles Peterson
Drum & Bass special
Recorded in 2010, Gilles Peterson has put two parts of his epic Drum & Bass special up on Soundcloud this month and boy are we glad he did. An all-vinyl education charting the evolution of the genre through the '90s and '00s. Sourced from the Brownswood basement there are even a bunch of acetates thrown in. Listen to part one above and part two here.
---
Kyle Hall
FACT x MoMA PS1 Warm Up Mix 7
Recorded for our friends at FACT as part of their collaboration with New York gallery MoMA PS1, Kyle Hall turns in a gorgeous forty-minute ambient mix with ne'er a kick drum in sight. Both calm and creepingly unsettling, it's seamless, transcendental stuff from the young Detroit producer, who's cut the whole thing from wax to boot.
---
Death Waltz
Mix 16th September
Death Waltz has only been around since 2012, but it's swiftly become one of the world's top sources for soundtracks. The only soundtrack you need right now though is this all vinyl affair mixed down through two plastic GP-3 portable turntables and GMX mixer.
---
Discogs Mix 39- Sheila B by Discogs on Mixcloud
Sheila-B
Discogs Mix 39
Vinyl junkie Sheila Burgel drills down an hour of incredible rare girl-pop 45s for the latest Discogs mix. From Japanese rarities to feisty French funk, it's a dreamy selection. When you're done with this one, head here to check out Sheila's VF mix.