Published on
March 11, 2016
Category
Features
Dave Okumu revisits the music of Gil Scott-Heron, the radical poet with an ear for a groove and a heart for humanity.
Speaking about his first meaningful experience of Gil Scott-Heron's legendary album Pieces of a Man, Okumu remembers how the record led him to explore the music of Bernard Purdie, the self-proclaimed "world's most recorded drummer", who despite his prolificacy remains far from a household name. For Okumu every player on every record has a story, a personal journey that has led them to contribute to a piece of work that might well be remembered as someone else's opus.
It's a sentiment that could resonate with Okumu's own influence. A guitarist, singer, founding member of The Invisible and, perhaps most importantly, a record producer who has become a formative voice in contemporary music while, in part at least, ceding the limelight to the artists whose sound he has helped define.
More sensitive than most to the creative scaffolding that shapes the music, Okumu's relationship with Gil Scott-Heron is as much an intuitive as an intellectual one. Although outspoken as a lyricist, it was Gil's floor-filling grooves that first caught his ear in clubs like Bar Rhumba in the mid-'90s, where 'The Bottle' was a Sunday afternoon anthem.
We met up with Dave Okumu to ruminate on the nature of inspiration and influence, the visceral origins of rhythm and whether or not Kendrick Lamar would be here without Gil Scott-Heron.
---
Interview: Anton Spice / Photography: Michael Wilkin
---
What was your first encounter with Gil Scott-Heron's music?
I can't pinpoint exactly when, and I think it's because I heard it in clubs as a teenager in London in the '90s. I think he was there in the mix of all this soul and funk and hip hop that I would go and dance to. I think that's where I first started to hear stuff like 'The Bottle'. The moment where where I feel like I really formed a personal connection was seeing him perform live. I was just really struck by this wiry figure with so much presence and wit and passion.
It's interesting you say you first heard the music in clubs. Despite being such a renowned poet and lyricist, he also wrote music you can dance to.
For me that stuff relates to what I see as a connection to a kind of African musical tradition and the importance of rhythm. I'm one of the proponents of the idea that rhythm is the foundation of everything, we all have an innate sense of rhythm that is integral to how we walk and how we breathe and how we speak, and I think that is something that is so present in African traditions. I see him as existing somewhere along the line of oral tradition and rhythmic tradition and that connects to the music that he was obviously interested in; jazz, which was a form of dance music in some ways, and blues and funk and soul.
I feel that rhythm is almost where my sense of the conviction in the music starts from. When I feel connected to the rhythm it's really easy to go on the journey with the rest of it. When I try and think back about hearing his music in the first instance I wonder if I was really that conscious of the lyrics. I feel like that's a relationship that's grown over time. I think I probably connected first with the feel of the music and then found the lyrics.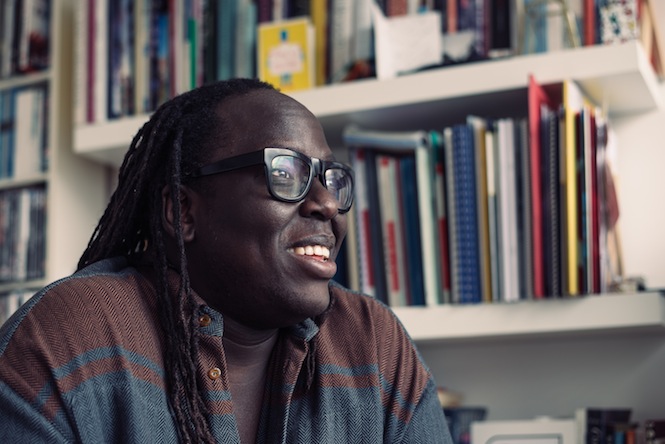 He's often associated with radical poets like Watts Prophets and Last Poets who were perhaps more explicit and outspoken than Gil. There is also a sense that their music was more a vehicle for the poem, whereas with Gil both were given equal prominence.
It is really interesting, sometimes that juxtaposition of words with a musical backdrop that's not that related can be very effective, but actually for me, I would always connect with something more integrated or where it feels like the music is part of the story-telling going on.
So you saw him live and then headed out to buy his records. Where did you land first?
The songs that I knew were 'Revolution [Will Not Be Televised]' and 'The Bottle' – the hits basically! I remember going to Soul Jazz and seeing that there were all these different versions and compilations and I guess the first record that I got to know was Pieces Of A Man, that was the first one where I had the full album experience.
It's sometimes hard to put your finger on how influential a certain artists is on what you do, but what were the aspects of what you discovered in Gil's work which spoke to you?
It can be difficult to pinpoint exactly what it is. I always come back to this thing, that slightly cheesily comes from that Charlie Kauffman film Adaptation, where Nicolas Cage plays twins and one of them is a genius writer with writer's block and the other one is an aspiring screen-writer and he's enrolled in a shit course, and there's a key scene where the less successful and less tortured of the two is saying to the other that basically that you are what you love, that's the point. And I was always so moved by that because I spend a lot of time thinking about a connection to inspiration because I see that as my job, or that my responsibility is to basically remain inspired.
So when I think about people who've inspired me, and even if I can't pinpoint exactly what it is, I suppose I still feel a sense of ownership by virtue of the fact that I've loved something and I'm aware that that's going to have an impact which is going to somehow pass through me in a way.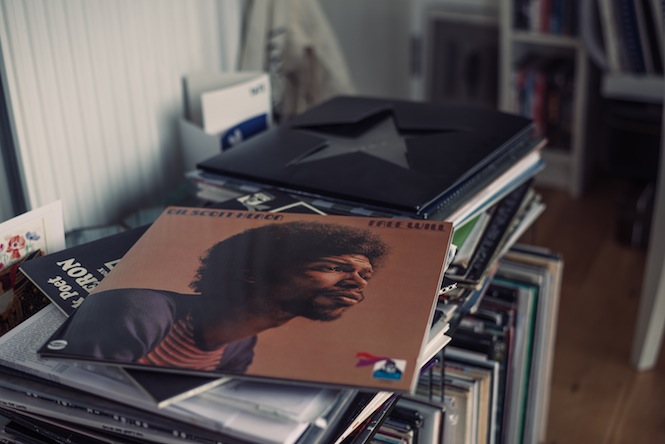 When I think about it retrospectively I guess there was something very liberating about seeing these languages coalesce in Gil's music. That fact of how raw it was through the words and the delivery and the imperfection of the way he sang. And how that was combined with this incredible musical craft as well. It was so soulful and by that I mean, it didn't alienate, and the music didn't feel intellectualised. It had a directness. I love the fact that I could tell these musicians were serious jazz musicians with real class but there was something rock and roll and punk about it as well. And I always respond to music like that: music that feels complex in its DNA but is so complete and self-accepting and clear.
He was very adept at combining political, satirical, worldly themes and delivering them with great personality.
There's a really great balance there because there is a great intensity to a lot of his work. I remember the first time I heard this one [Small Talk at 125th & Lennox], I found it pretty intense. Maybe it's the stripped back nature of it and it how moves quite swiftly from one subject to another and I don't think I'd ever really heard a record like that before. I remember feeling I'd been punched in the gut a little bit, but then I came back to it later and engaged with it on different levels and found some of the humour in it more.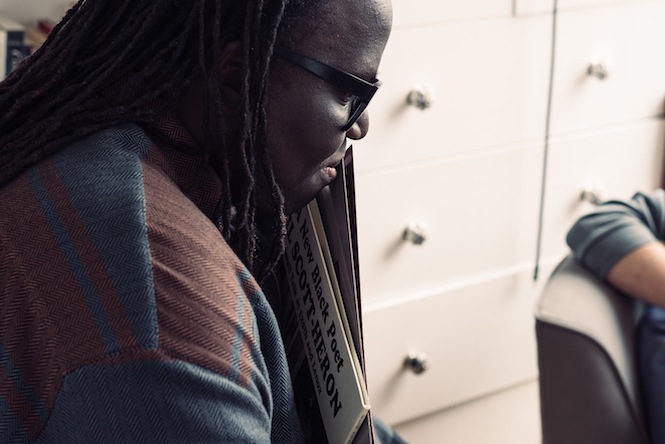 I do feel he really understood that thing that all great pop artists understand, the idea that the universal can come through the personal. I think all artists and writers have these issues of whether they're focussing on the personal and whether that's self-indulgent but he obviously so clearly understood the idea that we're all connected. And one of the things that really strikes me about him is how empathetic he is. There's such a profound empathy there and in expressing that there's something courageous about it too.
The variety of artists assembled for the show at Convergence [in 2016] is a testament to how universal his appeal has been. What form will the show take?
The goal is to create something with depth and variety and it feels like to me the best way to demonstrate the extent of his connection to so many different things and people is to encourage as much individual expression as possible. And part of the challenge is you don't want it to sound like a talent show and you don't want it to feel like a trite homage. I think the only way you can give it depth is to make it personal. And what was exiting to me as a creative challenge was trying to go some way to showing how relevant that work is today and hopefully introducing that music to a new audience through these artists.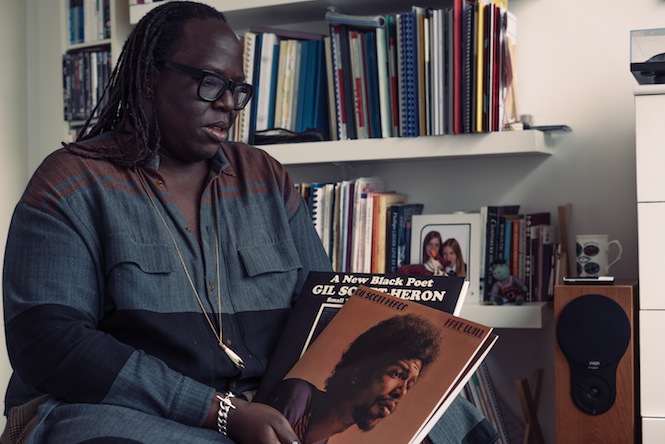 He's often cited as the "godfather of hip hop", but he probably didn't think about it like that did he?
It is a broad thing to slap on him with "proto-rap" and all that stuff, but I think it is a legitimate statement to an extent. I definitely see him as part of the DNA of a strain of hip hop that I love and it's hard to imagine certain artists having come into existence without his work. I remember around that before I discovered his music I was really into hip hop, so it's that thing that often happens where you make connections in reverse.
And also the thing I've been thinking about more recently is in relation to Kendrick Lamar's record [To Pimp A Butterfly]. I'd love to know whether he listened to Gil Scott-Heron records. He may not have done but that to me doesn't negate the fact that his music might have had an influence on that record, in an indirect way or not. In the way that music is put together and the musical DNA of it but also this increasing sense of Kendrick having mission in what he's saying, doing that through the personal and shedding light on what he sees going on in the world today.
Did you have to reacquaint yourself with his music for this project? Or are do you know the catalogue inside-out?
The idea really ignited my imagination and it felt like that perfect balance between something that I had a personal connection to and something that would also take me out of my comfort zone. I feel enough of a connection for this to be a legitimate journey to go on. And then I was like 'Oh my God, how are we going to choose?' There's so much stuff here. And then you start thinking about who's going to be brave enough to take this on, because I think it takes real bravery to stand up as an artist and interpret an icon's music.
The first thing I had to do was to create some space to disconnect and not worry about anything and immerse myself in his music. Obscurely I spent some time with my girlfriend in an Italian hunting lodge and cut myself off, locked away in a Gil Scott-Heron Italian cave, just listening and listening and watching things and reading and researching and trying to allow that to take me on a journey and see where things would lead.
I very quickly gave up the idea of becoming acquainted with the entire catalogue and I'm quite glad the show is called 'Pieces of a Man'! You can only hope to shed light on certain areas and hopefully that can become part of a conversation that continues beyond this gig.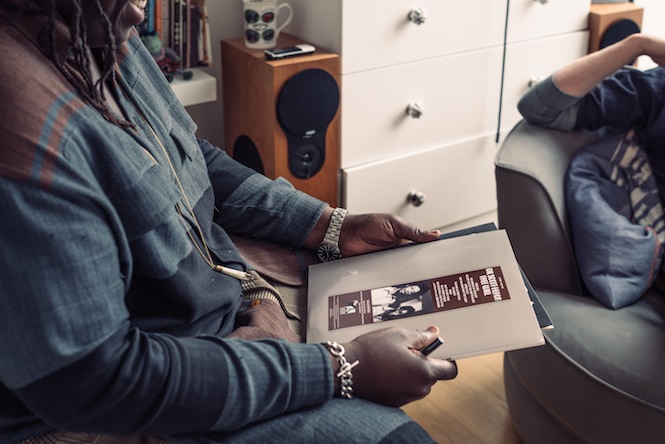 You've got Free Will with you here too. What do you like about that record?
This is another one that intrigued me early on, especially in the way it was laid out. The emphasis on the spoken word stuff and then the musical backdrop comes in on the other half of the record. It's an effective way of presenting the art.
Is it possible to put your finger on favourites from the catalogue?
Like a lot of people I'm really bad with favourites because they change all the time. Through this process I'm discovering new favourites and one that I didn't actually know was called 'Angola Louisiana' and it's absolutely amazing. It's one of Sam Shepherd's favourites. It's like this diamond in the rough that just poked its head out. It just feels so modern, the way the music is framed, I see that connection with hip hop as well with 'The Revolution Will Not Be Televised' being just this heavy beat and bass line and the words. It's that thing which everyone's still chasing now as a production value.