Published on
August 2, 2016
Category
Features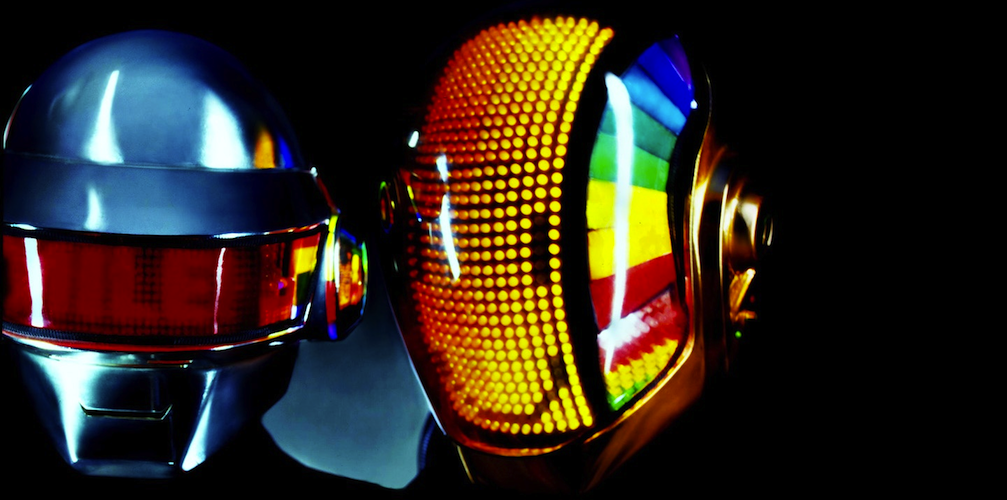 Rediscover Daft Punk's timeless second LP, fifteen years after it was released.
---
Words: Sam Willett
---
Daft Punk's robotic identity may be imaginary in the eyes of their fans, but for Thomas Bangalter and Guy-Manuel de Homem-Christo, it's what allows them to stay human. The futuristic helmets that allow them to create an imaginary post-disco universe also protect the duo from the real world. Once your face is revealed, how can it be forgotten?
As artists Daft Punk have played both sides of the field. While their debut album Homework challenged the limits of Chicago house and was very much linked their roots in French dance music, Discovery borrowed from disco and synth-pop to create a playful electronic sound that remains untouchable fifteen years on.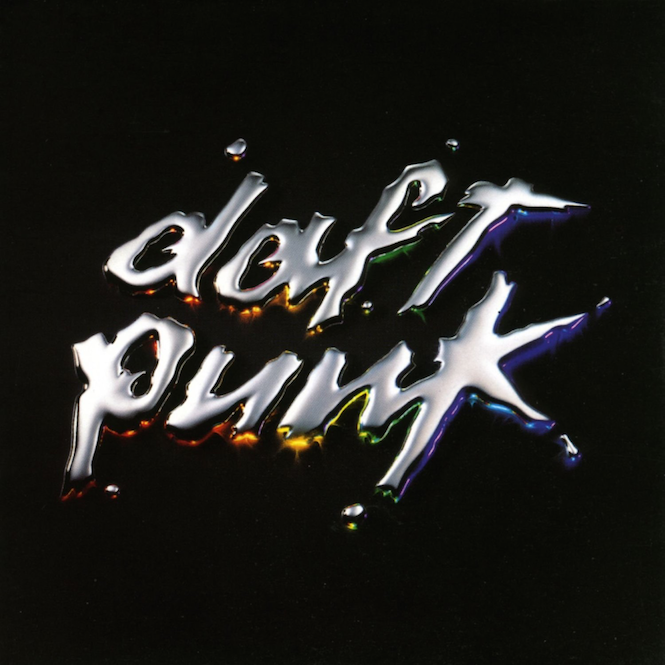 Discovery is Daft Punk's magnum opus because it's easy to catch on to but difficult to comprehend. While many of its songs sample sugary pop hits from the '70s and '80s, the duo always denied extensive borrowing. Instead they recorded much of the album themselves, bending their instruments to mimic the lush disco orchestrations of previous decades. Fiction and reality woven into the fabric of the album. 
It's a tension perfectly captured in Interstella 5555, the sci-fi animation conceived by Daft Punk and their childhood idol, Japanese anime artist Leiji Matsumoto. Its storyline was imagined during the album's production and used to reveal the band's new Millennium Bug-robotic identity, where the album served both as soundtrack to the film and the film as visualization of the album. Excerpts from the film were subsequently used as music videos to promote its singles. 
Following the kidnapping of a fictional rock band from their alien planet, Matsumoto's animations make you reconsider the emotional undertones of each track. Where 'Aerodynamic' might feel like party song at first listen, the film details stark tragedy when it plays over the band being gassed and taken by the villain. 'Voyager' assumes the same nocturnal serenity as 'Nightvision' but takes a more complicated incarnation as the band prepares a funeral for the alien that saves them and wish him farewell as he soars to the afterlife.
It's an album that challenges your preconceptions at every moment. One of Discovery's most impressive samples utilizes the wonky funk riff from Edwin Birdsong's 'Cola Bottle Baby' on 'Harder, Better, Faster, Stronger'. Played backwards and twisted it makes the song's intro sound like it's rotating on its own axis. Elsewhere they stretched five seconds from the intro of George Duke's 'I Love You More' to craft 'Digital Love' and rework Barry Manilow and The Imperials so comprehensively you'd be pushed to identify them without the liner notes.
Each song on Discovery is a playful, studied blend of fiction and reality, where samples are manipulated with live recordings to create an ever-changing, futuristic universe as compelling today as it was at the turn of the millennium.
---
Hear the whole of Daft Punk's Discovery played on vinyl through one of London's top audiophile sound systems at Classic Album Sundays this weekend. Click here for more info and here win tickets here.