Published on
August 6, 2015
Category
Features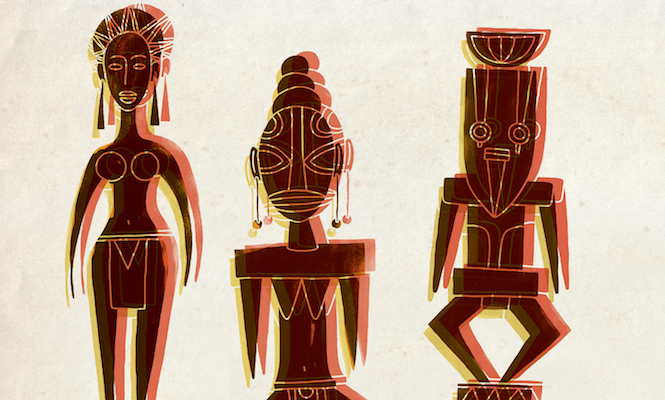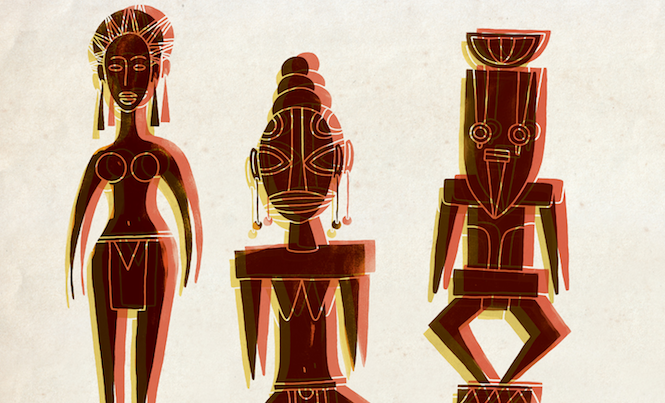 Much has been made of the musical cross-pollination between Brazil and North America. But what's often forgotten is the African-Brazilian connection, especially the impact of afrobeat. We asked Far Out Records to set this right via 10 essential tracks.
---
Words: Tom Tidnam & Marcelo Monteiro
---
While its most famous exports have been samba and bossa nova, the music of Brazil over the last century has always drawn from a broad smorgasbord of international sounds and styles. The aforementioned musical styles particularly flourished under the pro-West military dictatorship that ruled Brazil from the mid-'60s to mid-'80s, a period that was simultaneously a heyday for the country in terms of musical innovation.
Somewhat perversely, a sizeable amount of Brazilian music in this period took influence from and established a dialogue with the US, fusing traditional samba and bossa with funk, soul and fusion. Unsurprisingly, this music has garnered the most attention internationally, but what has been often overlooked is the influence of Africa and particularly afrobeat on Brazilian musicians, an influence which has been present for many years and has had something of a resurgence recently. Far Out Recording's new release Amplificador – Novissima Musica Brasileira: The Brazilian 10's Generation is a compilation of contemporary Brazilian bands, a great deal of whom are exemplary of the strong afrobeat current running through the music of Brazil at the moment. Bands like (to pick two of the most high-profile examples) Abayomy Afrobeat Orchestra and Bixiga 70 provide evidence that the new Brazilian afro-groove scene could challenge – at least nationally – hyped bands that were leading maybe the strongest afrobeat revival in music history from New York to London, Berlin to Sydney, in the form of groups like Budos Band, Daktaris, Antibalas, Shaolin Afronauts, Akoya and others.
Beyond Abayomy and Bixiga 70, in recent years Brazil has offered up African-influenced grooves from all over the country, from others in Rio (André Sampaio) and Sao Paolo (Metá Metá, Nomade Orchestra) to Minas Gerais (Iconili), Bahia (Ifa Afrobeat), Pernambuco (Abeokuta), Paraiba (Burro Morto) and Belem Do Para (Zebrabeat).
Together, these groups comprise a movement in Brazilian music towards re-connecting with the African roots of its music. Being home to the largest African diaspora in the world, it should come as no surprise to fans of Brazilian music and culture that there has always been a rich strain of afrobeat along with the more widely known samba and bossa nova sounds. The key elements of afrobeat-groove, percussion, rhythm-also form the soul of Brazilian music as we know it. It's difficult to hear a track like Orquestra Afro-Brasileira's 'Obaluayê' from 1957 and not hear the later sounds of Fela Kuti. The same sound can be heard years later, in Candeia's 1971 track 'Saudação a Toco Preto' (both appear in the list below).
Evidently, this African heritage has always been present in Brazilian music, and the recent afrobeat revival in Brazil has merely inaugurated a new path to Afro Brazilian grooves and their relation to each city's own cultural heritage. So, Bahia Aarobeat is different from Sao Paolo, from Rio, from Pernambuco and Pará. The 10 tracks below are examples of some important moments in the history of this cross-cultural relationship, from the iconic Orquestra Afro Brasileira (1957), the afro-samba Candeia 'Saudação a Toco Preto' (1972), to a selection of new albums, tracks and performances, including Bixiga 70's new 2015 album.
---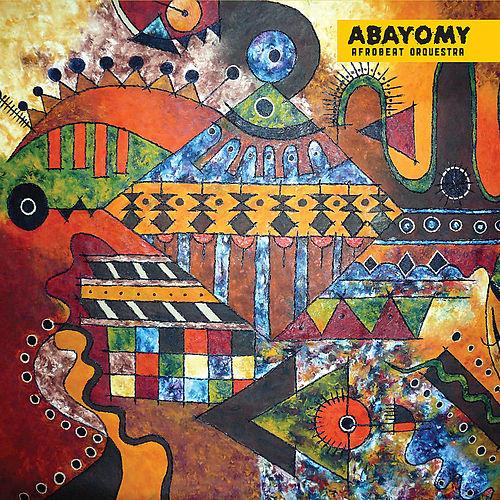 Abayomy Afrobeat Orquestra
'Obatalá' from Abayomy Afrobeat Orquestra
(Bolacha Discos, 2013)
In 2012, the legendary afrobeat drummer Tony Allen came to Rio for the first time, playing to a packed Circo Voador. Performing before him was the Rio-based big band Abayomy Afrobeat Orchestra, who later joined him onstage for a closing jam. Allen said of the group: 'Excellent, they play roots afrobeat like no one else do it today, not even in Nigeria'. That was the definitive Tony Allen stamp and proof if any were needed that the band's commitment and execution of the Afrobeat sound was the real deal.
---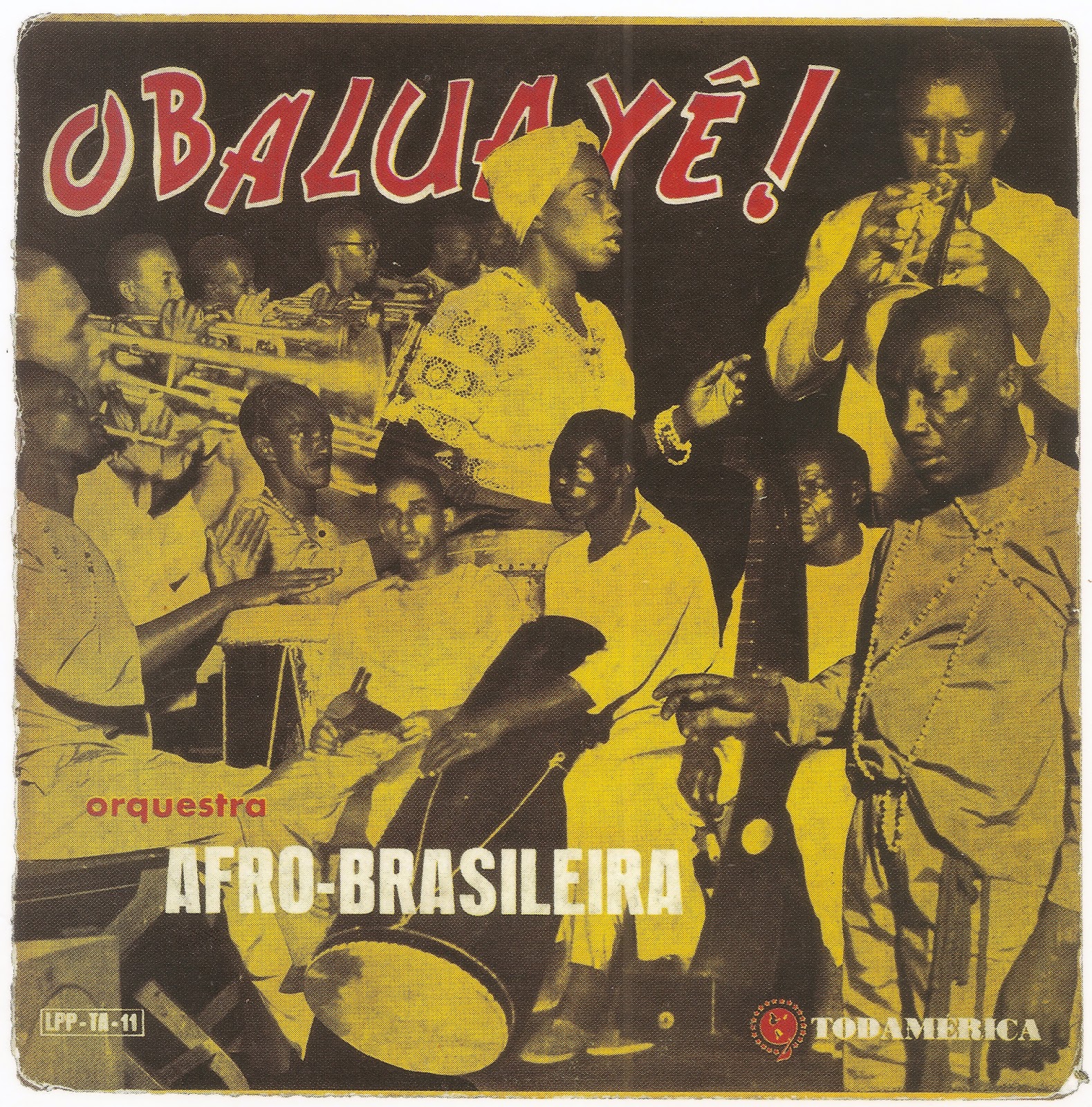 Orquerstra Afro Brasileira
'Obaluayê!' from LP
(Todamérica, 1957)
"Obaluaye" is the title track from Orquestra Afro-Brasileira's debut album, released on Todamerica Records, a Brazilian label that also put out music by the likes of Joao Gilberto. The record is comprised of compositions by composer and arranger Abigail Cecilio de Moura, born in Minas Geiras. Moura headed the group for almost thirty years, from its formation to his death in 1970, founding the group as a project through which to disseminate Brazilian black music culture, thus sparking the cross-cultural dialogue between Brazilian and African music that continues to this day. From all the way back in 1957, this album proves that Afrobeat's influence on Brazilian music is by no means a recent development, but is in fact an inherent aspect of the roots of samba and bossa. The Orquestra Afro-Brasileira would go on to release just one more record, a self-titled LP, in 1968.
---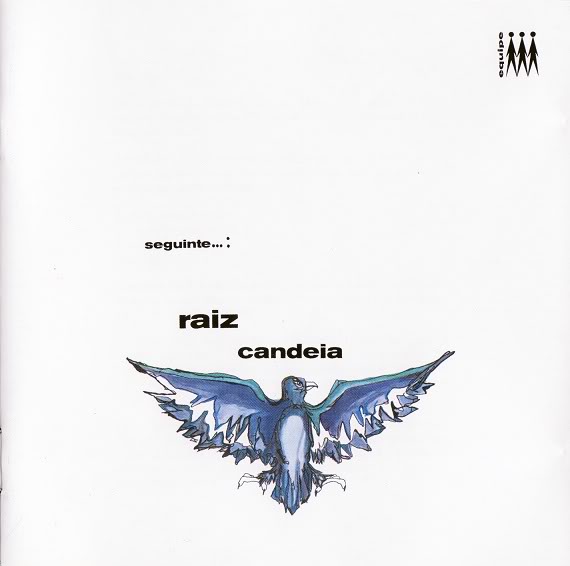 Candeia
'Saudação A Toco Preto' from Segunte…: Raiz
(Equipe, 1972)
Released in 1971, the same year Fela Kuti presented WhyBlack Man Dey Suffer, this track from Candeia's album Raiz is remarkable for its parallels with what was simultaneously happening in African music. The rest of the record is undeniably in keeping with the samba sound of the period, making this track stand out all the more.
---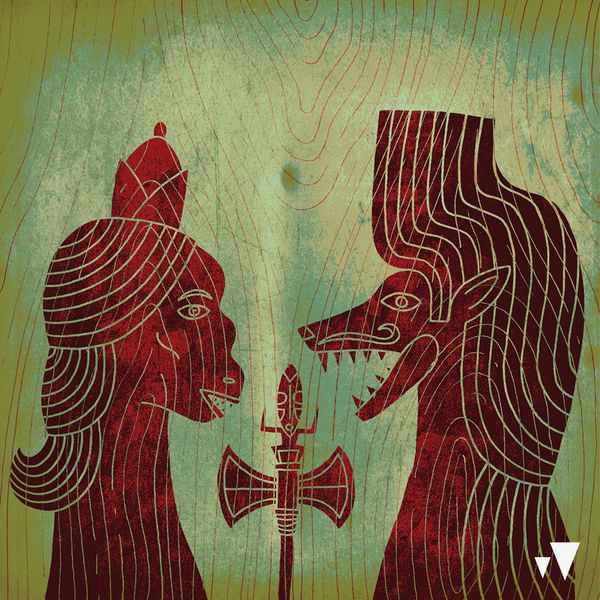 Bixiga 70
'Occupai' from Occupai
(Mais Um Discos, 2013)
Bixiga 70 are one of the most popular and high-profile groups of the current afrobeat revival in Brazil, and this is the title track from their sophomore album, Occupai, released in 2013. The band's name is a reference to the Central Sao Paolo neighbourhood of Bixiga from which they hail. The 70 in their name could be referring to one of two things, or possibly both simultaneously: in the heart of Bixiga lies the recording studio Traquitana, located at number 70 at Rua 13 de Maio; and then of course there's Fela Kuti's legendary backing band Africa '70.
---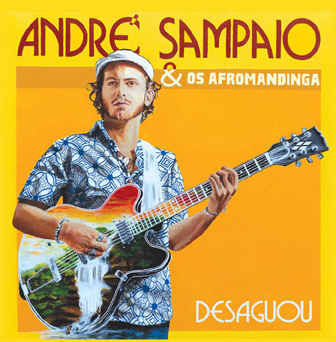 André Sampaio & Os AfroMandinga (Rio) feat. Hampate Gaye
'Ecos De Niafunke' from Desaguou
(Self-released)
'Ecos De Niafunke' comes from the album Desaguou, translating roughly as 'flowed', a collaborative album bringing together artists from Rio de Janeiro, Mali, Burkina Faso, Lisbon, Mozambique and Olinda. The video combines footage of the musicians recording in Rio with that of Sampaio's trip to Burkina Faso. Here is a very literal example of a dialogue and collaboration between cultures, one that allows the musical similarities between Brazil and Africa to come to the forefront. The 'Niafunke' of the song's title is an homage to the Malian village where the legendary African guitarist Ali Farka Toure was born, as well as being the title of an album he recorded in 1999. This helps draw an even deeper connection between Brazilian and African music, tracing the roots of influence back to pre-Afrobeat models like African blues and folk.
---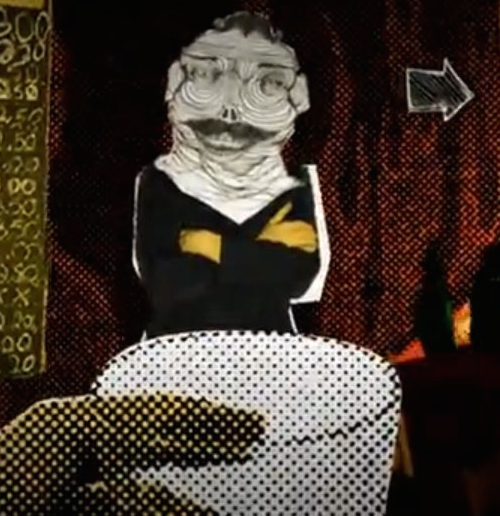 Burro Morto
'Navalha Cega'
(Mais Um Discos, 2010)
Hailing from Joao Pessoa, Paraiba, Burro Morto are one of a group of contemporary Brazilian acts featured on Far Out's new Amplificador compilation whose work contains a heavy afrobeat influence. Afrobeat is a particularly significant influence on their sound but not it's not the only one – there's also elements of psychedelic rock and jazz-funk, exemplary of the sonic melting pot of the contemporary Brazilian music scene.
---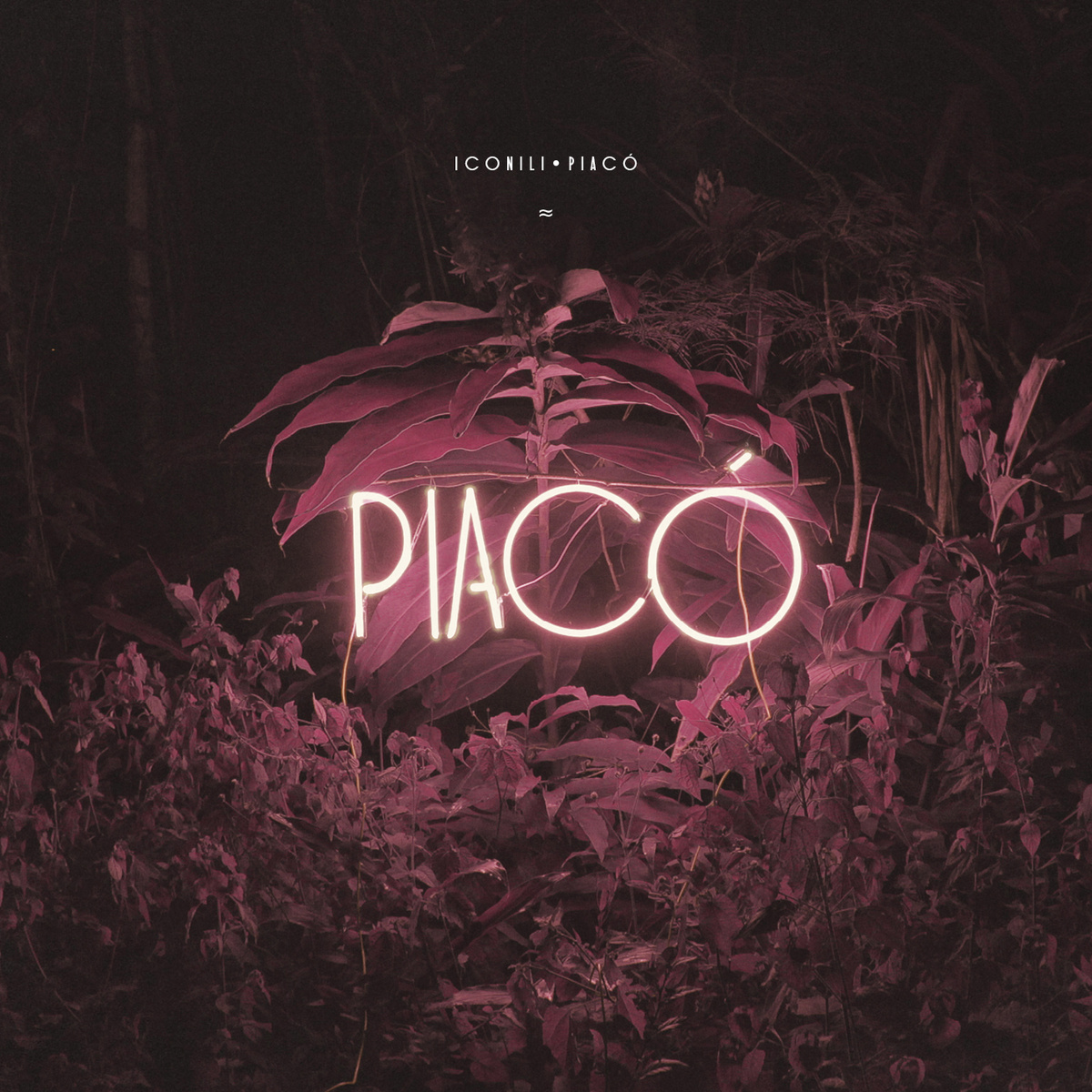 Iconili
'Nego Preto' from Piaco
(2015)
Listen / Buy
Formed in 2006, Iconili's 11 members hail from Belo Horizonte, the capital of Minas Gerais State in Brazil. While their sound is anchored most identifiably in afrobeat, their Brazilian roots are far from ignored, with flecks of jazz, funk, tropicalia and samba added to the mix to create a heady stew of tropical rhythmic fusion. This exhilarating interpretation of various rhythmic world music styles is in full force in this track and justifies Fela Kuti's Africa '70 guitarist Oghene Kologbo's decision to collaborate with the group, as ringing an endorsement as Tony Allen's high praise for the Abayomy Afrobeat Orchestra. The cases are in fact related, as Kologbo had still been playing with Allen at the time of the Rio concert that resulted in Abayomy and Allen playing together. Kologbo took such a shine to Rio that he stayed on for another six months, which yielded this collaboration between him and Iconili. Footage of Kologbo and Iconili recording together can be seen in this clip.
---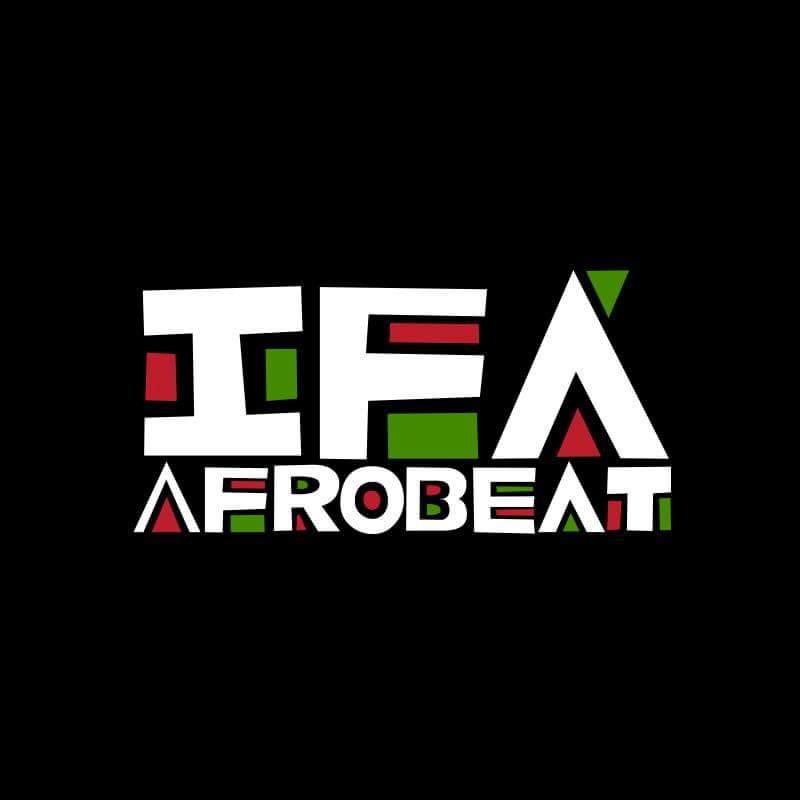 I.F.Á. Afrobeat (Bahia)
'Axé!'
The sound of I.F.A. Afrobeat is similar to groups like Burro Morto and Iconili in the eclecticism of the group's pool of influences, taking stops on the route between samba and afrobeat for reggae, dub and jazz-funk excursions.
---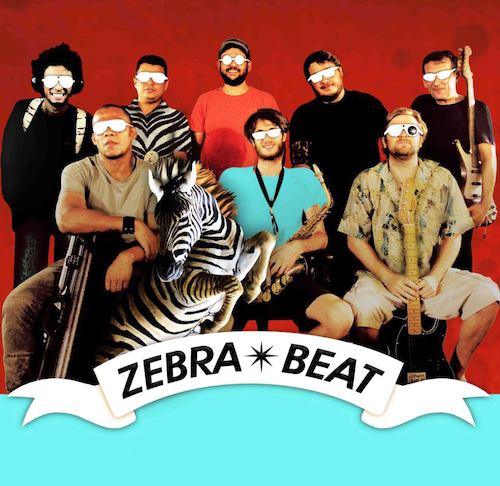 Zebrabeat (Pará)
'Mosqueiro' from Zebrabeat
(2013)

The Sao Paolo-based Zebrabeat Afro-Amazonia Orquestra released their first album Zebrabeat in October 2013. Composed, arranged and produced by the group's drummer Junio Gurgel, it facilitated their entrance into the Brazilian afrobeat scene of which they are now a firm fixture.
---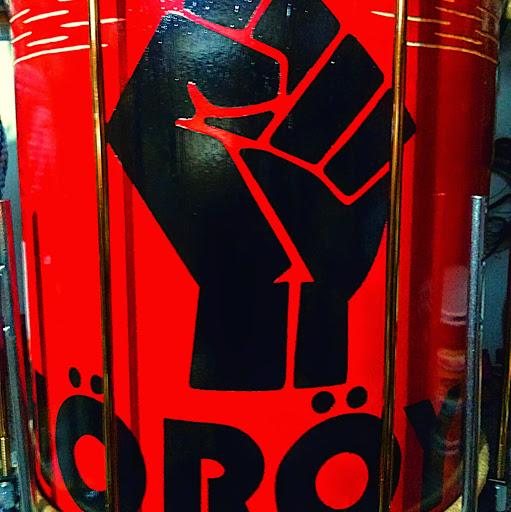 Höröya (São Paulo)
'Mansa Fela'
(2015)
The name Horoya derives from the term meaning 'freedom' or 'autonomy' in the Malinke language, which brings together several closely related dialects of the West African Mande languages. The song's title 'Mansa Fela' combines a reference to the name used to refer to a king or emperor in Ancient Mali, "Mansa", with a reference to the forefather of afrobeat, Fela Kuti, whose influence looms large over the current crop of Brazilian afrobeat bands.
---
Amplificador: Novíssima Múscica Brasileira is out now on Far Out Records