Published on
July 1, 2016
Category
Features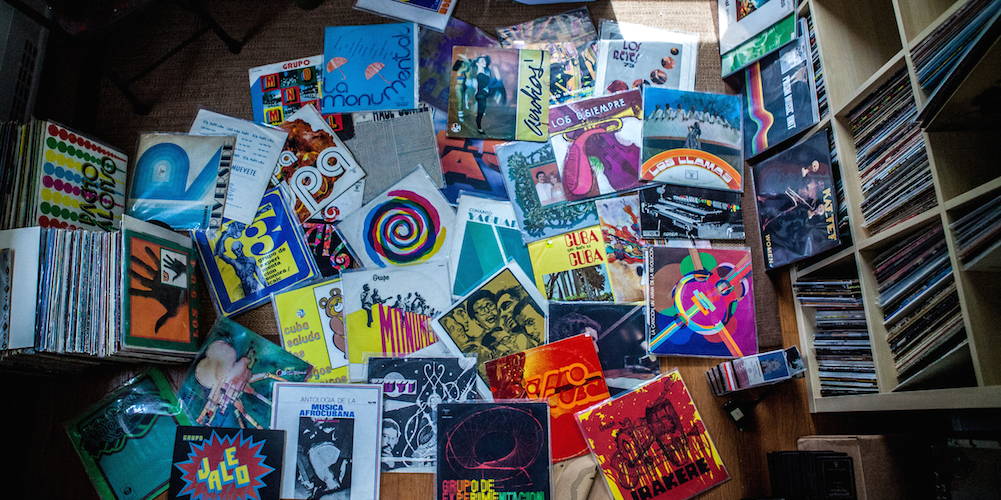 Following Gilles Peterson's recent Cuban-focused VF Mix, we take a deep look at some of the most unique record designs to come out of this endlessly fascinating country.
---
Words: Christopher J. Morris
---
Like political posters, album cover design made a strong statement following the Cuban Revolution. Musicians were hired to work on government-sponsored projects without the confines of commercialism. As funky and rhythmic as the music was (and still is), government-hired graphic designers were given the same artistic freedoms to create designs sporting similar, exuberant visual qualities to pair with the album.
While there are no set customs or rules, nowadays the necessary documentation credit within an album — musician, designer, photographer, year, label, catalogue number — is laid out for us on the back cover or in the liner notes. With Cuban album releases of the '50s, '60s, '70s, '80s, and '90s, the lack of documentation leaves something to be desired, depending on the release. Unfortunately, there are many cases in which the cover designer isn't noted. Figuring out who designed an undocumented cover is challenging.
While we know Noelvis Diaz is responsible for designing the one and only Los Tainos album, we also think she designed the four-track Omara Portuondo 'Omara' 45 EP due to the same driftwood-looking lettering used as the typeface on both covers. It's a gorgeous typeface – that is, if it is indeed a typeface or Diaz's own creation.
As with any individual collecting records, we all have our intents and purposes. Some of us go to great lengths to uncover previously unseen (and unheard) records. In this case, uncovering the music is secondary while uncovering the cover is primary. Like the music, these sleeves are among some of the most unique cover designs to exist during the '70s (in this collector's humble opinion). The thick, flat lines, and eye-popping color with carefully constructed lettering is quite unique to each album.
Represented in the gallery below is a small taste of what's out there in Cuban album design. In my mix (above), prepare yourself for diverse sounds ranging from son and fusion jazz to música electroacústica to pair with this collection of covers.
---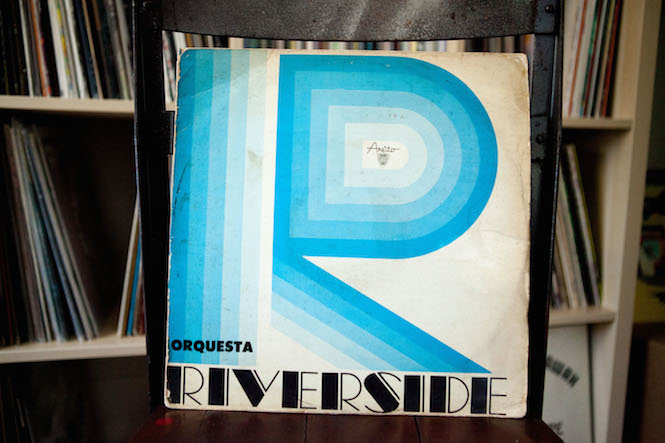 Sleeve design: Uncredited. Orquesta Riverside – 'Self-Titled'
---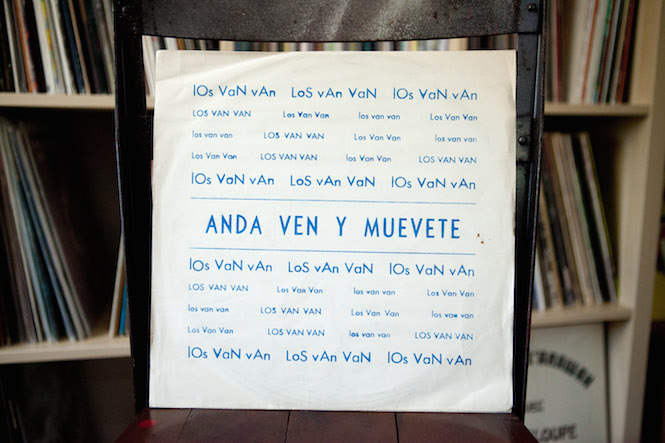 Sleeve design: Uncredited. Los Van Van – 'Anda Ven Y Muévete'
---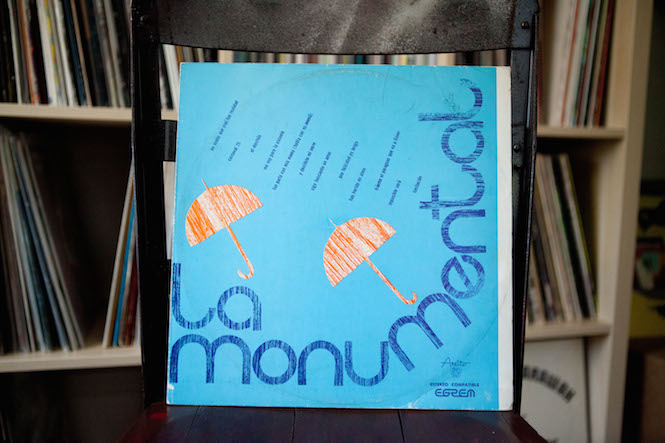 Sleeve design: Noelvis Díaz. Grupo Monumental – 'La Monumental'
---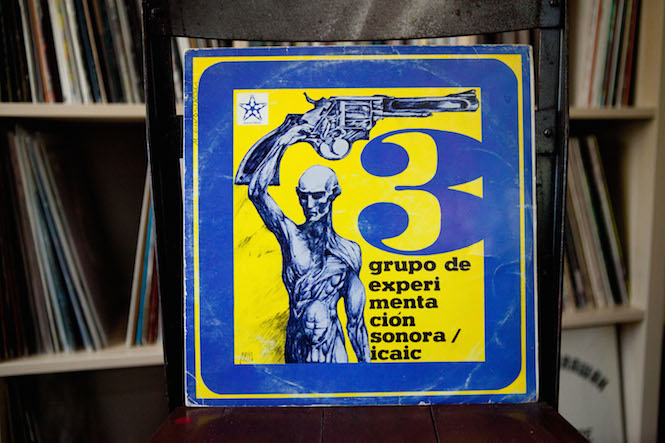 Sleeve design: Pablo Labñino, Drawing: Posada. Grupo De Experimentación Sonora Del I.C.A.I.C. – '3'
---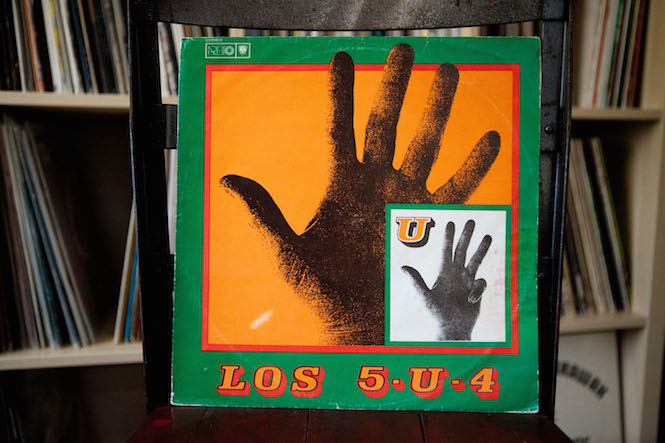 Sleeve design: Pablo Labañino. Los 5-U-4 – 'Self-Titled'
---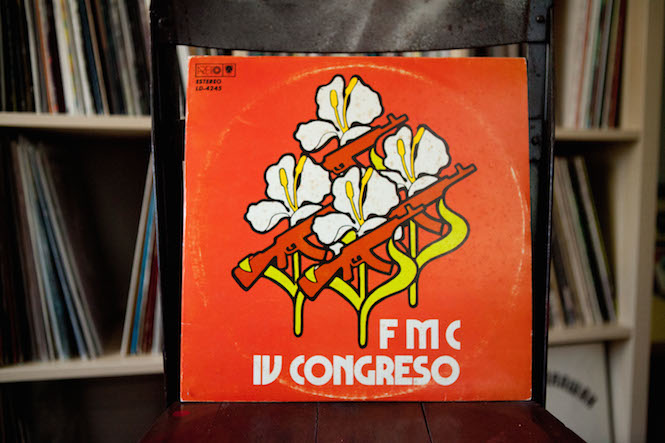 Sleeve design: uncredited. Various – 'FMC IV Congreso'
---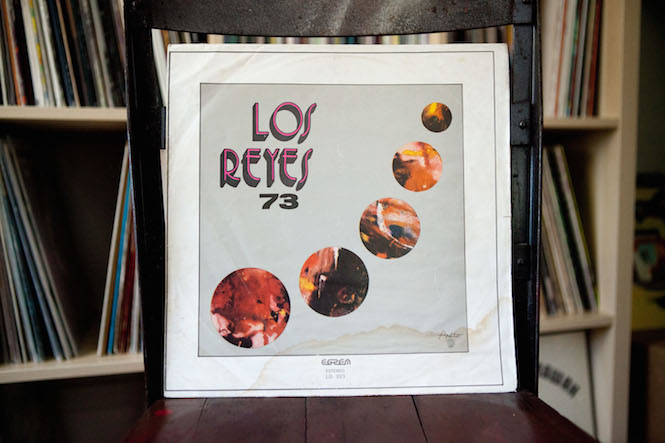 Sleeve design: Hipolito Cabrera. Los Reyes '73 – 'Self-Titled'
---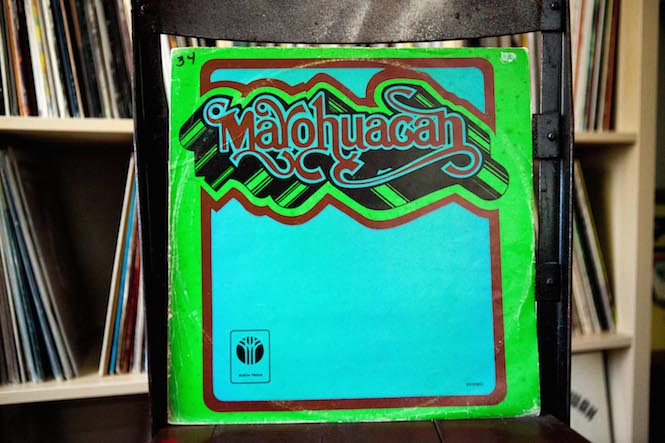 Sleeve design: Pablo Labañino, Lettering: Carlos Uribazo. Mayohuacán – Self-Titled
---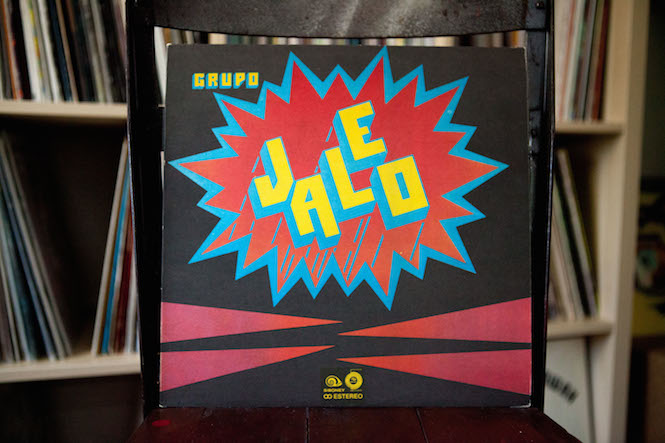 Sleeve design: Pedro Arrate González. Grupo Jaleo – 'Self-Titled'
---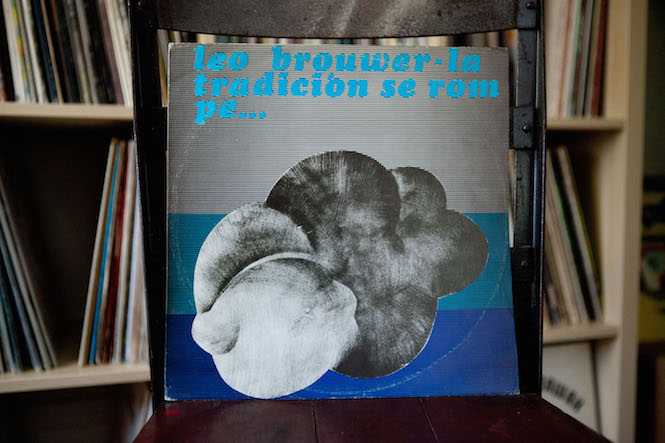 Sleeve design: Uncredited. Leo Brouwer – 'La Tradición Se Rom Pe…'
---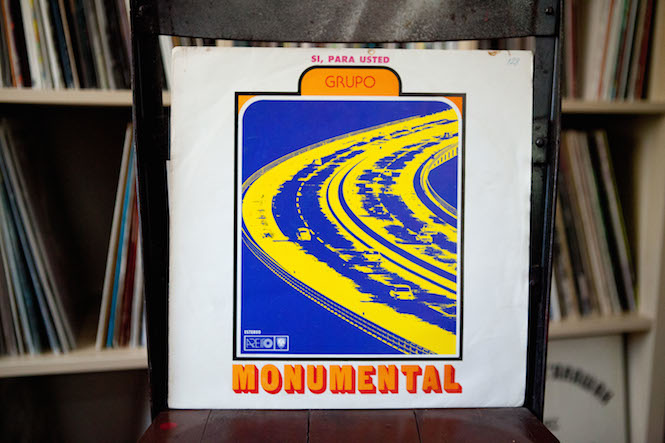 Sleeve design: Uncredited. Grupo Monumental – 'Si, Para Usted'
---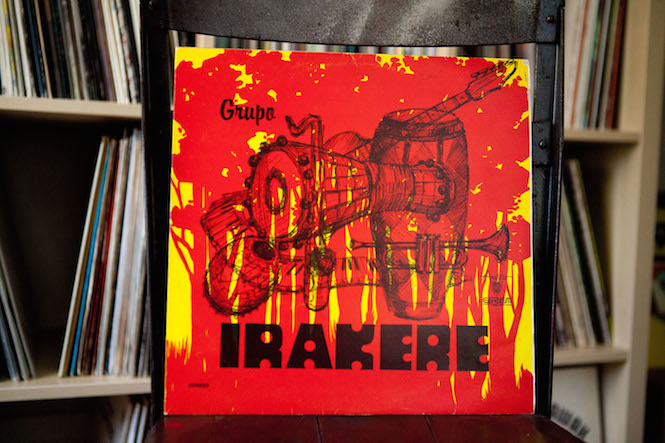 Sleeve design: Jesús Terry. Group Irakere – 'Self-Titled'
---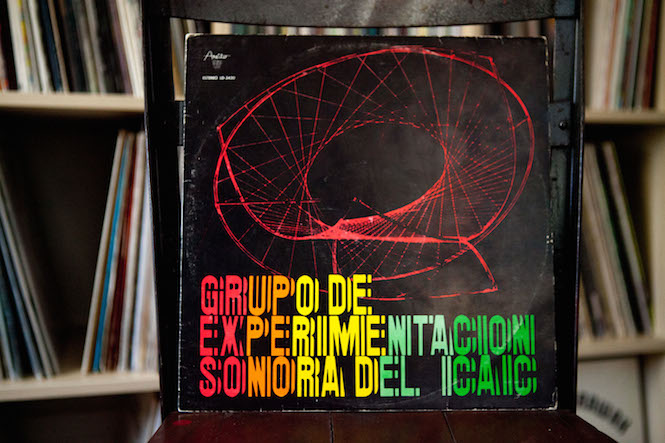 Sleeve design: Darío Mora. Grupo De Experimentación Sonora DelI.C.A.I.C. – 'Self-Titled'
---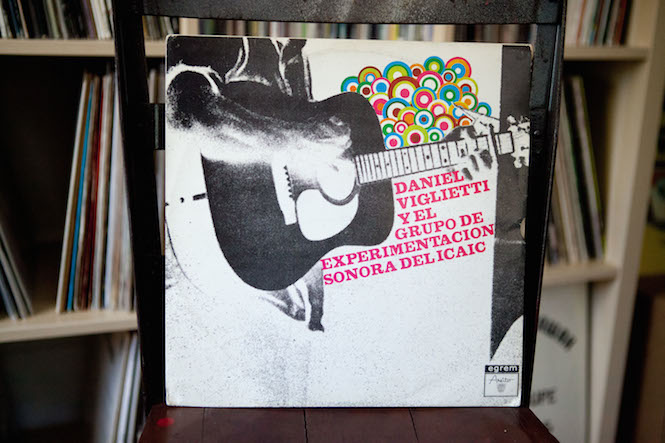 Sleeve design: Ñiko. Daniel Viglietti Y El Grupo De Experimentación Sonora Del I.C.A.I.C. – 'Self-Titled'
---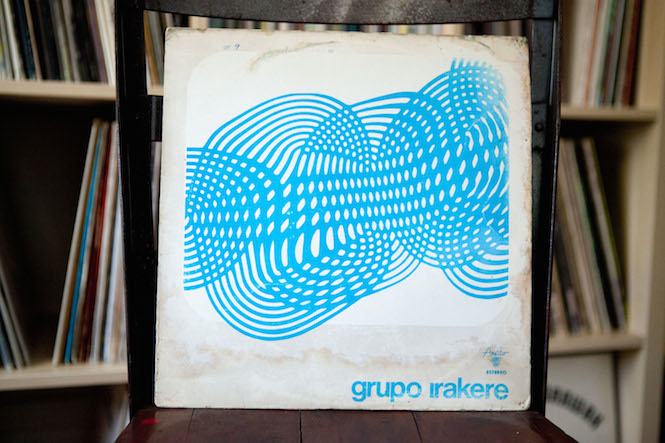 Sleeve design: Morales del Toro. Grupo Irakere – 'Self-Titled'
---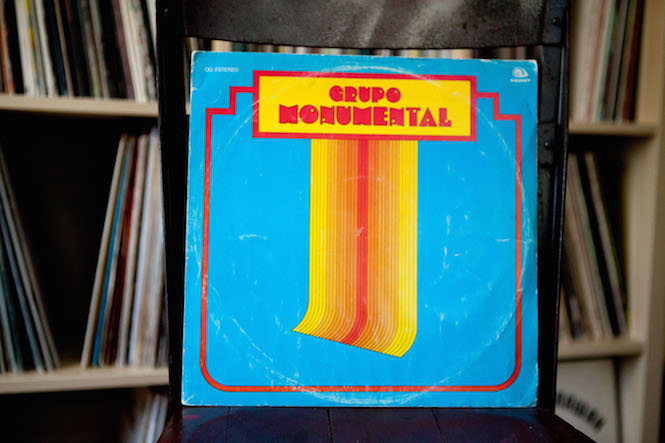 Sleeve design: Ramón Melián. Grupo Monumental – 'Self-Titled'
---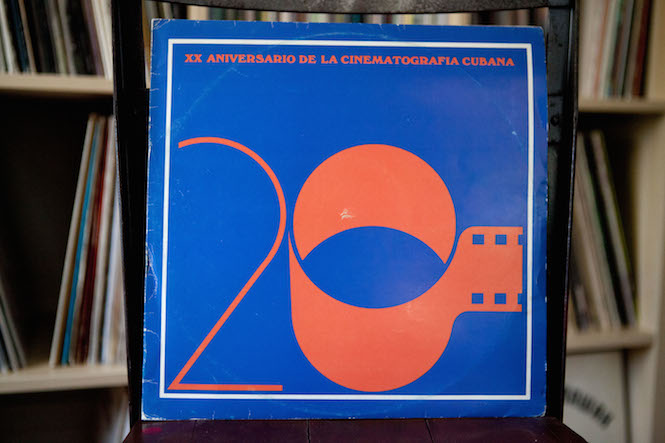 Sleeve design: Uncredited. Various – 'XX Aniversario de la Cinematografia Cubana'
---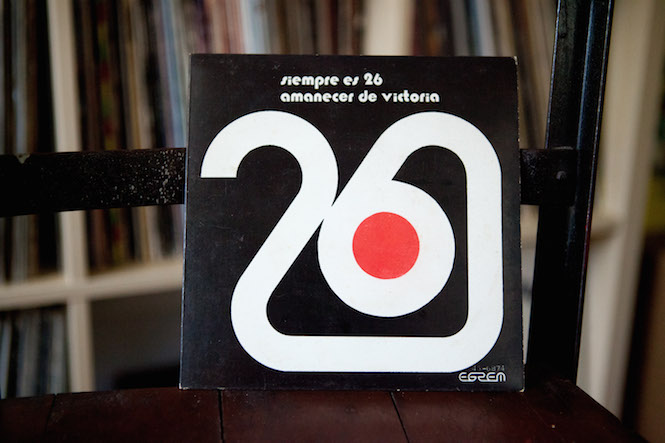 Sleeve design: Uncredited. Omari Portuondo – 'Siempre Es 26 / Amanecer De Victoria'
---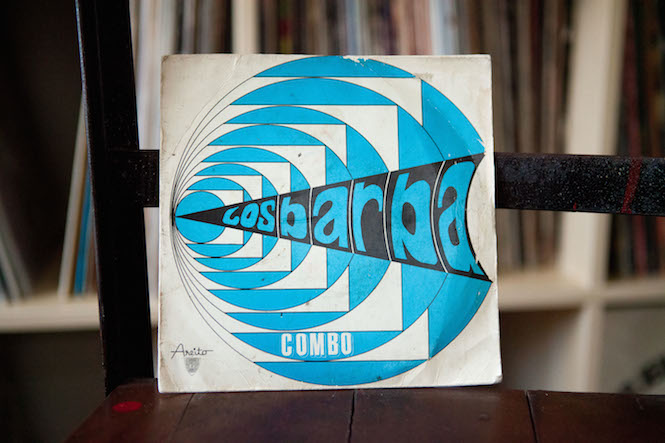 Sleeve design: Noelvis Díaz. Los Barba – 'Viven Muy Felices'
---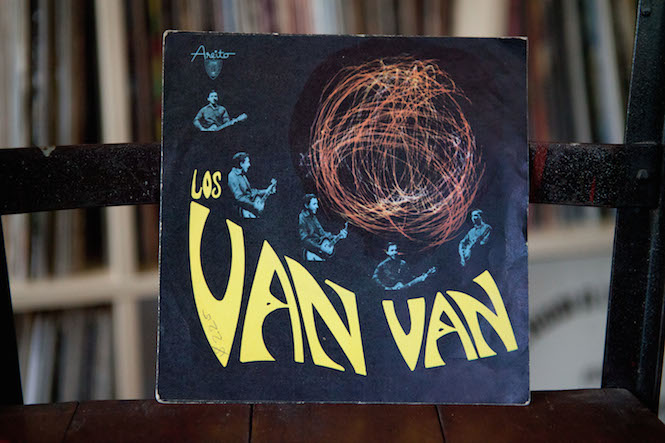 Sleeve design: Noelvis Díaz. Los Van Van – 'Self-Titled'
---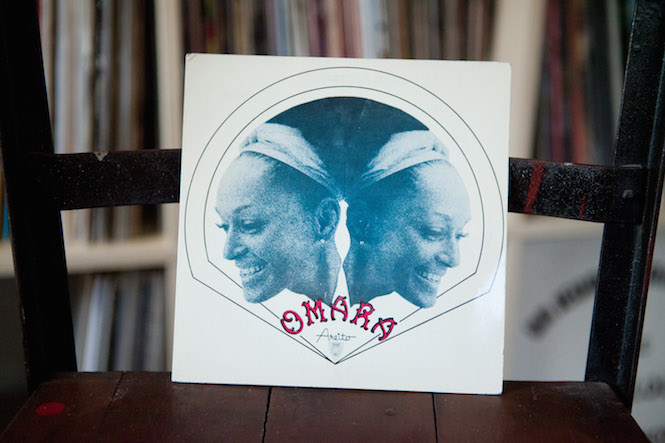 Sleeve design: Uncredited. Omaro Portuondo – 'Omara'
---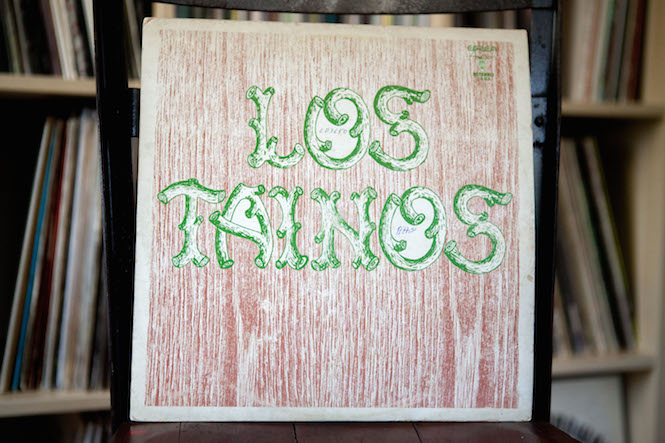 Sleeve design: Noelvis Díaz. Los Tainos – 'Self-Titled'
---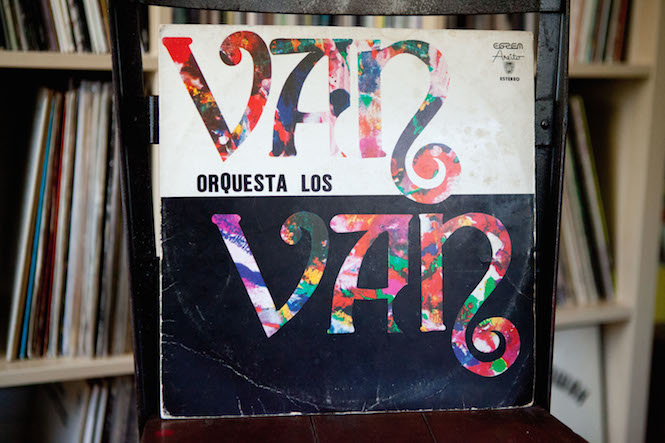 Sleeve design: Hipolito Cabrera. Los Van Van – 'Self-Titled'
---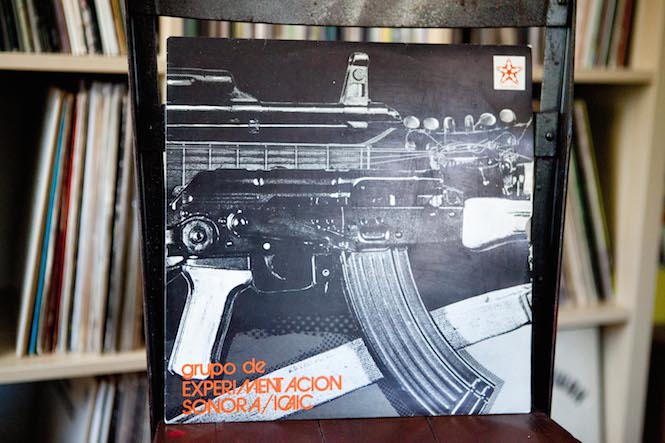 Sleeve design: Pablo Labañino. Grupo De Experimentación Sonora Del I.C.A.I.C. – '4'
---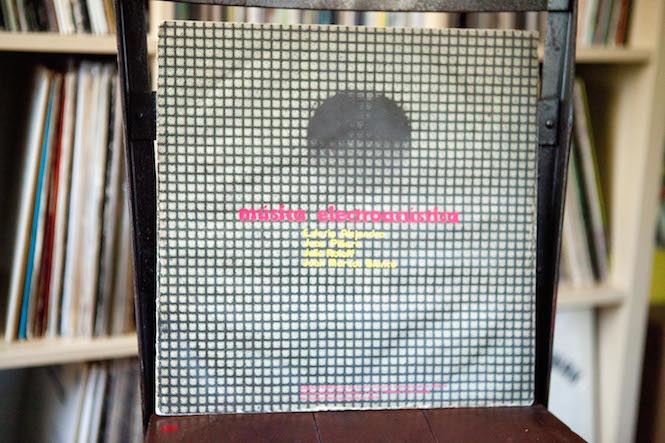 Sleeve design: Umberto Peña. Various – 'Música Electroacústica'
---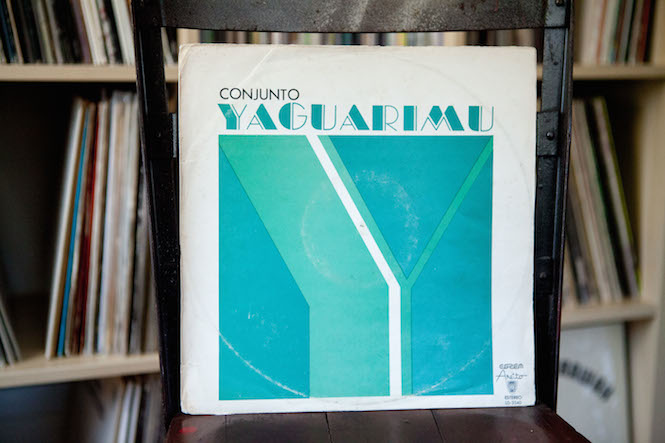 Sleeve design: Noelvis Díaz. Conjunto Yaguarimu – 'Self-Titled'
---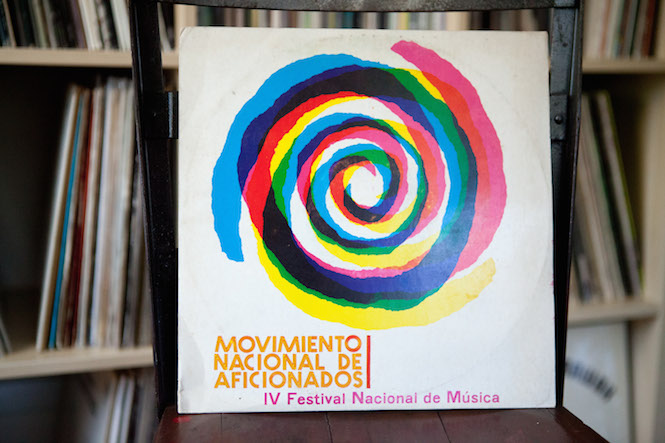 Sleeve design: Amaury Febles. Various – 'Movimiento Nacional De Aficionados | IV Festival Nacional de Música'
---
Mix Tracklist
1. Grupo De Experimentación Sonora Del I.C.A.I.C. – 'Báilalo (Si Puedes)'
2. Los Chikichaka – 'Musica Mulata'
3. Ricardo Eddy Martinez – 'Este Tumbao'
4. Los Caribes – 'Andalucia'
5. Grupo Jaleo – 'La Pua'
6. Felipe Dulzaides Y Los Armonicos – 'Mortifica'
7. Los Van Van – 'Tu Decision, ¿Cual Es?'
8. Grupo Moncada -'Marimbas
9. Grupo De Experimentación Sonora Del I.C.A.I.C. – 'Sondeando'
10. Grupo Mayohuacán – 'Cancion Huayno'
11. Mirtha Y Raul – 'El Sueno De Andria'
12. Juan Marcos Blanco – 'Trotes / Ritual'