Published on
September 14, 2018
Category
Features
Producer, DJ and label head Mike Simonetti invites Barbie Bertisch into his basement of punk delights, downtown white labels and free-jazz rarities.
Mike Simonetti likes to poke fun at Maplewood, New Jersey, the quaint, green town where he's lived for over ten years. "They call it Brooklyn West" he tells me, as we drive to get pizza after our meeting. We spent a good chunk of the day going through his eclectic past and weaving stories from his record collection, but had barely scratched the surface.
The basement where the collection lives has reached maximum capacity, even after a purge of almost all of his dance records.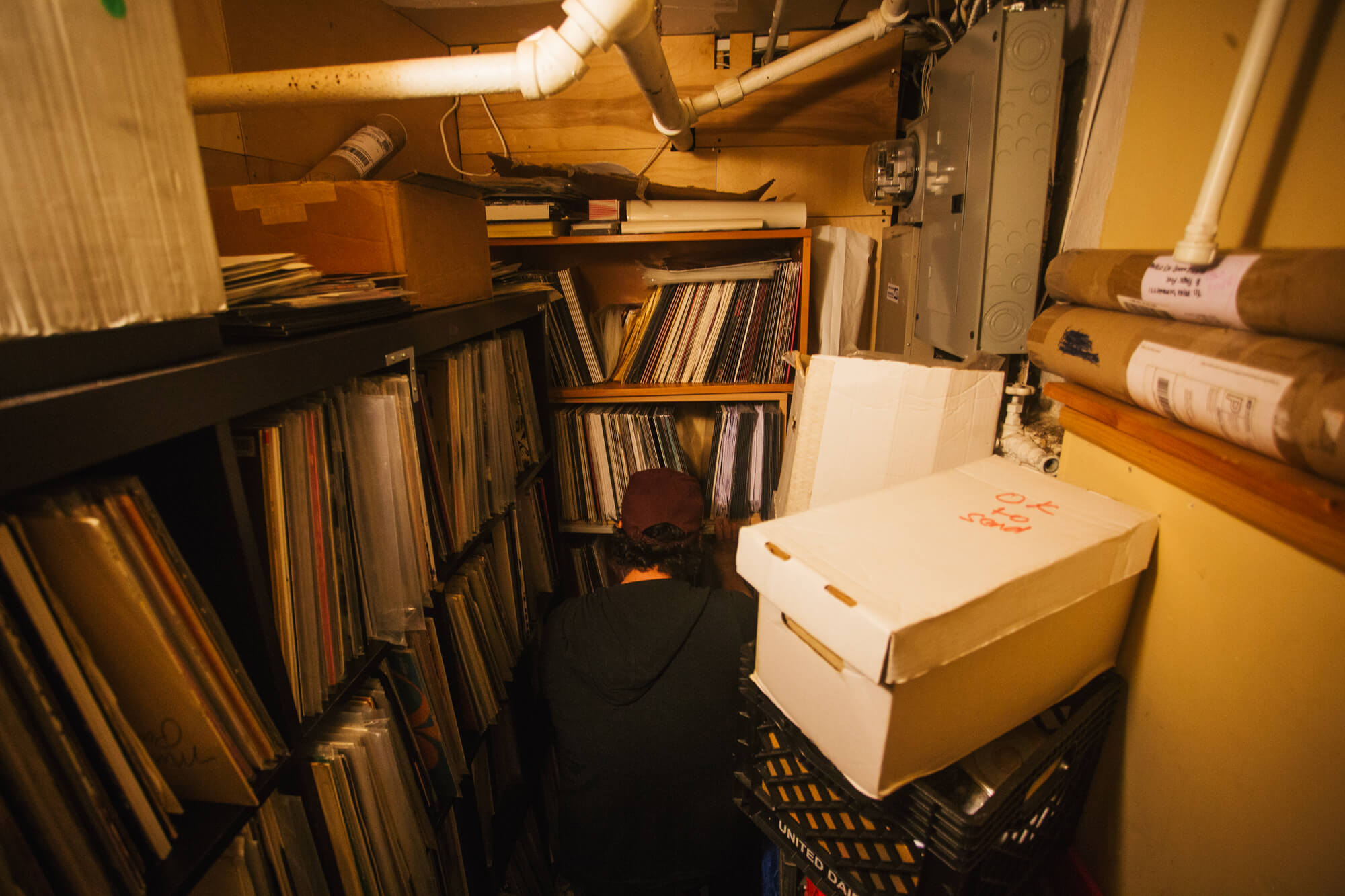 From running DIY operation Troubleman Unlimited out of his mum's house, to helming Italians Do It Better, Mike was eager to show us his most precious pieces – music that can be traced to different periods of his life.
The mint condition collection of Misfits LPs, or the 7″ closet of punk holy grails, organised by country and immaculately preserve – think of a triple-digit Discogs record, and he's had it for twenty years. "These are the 'in case of fire' boxes," he half jokes. Bad Brains test pressings, Minor Threat limited edition singles — he's got them all.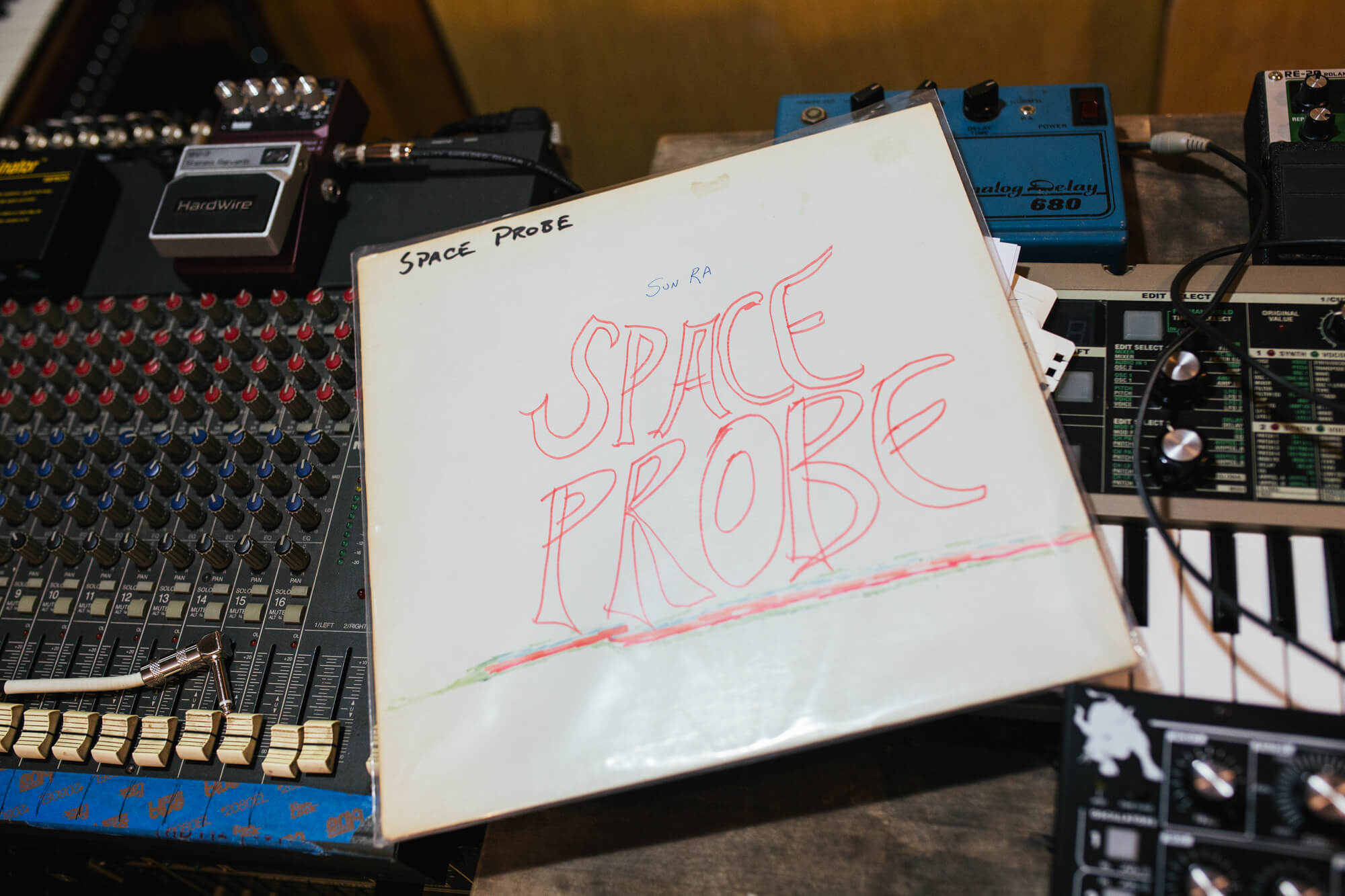 As a collector, Mike has an interesting take on owning records. "It's just a piece of plastic," he quips, as he pulls out a few Arthur Russell white labels he bought off Tony Humphries, or a signed and drawn-on copy of Sun Ra's Space Probe. He may say they're "just plastic", but every record that survived the purge says something about Mike Simonetti.
With new collection Solipsism (Collected Works 2006-2013) gathering unreleased recordings from his Italians Do It Better days out this month on 2MR, Simonetti is drawing a line under the painful split and legal wrangling that marred the end of his time with the label.
But in order to get to the end of his story, we need to start from the beginning.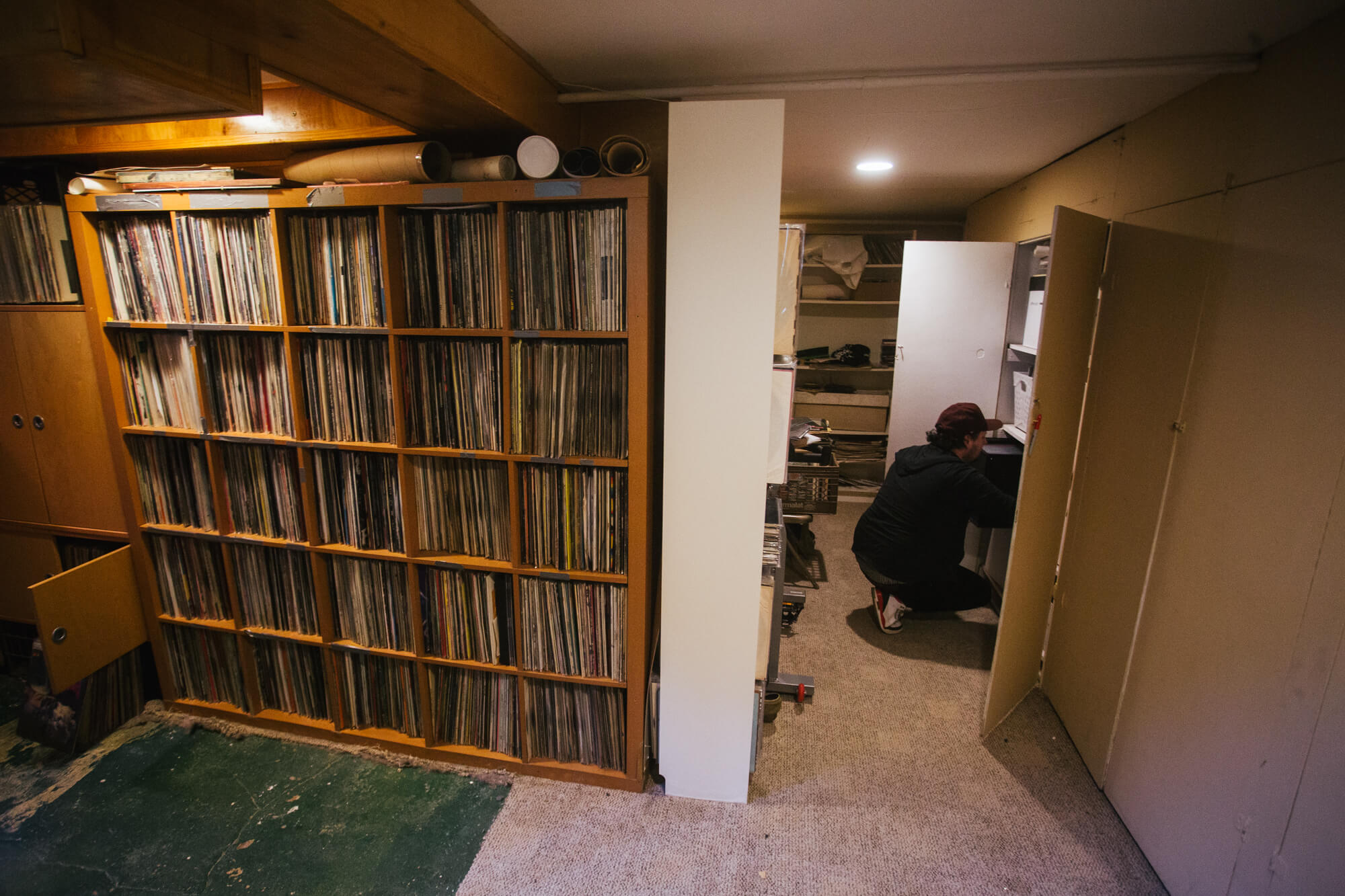 ---
How did music first come into your life?
My father had a record and an 8-track player. I recall he had the Rocky soundtrack and Billy Joel — he loved Billy Joel. He also had a little stack of 45s and would always say, "Don't touch the 45s!" I never got to touch them even though I was dying to. From then on, he was always keeping me away from his records. When I was old enough, I started buying cassettes — my first being Joan Jett's 'I Love Rock N Roll', and I became obsessed with it, then Def Leppard's Pyromania. For my tenth birthday, my parents got me the KISS Love Gun album, but I never cared for it.
A little too flashy maybe?
Yeah, it was a little too much for me. But that's how it started. I was always into music. I was getting the tapes from this place in town in Bayonne, NJ called Sound City. From that point forward, my mum would take me there to get one cassette, so I got the J. Geils Band tape.
In the seventh grade, I got a boombox and we'd walk around blasting whatever I had, which led to me getting into rap. We'd record Red Alert tapes off the radio and we'd be the kids walking through Bayonne, which is a largely Italian and Irish population, blasting rap.
But through Def Leppard I got into metal which led me to Iron Maiden. By eighth grade I was obsessed. I was still was going to the tape shop, but I also started visiting this store at the New Jersey Mall and I got my first 45 record there. It was Iron Maiden's 'Run To The Hills'. I saved up for two weeks for it.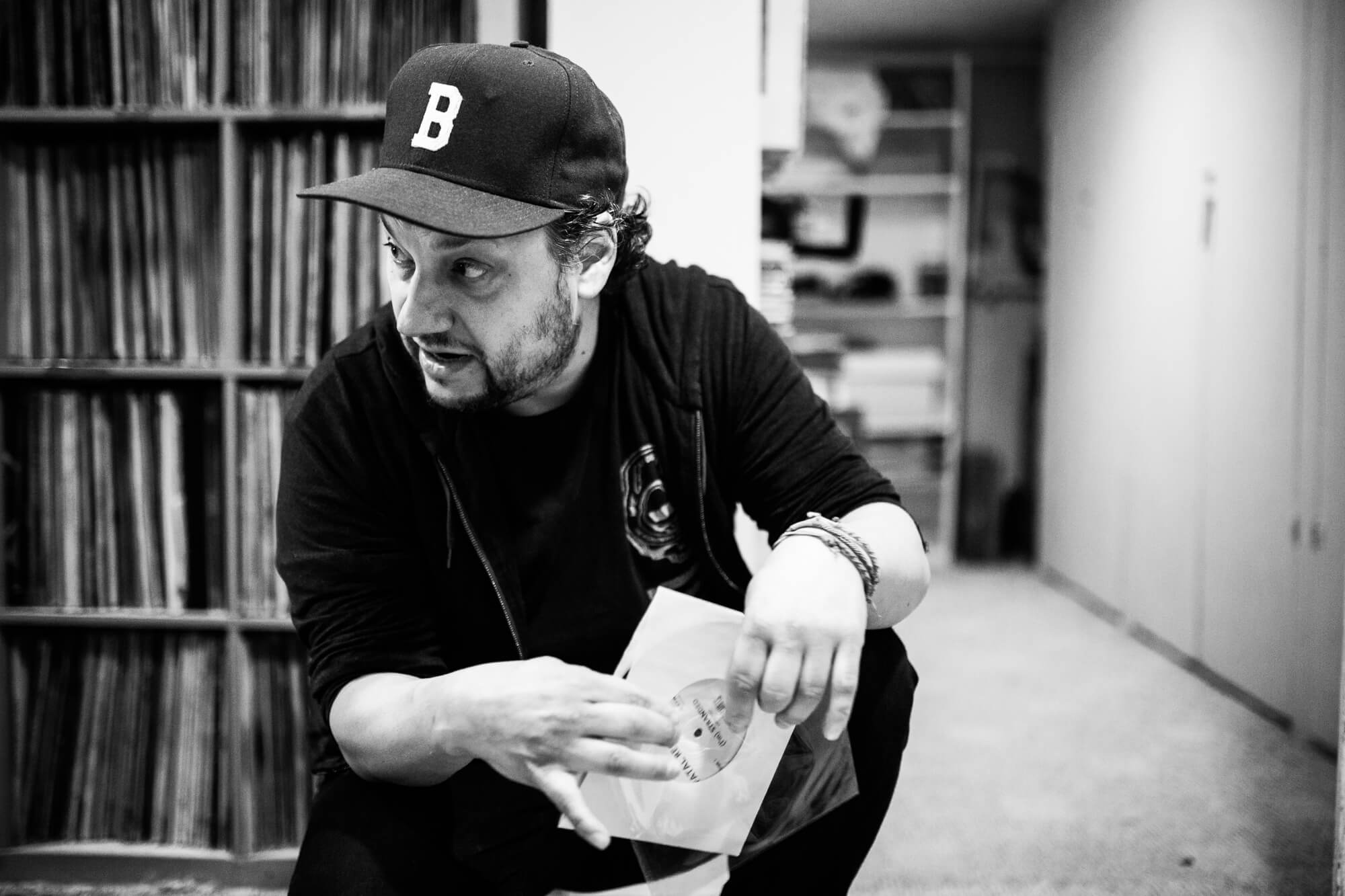 How did your early interests lead to you pursuing music more actively?
I got accepted into this high school called Saint Peter's Prep, which is an all-boys prep school. It was there that I met people who were seriously into dance music for the first time. By this time, I was a metalhead skater and I met this kid George, and we became friends. He was a skater, too, and he was friends with all these club kids who were going to the city on the weekends. They'd go to Tunnel, Building, Save The Robots, all those spots. Basically, this crew is how I got into dance music.
I hung out with this guy named Lantz. His friend Jason worked the door at Mars and got me a job handing out flyers. This was in the Meatpacking District before it cleaned up, and there was nothing there.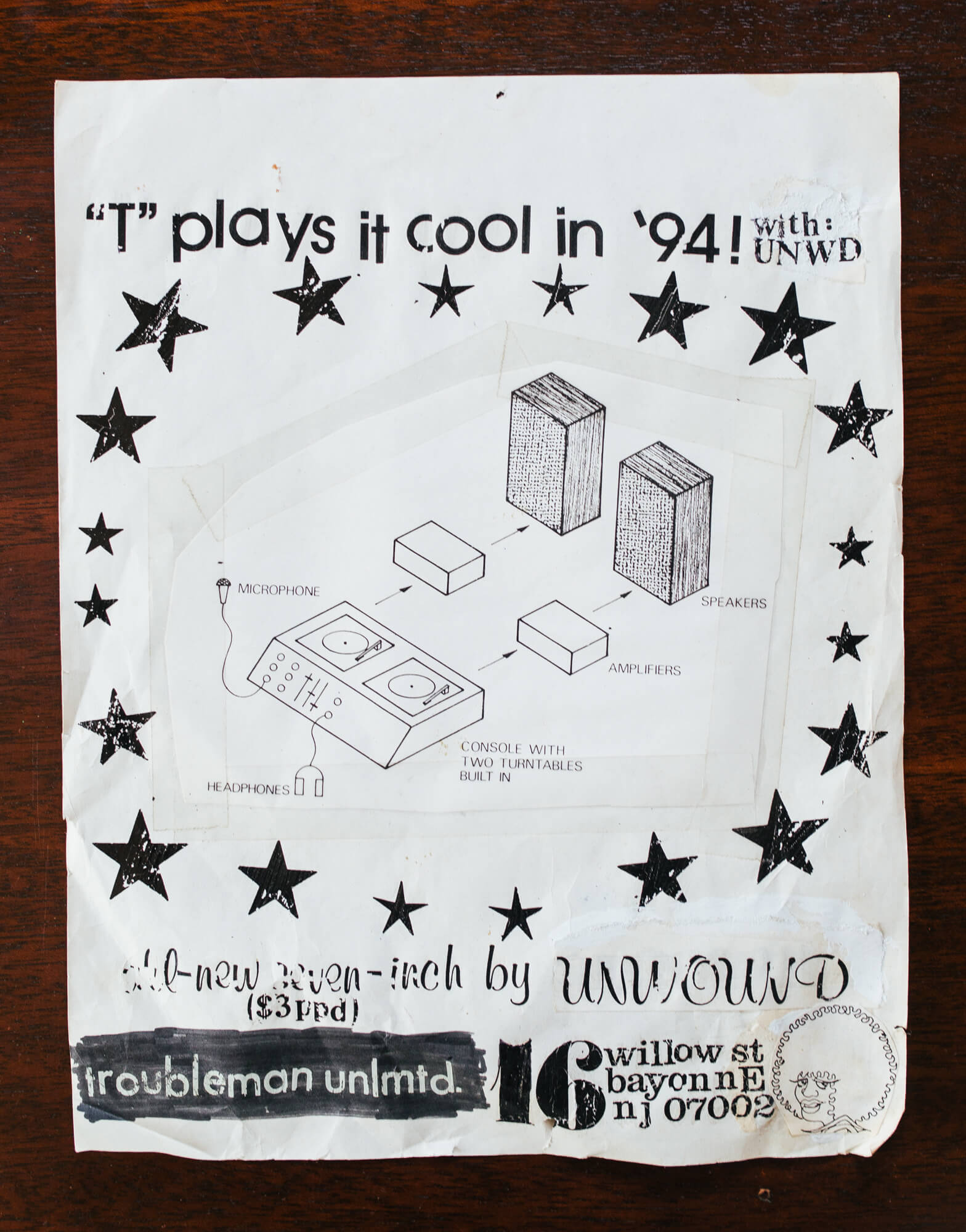 How did your label Troubleman Unlimited come about?
I failed out of St. Peter's Prep, went to Bayonne High School and got immersed in skating. I fell in with a group of fellow hardcore skateboarder kids and left the club scene then as it also quieted down. So I started hanging out at ABC No Rio, where I put together some shows and I started a fanzine called Wanna Communicate? The fourth issue came with a cassette compilation.
How were you getting your zine into people's hands?
There was a place called See Hear which carried every zine on the planet. I made five or six issues and cassettes that went along with each one. The music was all ABC No Rio bands from the hardcore scene. Since everyone was putting out records at that time, I started doing the same. This was 1993. My first release was this band called Unwound from Olympia, Washington, and they became insanely popular.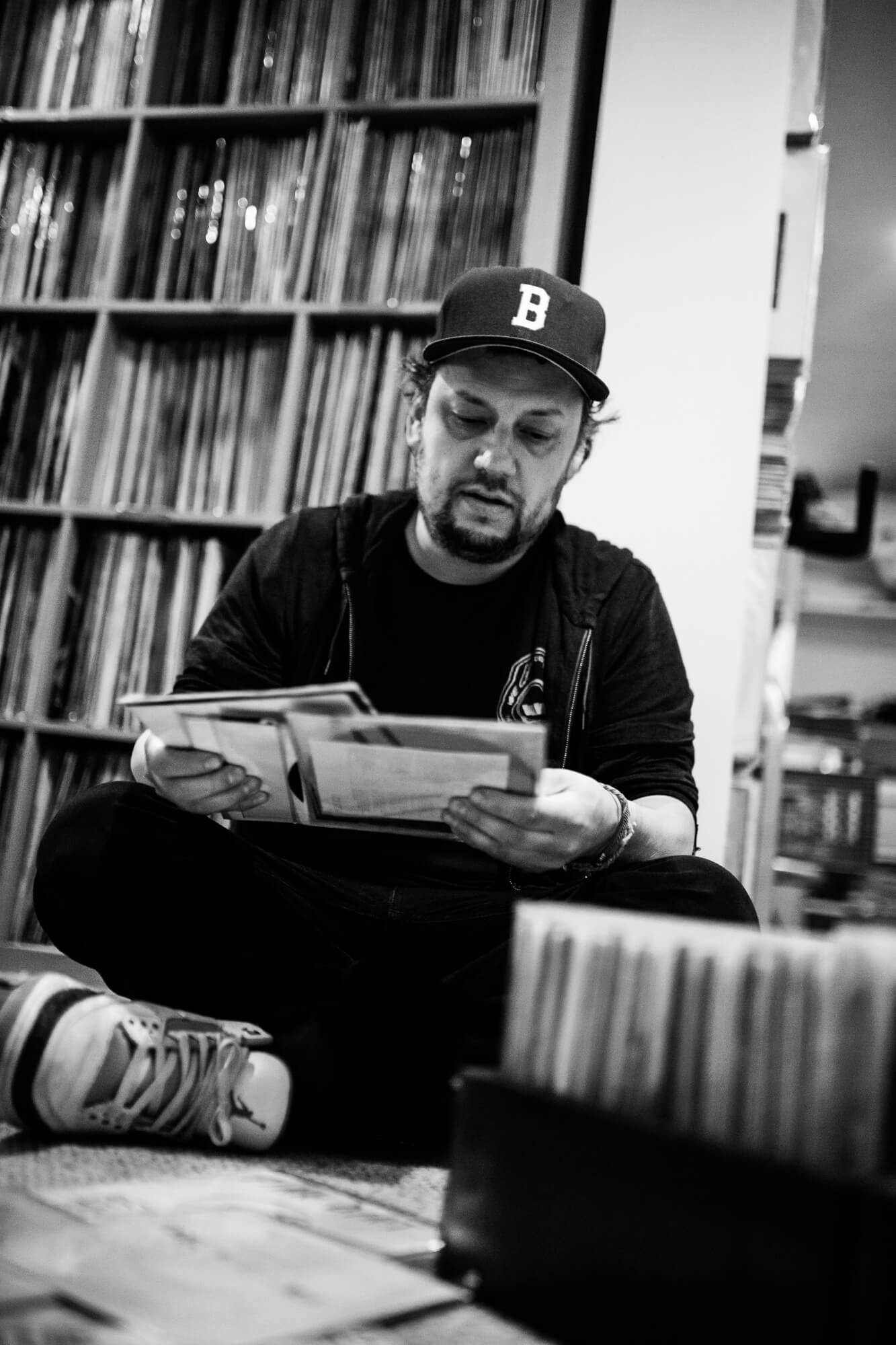 How many did you press at the time?
The first press was 3,000 which sold out in about a week. We've repressed it over and over throughout the years and totalled about 15,000-20,000 copies. I only ever truly profited about $200, because I kept funnelling the money back into the label and putting out records non-stop. But I was living at home still, because if you're Italian, you live at home until you're married. Italian mums don't let their boys leave and they always got a sauce going.
Anyway, our first five or six were insanely popular so I kept making them. 7″s were the way to go. They were also really cheap to make at the time and cost under $1500 for 3,000 copies. I had a scam at Kinko's for the unlimited copy cards, so I made all my own flyers and covers for all Troubleman releases. We were pretty stereotypical little shits.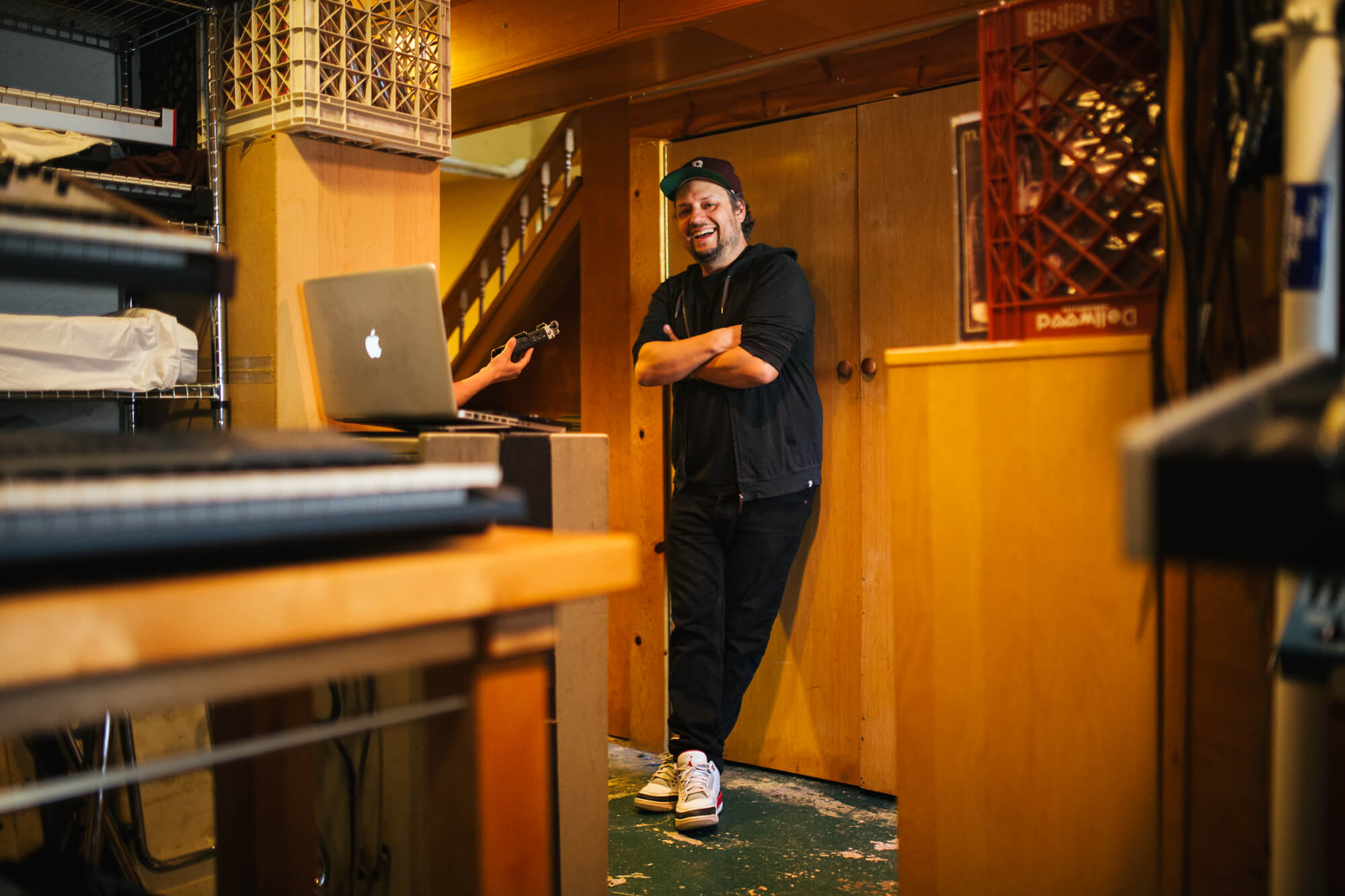 Following Troubleman, how did the other labels you ran come about, and what kind of records were you releasing?
Troubleman lasted until ten years ago, but side labels came along the way like Megablade (a metal one), The Vanity Label, and all that. At that point, I stopped doing CDs and started doing vinyl-only with Troubleman. I had signed people who became huge later on like Zola Jesus, The Walkmen, and Titus Andronicus… Back then I also put out Speedking, James Murphy's first band. I remember also getting an advanced copy of The Rapture [first EP] and thinking to myself "wow, it's over."
I started Italians Do It Better at the end of Troubleman, and put out Jacques Renault's mix CD for fun first. The second one was After Dark, which was one of Johnny's [Jewel] projects… and the rest is history. Pitchfork gave it Best New Music and left it at the top of their homepage over the holidays. Our distributor kept calling saying, "We need 10,000, now 15,000" – so we were dubbing CDRs in our house. Right place, right time I guess.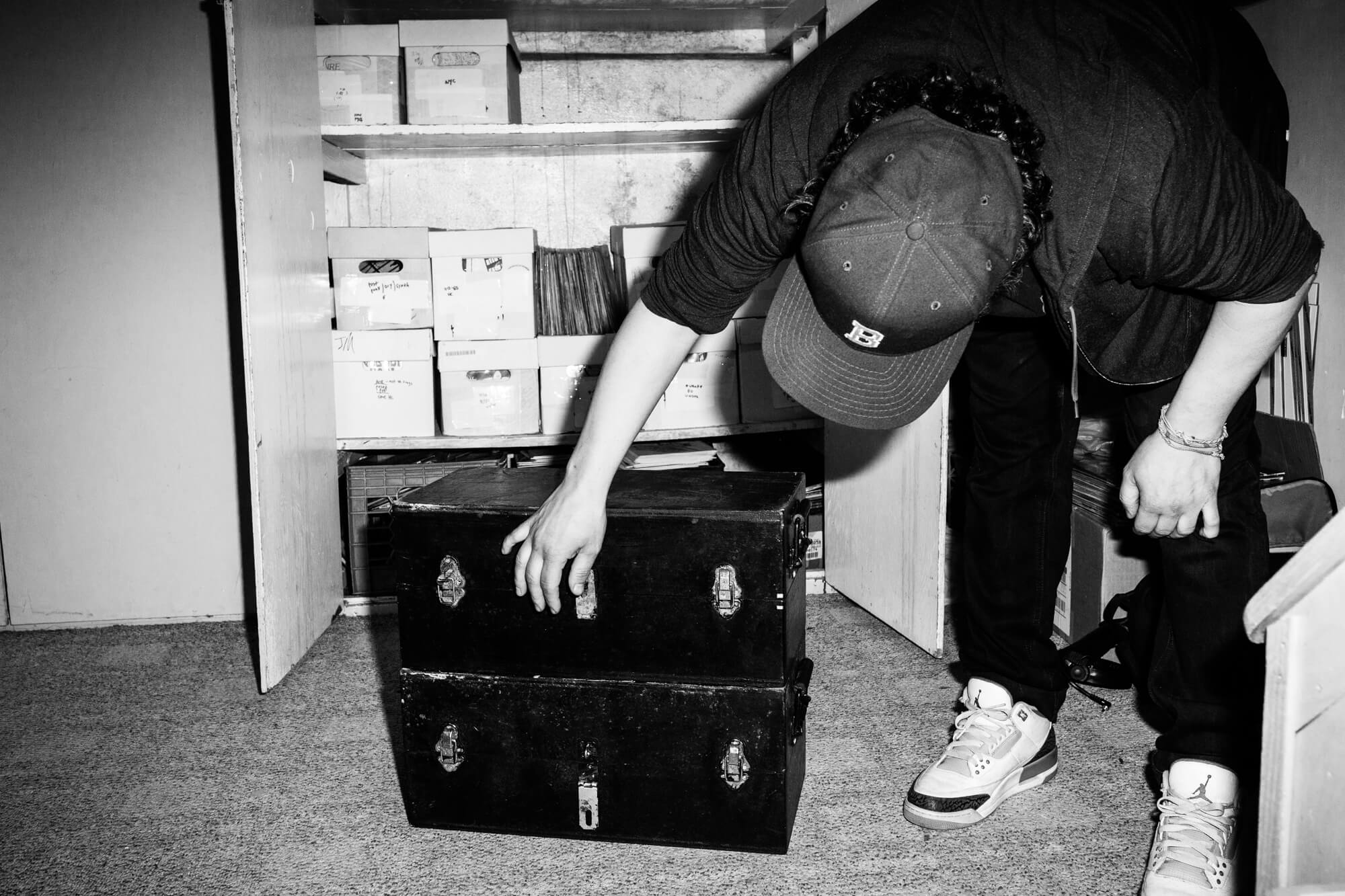 How does your record collection represent your eclectic music career?
The first records I ever collected were punk 7″s and that's always had a collector culture. All the holy grails are in there [points at the closet]. I don't think I'm missing many and the total value of it today is just insane. At the time, I didn't pay much for them. I also sold everything that was under ten bucks on Discogs, as I basically ran out of space.
I've always been into learning about music and never limited myself. It's how 2MR is run, and how Troubleman and Italians were also run. Walking around and only listening to techno is not viable for a long career. You won't be around in two years, you won't last. I've always listened for new things and tried to release them. The music was always different.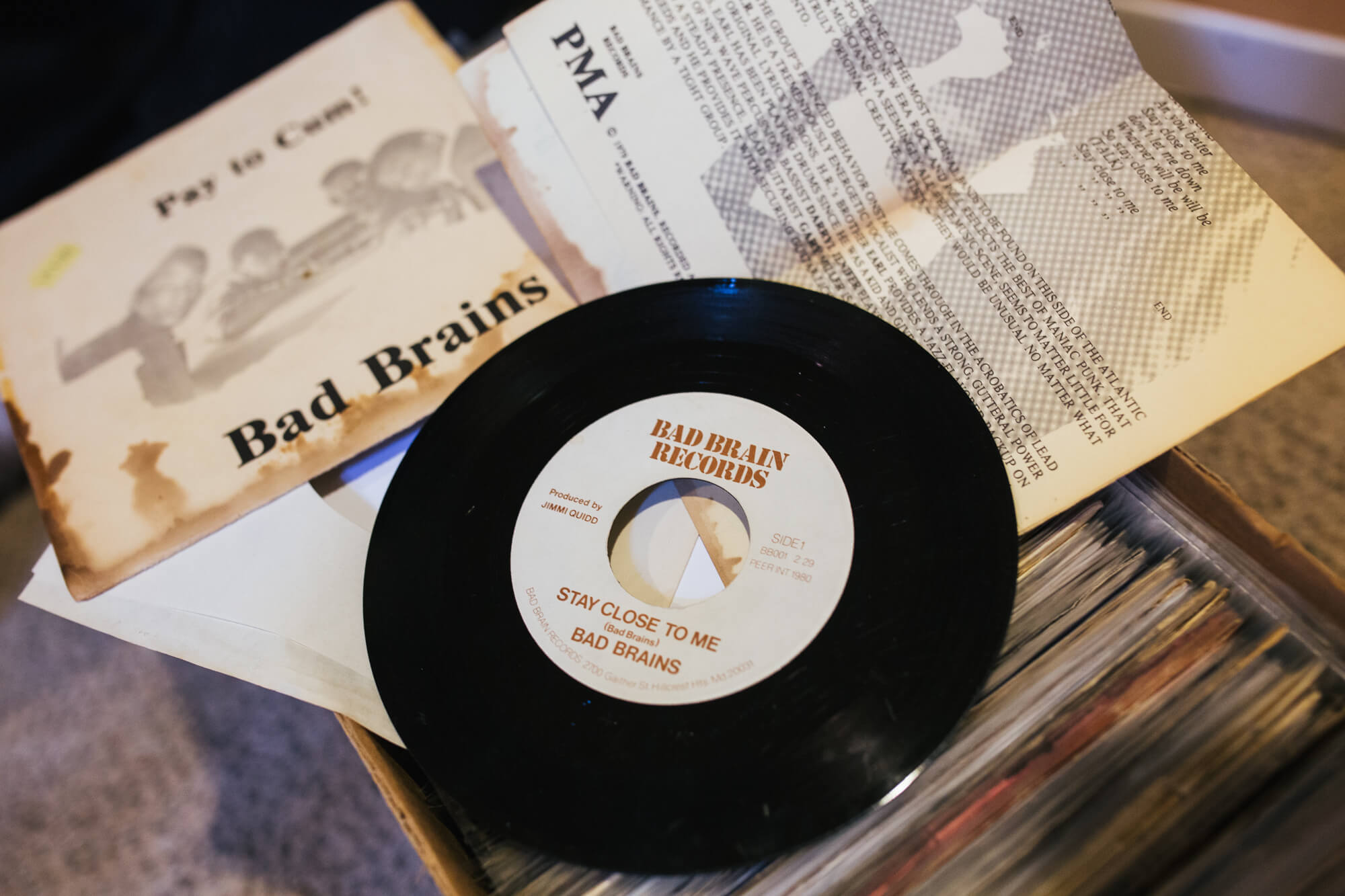 If you could pick one or two records from the mid '00s that have stuck with you the most, what would they be?
Oh yes! Aeroplane's 'Paris'. Remember that song? I still play it, I don't care. I'll play it early. Also that Lindstrøm, Todd Terje remix of 'Another Station' and Carl Craig remixed by Theo Parrish. When I put out 'Capricorn Rising', I was super influenced by 'Another Station'.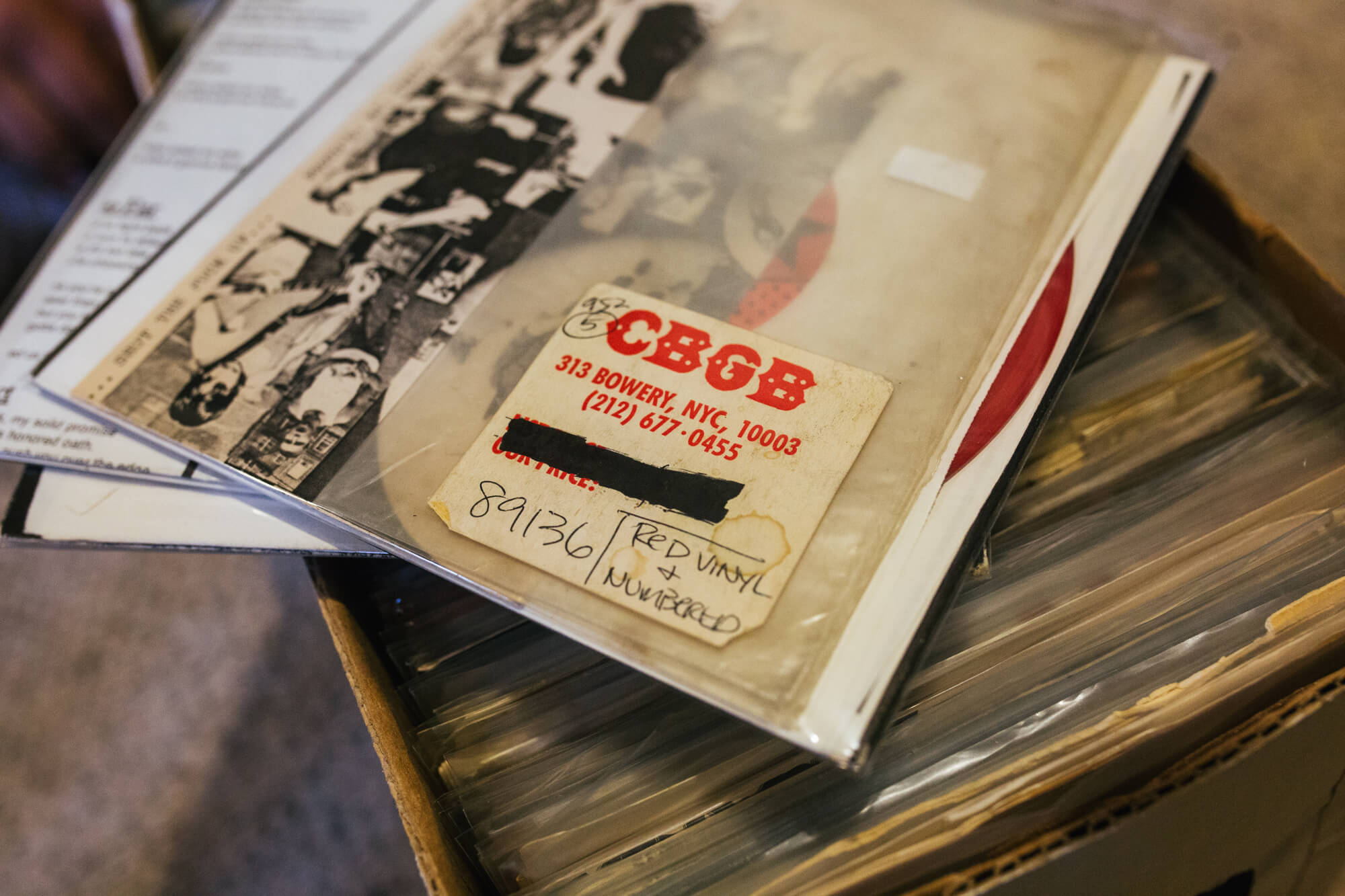 Did any of these make the cut when you did the big record purge?
I only kept The Walkmen records I released. I have a few copies somewhere. I just feel like the music from that time of my life is there and I don't know that I'm gonna throw it on the turntable right now, so why should I own it? I sold all the records that I didn't think I'd play anymore and I bought myself some gear. It's how I turned over my collection without spending any money.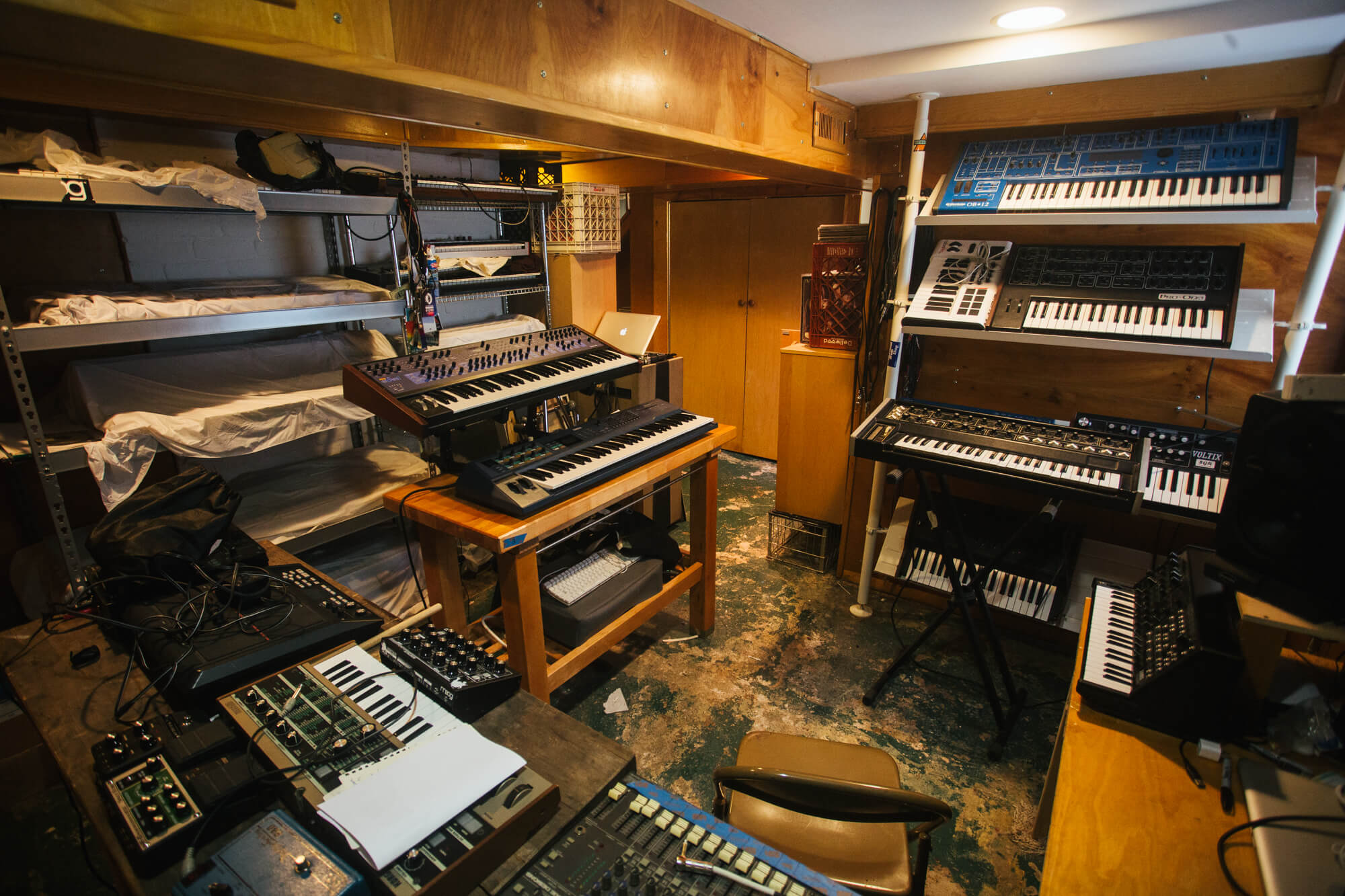 Are there any records you parted ways with that you regret?
No, because I can always get them again.
How do you use your records as part of your music making?
Lately, I sample a lot of African records I bump into at dollar bins. I go to rock stores for dance music and international records. Why go to the hipster shop where you're gonna pay fifty dollars for that record that's actually a dollar? When I travel and I'm with the promoter, and they ask me if I want to go record shopping, I tell them to take me to rock stores. I really don't want to see another twenty-five dollar 12″ ever again.
So now we get to 2MR, which puts out 12″s and LPs.
Yes, we put out fewer 12″s than LPs. It's hard to sell 300 copies of a single, which is insane, but it is. The costs are crazy. But I also feel like we have to do physical releases, otherwise we're not a record label. Putting out digital-only is stupid. LPs will be around forever, but I feel like 12″s are not gonna last.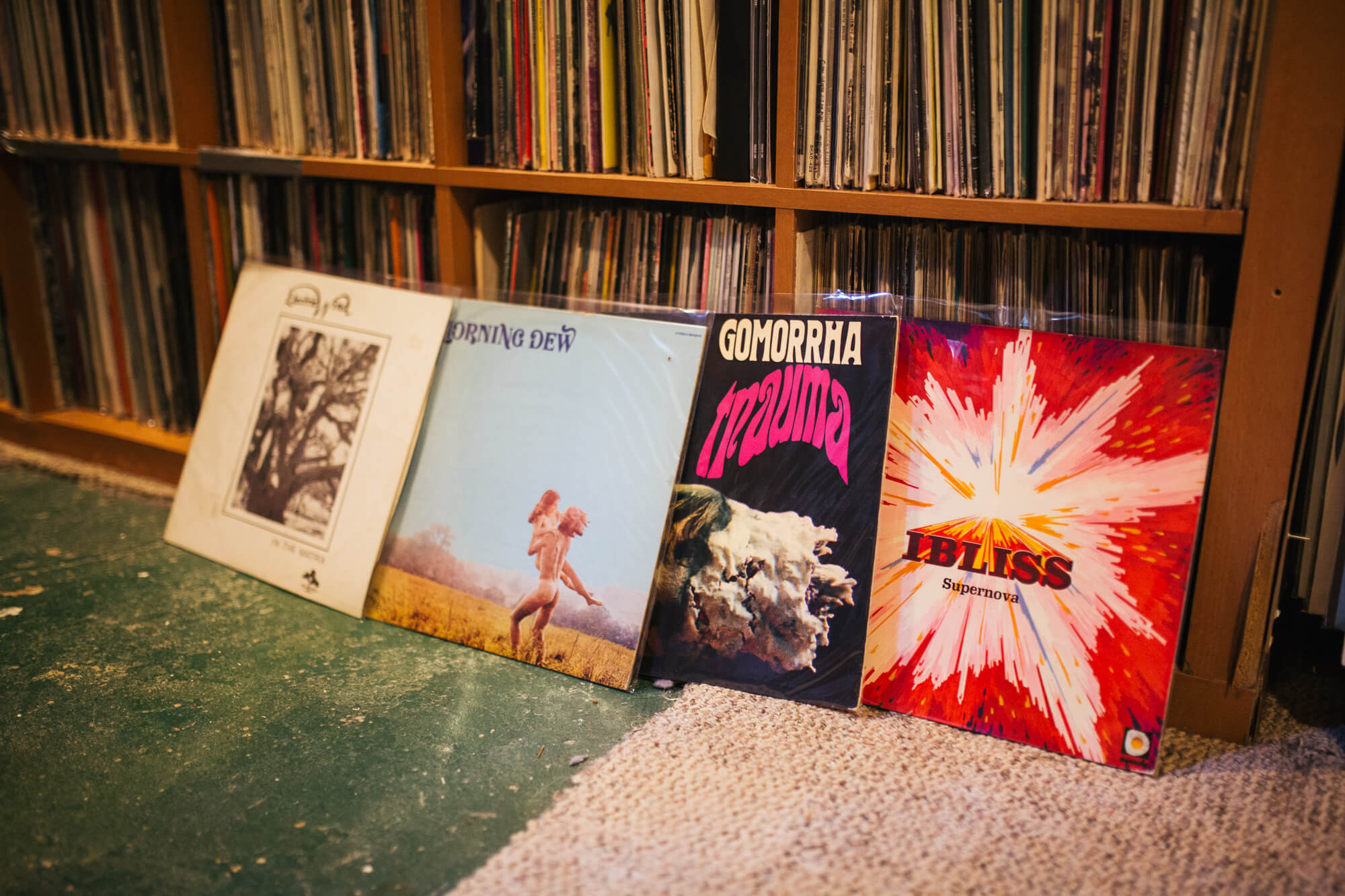 More and more, the 12″ has a functional end use.
But what's the function of carrying around so much music when most people mix out of a record on the break? I went on a rant recently about this. I opened up for Danny Krivit and I was amazed at the fact that he let my last song play all the way through instead of cutting it off, like most DJs would. And that's always something I've done, no matter how terrible the DJ before me was.
It's DJ etiquette. I was just in Japan with him and he played an 11 hour set…
Maybe it's because we're both older. He's a beast. I mean, that's crazy. That's kind of what you want to do and what I want to do. I've seen him at record stores on his hands and knees and I say hi, and ask him, "…don't you have that already?" to which he'll admit he's got seven copies. But he'll say "you gotta buy this record!" and I guess he's right, but I'm not buying it!
This basement used to have four times as many are many records and it was stacked up to the ceiling. My wife made me realise that I had to stop. I took a year off to get my act together. I would sit down and put on a little TV and go on Discogs, look up prices, and make stacks to bring to Co-op 87 in Greenpoint, Brooklyn. It ended up taking me a year and a half. It's truly all killer, no filler down here. I'm proud of that.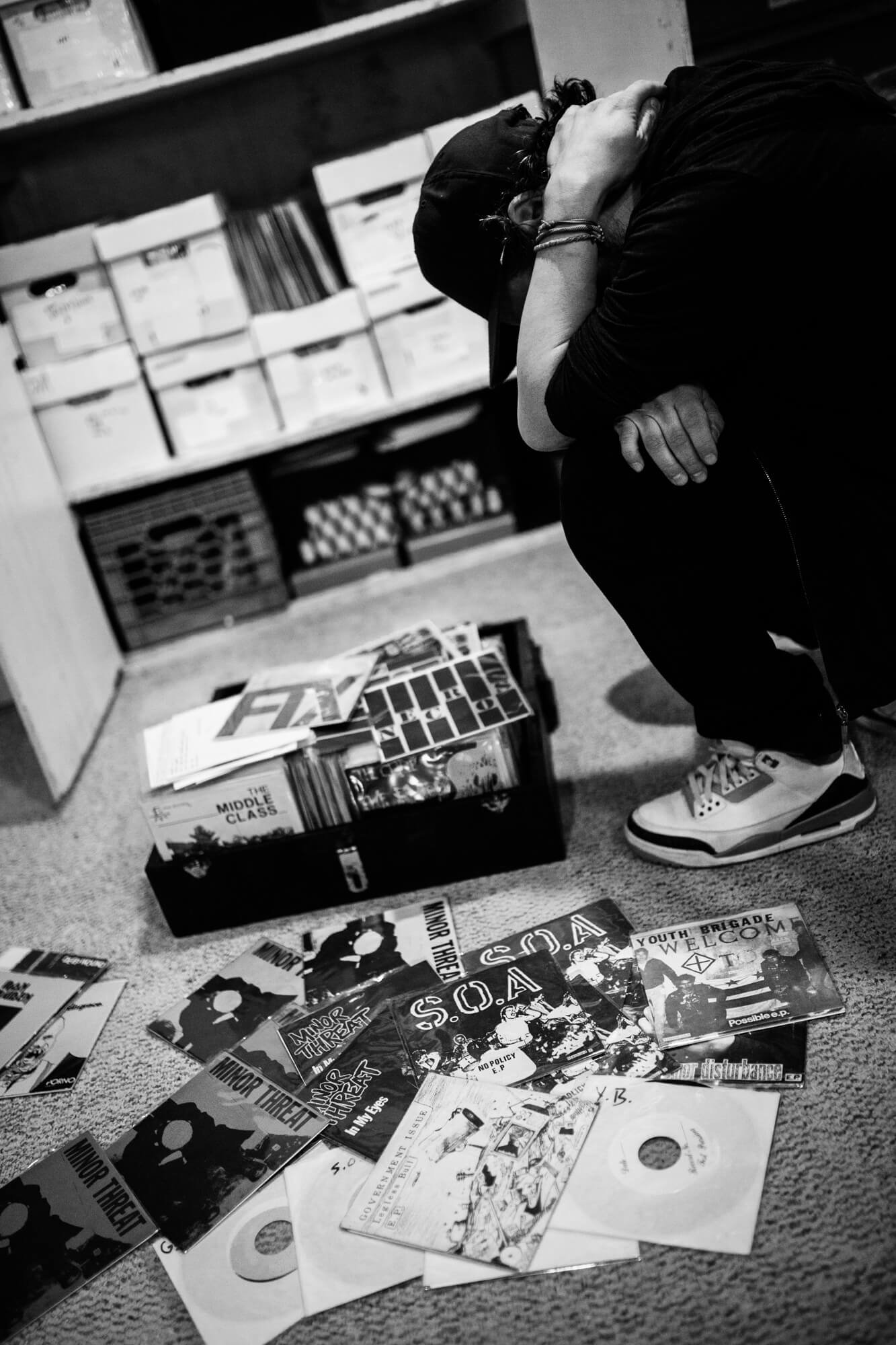 What drives you to keep a record after that?
It's got to be good! I could pull out any random record and it's like this weird, synth jazz thing on ECM that I probably paid $5 for it — but it's good, so I keep it. I'm into new age synths. When I hear a band like Twins, I can tell that, for example, they don't know how to play music but they've got super good taste. Some of the records I own were made by insane, classically-trained lunatics who started doing a lot of drugs and discovered synthesisers in 1983, made all these fucked-up records, put them out themselves and no-one ever heard them again. And that's what I'm into and it's kind of what we're doing.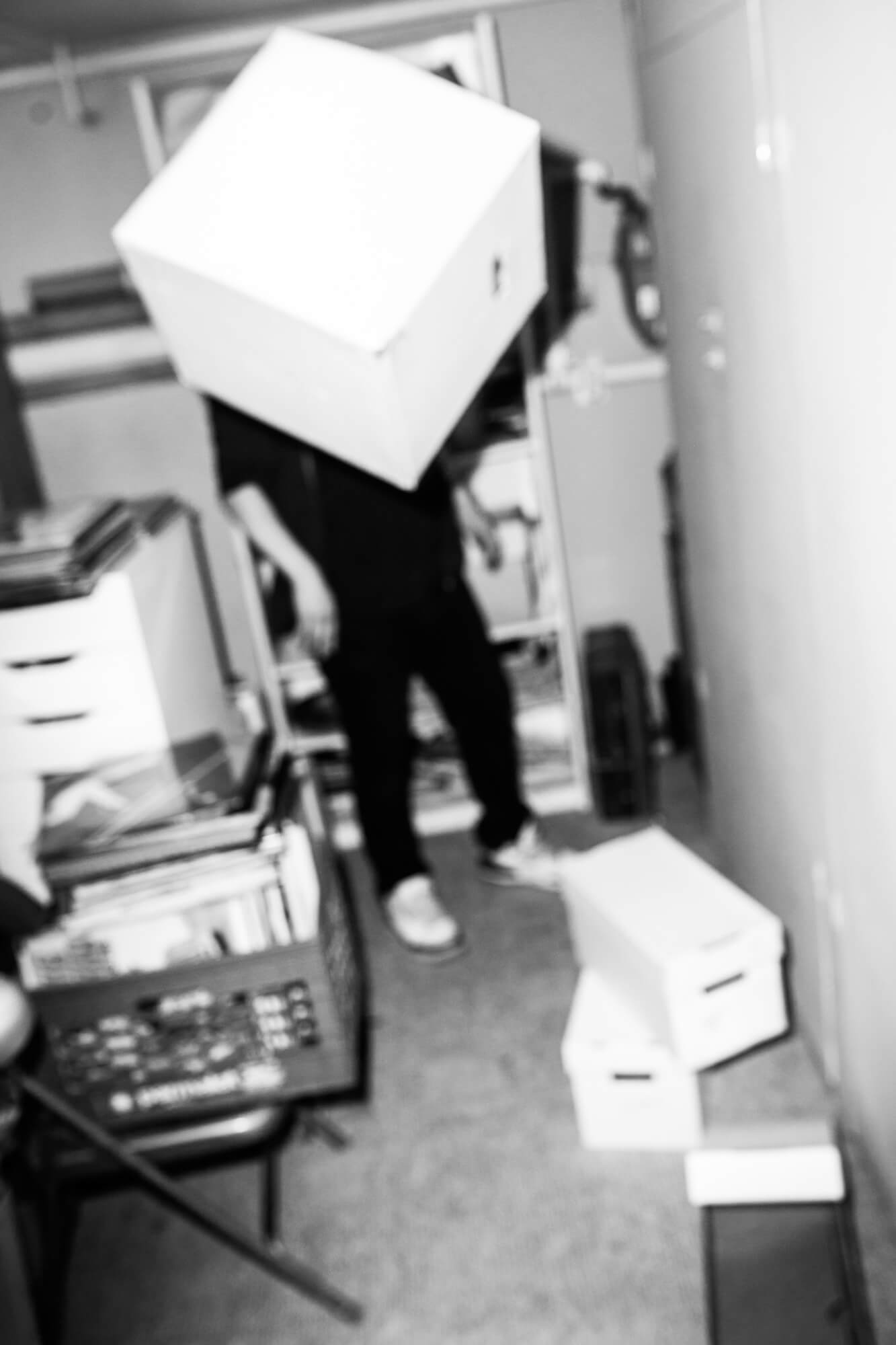 Photos by James Hartley