Published on
August 24, 2017
Category
Features
The record collection behind the much-loved party.
From watching his mother enjoy the festive show bands in Northern Ireland to seeing Gilles Peterson command a whole scene in London, Eamon Harkin's journey to Mister Saturday Night has been informed by music's ability to shape community.
With an open ear to music from across the spectrum, he and partner in crime Justin Carter have put this into practice, turning their party from local hang-out into a worldwide institution. Notching 250 parties in just eight years and marking the occasion with a fantastic compilation on its own label), Mister Saturday Night and brother-in-dance Mister Sunday are now on the verge of becoming part of the New York City furniture.
Such was the sense of bond between dancers and DJs that the pair raised over $100,000 on Kickstarter to help build their venue Nowadays into a permanent space, complete with two state-of-the-art sound systems: one for dancing and one for listening.
It's an approach which is reflected in the organisation of Harkin's 10,000-strong collection. When we spoke to him, he'd just received another big delivery, some of which were destined for the wall of house, techno and disco in the upstairs studio, the rest downstairs in the living room, where jazz, soul and ambient flank a valve amp and high quality speakers.
More of a toe-dipper than a deep digger, Harkin's collection is the physical manifestation of the Mister Saturday Night ethos, where good music rules over rarity every time.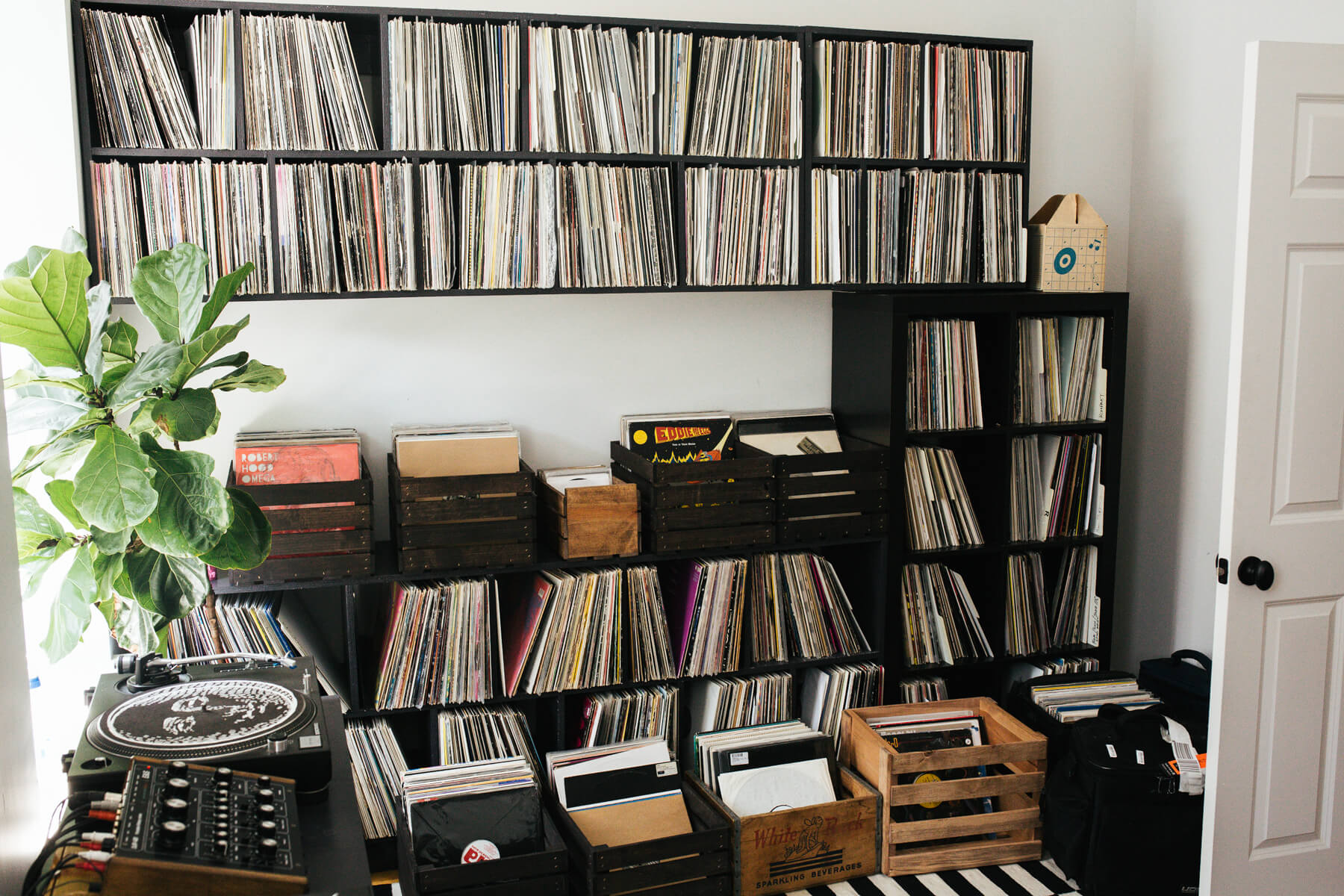 ---
We tend to start these interviews at the very beginning. What were your earliest memories of getting into music and what was your first record?
I was probably about seven years old and a friend of mine had a cassette of songs he'd recorded off the Radio 1 Top 40. There was everything from Pet Shop Boys to Status Quo to A-ha. This was the late '80s, so a lot of synth pop and that kind of music. For whatever reason I just really latched on to it and played that cassette within an inch of its life.
I remember going away to a seaside town near Derry called Portrush and I bought A-ha's 'Hunting High And Low' on cassette. Not a particularly sexy answer I'm afraid. Soon after that my mum bought me a copy of Michael Jackson's Bad though, so those were the first two cassettes I had. Shortly thereafter, I got a Sony Walkman for my birthday with a Now That's What I Call Music! 11 double cassette. At that point I was off and running.
I imagine things progressed a little from the Now comps. I imagine your teenage tastes were defined to some extent by the city of Derry where you lived?
It was very much rock bands. Variations of rock bands, from mainstream down to weirder sounds. It was definitely a process of looking further and realising that for music to be good, it didn't have to be in the Top 40. So the idea of alternative scenes and subcultures and communities that exist locally around musical genres was a concept that was becoming more clear in my mind when I was going through secondary school.
By that time I was buying CDs. The first one I ever bought was Arrested Development's 3 Years, 5 Months and 2 Days in the Life Of… I have a memory of going to a record shop with a friend and we had enough money to buy just one CD. I was holding Arrested Development and he was holding Guns & Roses and we were arguing about which CD to buy. At that point it was a real 50/50 choice for me. I was young and tempted by both these sounds. But I swung in the right direction!
A pivotal moment…
It certainly wasn't a fork in the road, and it's not as if I would never have come back to decent hip-hop, but there was definitely an instant there which I find interesting, because I was only about fourteen at the time.
What about dance music? Was there a moment when that became more important for you?
There were no real clubs in Derry at the time, and I wasn't really drawn to what I was seeing from club culture. This was back in the day when you were either an indie-rock guy or a house-and-techno guy. Those tribes did not mix, so I decided to stick with my boys!
I really started getting interested in the world of dance music when I moved to London for university, because I saw a version of it that I didn't see back in Ireland. I saw what Gilles Peterson was doing, I was what Ashley Beedle was doing, I saw what Erol Alkan was doing and it was just more interesting. It was built around a type of music that I wasn't exposed to in Ireland, and it was built around parties and communities of people coming to a party on a regular basis. That was super interesting for me.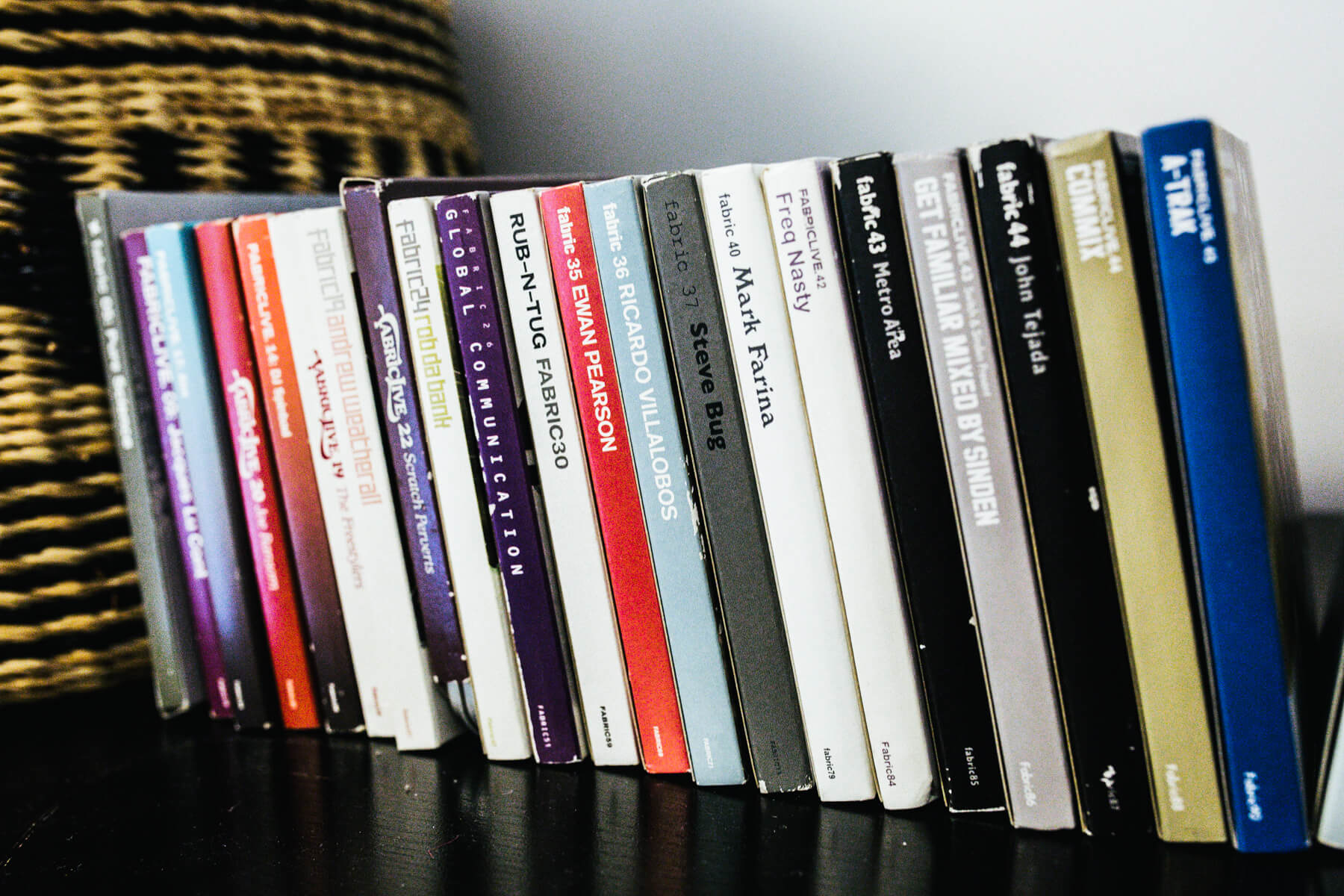 Did you have a similarly pivotal moment here like you did at the CD counter? A party or a set that really opened your eyes?
I don't know if there was a single set, but there was a period of time where things moved quite quickly for me. I remember three or four parties that stand out. Again this is not very sexy, but I saw Soulwax at Fabric. I was exposed to Soulwax because they were playing pop music that I knew but also rock music, so it was like a gateway. I also saw Erol Alkan at Trash, and I was drawn to Trash for obvious reasons because it was an indie club, and through that I saw Optimo and Trevor Jackson at Plastic People. At that time, the indie-club thing that was going on was a way for me to open up to the idea of dance music.
Through those parties and experiences I started going out all the time. I would go to Trash often; I was at Fabric weekly. I would regularly hit Berwick Street when all the record shops where down there, buying records in a very haphazard way, picking up tracks from DJs that I'd heard.
At that point I really became a huge Optimo fan, because for me they were playing the most interesting range of music. I've been exposed to so many genres that I now understand really well because of what Keith and Johnny were playing. They're very much the reason that I do what I do today.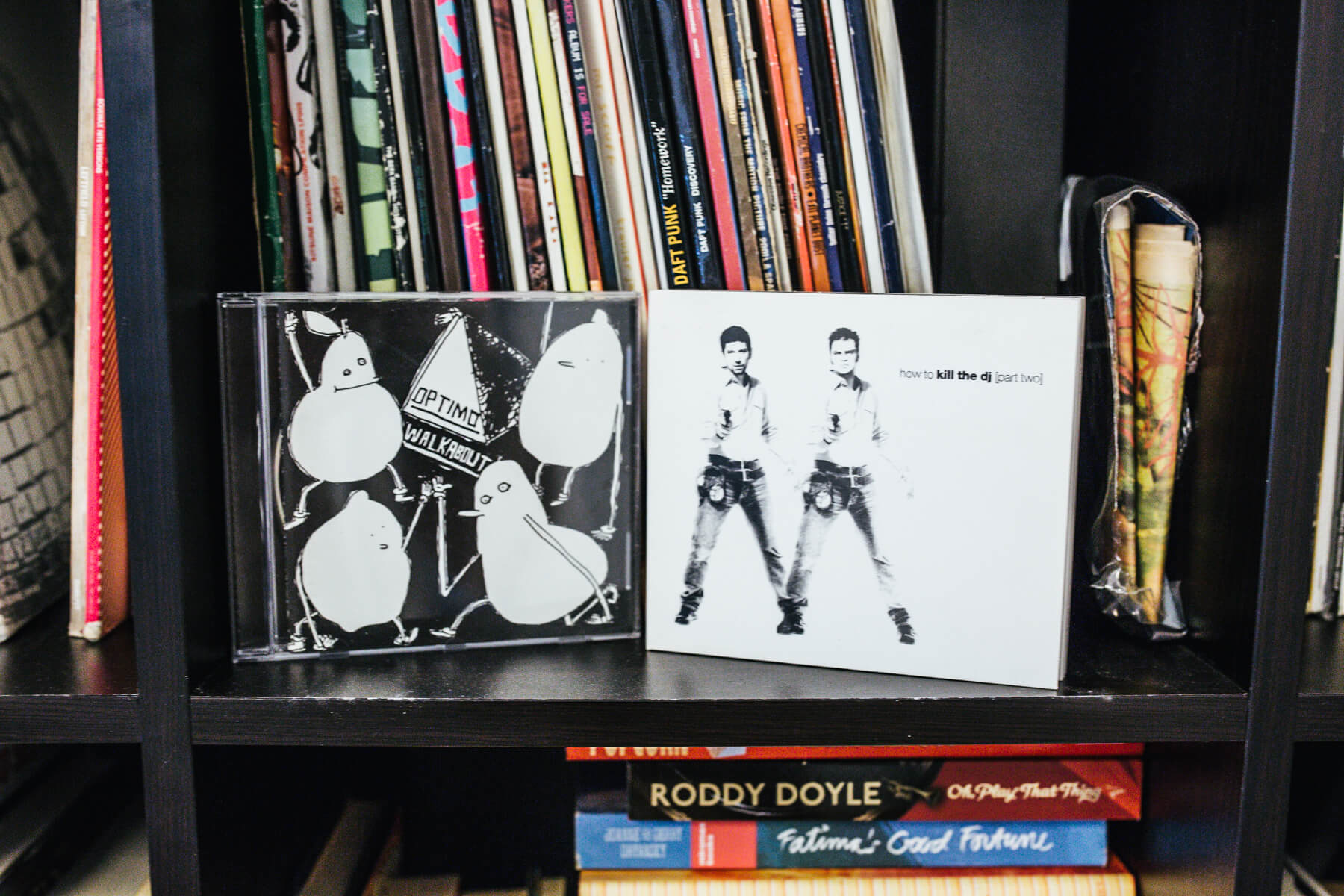 Were you buying with a view to DJing yourself?
I was dabbling at home with my flatmate, but I had a fairly serious job doing computer programming, so at that time it was very firmly a hobby. However it was through the job that I was offered a transfer to New York. I was a little bit lost, wasn't into the job so much, but had always had a romantic idea of New York, and was always excited and interested in the idea of living here. So on a whim, I went.
When I arrived here I was faced with the fact that I didn't know a sinner. I spent a good six months wandering the streets of New York, getting a feel for it, being a bit lonely, doing a bit of searching around what I wanted to do in my life and really came back to this idea that every time I'd been happy I'd been spending my time with music.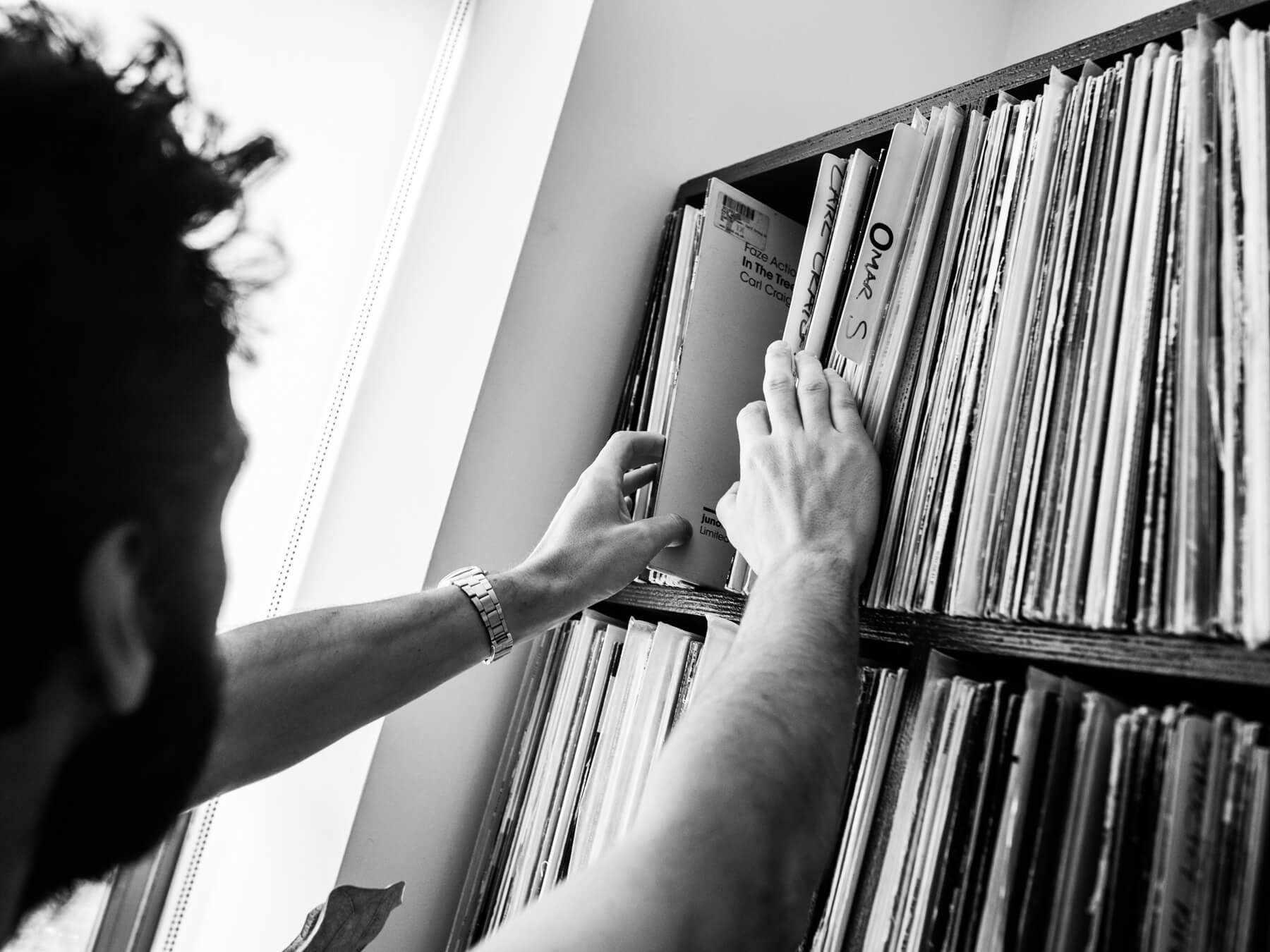 So I decided to do the job but put the rest of my energy into music. I went to all the parties I could go to, I went record shopping a lot. I was living in the West Village, and used to go to a shop called Rebel Rebel in Bleecker Street because I became friendly with the owner.
One of my favourite memories from my early years in New York was meeting Justin Strauss at that store. Justin has been DJing in New York for decades, probably every club that you can think of. I met him in that record store, and we became friends. I gave him one of my mix CDs and he was really encouraging of my efforts to go out there and get gigs. That was a real moment for me because I started to feel more connected to what was going on in New York.
I would also go to Other Music a lot. There was a store called Satellite Records down on Bowery which was very much a straight up dance music 12″ place.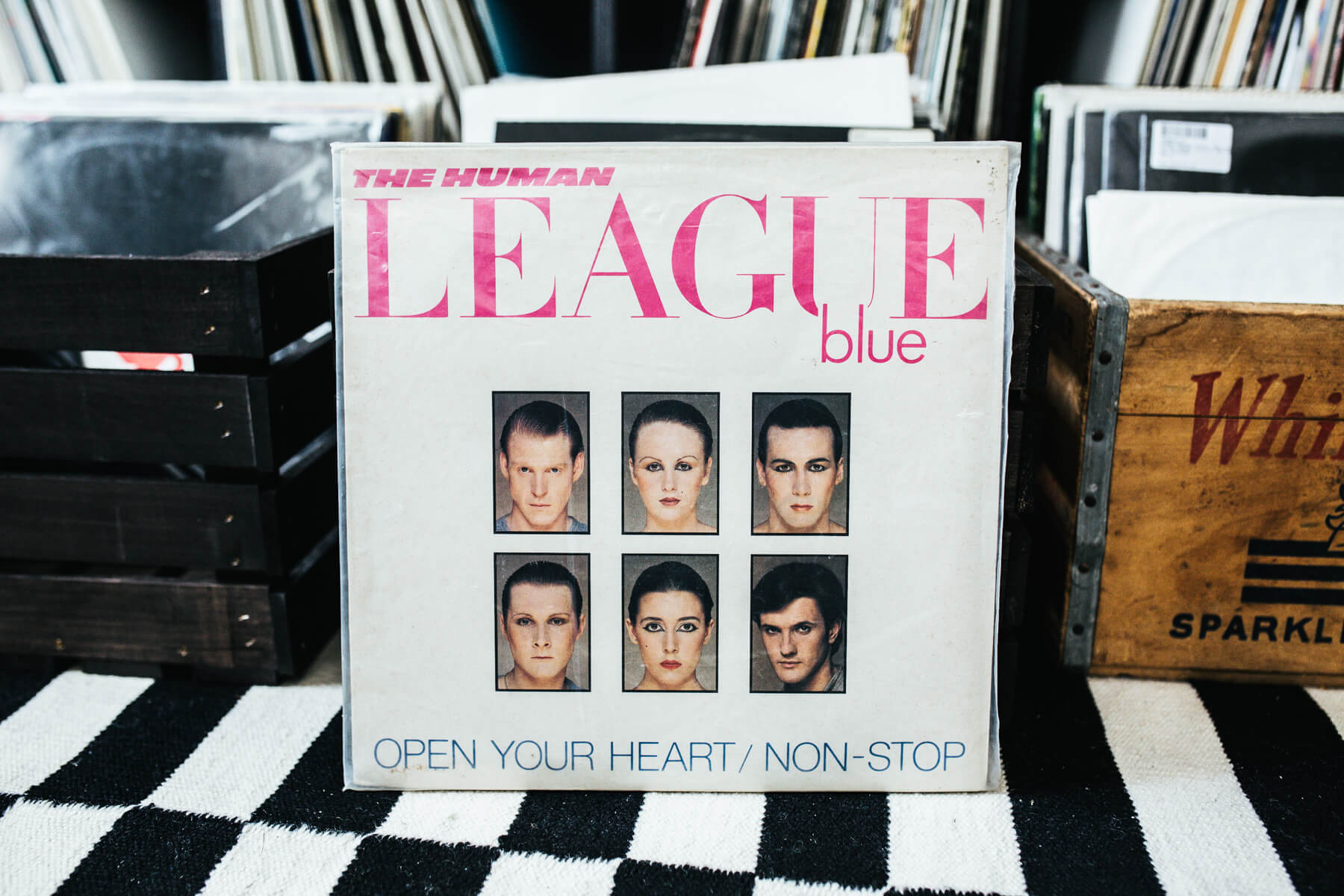 Just from knowing a little about those shops, it sounds like you were already buying in a very eclectic fashion?
Yeah, that's always the way I've bought records. I feel like I'm always following my nose and sniffing around in different directions. Sometimes I'll get into a particular label, artist, producer or genre and I'll spend a bit of time on that, but I'm always grazing more than I'm digging really deep.
The way I organise my records is indicative of how I buy my records, and how I listen to them. Downstairs I've got a nice turntable, a valve amp and some nice speakers, and it's all listening stuff. I'm always buying jazz, ambient and weird electronic stuff. I'm always buying a little bit of indie, a little bit of hip-hop. And I'm always buying a bunch of house, techno and disco, which is upstairs in the studio. This may be a bit paranoid, but sometimes I feel like I don't know enough about, say, Philly disco, because I'm not going out and only buying Philly disco.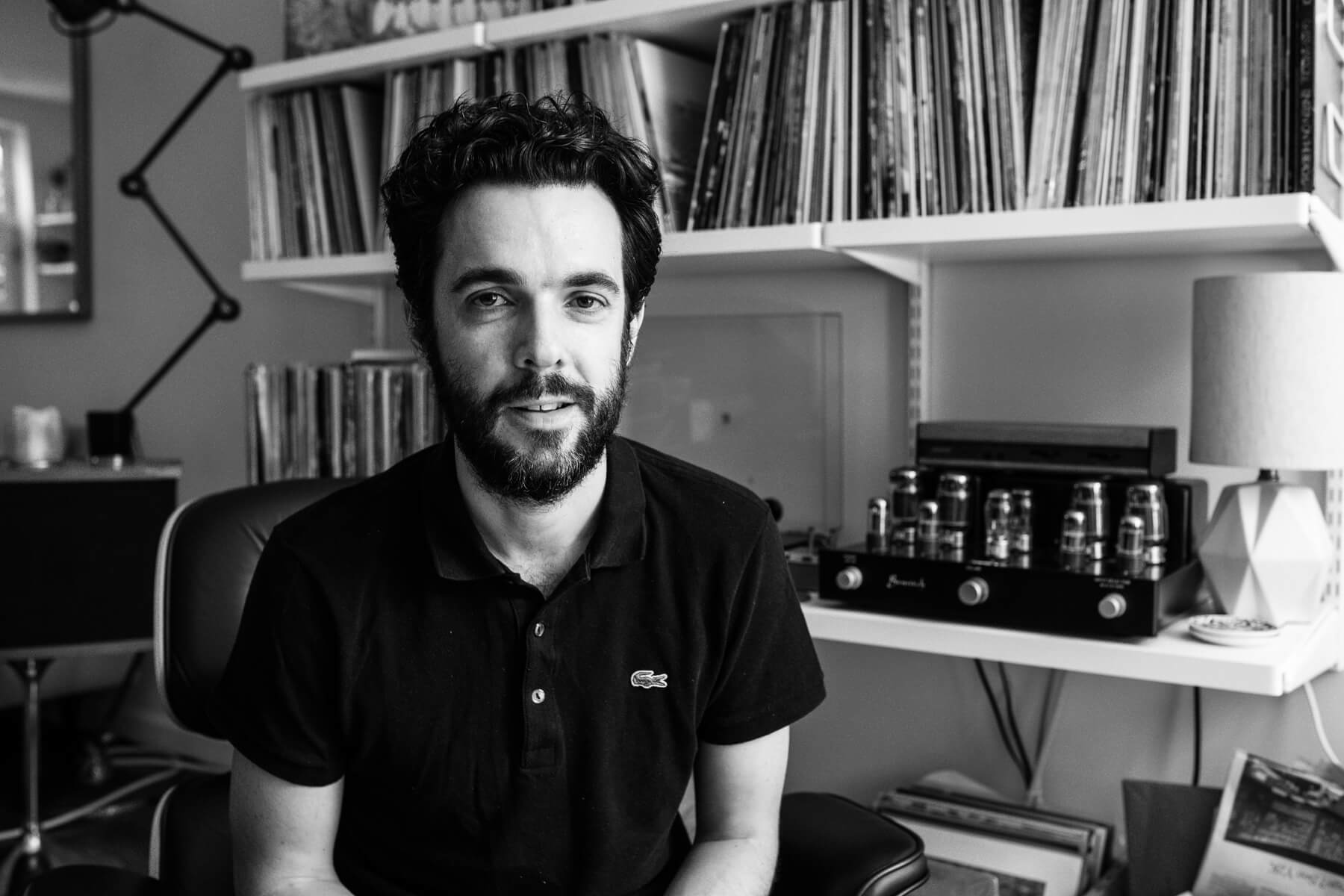 I think that can also reflect something of your personality as a collector too. Some people are very methodical and others a little more intuitive.
I'm not interested in collecting music for the sake of collecting music. I consume my music on vinyl, and if I can get a nice pressing of a record, that's all I need. I don't need the original pressing. I'll need it if it's a better sounding record, but if the reissue also sounds good, has been nicely packaged and well pressed on good vinyl, I don't need to buy the $400 version. I'm just happy having the physical manifestation of it.
Music at its core is art and a manifestation of cultures and people – who they are and what they feel – and I feel like only focussing on one particular genre means I'm missing out on understanding other elements of humanity. So I'd rather sweep around and take it all in than drill into something.
Going back to those early DJ experiences, my favourite experiences on the dance floor have always been listening to DJs who play a range of music. I love house, I love techno, I love it all, and sometimes it's great to just go out and get pummelled over the head by techno for six hours. But not all the time.
We've played Panorama Bar a bunch of times and when we're done I always head down into Berghain and it's always a great experience. It's powerful and immersive. But after about three hours I'm like, "I could do with something a little different now."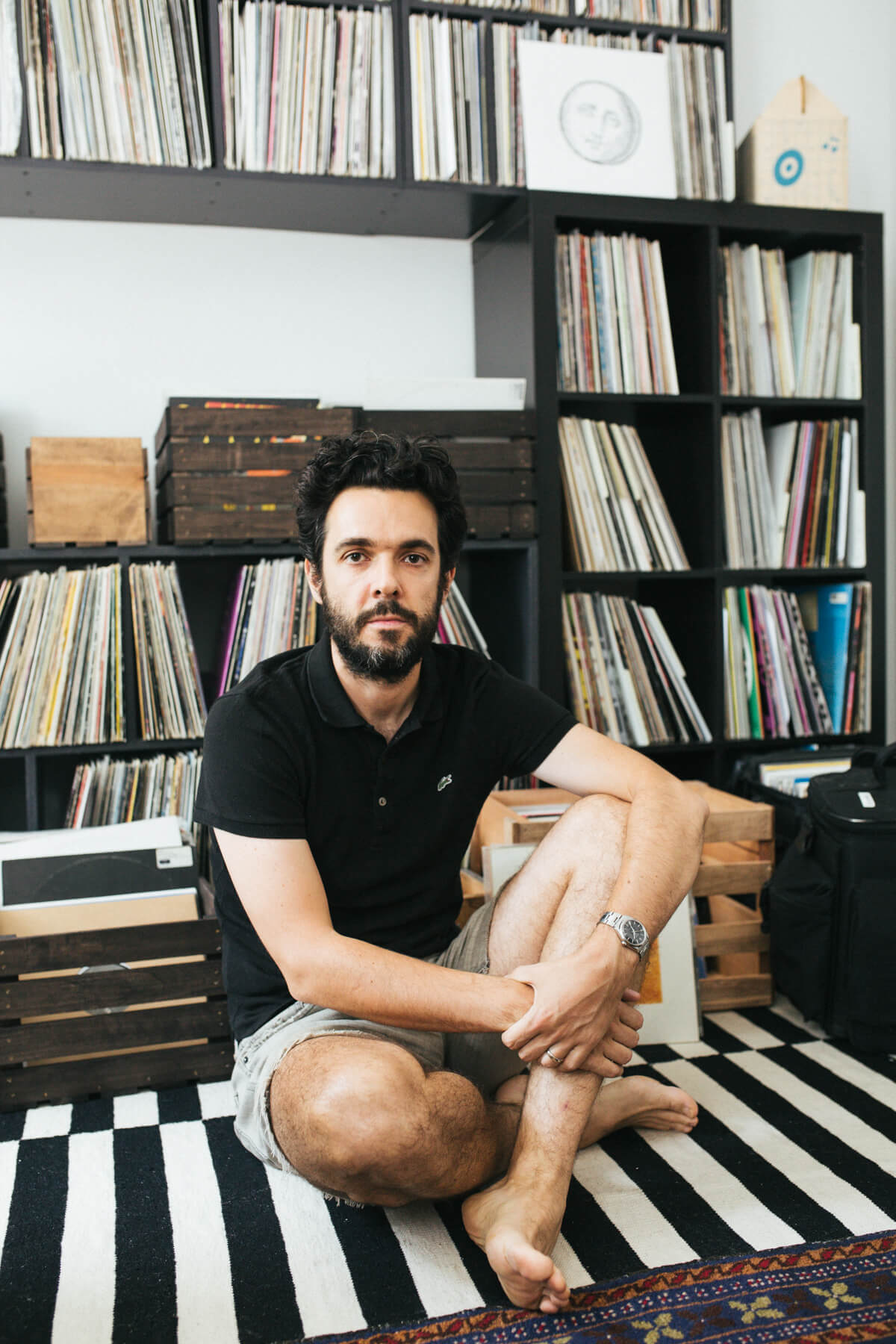 I guess it sounds like rarity isn't that important to you either?
No, and I have a little bit of an allergic reaction to that whole thing. If there's a great record that I love and I really want to have it on vinyl and I really want to play it out and I look it up and it's a $300 record, I'll make a decision. But I'm always quite wary of buying it and it suddenly being repressed three months later, because then I'm going to kick myself. I have no interest in spending $300 to have a particular edition.
We put out this compilation and mix to coincide with the 250th party, and we were going through the tracks we wanted to license based on the tracks that have been anthemic at the party. And then we looked them up on Discogs and it was tempting to get into this cynical practice of trying to license the most expensive records. That would have been contrary to the real mission to put out the compilation, which was to release a cohesive mix with records that came from the party. Some of the records that are on there are not hard to find and not expensive. It's just good music.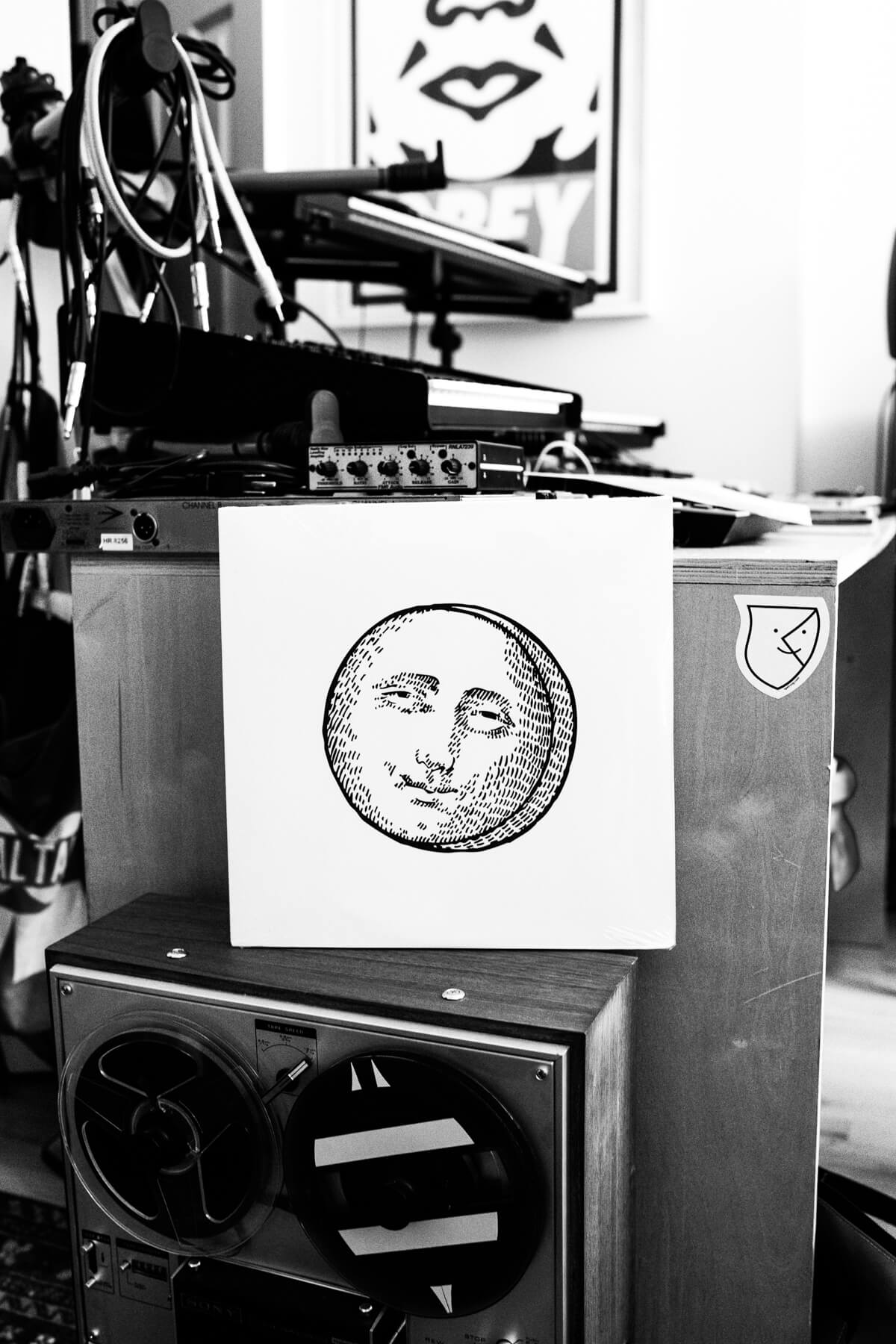 Let's rewind back to the start of the party in New York…
I arrived in New York in 2003, 18 months after 9/11, and I actually found it really hard to find good parties. [Rudy] Guiliani's crackdown had taken its toll and 9/11 had really hurt the party scene as well. It felt like a low point for New York. I was doing my own party at a place called Lit in the East Village called Calling All Kids, which I did for a while just to have my own thing to varying degrees of success.
I got connected to a bunch of DJs who were doing this massive party called Motherfucker, which used to happen about 6 times a year on bank holiday weekends. It was predominantly a rock and roll party, but it felt more important than the Erol Alkan version of this that I'd experienced in London, because it had such a diverse set of people at it. You had the club kids, drag queens, and a large gay community that went to it, so I started to go to that, become involved and DJ there a few times.
Often because a lot of clubs were shutting down, the places these things would happen in weren't great. I was picking up on these deficiencies and that coincided with meeting Justin [Carter] and having many conversations about why things weren't better. We were clearly inspired and frustrated by the same things. We had similar ideas of what a party should be and that ultimately led us to doing parties together. And it went from there.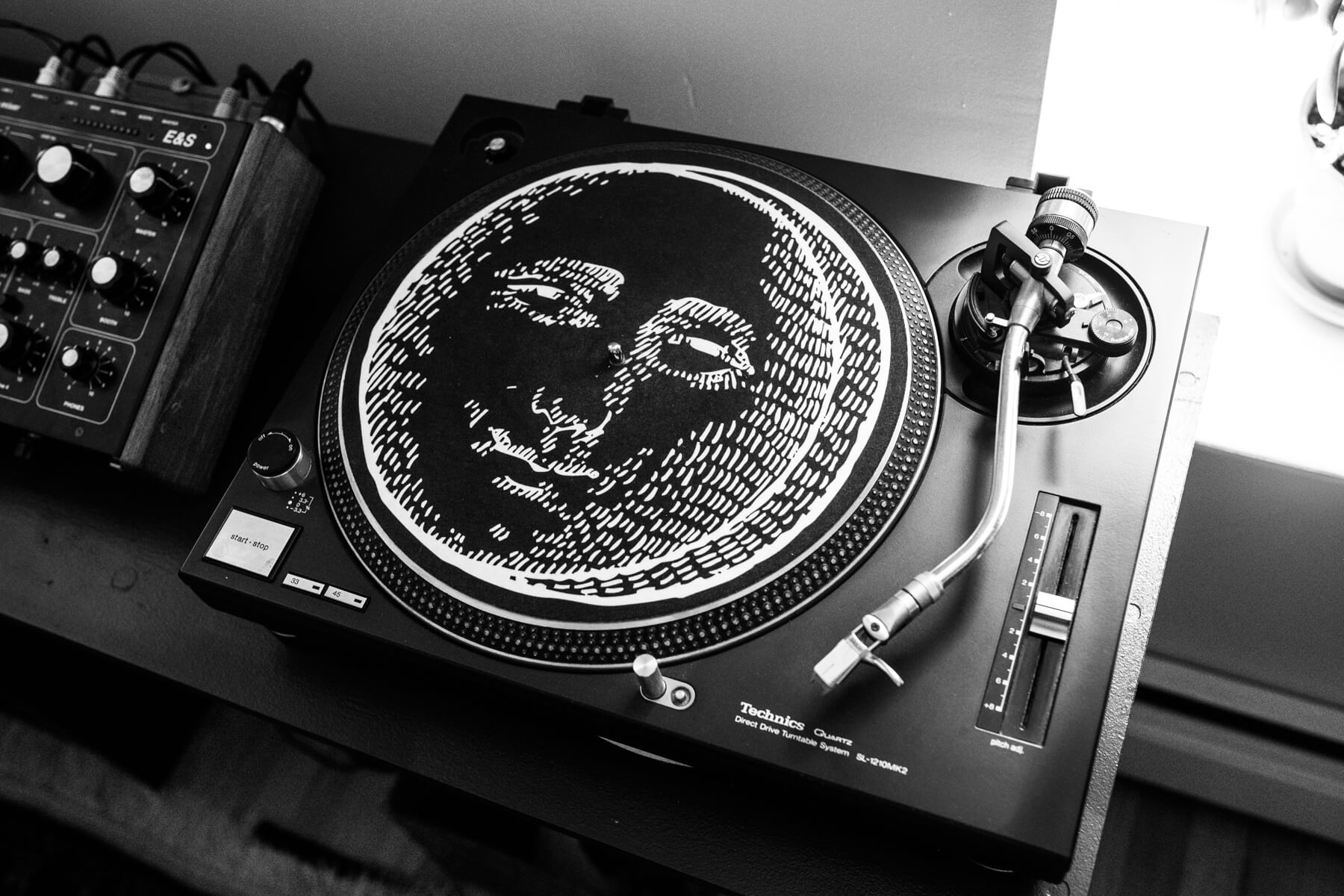 I imagine you know each others record collections inside out…. When you play together now is it pretty off the cuff?
It's always completely spontaneously. We both just show up with a couple of bags of records and go from there. A typical Mister Sunday is one where we alternate who is opening up the party. So one week I play the first couple of hours and Justin plays the next couple and we go back to back for the peak through to the end, and then the next week we switch around. We'd always play back to back for the core part of the party. And when we do that we just get our heads down and feed off each other, doing two for two. There's actually very little vocal communication, it's more like feeding off the record the other person has played before, reading the dance floor and deciding what's the best next move. There's a real chemistry that's developed there over the years.
To begin with you could probably characterise Justin as being more soulful, and I was a little bit more from an Optimo world, maybe a little tougher and little gnarlier. Whilst we probably still lean in those directions, there's been a lot of merging, to the point where we'll train-spot records off each other, and if he plays a record that I really like I'll buy it for myself. I just can't play it out the next time!
Having said that you dip in and out a lot, are there any particular records that mean a little bit more to you?
I have a dedicated section for Carl Craig, because I'm such a huge fan. And similarly Robert Hood and Floorplan, a big section for him. And also next to that is Omar S, which is obviously quite a Detroit-centric range of artists. I just find I go back to those producers time and time again. There's a Levon Vincent section, I will buy his records on sight. There's a pretty substantial Kerri Chandler section, and I have all the Junior Boy's Own records as well. I love that '90s British house sound.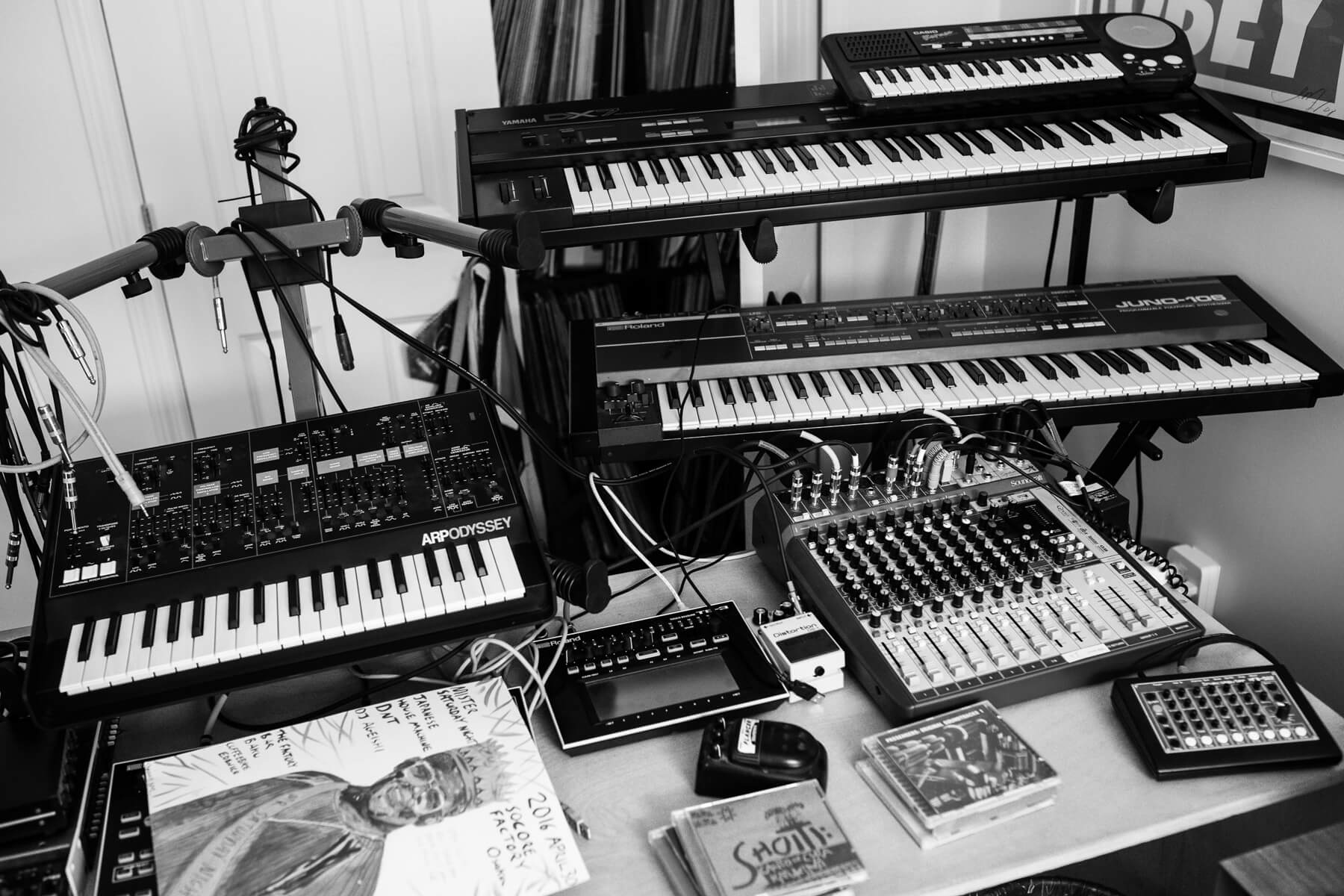 How about downstairs in the listening room?
I've got a fairly substantial jazz collection that goes into funk, soul and then into '90s hip-hop, through to a lot of ambient electronic stuff. All the Eno ambient records, a bunch of Krautrock. We do these other parties in New York called Planetarium, which are listening parties with a really nice sound system and a live music element. People come in and lie down on the floor for six hours and just bug out on us playing weird records. I DJ from the downstairs collection when I do that. It's really nice to exercise those muscles and enter and completely different musical headspace.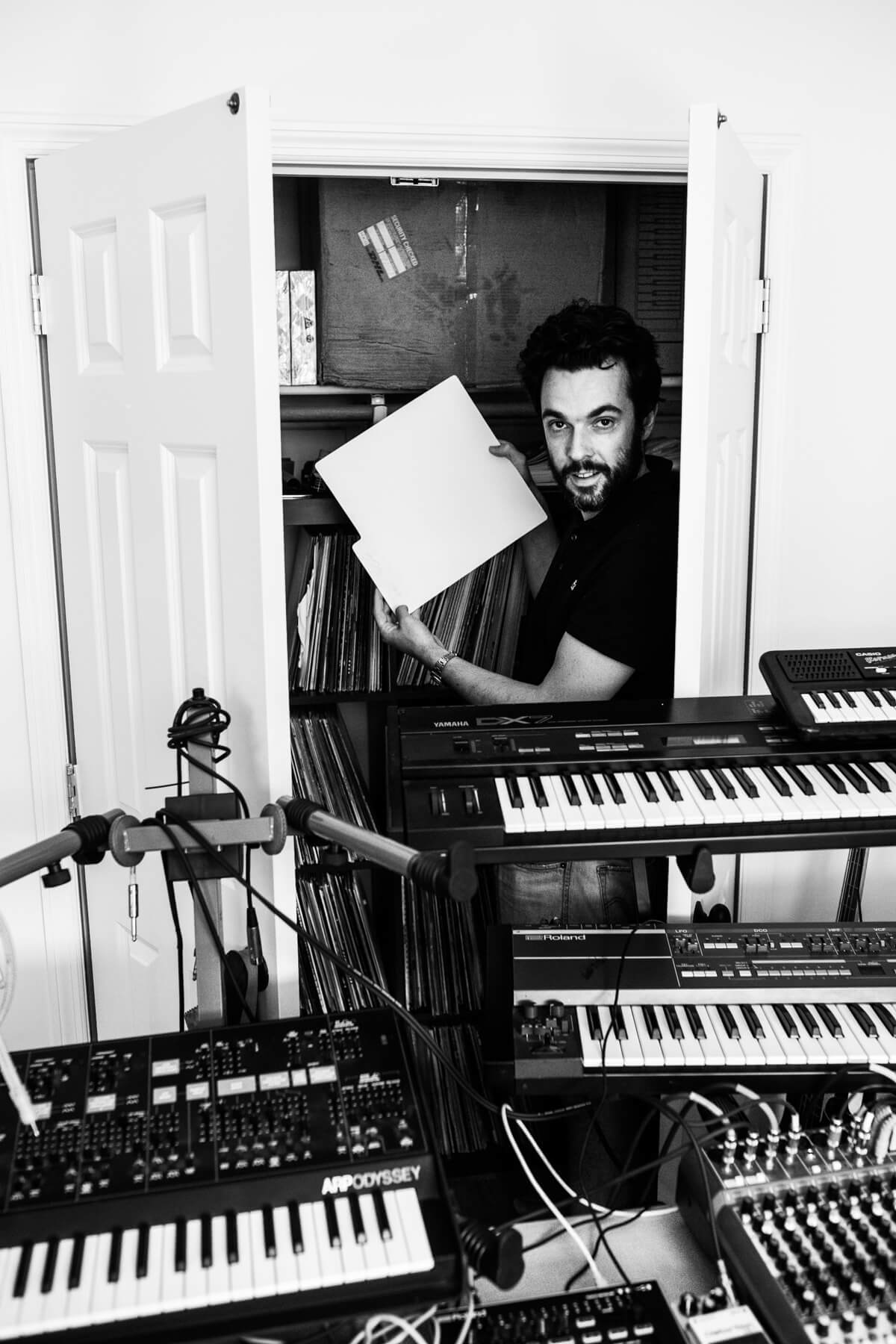 Speaking of headspace, one last question. What does the collection mean to you?
The listening section downstairs makes me feel like home, just to sit next to it and put on a record and listen to it. I come upstairs to where I work and there's an entire wall of dance music stuff and a closet full of records. We have a guest room that has a bunch of records in too. I should probably purge a little bit, but I'm reluctant to do that for whatever reason.
---
Eamon Harkin and Justin Carter bring Mister Sunday to London on Sunday 27th August at York Hall. Click here for tickets and more info.
Photos by James Hartley