Published on
August 29, 2019
Category
Features
Belfast-born producer and DJ Calibre, aka Dominick Martin, has always followed his own path – in the world of drum'n'bass and beyond. In 2001, his debut album was released on Creative Source, a label run by d'n'b legend Fabio. A few years later, he started his own imprint, Signature Records, with an output that has been steady ever since.
Calibre's 2005 album Second Sun is regarded as a genre milestone. The former art student has a multifaceted interest in music, and an immense hunger for records. Holger Klein meets Dominick Martin at his home in Cologne, Germany, to talk through his collection, touching on genres including ambient, reggae, new age, his love for vinyl and his career so far.
Dominick Martin lives close to the river Rhine, in the South of Cologne. A-Musik, one of the city's finest record shops is just around the corner. Before the Irish producer and DJ moved to Cologne three years ago, he lived in Mönchengladbach, a small town nearby. "I found Gladbach very restrictive, the people are nice, but I need some record stores," he says.
Martin came to Germany seven years ago, with absolutely no records at all, having left everything in his home town of Belfast. With that in mind, his current collection looks even more impressive. This is not only because of the number of records he has acquired over the last few years, but also because of the diversity and depth of this collection, including pieces of '80s pop, punk, reggae, soul, blues, musique concrète and ambient.
When his debut album, Musique Concrete, came out in 2001, it was quite unusual to hear tracks that were not based on reggae basslines. Calibre's redefinition of d'n'b operated in a similar way to house music. His sound was later tagged 'liquid funk', but over the years, Dominick Martin has continued to spread his music to new territories. He still employs sampling as he did in his early days, but can write music from the ground up, too.
"Belfast was a fairly rough place," he explains. "When major violence gets normalised, petty crimes are just like nothing." He regularly got into fights, partly because of alcohol. As his fame and touring increased, his drinking habits became way too heavy. The year 2008 was a turning point for him. He's been sober for more than ten years. "I generally don't talk about stuff like this ever, so it was nice to be able for once," he reflects.
As he culminates a summer residency at XOYO with guests including Mala, Joy Orbison, Ben UFO, DBridge, and DJ Flight, we spoke with Calibre to find out about the records that have shaped his life along the way.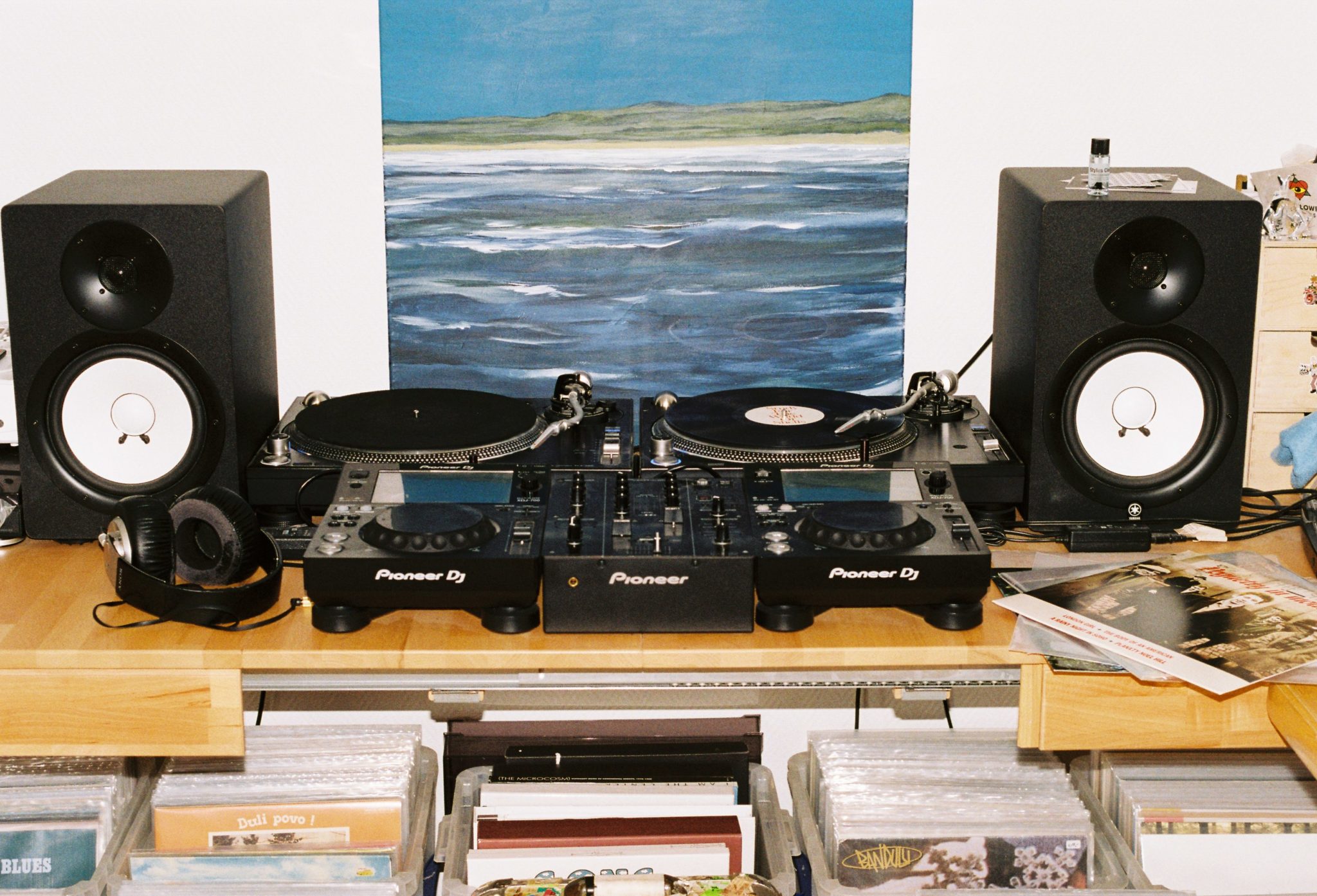 ---
When did you find an entrance to the world of record shops?
When I look back on my teenage days, I remember that it took quite a while until I found the right places. From there on, it was like I was in some video game castle: I found these doors, I just had to open them.
Were there any shops in particular?
My father was really good friends with a man called Terri Hooley who owned an independent punk label in the late seventies, right at the time of punk rock's heyday. He also ran a shop, Good Vibrations, on Great Victoria street. Pretty much everything in Belfast is named after English people. When I was thirteen, my dad said to me: "Just go down there and say you know me."
Terri only had one eye, he was a real character; he was [the person] who signed the Undertones. My dad had records by The Outcasts and these early Belfast punk bands. The records were more accessible than English punk rock, they were quite tuneful, mimicking the growing prominence of melody emerging in punk at that time. Terri's shop was the first place that I went to.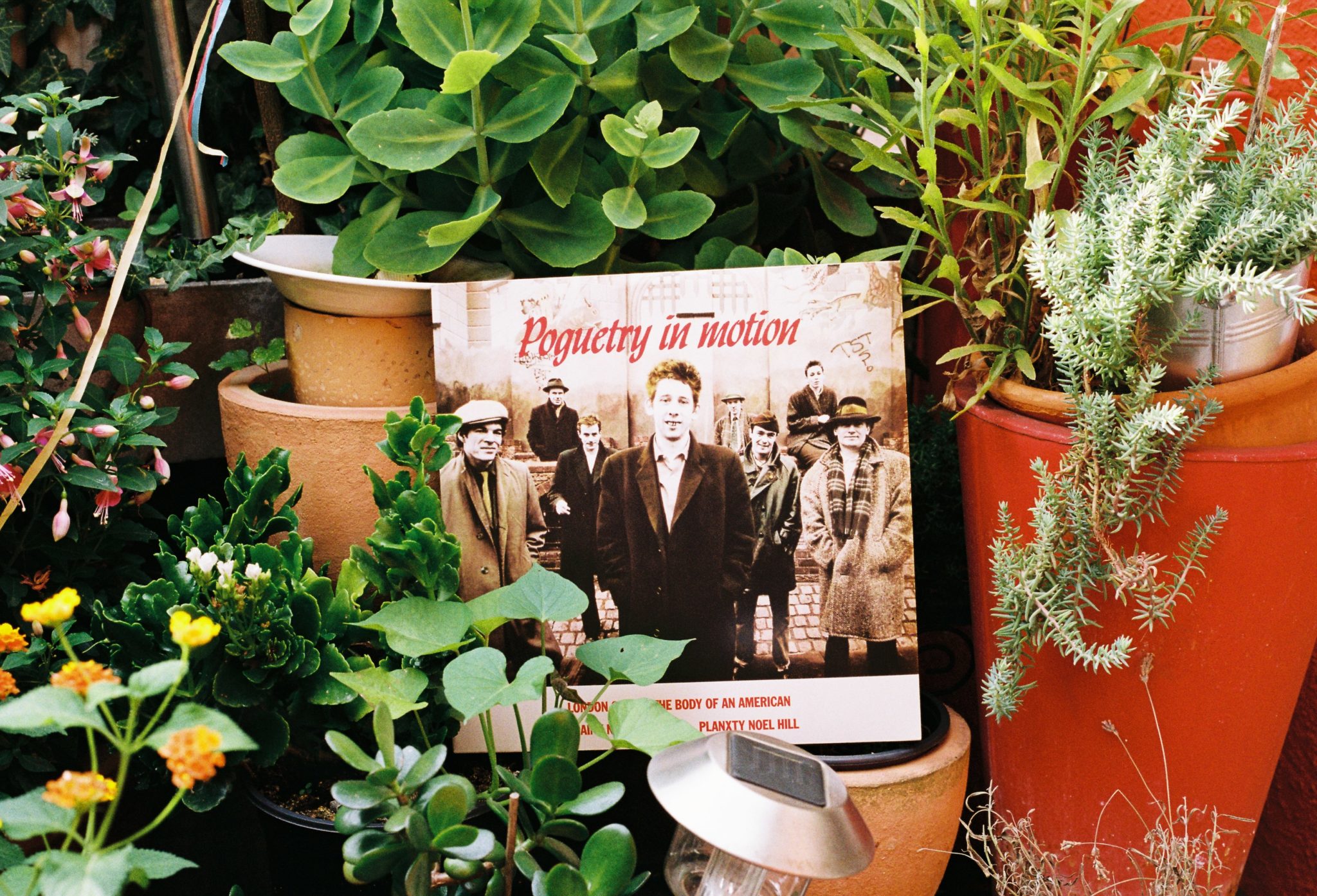 So you had a proper introduction straight away.
Yeah, I think so. Because I was musical as well, I always knew there was something for me in that world. Record collecting has always been an information centre for everything, and it still is for me. I have no real interest in my contemporaries, in the music that I write. My interest is in the rest of the world.
I started with punk, then it became a mixture of heavy metal, rock'n'roll, garage, reggae. Reggae was really important for me. It sounds a bit cheesy today, but I loved that period of reggae, with bands like UB 40 and the Specials, while there was punk and a political element going on as well. This was sort of Belfast-like; it seems like ideologies worked for me.
That music was pretty transcendental, people had seen these problems everywhere and you could hear that in the music. The record shop was a social point for me, not only with music, just whoever happened to come in there, all the freaks of Belfast and the people who had a genuine interest in music. Good Vibrations was such a good place to start. It went on from punk rock to psychedelics and taking mushrooms. The mushrooms were the next level.
Where did the mushrooms take you?
In Belfast, everyone is heavily exposed to tribal and ideologic purpose. I think that can break you down very quickly if you're a young fellow, bored out of your mind with Belfast. So mushrooms and listening to Spacemen 3 was what I did for my late teenage years. The Perfect Prescription is my favourite Spacemen 3 record. On the first side there's this beautiful symphonic track, it's called 'Transparent Radiation'. Whenever I hear it, I'm like: "oh my God, this is really extra-dimensional." There's this thing about ambient music, anything can happen when you listen to John Cage. Or take records by Faust and Can, that sound is experimental, but it makes sense now. Back then it was like, "what the hell is this?"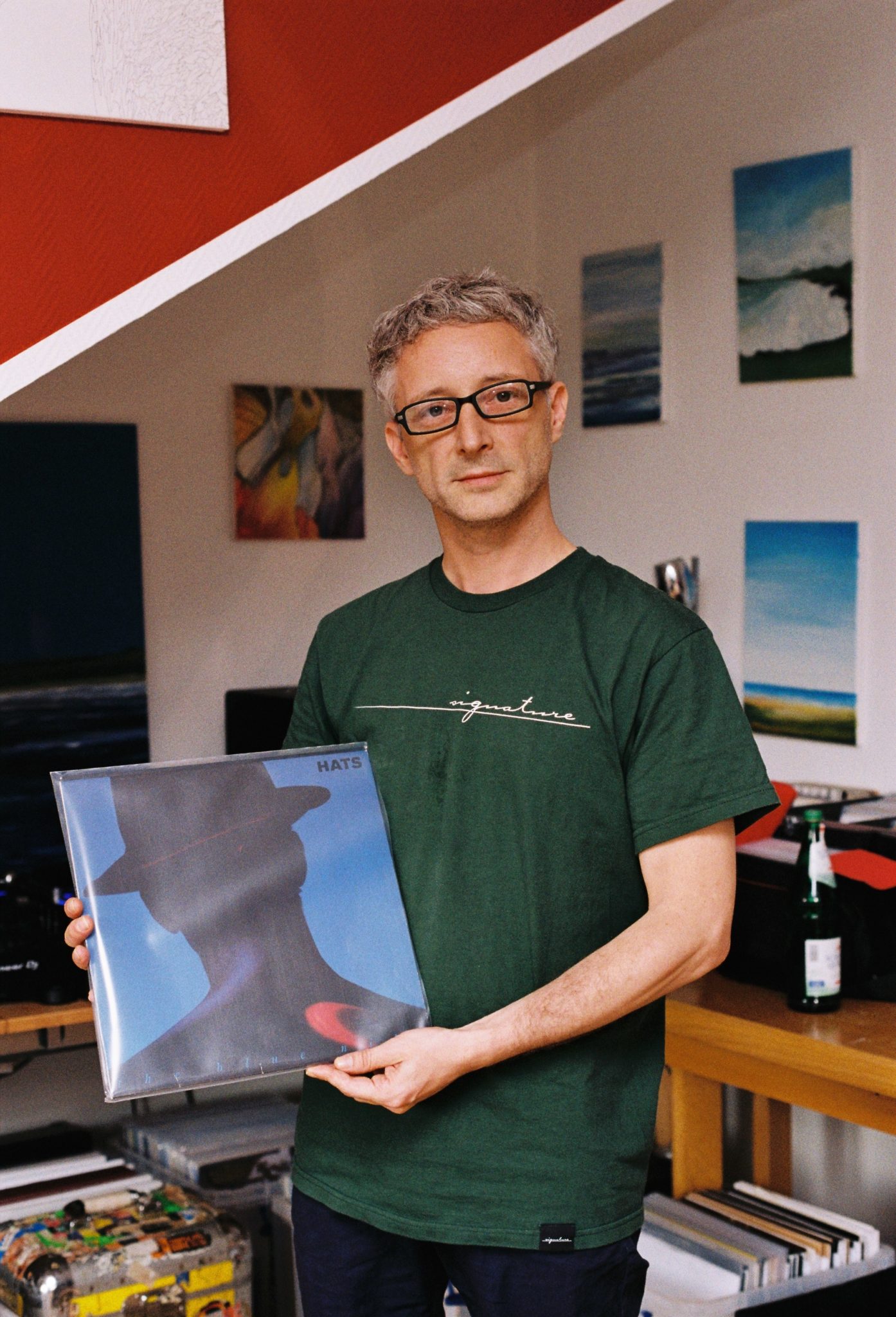 I went to a working class Catholic boy's school, it was a tough place. My older brother went to a grammar school. These guys had money, they had access to the world of music. So my brother has always remained a music mentor for me. He introduced me to a lot of stuff, to things like The Blue Nile. Here's the album Hats, a record I only discovered recently. I'm a child of the '80s. 'From the Late Night Train' is a fantastic blues track. This one – Apollo – Atmospheres & Soundtracks by Brian Eno, Daniel Lanois & Roger Eno – is another great record. It's a worn out subject, but I can't ignore it.
It's just been reissued and there's quite a hype around it, and I think it deserves it. There was nothing else really like it at that moment. Today, there are a lot of people doing that, but it's only like a side salad. This record is the main dish. I would walk the dog on the fields near my mum's house in Belfast, and listen to this over and over. It was like tripping when I've taken psychedelics – so powerful.
Things like Erik Satie or John Cage came later obviously. I went to art college for a while, and John Cage was somebody that I studied. Listening to Erik Satie's music with its spiritual atmosphere was something very important to me as well. There's a deep philosophical edge to all of this, which is often beyond me. Here's a very listenable John Cage album – a self-titled 1978 album on Tomato including the 'Seven Haiku' suite. When I'm painting, I always listen to something like this; I don't like stuff that makes me hum along. I prefer music that exists in parallel, without too much disturbance. I also love insect or bird noises, which is now a frequent thing to find in record shops.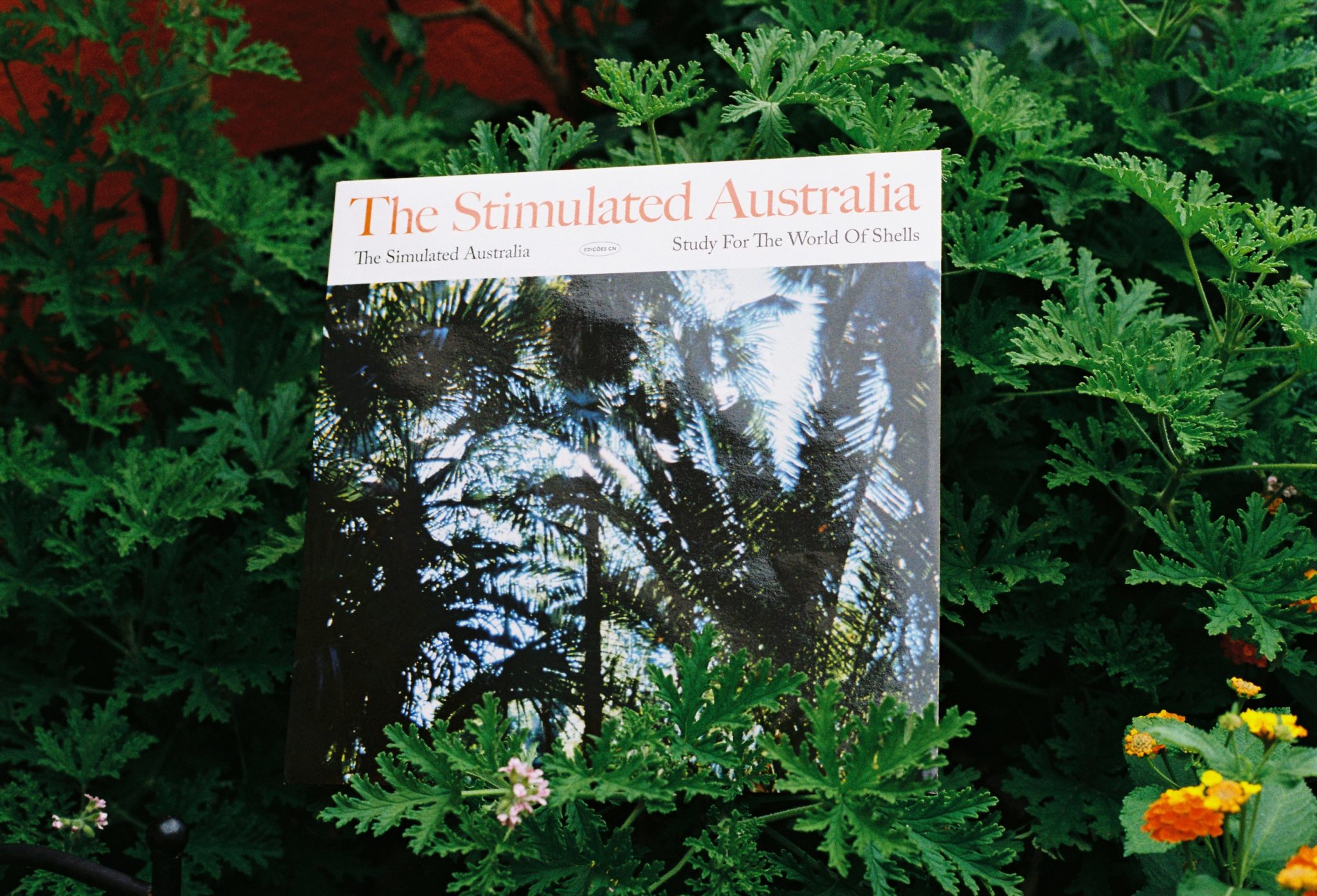 You went to art college, and you're still painting. The sleeves of your records also feature your pictures. How often do you find time for that?
Not very much when I'm travelling a lot. But when I'm here, I do three or four paintings a month. It's a very quick process for me, it's out of the mind. A lot of the pictures you can see in this room are ideas I've had for record covers. This one has already appeared on Shelflife 5. I'm not the greatest artist, I'm just painting. I also think I'm not the best musician in the world, but I love it.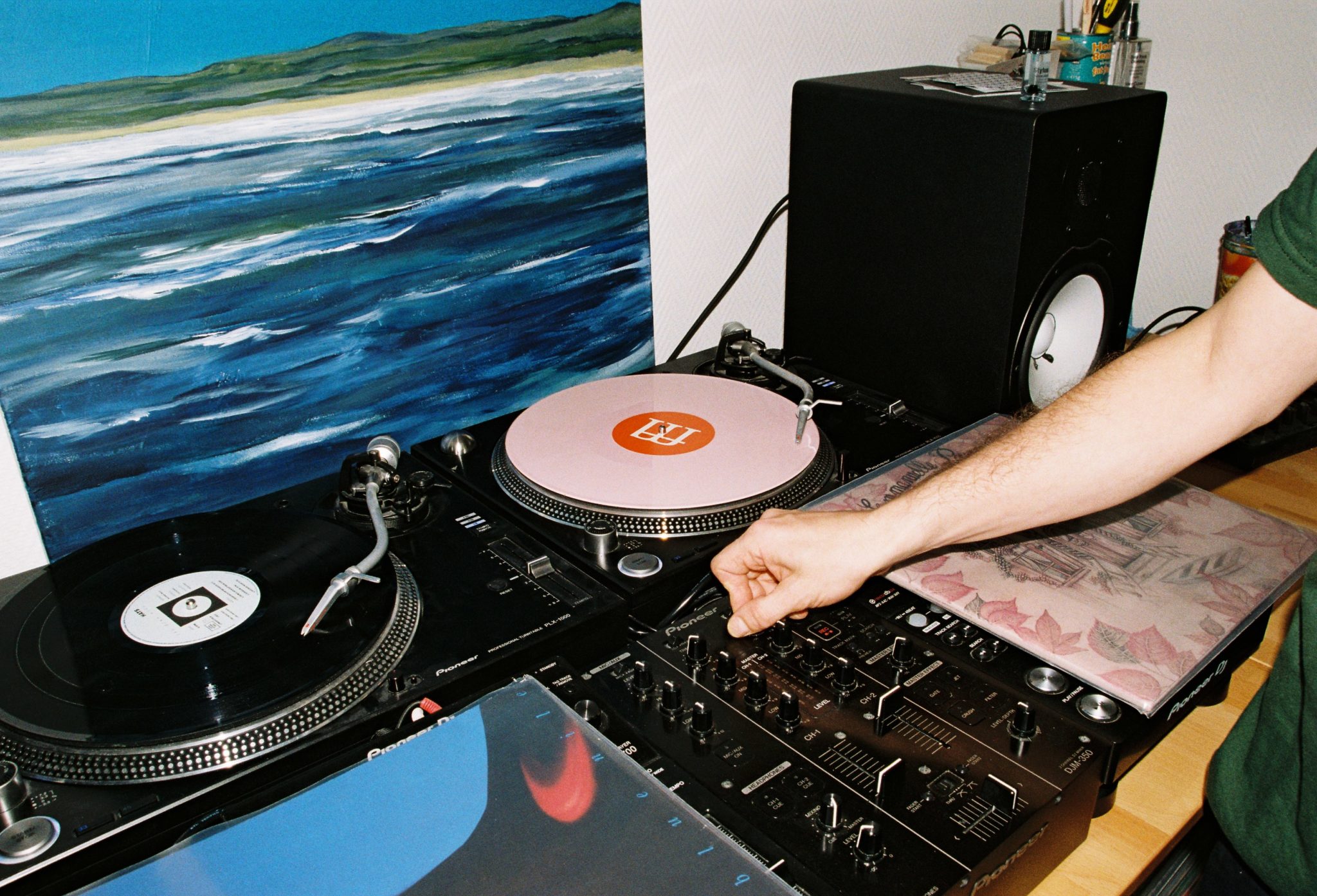 Quite early in your career you started to cross the genre borders of d'n'b.
Sometimes I feel like I have to fight through that. I think d'n'b is really unique, but I like to play different types of music. I want to get down to house and techno, but obviously I've never been one of the top guys in that. I like how it shuffles, it's got a different thing. D'n'b is more like: "Come on, let's go!" Even the stuff that's really deep. Years ago, people around the world were into the deep stuff. I really like how the deep stuff breaks down the time.
People who are familiar with your records might know that you have always tried to break the d'n'b concept in one way or another.
I'm not sure whether I can define it. I'm just trying to create music that I like, music that feels okay for me. I've got so much music, I've got thousands of tunes, but I write tech music or dubstep as well. I've done a lot of tunes around 140bpm. I also record ambient music. Of all the music genres, ambient is the most challenging for me. My version of the ambient experience is more like an excerpt rather than the grand experience that Brian Eno did.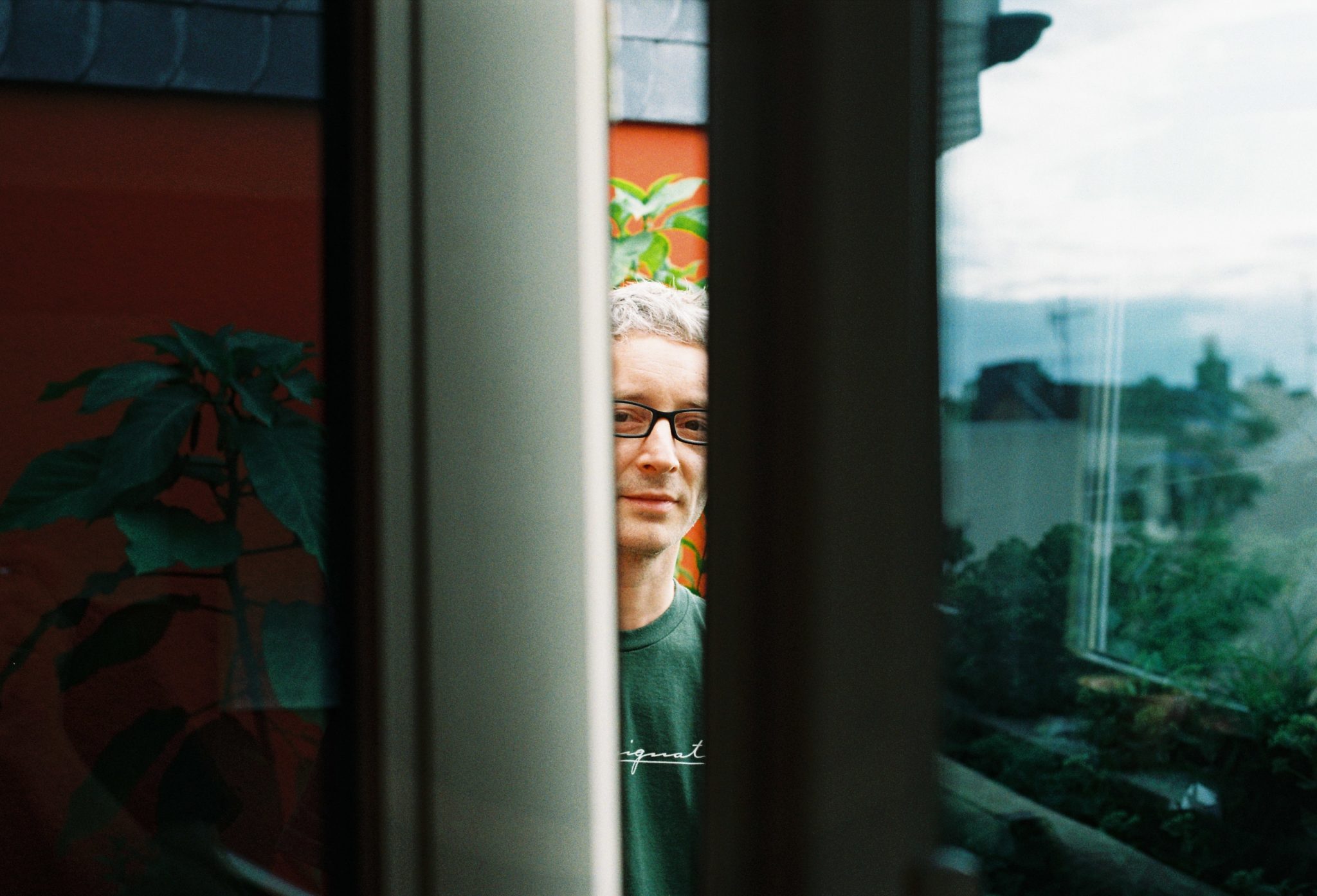 What gear are you using in your studio?
It's very simple. I've got three systems. There's an old quarantined Macbook with a really old version of Logic Pro. It's Logic 7 I think, I really love it. And then I've got two other Macbooks, one with a not so recent version of Logic, and another one with the latest version. I can interchange my systems, depending on what I'm doing.
Obviously I'm singing all the time on my music, so I bought a really good mic. My mic goes into this Michael Zähl EQ. Michael Zähl used to work with Conny Plank and Can. From what I've heard so far, this EQ is really fantastic, but I still have to get it all sorted. Then I've got an Apollo sound card which is pretty expensive, but not too crazy. My monitors are not commercially available, they were made by Mo Stern from Berlin. He's very famous in Berlin, I think. The speakers are called Lilliputs, because of their small size which is perfect for my tiny studio. That's it, I don't have much else. Back to the records, we could go from ambient to reggae, don't you think?
Oh yes, sure…
I often wonder why I have this passion for reggae. I'm a white boy from Belfast, and I feel a wee bit inhibited by that. Maybe I shouldn't, but I do. I'm not that reggae don, I'm not that guy. I just love reggae and I buy a lot – like shitloads. I also play it sometimes. Especially in my residency at XOYO in London, I play my 45s. Reggae was the next thing for me after punk – King Tubby, Lee Perry, Scientist, and then I went deeper and deeper. But I'm not buying weird '80s shit like Mark Ernestus plays. I'm pretty friendly with Mark, he's one of my heroes, I really love the music they've done. For me, it's the most beautiful music out of Germany.
Here's a record that's really rare – Soul Syndicate's Harvest Uptown LP. I bought it 15 years ago in Shibuya, Japan. There's this shop by this famous reggae dude. He owns the place. You have to go up left, and it feels like the living room of his flat. There's loads of specialised reggae stuff. Usually I'm more into the dubby stuff, but this record is quite poppy and really soulful. It's pretty political, and feels like a revolution. I love the cover. Buying records is my duty. The best thing for me is when I have a shitload of new 45s. Man, that's my favourite. Years ago, I rejected 45s, but now I love them, I like that limited scarcity.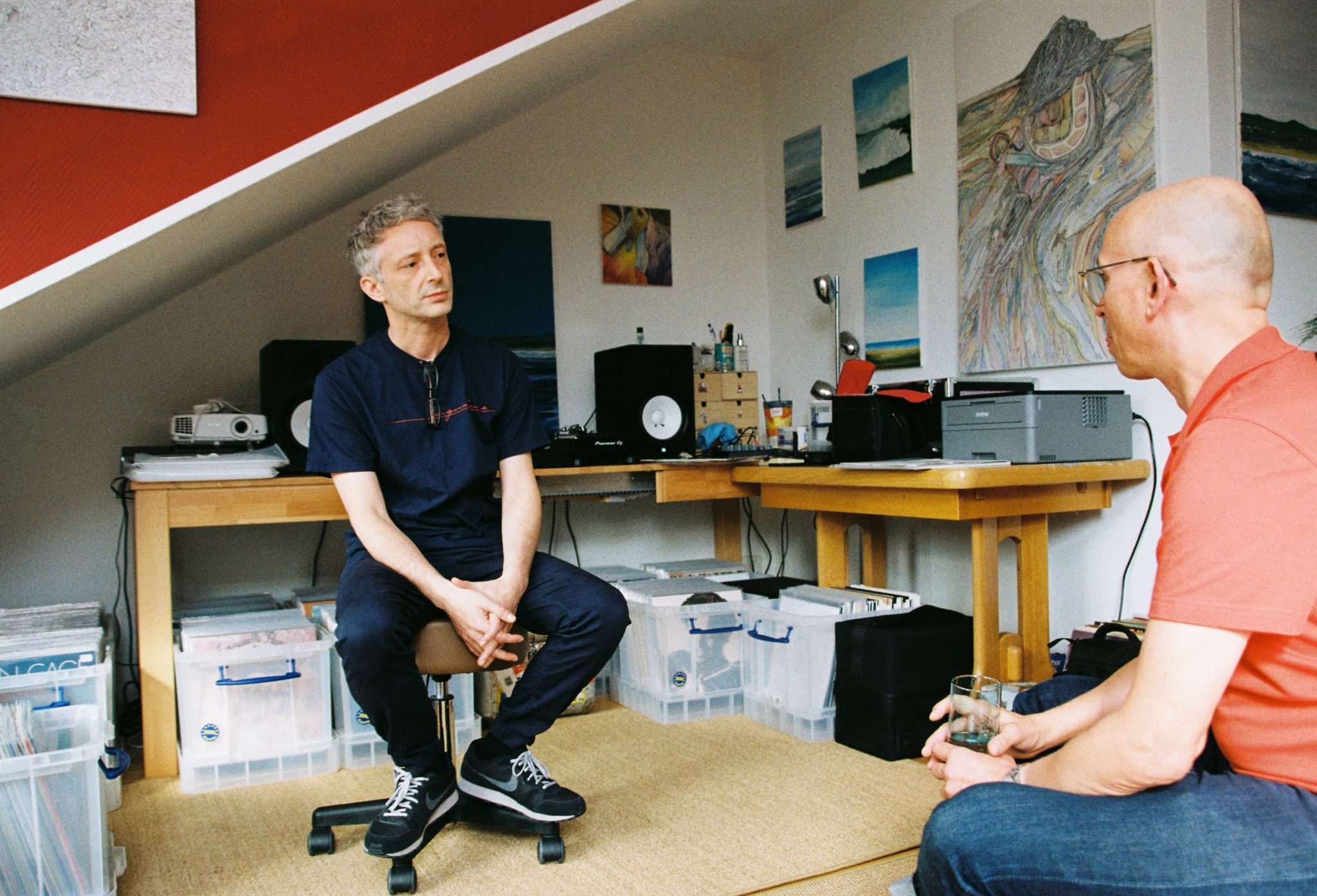 What do you like about 45s?
I've DJed on all format, from Final Scratch to USB to CDs to vinyl. The 33 cut ain't as good as the 12″, and the 12″ ain't as good as the 45. The 45 sound is so powerful. In London, I played a two hour dub set recently, and it was all vinyl. I just loved it.
Vinyl sounds so different, the deficiencies are unique. I think I'm a deficient guy, I don't proclaim to be anything. I'm full of mistakes. And so I love it when there's a shitty stereo on an old record. If I listen to compilations Keb Darge did, I enjoy that punk thing in these recordings from the '50s. At the heart, I'm still a 'fuck you' guy, I think.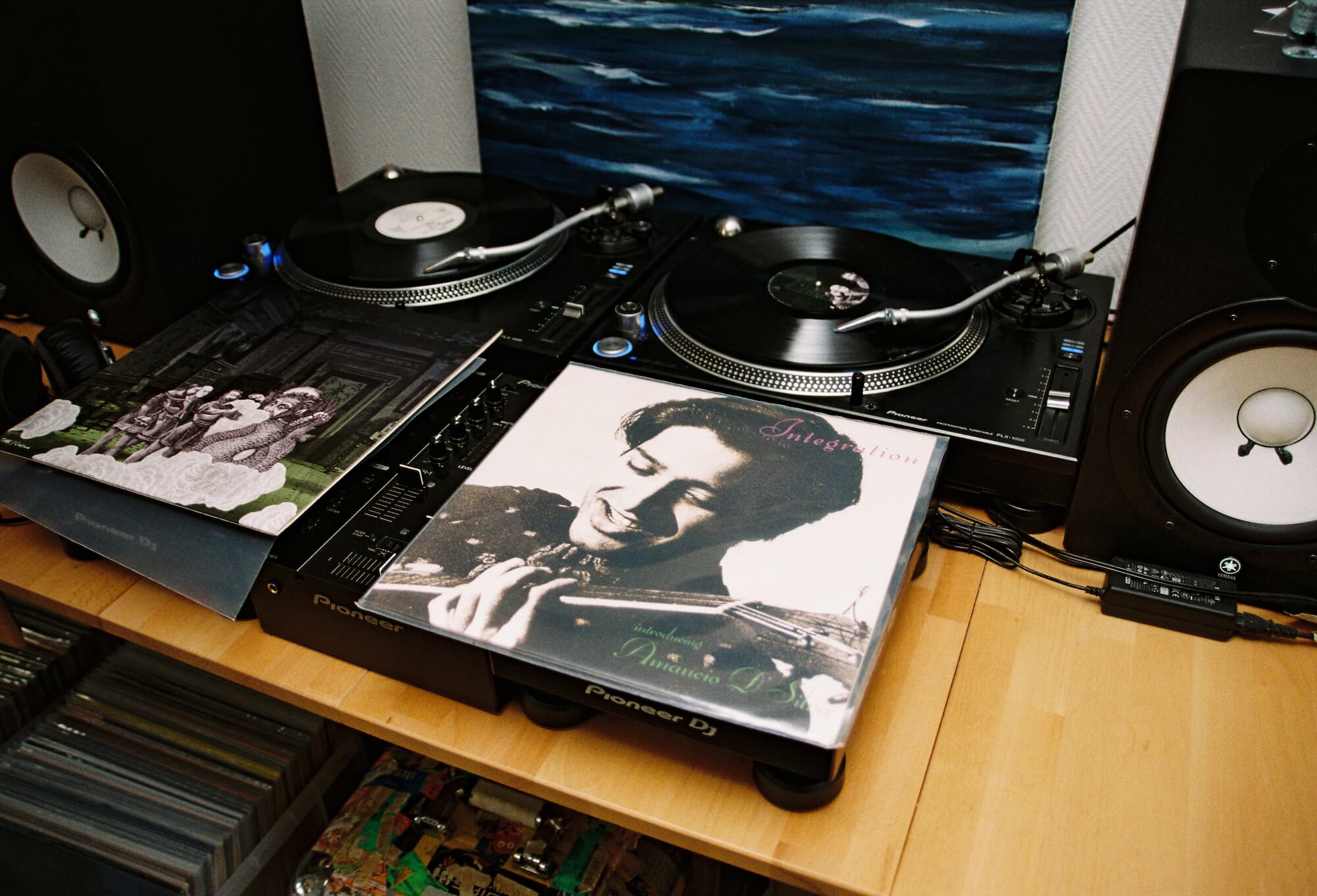 When you listen to contemporary music, you probably don't make your way through the latest drum 'n' bass tunes. In your sets, you predominantly play your own tracks.
I don't do that at this stage anymore, I'm 20 years in now. When I wasn't as prolific yet, I had to play the latest tunes, but I always felt that it wasn't as deep as I wanted it to be. With my own tracks, I can go into dark or party mode, it can be bubbling, dubby or deep. I can go to all these places with tracks that might have been released or not, I can play my latest tunes or old stuff nobody has ever heard yet. I just accumulated so much work that it makes sense to do it like that. I know my own material. It's a rediscovery thing for me, too. Because you always change. Even when I make drum 'n' bass, I'm trying to make my music accessible for soulful reasons. I'm not trying to be experimental, I want to make soulful music in a weird way.
What are you after in terms of new music at the moment?
I still buy a lot of reggae, also quite a bit of ambient. That's the main thing I would buy. But I also love this Marisa Anderson album, Mercury. She just plays guitars. I had to buy it in America, it's not so easy to get here. This is the stuff I'm looking for all the time – understated music.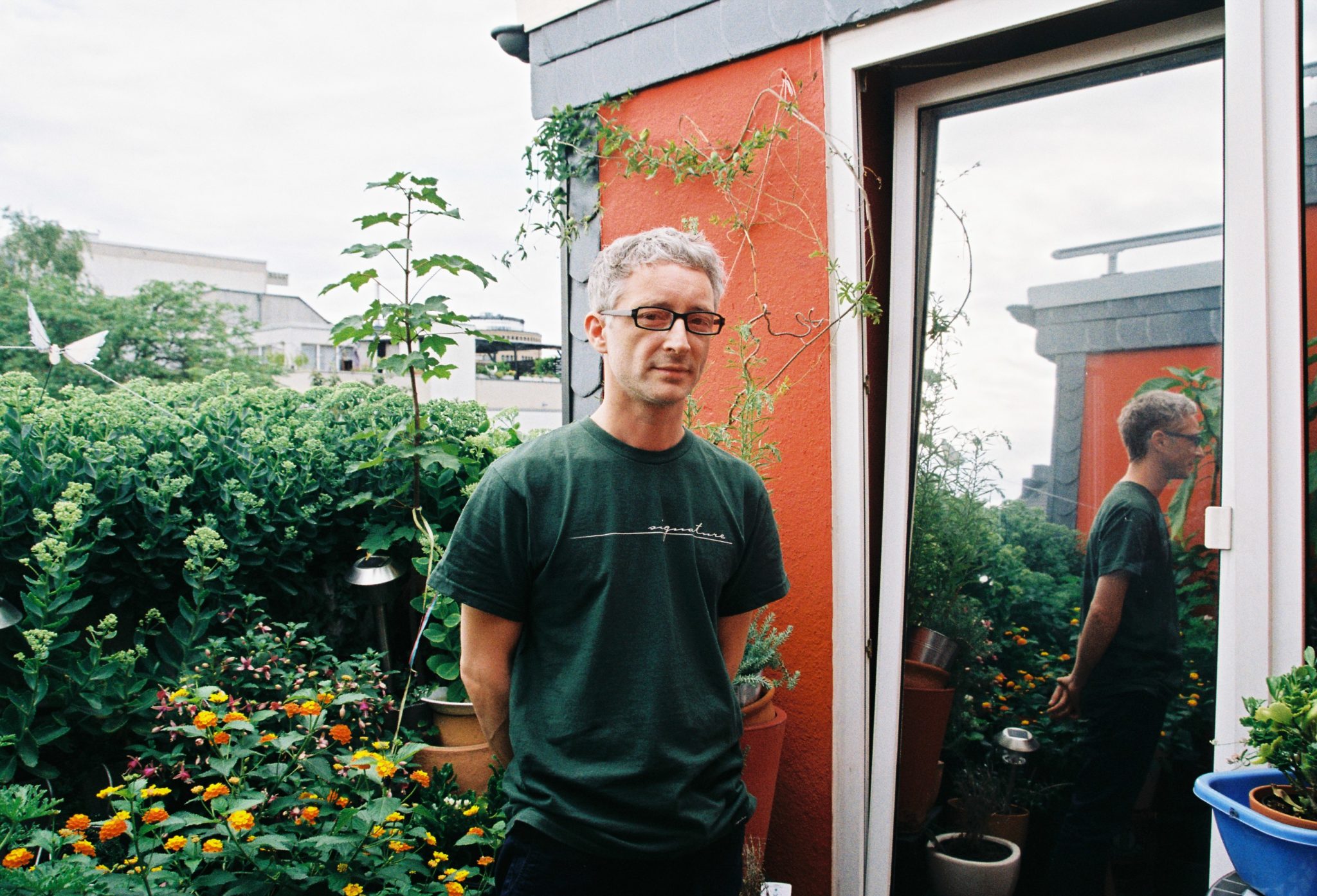 Every record you've released on your label, Signature Records, has come out on vinyl, which is relatively unusual nowadays, especially with d'n'b. Why is that?
I don't feel like it's been released when it's not on vinyl. I come from the dubplate period. When you watch somebody cut something on lathe, it's a different type of thing, the smell of it and all that. Those guys were always the humble part of the music industry for me because they were technicians. It's like dentists and dental technicians, the dentist technicians are like working class. It's my romantic view, but since things have gone online, this world of technicians has shrunk. Now most of those processes have disappeared. Before a record could be released you had to go to this guy and that guy. I love that part of music. When I listen to my own tracks, they never sound as good as on vinyl. The tracks have gone through those processes, that wouldn't happen if I just put them out online. The presentation factor is totally different. I think I'm a lo-fi guy.
You started your own label pretty early on in your career. How did that happen?
First I was signed to Fabio's label Creative Source. Then I got in contact with Marcus Intalex. Marcus played a big role in me meeting Chris Parkinson who is now my manager. Him and his family run a distribution company in Bournemouth. We met with them, and so I did it my way with my own label. I just want to make my own significant contribution to the music industry. I'm not concerned with media strategies, calculations and all of that. I just wanted to put out my own music. At the time, when I started the label it was quite different to the way other people did it. I think it is still quite unique to run a label primarily for your own material. But I still release on other labels, I'm not against it.
Speaking of labels, you've also been involved in Soul:R – which was run Marcus Intalex. What has it meant for the label since Intalex passed away?
When Marcus passed away, that was it for me. When Soul:R started, it was ST Files' and Marcus' label in the first place. My position in there was peripheral. Later on, it became more and more Marcus' thing. Marcus was the guy who introduced me to the independent label idea. For me he was a guy who was operating like traditional record labels, signing other people's stuff. I didn't want to do that. But Marcus was a great A&R.
Because he was from the North of England, I felt in some way connected to him. I loved that about him. It's closer to Northern Ireland in many ways. He loved my music. I used to play him my music, and wanted to hear what he thought about it, what he loved and what not. I needed that to have confidence and believe in myself. Marcus played an important role in my life. Obviously I miss him very much. But that's life, people are going to go sooner or later.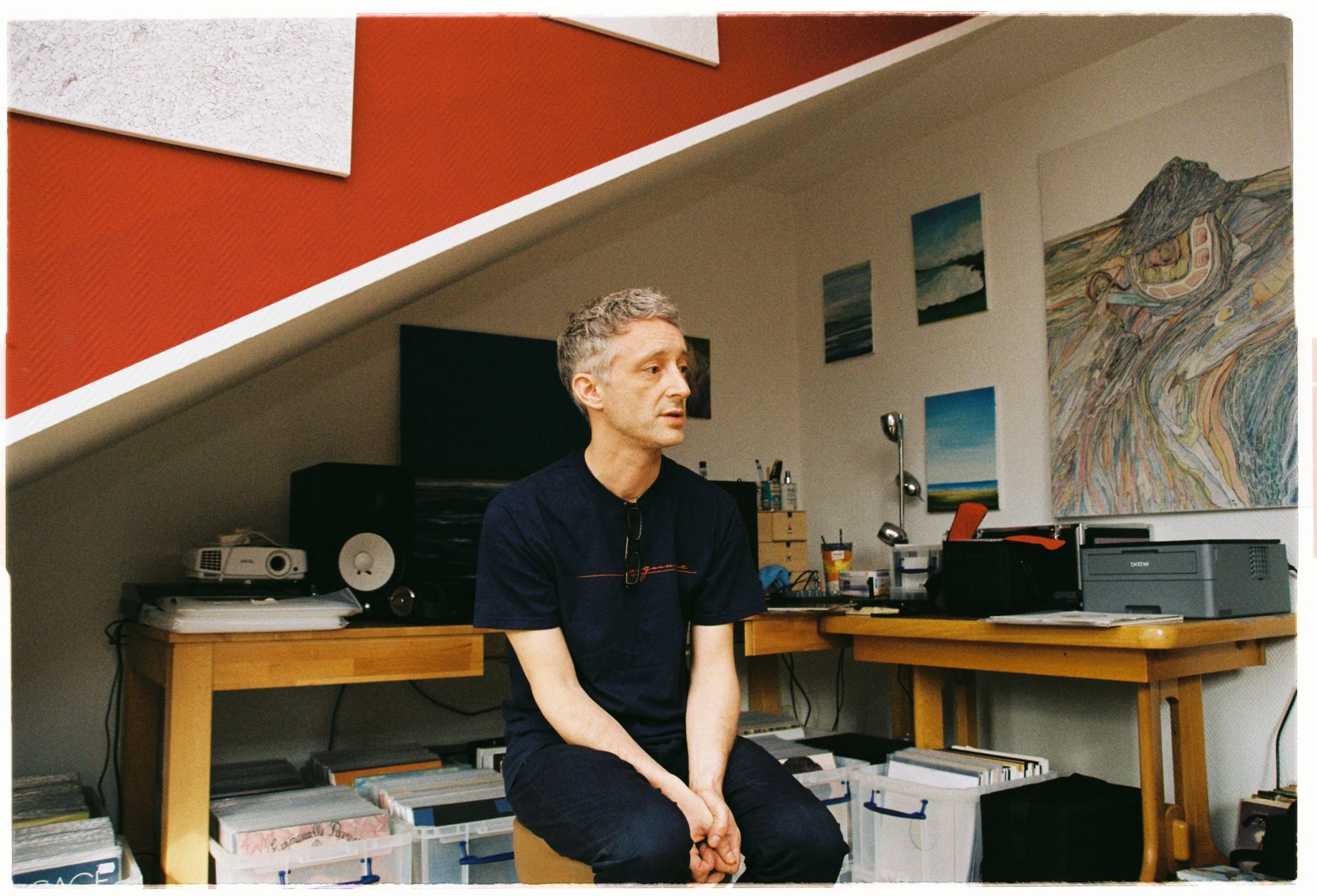 Just like you, Marcus Intalex was not content with restraining himself to d'n'b. Under the name Trevino, he created some amazing techno records.
Oh yeah. When he started playing records in Burnley, in a place called The Angels, he couldn't DJ. He started playing house music there. His love was really techno and house, he wasn't into drum 'n' bass. Marcus' records have always been soulful but different. I love that, I think his music is very, very underrated. That applies for Lee [Lee Davenport aka ST Files] too.
Both have played a fatherly role in my life, but I didn't realise that at the time, I dismissed it. I kind of missed Marcus' Trevino stuff though. He disappeared into that world a little bit while I was into the singer/songwriter stuff. He loved that as well, he would tell me: "Hey, your best music is not d'n'b." He encouraged me in that, while I thought there was no way someone could be interested in this music. We would always converge musically and play each other stuff that we liked. I remember how he said to me once: "Hey, I'm frightened to play Berghain for three hours tonight; I really shit my pants." Normally he would never say that to me, but when he got into this world it was far more intimidating because there's managers and a lot more money, also ego, I guess. In d'n'b, everybody knows each other from the old school. The new school is a lot more scattered around the world, but in the old school there's this core of Fabio, Groove and all these guys. I know all these people, but the new world? I don't know what's going on there.
Speaking of playing other musical genres – how often do you play a dub or reggae set?
Two or three times a year. Nothing crazy, but enough to learn every time. With reggae, it's about selection. There's some stuff you can mix, but I don't care about that. I want to do it Mark Ernestus style and play every record from the start to the end. Reggae operates at different levels. It can sound like the most lounge music, but then, if you hear it on a big system, you want to dance, even when it's really deep.
Only recently I found the confidence to play reggae. Like I've already said, I'm that white boy from Belfast, I'm just somebody who appreciates it once in a while. But there's stuff like Equiknoxx, for example the 'Fly Away' single Mark Ernestus has released, that's basically d'n'b. I can mix that with d'n'b, no problem at all. The dancehall stuff doesn't experiment too much, sometimes it does so with the groove, but essentially and conceptually it stays in its place. With Equiknoxx and some other guys coming through there's a new Jamaican thing. I also like the political element of reggae. Where I come from, politics is very important. Most of today's music is very muted, even the stuff that's supposed to be rebellious. It's fashionable, it's got to that phraseology stage, it's on stickers and t-shirts. There's this devaluation of everything.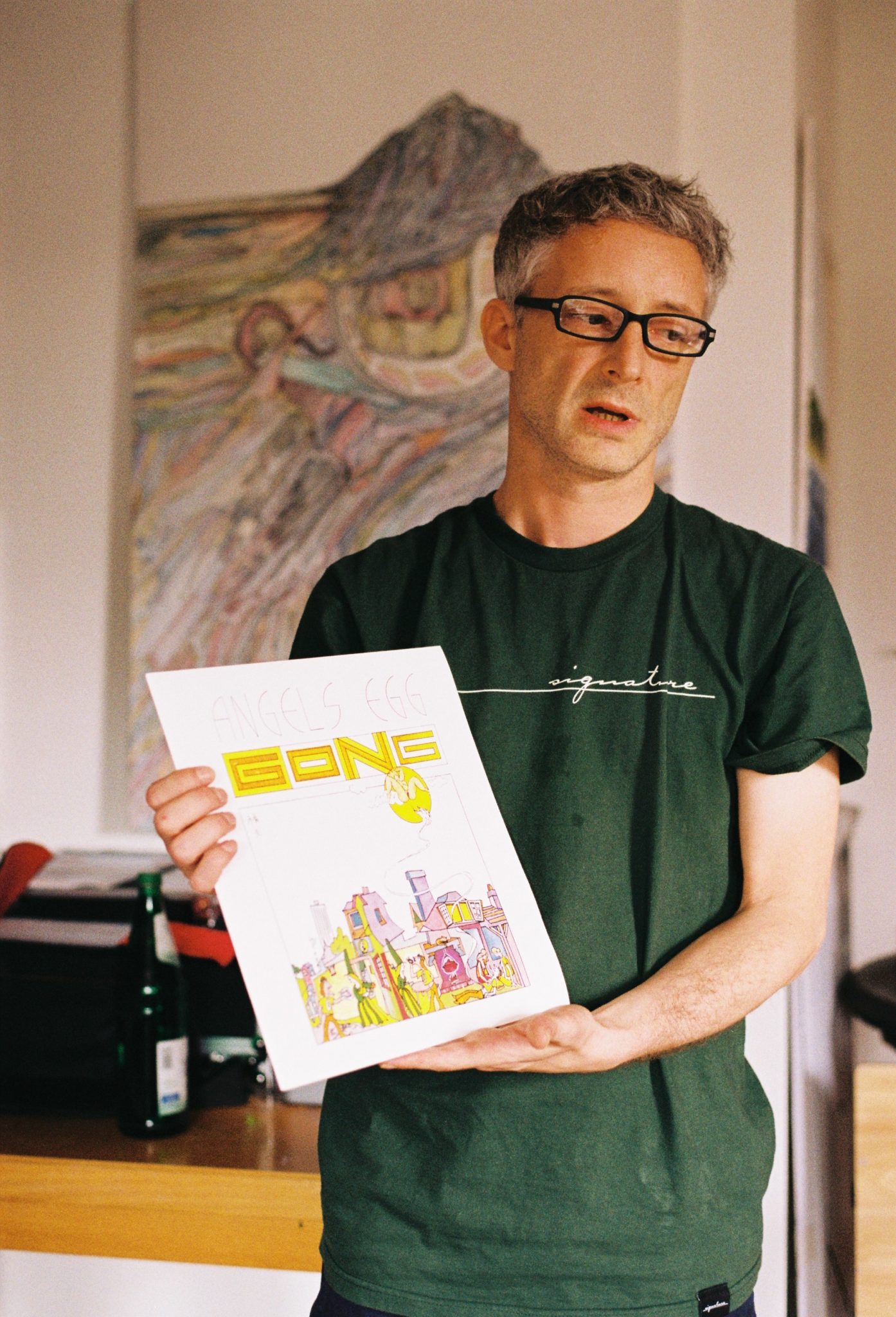 What's the next record you would like to play me?
I'm not gonna play any Gong, don't worry. Has anybody ever mentioned Gong in this series?
Not that I know of…
Never? Wow! I really like Deuter by the way. Kuckuck is such a great record label. This record – Deuter's Halekala – is my favourite one, it's some serious meditation material. I also have a lot of new age music, which I think is very interesting, too. The good stuff is basically the same thing as ambient music, but sometimes new age gets a little bit too musical, in the sense of Pink Floyd.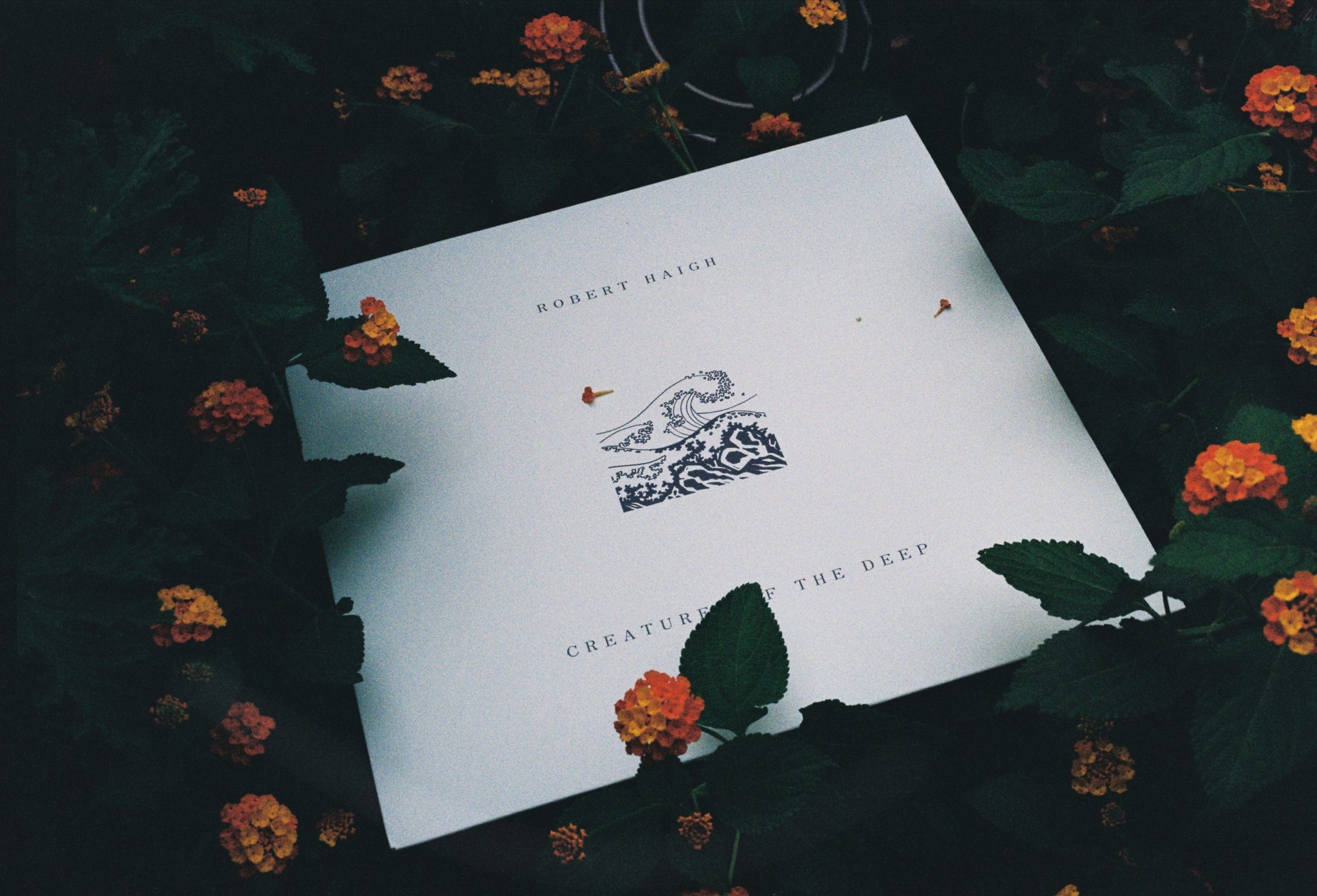 In the '80s, the image of new age was really bad. It was perceived as elevator music for middle-aged ex-hippies, sold on cassettes and CDs with horrible artwork.
Yeah, there are cheesy records with crystals and all that sort of stuff on the cover. But Deuter is different. The music on this record is very, very spacious, it's like ambient music. It reminds of Marisa Anderson sometimes. By the way, I also like this lady, Mary Lattimore. Slant of Light is one of my favourite records she's released. Sometimes I dig people that are a little bit obscure. She's sort of in the same place like Deuter or Marisa Anderson in the way she's playing her guitars. For me, that's just ambient music.
A lot of the people that interest me in ambient music are women. There's definitely a prominence of women – Marisa Anderson, Mary Lattimore and also this American lady called Grouper. Her music is really depressing, but I have to say that I love depressing music. She's quite prolific with records released on Kranky. Her singing style is strange and abstract, it's really far out. I actually tried to book her for my residency in London, but people were like: "Shit, what the hell are you talking about?"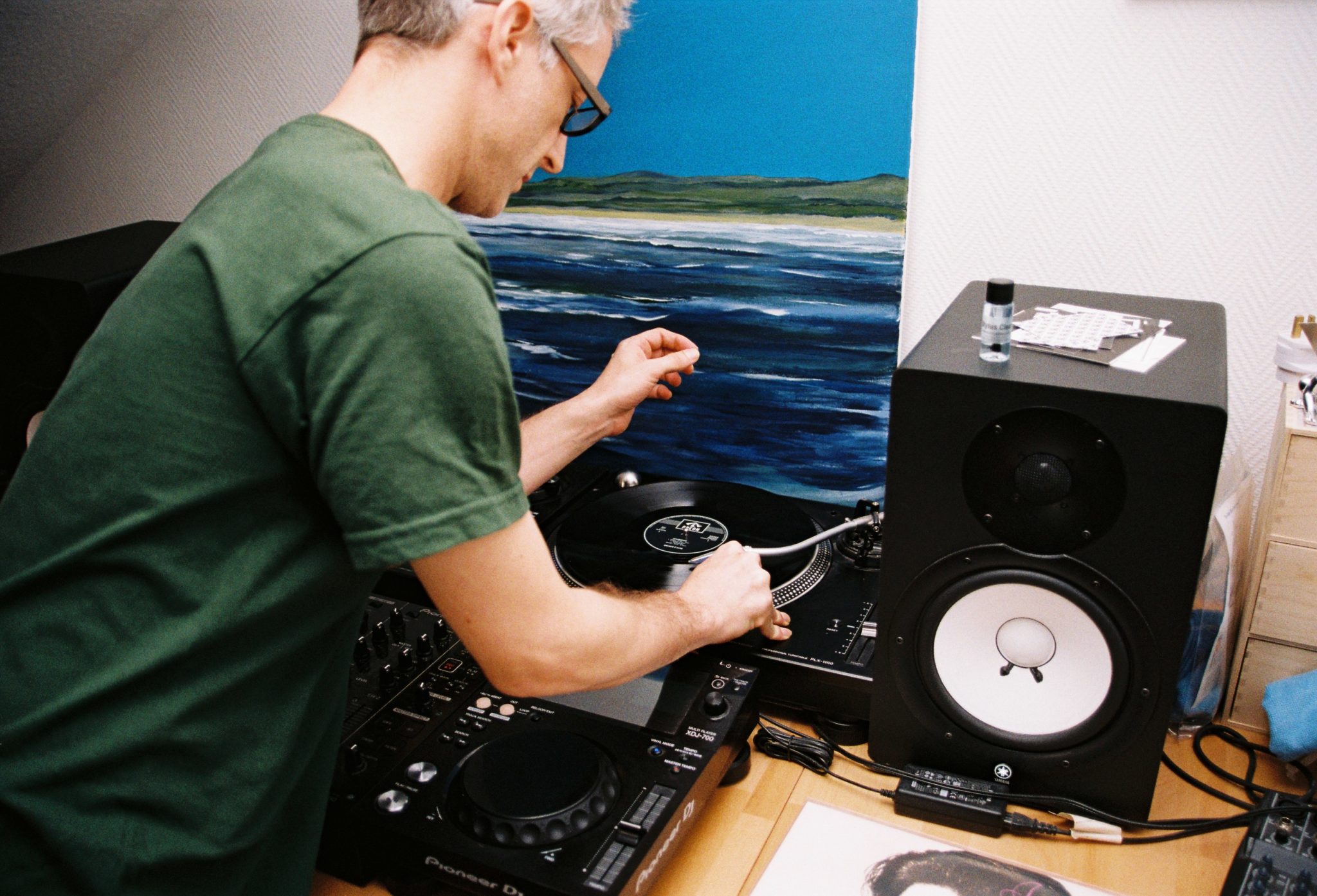 You are incredibly productive with your own music. You've got a new album ready, there's always a new Shelflife release coming up, there are new singles being released…
Another Shelflife record is always forming itself, that's an ongoing thing, so I have a new one ready, too. There is material for three albums of dance floor information easily. But my upcoming album is exclusively new material. It took me four years to put it together. It's a conceptual type of record, it's sort of putting the cracks in between my releases.
The real purpose of it was to put together music that I really love. It's not a d'n'b record, it's continuing the form of expression I've started with Shine a Light and Valentia. I think it's a progression from there. It's the record I care about the most… so it's probably going to sell the least.
This music has a direct link to my best friend who died last year, he had cancer for two and a half years. He always heard my music first when I visited him in Belfast. We used to go hiking together and listened to music on the to the mountains and back. He was present during the time when I wrote some of the tracks that are on the album. The whole album is dedicated to him. This was a moment in my life of tragedy and drama. He was dying in great pain. I tried to issue that into the work. All the time that we've spent in the last period and the music on the album is deeply intertwined.
---
Catch Calibre during end of his Friday residency at XOYO through early September.
Photos by George Nebieridze