Published on
October 13, 2015
Category
Features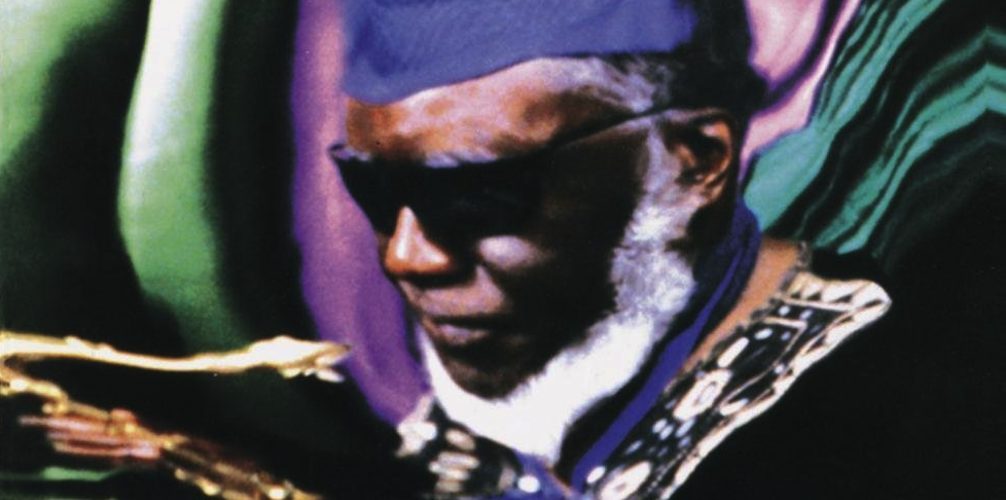 A titan of the tenor saxophone, we introduce the astral jazz originator in 10 essential recordings.
---
Words: Chris May
---
Perceived by many as the inheritor of John Coltrane's revolutionary mantle after Coltrane's passing in 1967, among those who looked to Sanders for leadership was Coltrane's widow, Alice, who featured Sanders on three remarkable albums released between 1968 and 1971.
Born in Little Rock, Arkansas, Farrell Sanders began playing tenor saxophone professionally in rhythm-and-blues bands in the San Francisco Bay area in 1959, before moving to New York, then the unchallenged centre of the jazz world, in 1962. By 1964, he was gigging with Sun Ra, Don Cherry and John Coltrane, with whom he continued to collaborate right up until what proved to be Coltrane's final live recording, The Olatunji Concert, posthumously released decades later.
Sanders has never entirely abandoned the abrasive, screaming free-jazz that characterised his work with John Coltrane, but in the late 1960s and early 1970s he was a prime mover, along with Alice Coltrane, in the creation of a gentler and more structured aesthetic which became known as cosmic or astral jazz. During the last 30 years, Sanders has also woven elements of retro rhythm and blues, swing and bop into his music – much as his near-contemporary Archie Shepp, another leading iconoclast of the mid 1960s, has done – but astral jazz remains his umbrella style.
The following survey of Sanders' work covers 50 years of vinyl releases, from his 1964 debut through to his 2014 collaboration with cornet player Rob Mazurek's Chicago Underground and Sao Paolo Underground.
---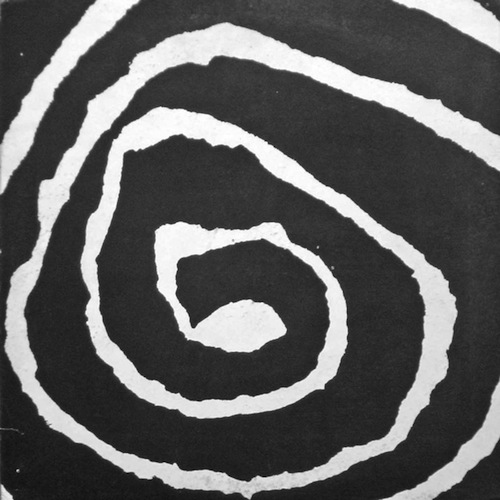 Pharoah Sanders
Pharoah
(ESP-Disk LP, 1964)
It was practically a rite of passage for avant-garde jazz musicians in mid-1960s New York to make their debut recording for the tiny, succès d'estime label ESP-Disk. Some ESP alumni, including Sanders, then progressed to the heavier hitting Impulse! label – most of them, like Sanders, were recommended to the company by its biggest-selling artist and unofficial talent spotter, John Coltrane. The steaming intensity of Pharoah drew Coltrane to Sanders, and the two went on to record frequently together over the next three years, notably on Coltrane's free-jazz manifesto, Ascension, in 1965. This early, uncompromisingly harsh Sanders approach – which he was soon to moderate – can also be heard on Sun Ra & His Arkestra Featuring Pharoah Sanders/Featuring Black Harold, recorded live in 1964 (but not released on Ra's El Saturn label until 1976).
---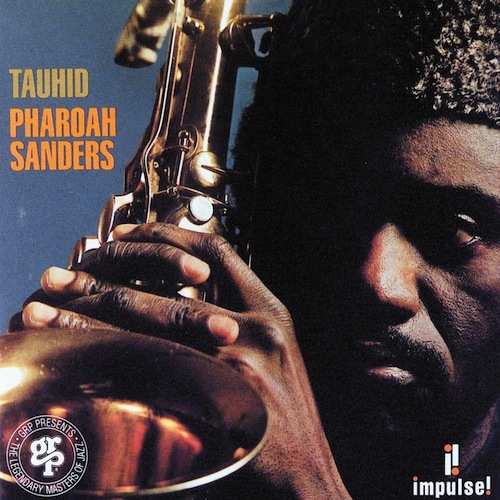 Pharoah Sanders
Tauhid
(Impulse! LP, 1967)
With Coltrane, Sanders continued to explore the outer limits of saxophonics. But on Tauhid, recorded in 1966 and the first of 11 albums which Sanders released on Impulse! before leaving the label six years later, he shifted into a mellower gear. From Tauhid onwards, Sanders tempered his multiphonics and high harmonics with catchy tunes, serene vamps, exotic wind and percussion instruments, a meditative vibe and a gruff rather than paint-stripping tone. Tauhid remains the best of Sanders' Impulse! recordings, largely for the exquisite beauty of its opener, the 16-minute 'Upper Egypt & Lower Egypt'. Free-jazz guitar pioneer Sonny Sharrock shines on what, sadly, was to be his only Sanders date other than 1969's rambling Izipho Zam (unreleased until 1973, when Strata-East picked it up).
---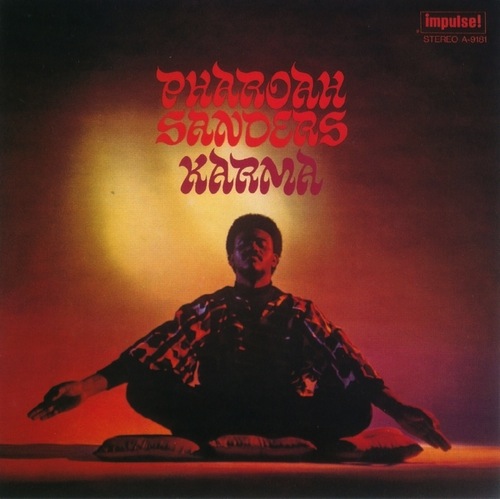 Pharoah Sanders
Karma
(Impulse! LP, 1969)
If Tauhid is Sanders' best Impulse! album, Karma is his best known, thanks to the 33-minute track 'The Creator Has a Master Plan,' featuring vocalist Leon Thomas. In truth, Thomas' chanted iterations of the track title tread too fine a line between the hypnotic and the monotonous, but it's a small price to pay for the richness of everything else that's going on, including the contributions of another new recruit, pianist Lonnie Liston Smith. Like Tauhid, Karma benefited from being produced by Impulse! house producer, Bob Thiele, then on the cusp of leaving the label, and has an audio quality sometimes missing from Sanders' later Impulse! discs.
---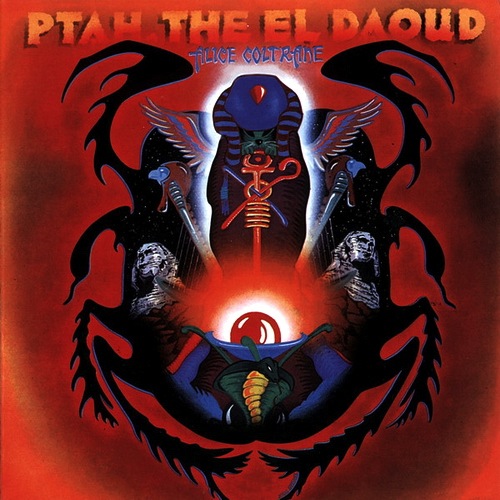 Alice Coltrane
Ptah, The El Daoud
(Impulse! LP, 1970)
OK, it's not a Sanders album, but he is fundamental to its success. Musically and spiritually, singly or together, Sanders and Alice Coltrane, were on the same page and between them laid down the astral-jazz paradigm. Ptah, The El Daoud is one of three Impulse! albums released under the harpist/pianist's leadership on which Sanders is featured (the others are 1968's A Monastic Trio and 1971's Journey in Satchidananda). On Ptah, The El Daoud, Sanders, on tenor saxophone, alto flute and bells, is heard alongside Joe Henderson, also on tenor saxophone and alto flute. A jewel of an album.
---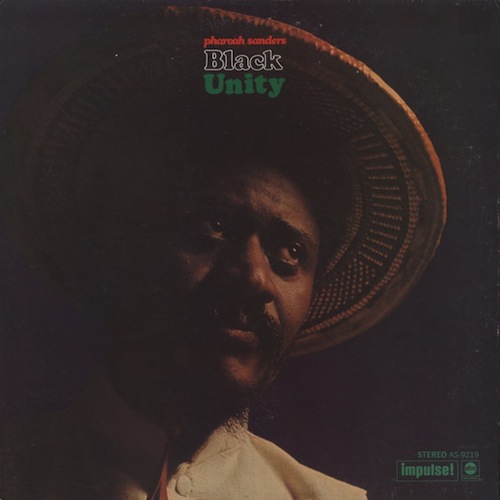 Pharoah Sanders
Black Unity
(Impulse! LP, 1972)
After Bob Thiele left Impulse! to set up his own label, Flying Dutchman, Ed Michel became Impulse!'s house producer and Sanders' albums became patchier. Michel later complained that Sanders' sessions were chaotic affairs peopled with too many friends and "an excess of incense". Black Unity, however, was sympathetically produced by Lee Young, Lester Young's older brother. It is more cohesive than the rest of Sanders' 1970s' Impulse! releases, if only because the title track takes up both sides of the disc. Trumpeter Hannibal Marvin Peterson (trumpeters were rarities on most astral-jazz albums of the period, including Sanders') and tenor saxophonist Carlos Garnett are on-message front-line partners. Lee Young went on to become an A&R man at Motown.
---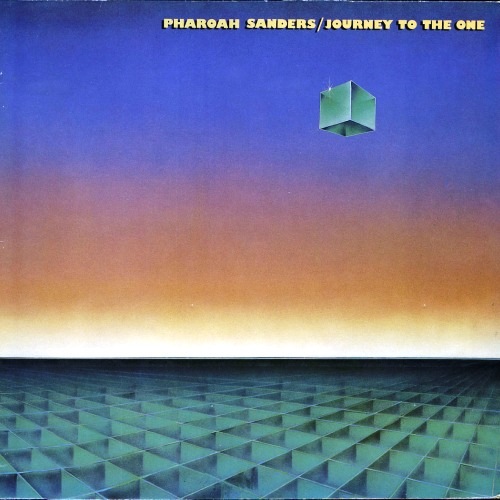 Pharoah Sanders
Journey To The One
(Theresa 2xLP, 1980)
After he left Impulse!, Sanders' recorded output slowed for a few years as he label-hopped between Strata-East, India Navigation, Arista and Nova, to relatively-underwhelming effect. From 1980, however, things looked up again, after Sanders found a congenial home at Theresa, for which he recorded exclusively until 1987. The double album Journey To The One featured two band members who would regularly be heard on Sanders' recordings through the 1980s, pianist John Hicks and drummer Idris Muhammad (who first recorded with Sanders on 1970's Jewels of Thought). It also introduced a feature of practically all Sanders' future albums, a John Coltrane original. On Journey To The One it's the gorgeous ballad 'After the Rain,' from Coltrane's 1963 Impulse! album Impressions. Another highlight is Sanders' own 'You've Got to Have Freedom,' which continues to be a staple of his live appearances.
---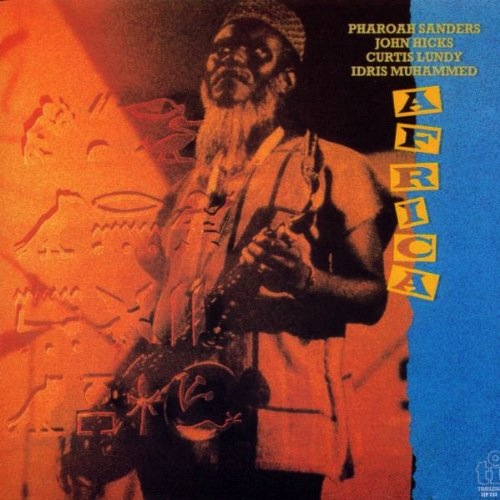 Pharoah Sanders
Africa
(Timeless Netherlands, 1987)
John Hicks and Idris Muhammad are heard again on Africa, Sanders' first post-Theresa album. 'You've Got to Have Freedom' is revisited and given an extended 10-minute playing time, alongside another live staple, 'Africa' itself. The Coltrane original is another lovely ballad, 'Naima,' from Coltrane's 1959 Atlantic album, Giant Steps. Recorded in Holland during a European tour, the line-up on Africa is typical of Sanders' touring bands of the 1980s and early 1990s, using a quartet format. The music is, consequently, less ornamented than on most of Sanders' studio recordings, where sextets, septets or larger lineups have been the norm, but remains every bit as compelling.
---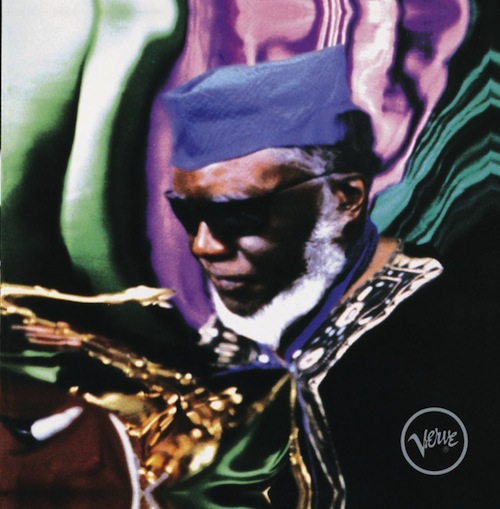 Pharoah Sanders
Message from Home
(Verve France LP, 1996)
In the mid 1990s, Sanders hooked up with producer and electric bassist Bill Laswell and his Material posse, live and in the studio. The best of the studio projects were the albums Message from Home, an often-overlooked masterpiece, and Save Our Children (Verve US, 1998). Recorded with an 11-piece band including Gambian kora player Foday Musa Suso, Senegalese percussionist Aiyb Dieng and Parliament/Funkadelic keyboardist Bernie Worrell, Message from Home focuses on African rhythms laced with hip hop. Sanders makes several returns to the ferocity of 1964's Pharoah. Save Our Children, featuring percussionists Trilok Gurtu and Zakir Hussain, also burns brightly, though with less intensity.
---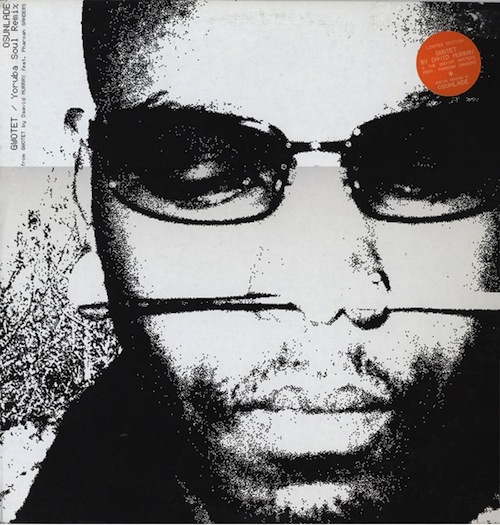 David Murray & The Gwo-Ka Masters featuring Pharoah Sanders
Gwotet (Yoruba Soul Remix)
(Justin Time 12", 2005)
In 2000, David Murray, in the late 1970s a founder member of the World Saxophone Quartet, began exploring Guadeloupe's traditional gwo-ka music, a relative of Haitian voudoun. After a couple of so-so albums, by 2003 Murray had the idiom down and released Gwotet with the French-based 14-piece the Gwo-Ka Masters featuring Sanders. The album has so far only been available on CD, but Murray released 33⅓ rpm 12" remix packages of the title track in 2004 and 2005. Both discs are winners, with 2005's 'Yoruba Soul Remix' ahead by a margin. Sanders is in fierce form, his playing, as on Message from Home, sometimes reminiscent of his mid-1960s outings.
---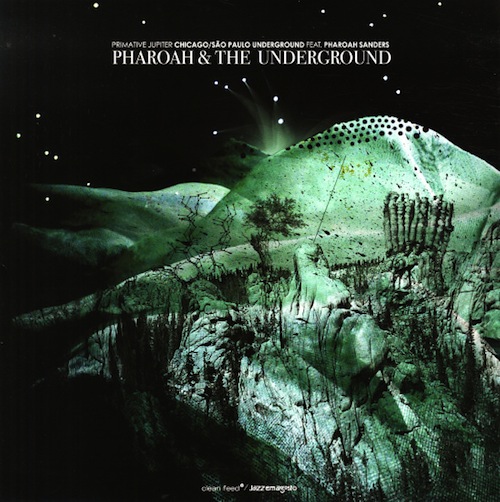 Pharoah & The Underground
Primative Jupiter
(Clean Feed LP, 2014)
Still kicking it out as he approached his 75th year, in 2014 Sanders hooked up with cornet player Rob Mazurek and members of Mazurek's Chicago Underground and Sao Paolo Underground bands to record the CD Spiral Mercury and a companion LP, Primative Jupiter. On Primative Jupiter, an exuberant meeting of free jazz and acoustic-electric Brazilian music, Sanders continues to defy the convention by which older players play it safe, coasting through their greatest hits. His hard-edged lyricism has never sounded better, even if his solos are no longer as extended as they were decades ago. To invoke a much-overused, but in this instance wholly-justified word, it's awesome.