Published on
November 18, 2015
Category
Features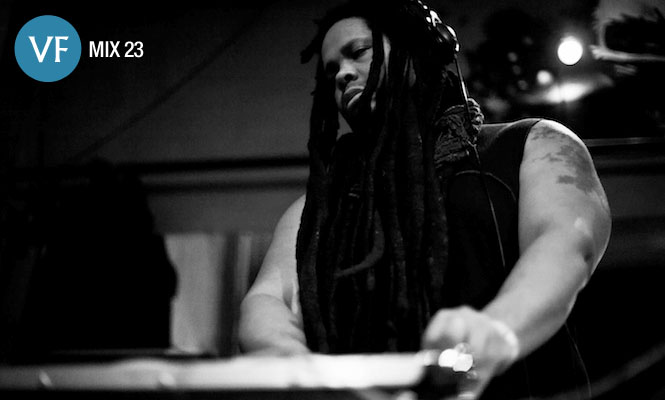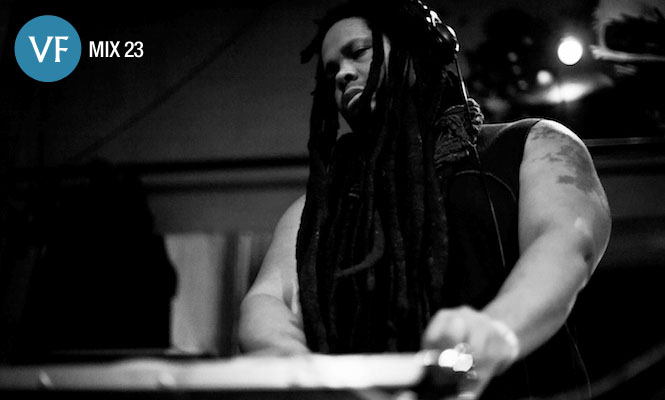 Jamal Moss drops a killer set of cassette tape edits for VF Mix 23.
We're deviating from the norm this week, for something very special from Jamal Moss aka Hieroglyphic Being. Rather than go all vinyl, Moss has cut together this incredible set of cassette tape edits entitled Hot mess/No Fucks Given Cassette Tape Edit mix By Hieroglyphic Being.
Drawing on the dance music legacy of his hometown Chicago, Moss rolls out a virtuoso homage to the original acid house sound of Phuture, Marshall Jefferson and Frankie Knuckles, nodding to krautrock, industrial music and the sci-fi techno of Detroit's own prodigal sons along the way.
A follower of the original Afro-futurist Sun Ra with a similarly experimental, DIY aesthetic, the mix marks the vinyl release of The Acid Documents on Soul Jazz Records, originally only available on hand-made CD-Rs that were limited to 100 copies.
Click here to order your copy of the coloured, double vinyl and listen to the mix in full below.
Track listing no particular order (all re-edits):
Gentry Ice – Utilze The Beat
Ron Hardy – Sensation
Lil Louis – Fable Accapella
First Choice – Let no man put asunder
Frankie Knuckles – Face The Bass
Virgo – go wild rhythm tracks
Ron Hardy – Sensation Dub
Two of A kind – Like This
Farley Jackmaster – The Acid life
Farley Keith Williams – jmf groove
Ron Hardy – edit On & On
Phortune – String Free
Ron Hardy – Edit luv & happiness
Lil Louis – club lonely acapella
Paris Grey – Dont make me Jack
Libra Libra – I like It
Ce Ce Rogers – Some Day
K Alexi – Don't Cha Know
Photo by Daniel Ahrendt