Published on
December 15, 2021
Category
Features
New turntables for every set-up.
Vinyl continued its upward trajectory in 2021, with record sales of the format worldwide. The ever-growing popularity of vinyl is resulting in great developments with turntables. Manufacturers are creating high-end, feature-rich turntables that are modern yet don't sacrifice overall sound quality. Features like high-quality Bluetooth and streaming capabilities can now be found built-in to decks across all different price brackets.
As ever, there are some negatives with this popularity however. Many easy-to-use cheap "plug-and-play" turntable options continue to flood the market. On paper, an all-in-one turntable sounds convenient and accessible, but they are terrible for your records – the fixed pressure needle scrapes your vinyl with every play – and will hurt your overall home listening experience. We understand they look cute as a suitcase, and have the convenience of built-in speakers, but just trust us on this one!
There's never been a better time to get a turntable – whether you're new to the world of vinyl, an audiophile, or just a hobbyist, there's something out there exactly for you.
Below, we take a look at 3 of our favourite turntables of 2021.
---
BUDGET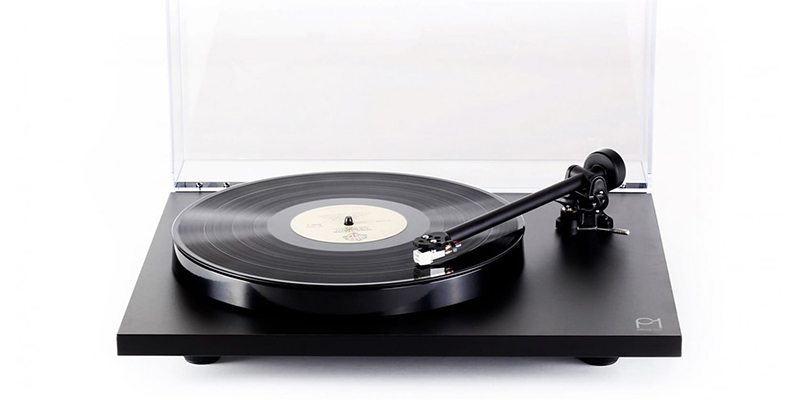 Rega Planar 1 Turntable Matt Finish (2021 version)
Price: £275
Pros: Affordable price, good sound, belt-drive
Cons: No removable headshell
Verdict: Regar Planar 1 unveils a new matte finish all while keeping what made the original one of the best budget-friendly turntables to date.
Over the years, the Rega Planar 1 has solidified itself as one of the best budget-friendly turntables. It has a minimal design, easy to use, and doesn't require much setup to get it going. It also includes Rega's automatic bias adjustment tonearm system that gives the turntable an overall "plug-and-play" feel while still offering an entry-level audiophile experience. While this "new" 2021 version is largely a fresh coat of paint, it would be remiss not to include the low-key legend that is the Planar 1.
---
MID-RANGE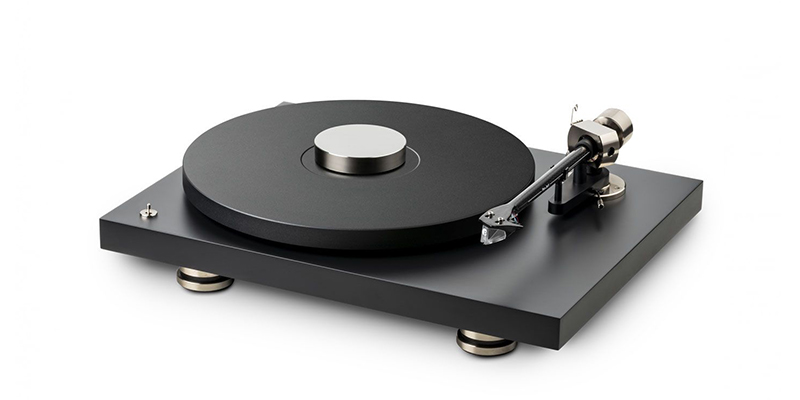 Pro-Ject Debut Pro
Price: £699
Pros: plays 33/45/75 RPM, minimal design, belt-drive
Cons: No built-in phono pre-amplifier
Verdict: The Pro-ject Debut Pro is a refined and high-end version of its quintessential debut carbon.
Pro-Ject celebrated its 30 year anniversary this year and what better way to celebrate their legacy than with a new turntable. Precision and detail are at the forefront of the the Debut Pro turntable's design ethos. Visually, it looks amazing and sleek, its sole switch is to power it on/off. It's obvious that this model is made to play music, and that's it. The turntable also features Pro-Ject's impressively detailed, accurate pick it-pro cartridge, which offers a lively robust sound profile with an amazing dynamic range.
---
HIGH-END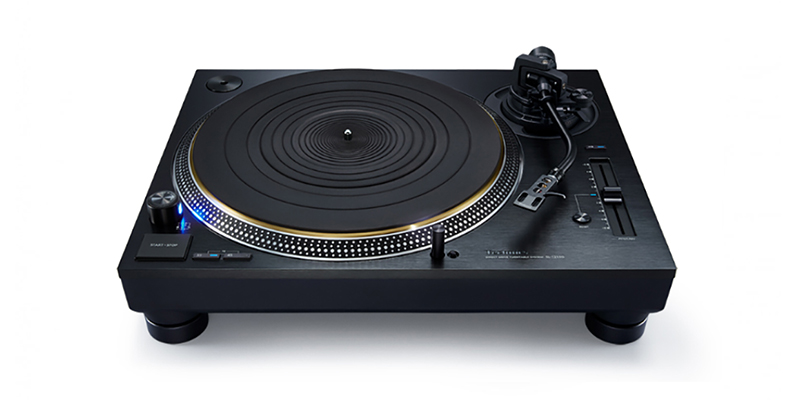 Technics SL-1210G
Price: £3499
Pros: Direct drive
Cons: No cartridge included
Verdict: The beloved and famous Technics returns with a new 2021 black version of their SL-1210G – previously only available in a limited edition run. Suitable for DJing, home listening, and fangirling over.
Japanese brand Technics is behind some of the most iconic turntables, in DJ and audiophile worlds. Featuring a black finish, and revamped for 2021, the SL-1210G offers a high-dampened magnesium tonearm, three-layer dampened platter, and an iron-coreless drive to ensure precise sound. The essentials of what we expect from Technics are all here – high-quality sound and build – alongside a sense of refinement and modernisation too.
---
Artwork by: Patrick Savile