Published on
September 8, 2022
Category
Features
Your expert guide to the best portable cassette tape players on the market, used and new.
Shopping for your first portable tape player can be daunting. A quick search online and you'll be bombarded with a tonne of confusing options spanning styles, sizes, and eras. The good news is that even the best cassette players, both used and new, can be purchased at relatively low prices.
Sites such as eBay, Gumtree, and Facebook Marketplace are great places to look, and all feature sellers catering to different price points and varying degrees of build quality. As you might expect, extra features and more premium build quality (metal-bodied players, for instance) will drive up the price. Car-boot and garage sales, thrift stores, and charity shops are also places where you can expect to nab a bargain.
There are a few modern brands making new portable cassette players. Most of these manufacturers focus on turning your tapes into digitised copies via a USB connection. However, these newer models don't tend to have the best build quality in comparison to their predecessors.
If buying in person, then we'd recommend testing the player out yourself, since you'll most likely be buying a used machine, and mechanical problems can occur. A quick fast-forward and rewind of a tape will tell you if anything is wrong with the player, and since most models have 3.5mm headphone jack inputs a test listen should be simple enough too.
If you're looking online, and don't have the option of trying before you buy, then be sure to do your due diligence and ask all the right questions about the state your potential player is in.
While there is no definitive approach on picking out the perfect portable cassette player, what we recommend is to look for built-in features that make sense for what you want from your listening experience — and to go with the best condition that your budget allows.
Below, we dig into the pros and cons of seven of our favourite portable cassette players.
---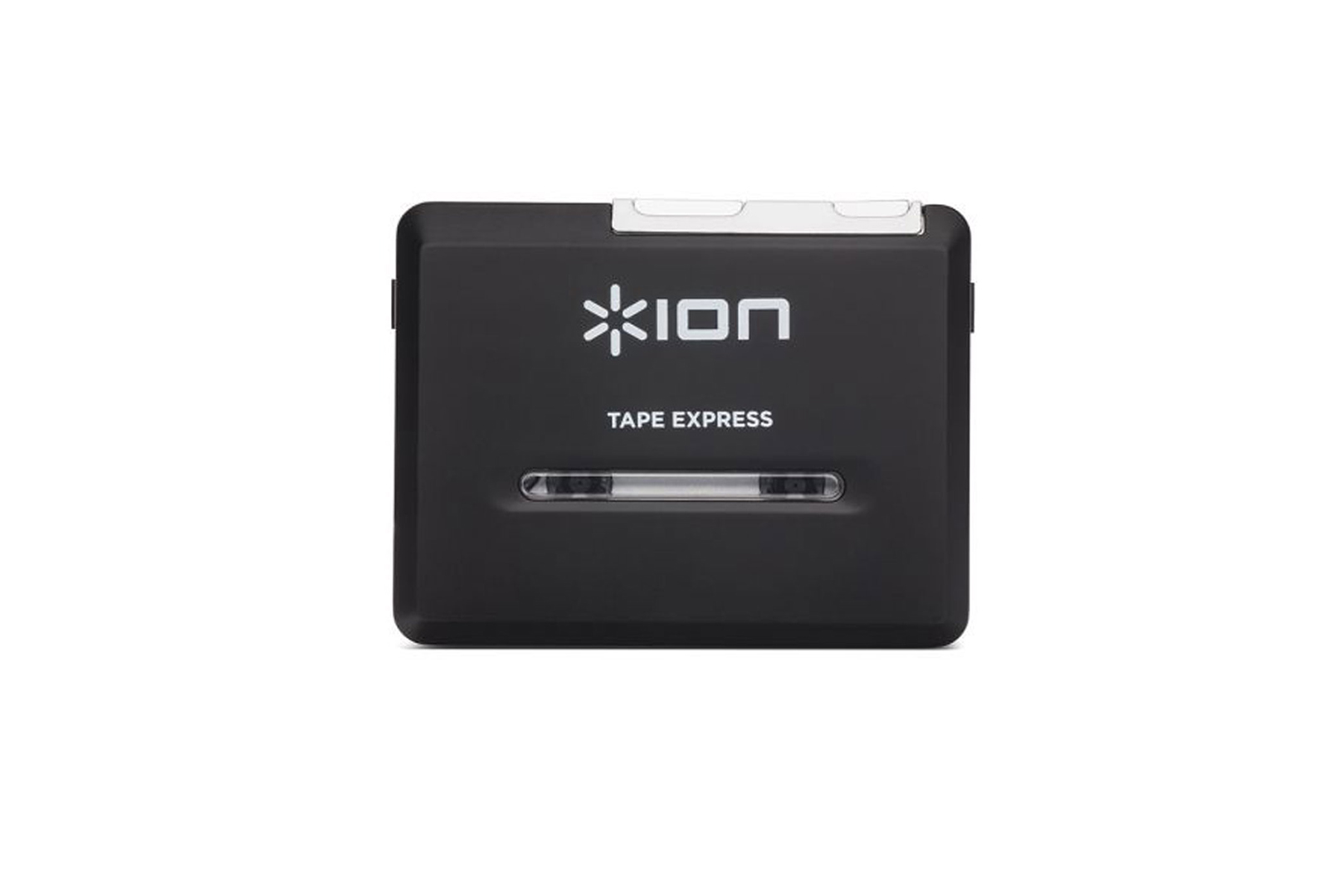 ION Tape Express Plus
Price: £25
Pros: Will let you digitise your cassettes
Cons: No record; no radio
Verdict: This player is designed with digitising your cassette collection in mind, and is a snip at this low price point.
At this price point, the ION Tape Express Plus cassette player over-delivers. Offering a streamlined approach that plays tapes back like any other portable cassette player, it has one thing older cassette players lack: a USB connection. This port gives the player the ability to convert tape recordings to MP3. Its build quality is surprisingly good for its price point as well.
---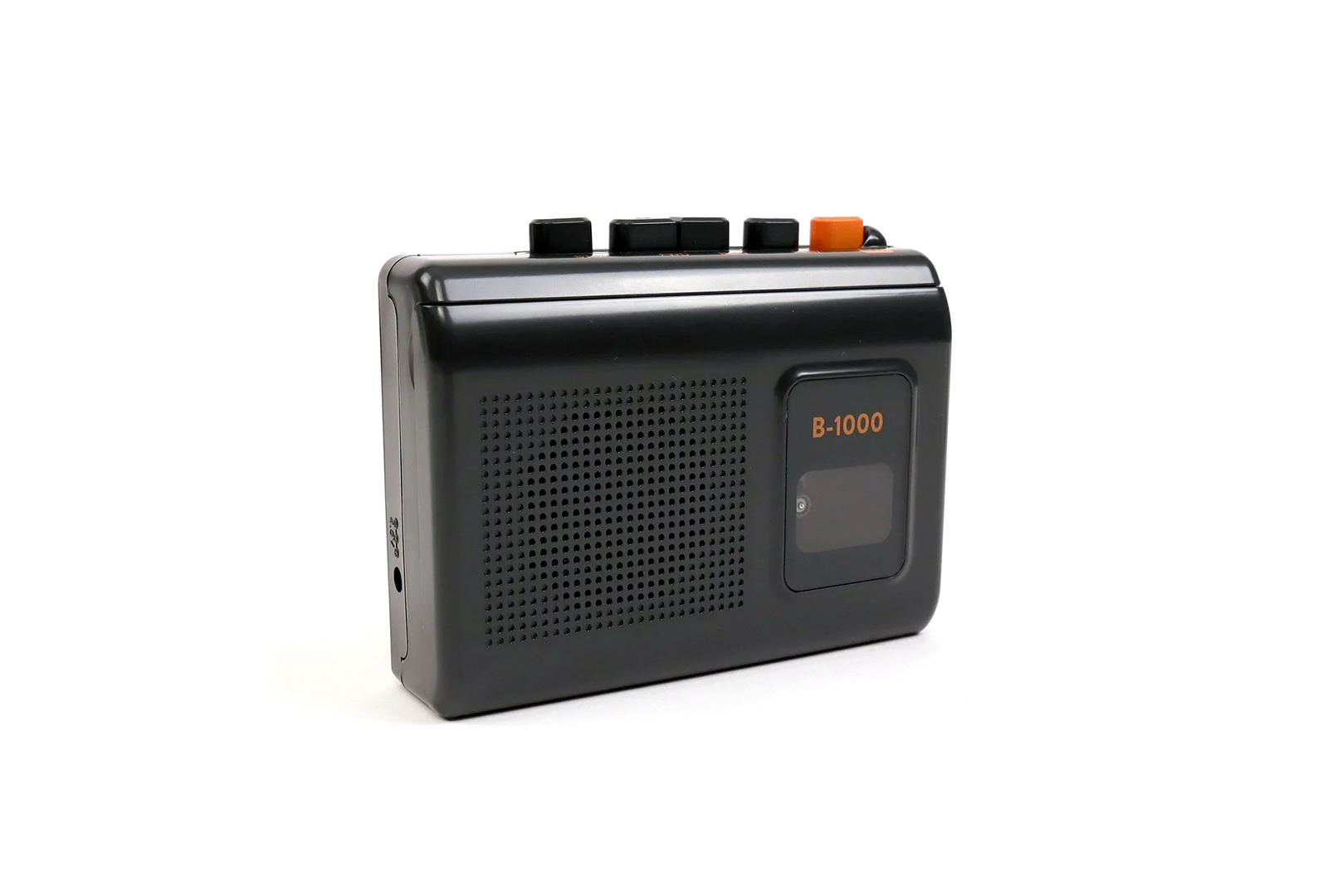 RecordingTheMasters Mulann B-1000 Walkman
Price: £51
Pros: Modern; good sound
Cons: Lacks features
Verdict: A modern-made cassette player that allows you to focus on the music and nothing else.
RecordingTheMasters pride themselves on being the leading manufacturer of professional and long-play analog audio tapes. The B-1000 doesn't offer too many features, besides the baseline play, stop, rewind and a record option. However, it is a modern-made player, meaning its build is brand new and won't be needing repairs any time soon.
---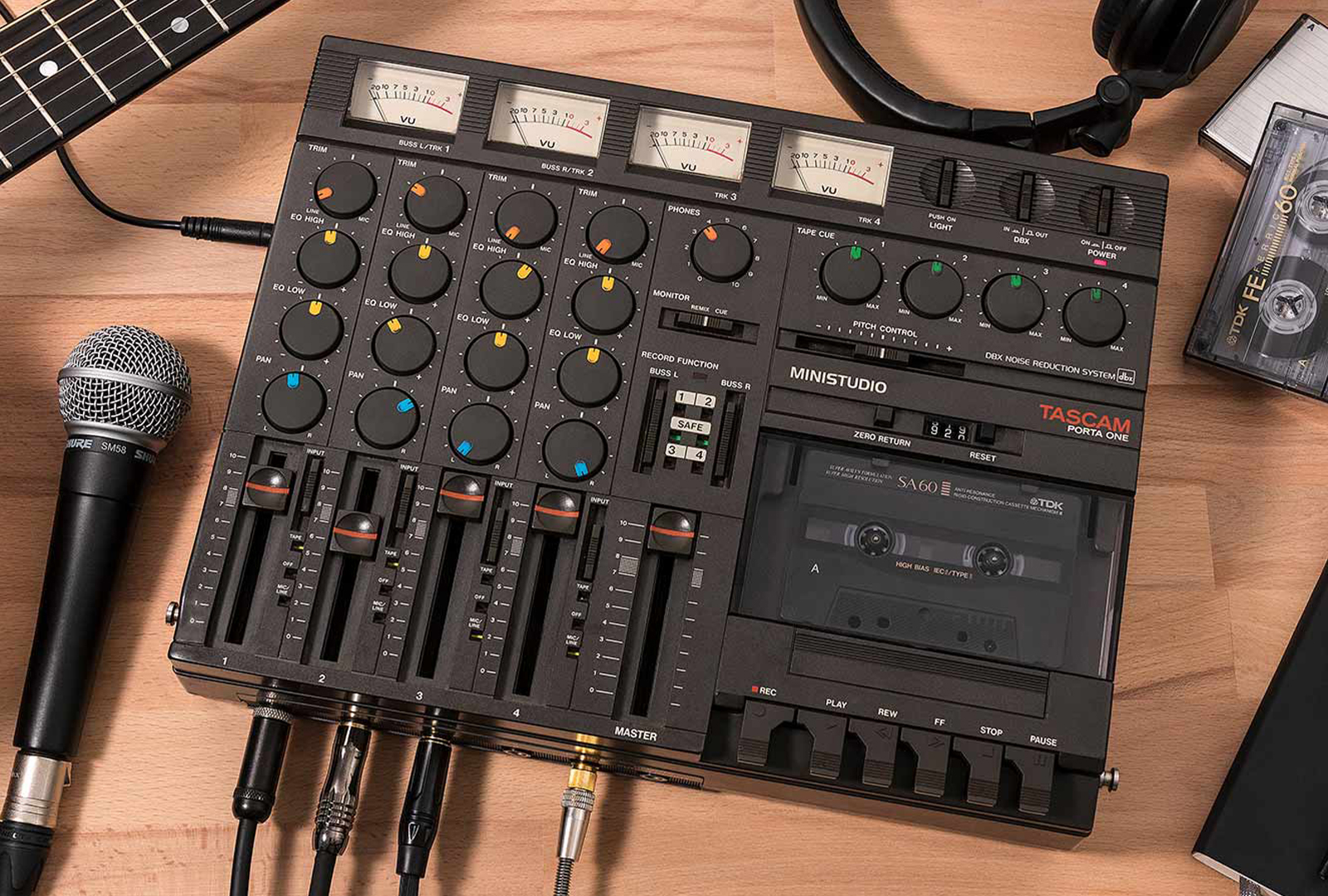 TASCAM Porta ONE Ministudio 4-Track Cassette Recorder
Price: £150
Pros: Two mic/line-in inputs; four track channels
Cons: Big size
Verdict: A portable, analog, cassette audio ministudio that's able to run off batteries or DC power — what more could you ask for? Well, it could be smaller.
While the TASCAM Porta ONE Ministudio can't fit in your pocket, it was still marketed as a portable cassette player, recorder, and studio. The cassette playback is barebones, but where this cassette player shines is its ability to record instruments or mics via its inputs on multitracks and manipulate the mix on the fly no matter where you are.
---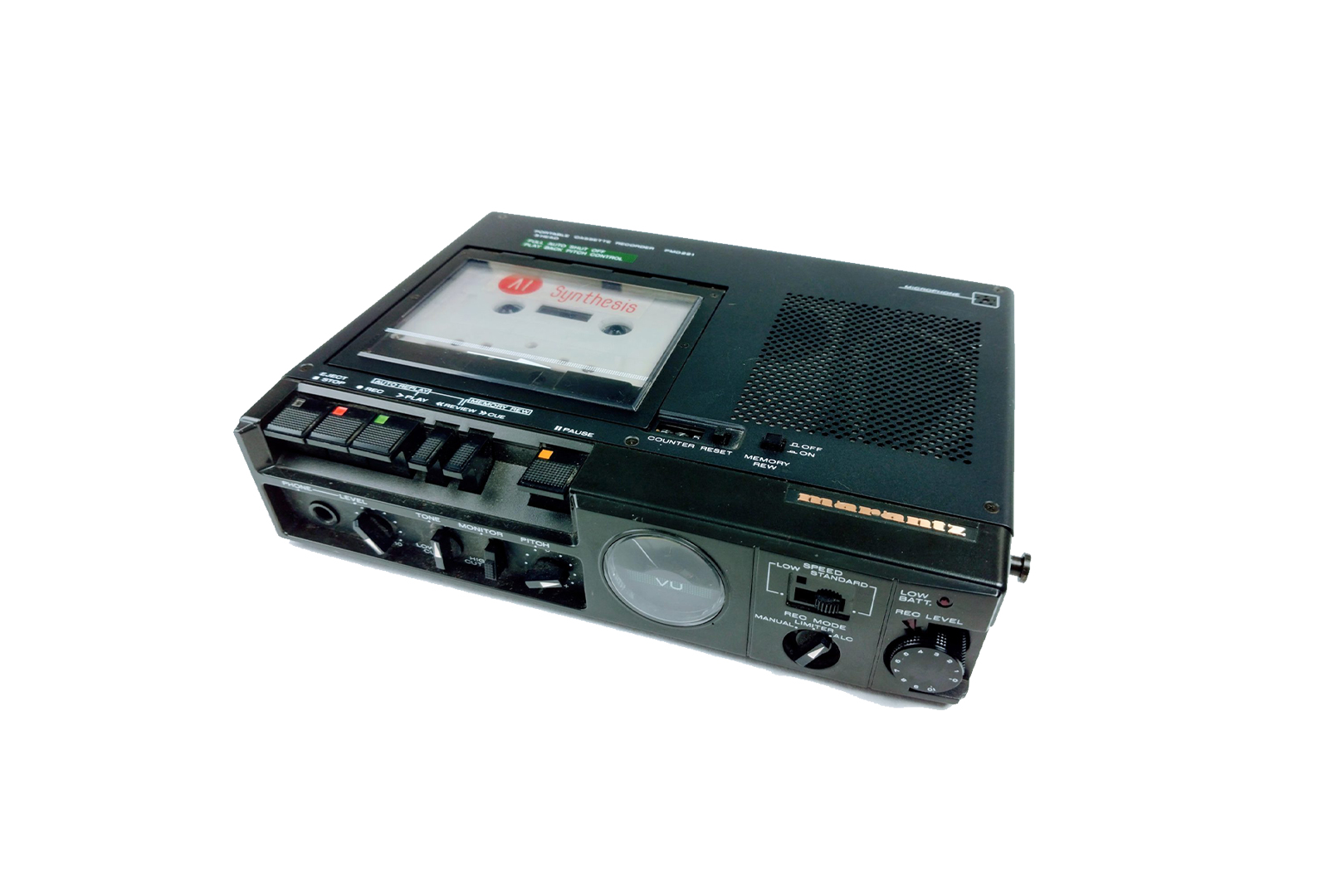 Marantz PMD 221
Price: £130
Pros: Built-in speaker; separate record and playback heads; pitch control
Cons: Bulky
Verdict: Marantz' PMD 221 is an analog portable cassette player that's hard to beat for both listening and recording purposes.
The Marantz PMD 221 remains a solid piece of gear. Gaining popularity with news reporters and sound recordists of the mid-1980s to late-90s this cassette player made quite the name for itself with its built-in features. Having separate record and playback heads allows you to check the quality of your recording as it's being recorded to tape, without having to rewind the tape and play it back later. A pitch control allows you to adjust playback speed, and a cue-and-review feature can be used to easily locate any section of your tape for playback.
---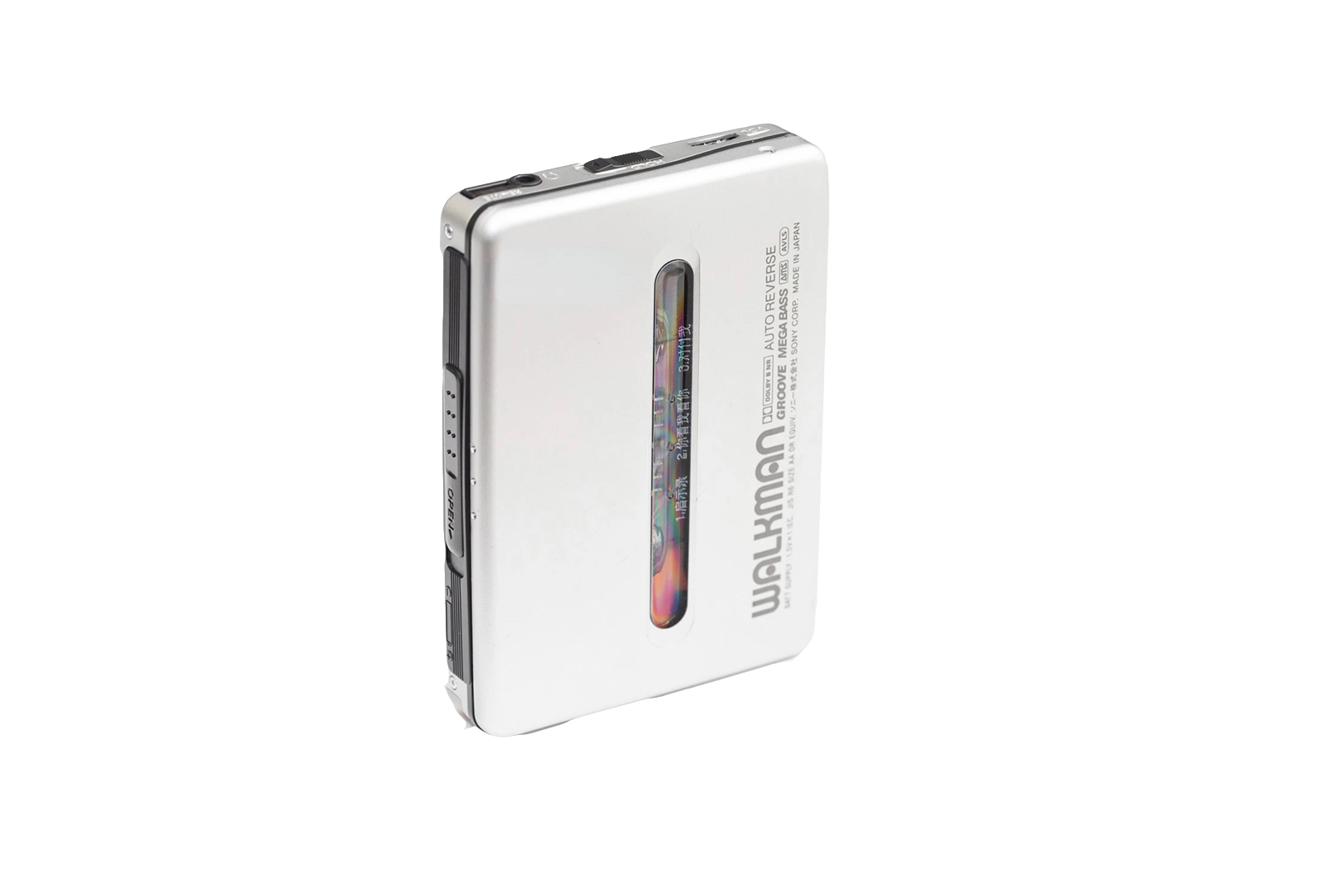 Sony WM-EX677
Price: £200
Pros: Reliable
Cons: Fewer features than higher-end models
Verdict: Compact and reliable cassette player with a rechargeable battery that delivers awesome analog sound.
At the height of the cassette boom, Sony's portable units ruled the roost. Years later, these players still stand up to scrutiny. Released late in the '90s, the W-MEX677 offers a compact size, useful features, and sound quality that's hard to beat. The super slick 'WALKMAN' font provides a nice retro fix too.
---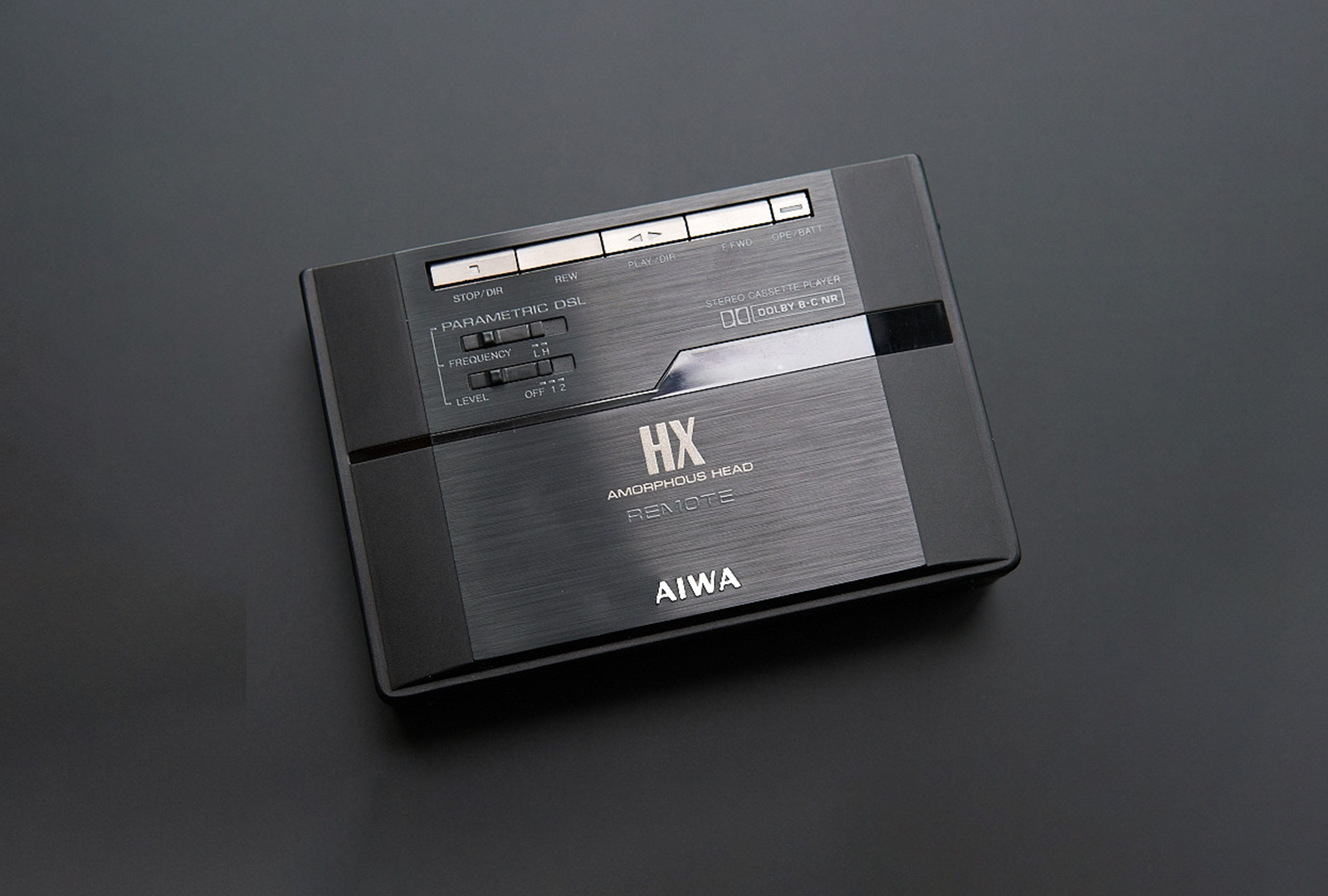 AIWA HS-PX303
Price: £300
Pros: Great sound quality; good build quality
Cons: N/A
Verdict: While Sony dominated the market for portable cassette players, the AIWA HS-Px303 is what every cassette player should have aspired to be in terms of sound quality.
The PX line of cassette players was already loved by consumers, but the arrival of the PX303 took that love to the next level. While packing a fair number of features, where this cassette player really shines is its sound quality, packing clarity like no other and a bass response that's unmatched. To this day, it's still a mystery how this cassette player didn't dethrone Sony.
---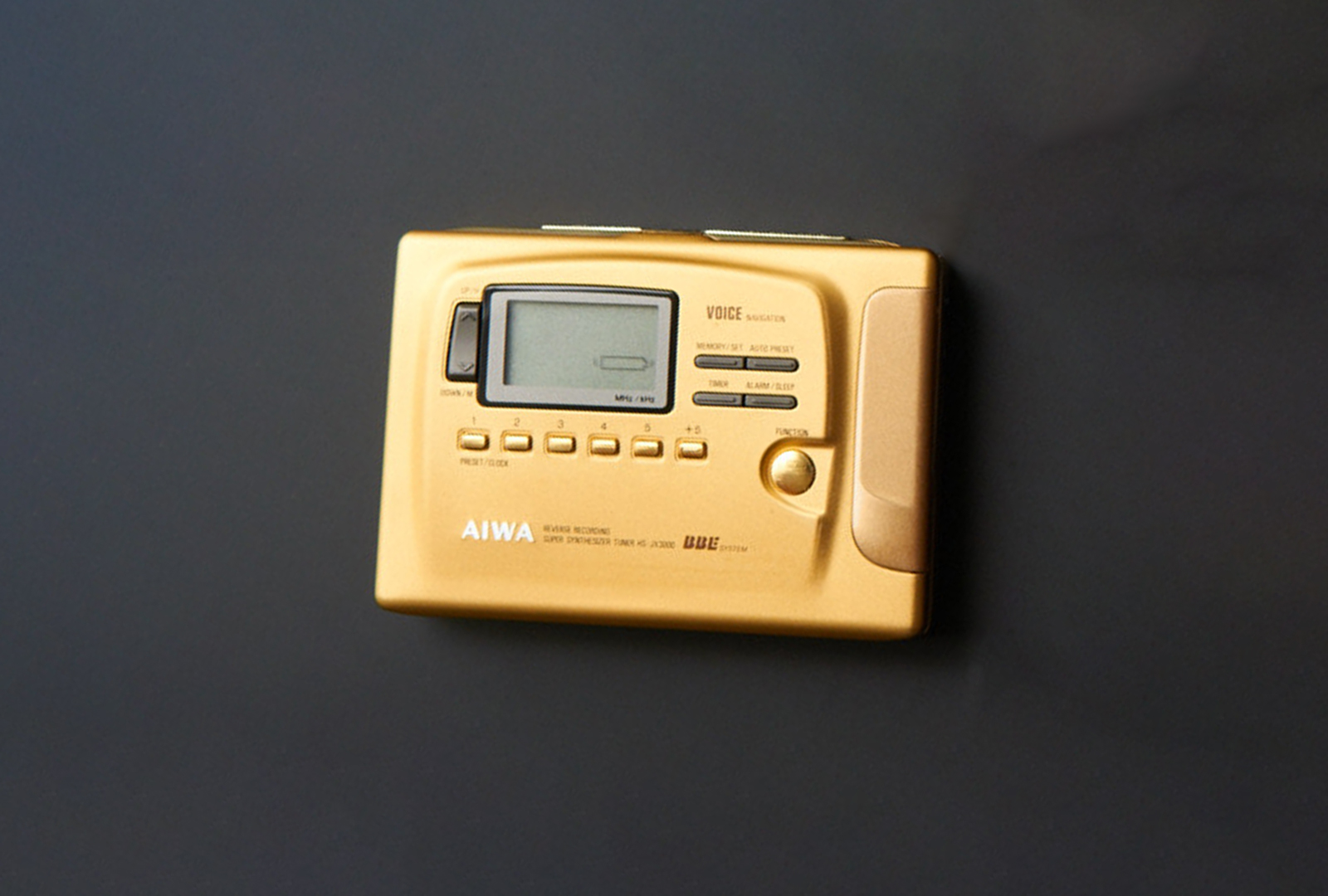 AIWA HS-JX707 (HS-EX3000)
Price: £600 – £1300+
Pros: Every feature you can imagine
Cons: Resale market can be pricey
Verdict: If you come across this at any thrift store for a cheap price, do not look the other way — buy it!
Awia's HS-JX707, also known as the EX3000 in Japan, is often regarded as the most feature-packed cassette player to ever be made. Having an AM/FM radio,10 station presets for each tuning band, a digital clock with sleep/playback/recording modes, Dolby noise reduction, voice navigation that tells you what feature you used, recording from tuner or microphone input, and a remote controller all packaged in one unit was absolutely groundbreaking for the time — and still holds up now.