Published on
June 5, 2020
Category
Features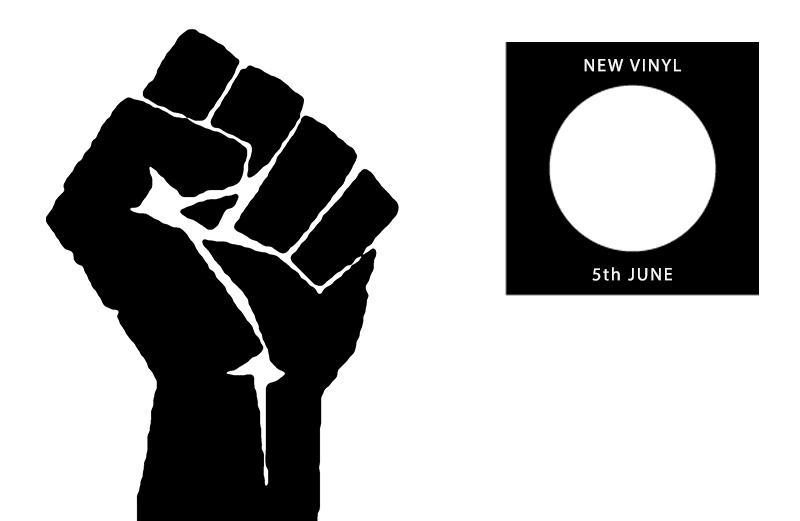 A celebration of Black music.
We devote the feature to a celebration of Black artists and Black labels – with new records alongside essential releases.
Alongside our roundup, you can also find an ongoing list of over 1000 Black artists and Black-owned labels you can support here.
This week's rundown is by VF's Lazlo Rugoff and Gabriela Helfet, alongside Jesse Bernard, Lucie Stepankova, James Hammond and Emily Hill.
---
Singles
---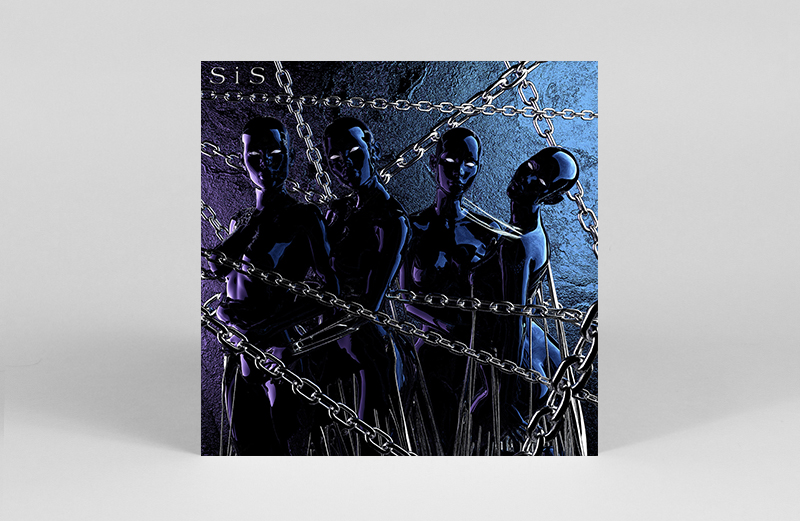 Jasmine Infiniti
SiS
(Club Chai)
On Jasmin Infiniti's debut EP, the self-proclaimed Queen Of Hell prepares a melting pot of industrial drums, techno, incorporeal vocals, and tonal gothicism. Focusing on her experiences as a Black trans woman, Infiniti describes the EP as "a commentary on fear, sexuality, and the importance of community and camaraderie." Her recently released debut album, BXTCH SLÄP, is also excellent. – LR
---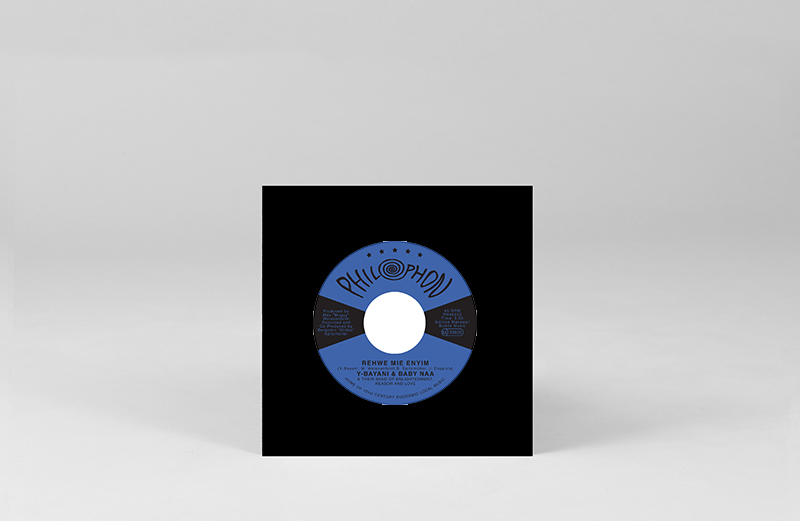 Y-Bayani & Baby Naa And The Band of Enlightenment, Reason & Love
'Rehwe Mie Enyim'
(Philophon)
Roots-reggae through an Accra view, Y-Bayani's sage-like vocals whirl through Baby Naa's fluttering falsetto atop a slow and paitent groove on stunner 'Rehwe Mie Enyim'. Baby was not in fact the original singer for this track, but when that musician failed to turn up, she stepped in to take her place. As Y-Bayani explains so aptly, "then something occurred that nobody was expecting and finally everybody was happy that the original singer hadn't made it." In short, this is sonic elixir for the soul that you can turn to over and over again. Though its B-side "Rehwe Mie Enyim' is peppier, it's an equally welcome touch. – GH
---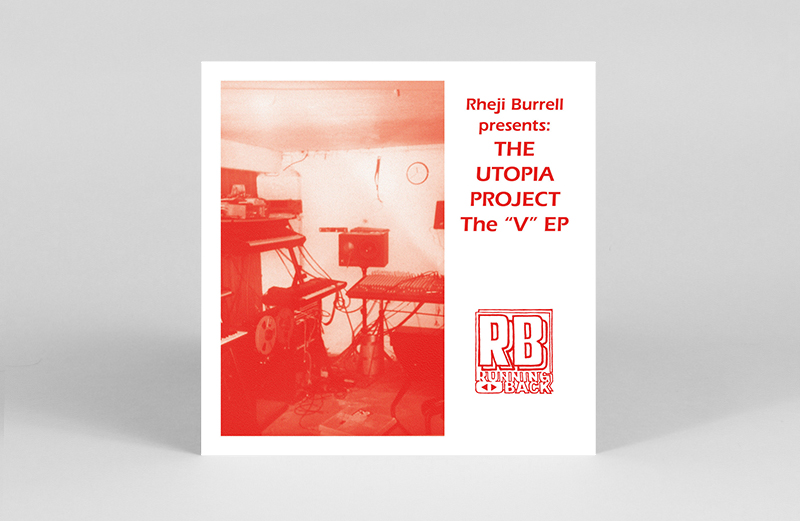 Rheji Burrell
The V EP
(Running Back)
One of the true preachers of house, Rheji Burrell returns with the good old days of Nu Groove in tow. Moving from the electro buzz of 'Destiny' and the rolling groove of 'Epiphany', to the late-night burner deepness of 'Karma', Burrell swirls in the jazzy pianos, glistening melodies and deep house drums we've all been craving these house-bound months. – LS
---

Dreamcast
'Outer Space' / 'Up 2 U'
(Future Times)
Marking Dreamcast's first release on Future Times, He continues his fusion of sensual vocals with stripped back melodies on 'Outer Space' / 'Up 2 U'. With Max D on production, 'Outer Space' serves as an electro experiment – a dreamlike voyage of minimal vocals against more danceable grooves. Meanwhile on the flip, 'Up 2 U' diverts itself down a more piano-esque route, summoning memories of nostalgic weekend commutes. – EH
---
LPs
---

KinKai
A Pennies Worth
(Headcount Records)
Whenever KinKai's on a record, he brings a combination of sharp lyricism and cool, calm and collected energy. Emerging from Manchester's soul movement, A Penny's Worth is – without lazily comparing – almost Soulquarians-esque, an idea brought to life with 'Top Down' featuring Children of Zeus – a record cut to perfection for summer. – JB
---

Joe McPhee
Nation Time
(Corbett vs. Dempsey)
A voracious collaborator, Joe McPhee's discography is a vast and beguiling one; checking out the array of releases on his Bandcamp page is a surefire way to delve into a wide spectrum of adventurous sounds. A solid first port of call, Nation Time sees McPhee's tenor sax blazing a trail with two different bands over the course of a weekend at Poughkeepsie's Vassar College. – JH
---

Matana Roberts
Coin Coin Chapter Four: Memphis
(Constellation Records)
As a revelation of memory, oral history and music's power to transform narratives, each edition of Matana Robert's ongoing Coin Coin series has proven vital listening. Chapter Four: Memphis sees Roberts fully embrace her powers as both composer and improviser, and as a conduit for fever dreams that quest into Black American identity, both past and present. Drawing on personal history and elements of her grandmother's life, this collaged suite confronts trauma and struggle in an "extra-personal" way, with the protest traditions of free jazz serving as an ever-present informant. – JH 
---

Murkage Dave
Murkage Dave Changed My Life
(Not on label)
If you were a garage head back in the day, you may already know David Lewis from his 'Hands on Her' record. Almost twenty years later, Dave takes listeners on a journey of life, music and love. 'Magic Mission Deja Rinse' pays homage to Dave's early life in east London, telling tales of linking girls and being chased by police dogs in Hackney Wick, whilst he begins exploring his own masculinity with Manga Saint Hilaire on 'Niggas Need Each Other'. Leaning into Dave's garage origins, Murkage Dave Changed My Life offers an introspective view into the life of a man who impacted the journey of so many ravers. – JB
---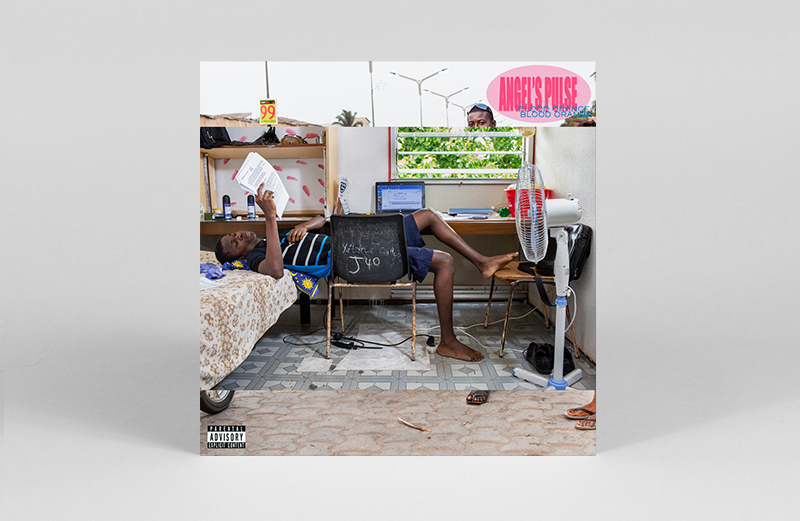 Blood Orange
Angel Pulse
(Domino Recordings)
Angel Pulse is merely a glimmer of Dev Hynes' world – one full of soulful melodies, warm vocal tones and emotive lyricism. The mixtape's 14-tracks feature artists including Toro y Moi, Kelsey Lu, Justine Skye and Arca. – EH
---

Nilamayé
Las Flores Del Sol
(Bongo Joe)
Afro-Colombian group Nylamayé's 2016 album Las Flores Del Sol gets a timely repress via Bongo Joe. As meditative as it is passionate, the album marries warm marimba tones with spirited singing, the bright energy of guasas and maracas, and alegre drum grooves. Bongo Joe has also released a compilation highlighting Black artists featured on the label – titled Black Voices: Solidarity Compilation – with all proceeds going towards Swiss activist organizations advocating for equality. – LS