Published on
October 21, 2016
Category
Features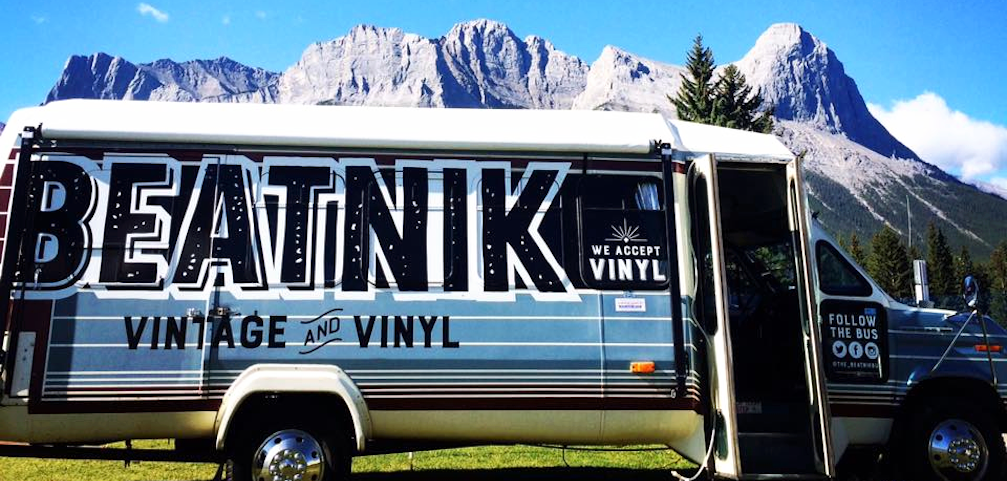 Rolling records.
What's better than going to a record shop? Having the record shop come to you, obviously.
Whether driven to the road (or the river) by rising rents or a restless spirit, a growing number of record shops are embracing the nomadic lifestyle with a few crates of vinyl in tow.
While this is not a new phenomenon – you need look no further than Jamaica to Charlie Ace's famous Swing-A-Ling Record Shack for inspiration – we thought it was high time these rootless wanderers were pulled over for a bit of love.
Whether chugging along England's meandering canal systems or heading across the Outback, here are five of the most unique mobile record shops in the world.
Know of others we've missed out? Add them in the comments below.
---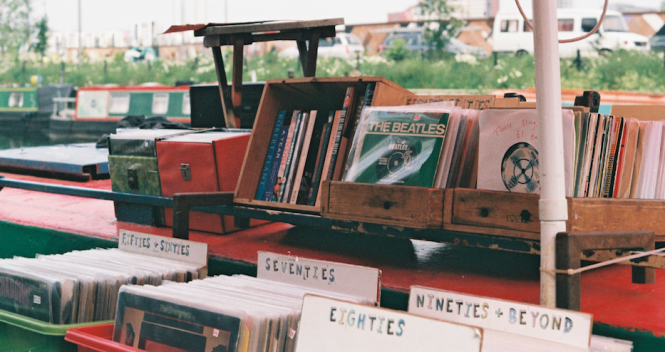 The Record Deck
United Kingdom
Driven out of London by the extortionate retail rents, Luke Guilford bought himself a barge and a captain's hat and took to the water instead. Among several different merchants plying their trade on the city's waterways, The Record Deck left port almost three years ago and can be found anywhere between Hackney Wick and Birmingham, with regular updates on its Facebook page. "I looked at rent of shops before starting up and there was just no way I could afford it," Guilford told us in a recent feature. "It just made more sense to do it like this, it's more of an adventure anyway."
---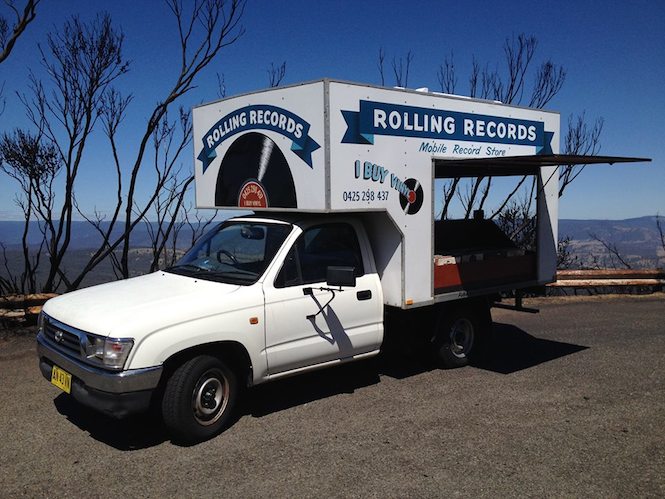 Rolling Records
Australia
A rolling record gathers no moss. Facing similar rent struggles down under, Greg Pizer took his record store experience at Camperdown store Pigeon Ground Records & Clothing and headed for the open road. Buying a beat up truck on Gumtree, Pizer set about furnishing it with wood paneled crates and DJ booth, using solar panels on the roof to power a listening station and sound system. Parking up at festivals and in towns across the region, head to Facebook to see where Rolling Records will be pulling over next.
---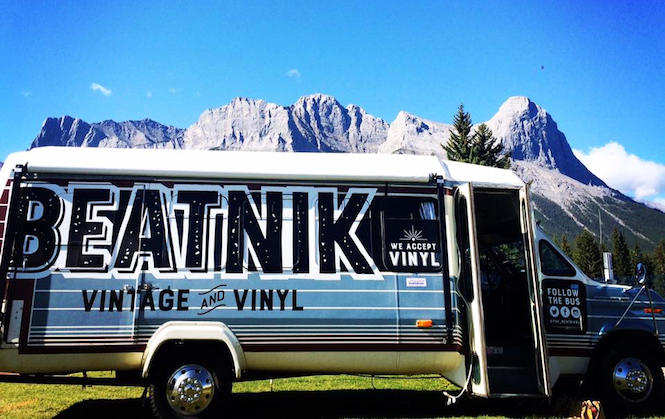 Beatnik Bus
Canada
When Kristin Poch inherited 15,000 records in 2015, she was tempted to sell them off. But instead, she says, "I was unhappy at my job, so I decided to quit and open up the Beatnik Bus." She bought a 1990 Ford Econoline and hit the streets of Calgary. The travelling bus is equipped with a turntable, some seats and six hundred records that are constantly on rotation from the main collection.
"It's nice to eliminate the overhead cost of rent," she adds. "It's good that we can pop up street-side and activate different locations in the city, especially in areas that weren't previously activated for retail. We're amping up street culture and providing something unique to the community."
---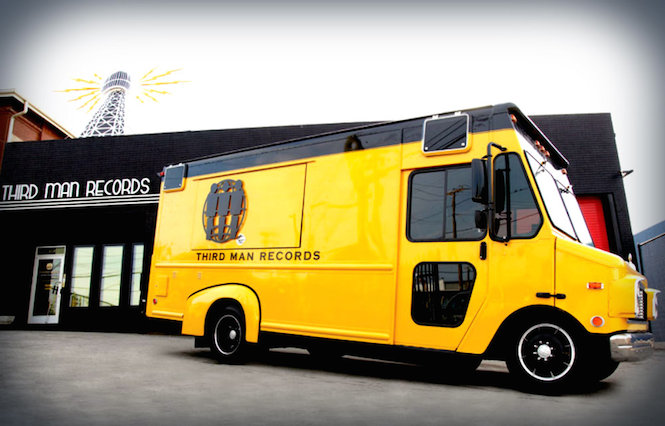 Third Man Rolling Record Store
USA
Was there any doubt in your mind that vinyl emperor Jack White would appear on this list? His former delivery truck, painted in Third Man's yellow-black uniform, peddles the label's smorgasbord of limited vinyl, clothing, "drinking accessories", bibelots and other pieces of swag. Like the old school Jamaican trucks, it also has two decks and a sound-system to host DJs and bands. Often travelling through shows and festivals, you can keep up with the rolling record store via the TMR website and have a peak inside here.
---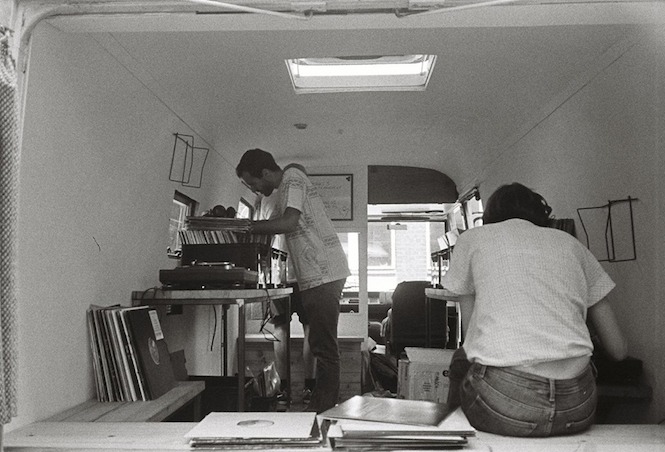 The Ghost
Germany
The Ghost haunts Berlin in a 1970s Mercedes camper van, loaded up with underground house, techno and electro. Launched this year (2016), its owners, Josh Tweek and James Creed, keep the stock of 6000 records in a lock-up and mix up the on-board selection of on a daily basis. "We empty the van every night and load up every morning, so it's pretty easy to switch the crates up. The method is quite random, but that's sort of the point," they say.
You can often find The Ghost at riverside spot Club der Visionaere, otherwise stay abreast of the van's movements and one-off events via its Facebook page. It's also possible to book private appointments with the shop directly.