Published on
November 7, 2019
Category
Features
SSR Records was founded by Crammed Discs' Marc Hollander in 1988 and spanned the nascent years of house, acid, new beat, hip-hop and broken beat, collaborating internationally and racking up close to 200 releases.
Hoping to redress the lack of attention the label's genre non-conformity helped establish, Brussels-based music writer, label manager and DJ Koen Galle (aka Kong DJ) ties together the disparate threads of Belgian's overlooked musical export, SSR Records.
In contrast to well-documented phenomena such as new beat, R&S Records, The Neon Judgement or 2manyDJs, the rich legacy of Brussels-based label SSR Records has rarely been documented. The Crammed Discs sub-label was active between 1988 and the early 200s and followed a headstrong path between house, new beat, acid, future jazz, broken beat, drum & bass, hip-hop, rave and trance. It was run by Crammed chief Marc Hollander and Minimal Compact singer Samy Birnbach aka DJ Morpheus and dubbed "Sampler et Sans Reproche", a pun on the famous motto "sans peur et sans reproche" attributed to the 15th century French knight Bayard. The imprint's first logo was designed like a coat of arms with scissors.
Given that SSR Records released close to 200 releases, it's surprising to see how little attention the label has received in contemporary discourse around electronic music. Far ahead of their time, SSR Records released music of both European and North American artists that hadn't broken through yet. SSR first caught the new beat and acid wave, not by mimicking, but by creating their own unique interpretation. 'No Tears 88', a cover by American producer Mark Kamins of a Tuxedomoon track – a band Hollander had previously released on Crammed Discs – led the pack. In collaboration with Kamins' label Pow Wow Records, they released 'Tales of Taboo' by renowned, controversial US performance artist Karen Finley. When bits and pieces of this track were sampled out of context by British outfit S'Express for their hit 'Theme From S'Express', SSR Records decided to reply with their own sample-based jam: 'Drop That Ghettoblaster' peaked at #23 in the American Billboard chart in 1989.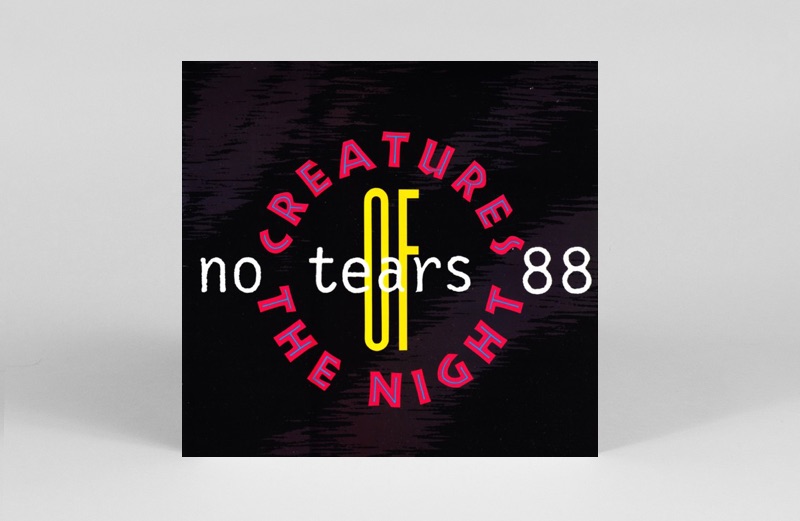 This was the late '80s and label founder Marc Hollander was following his gut feeling. He had already released electronic music with Crammed Discs – the proto techno track 'Saure Gurke' with his own band Aksak Maboul is a good example – but SSR was meant to fully experiment with this still young and new musical direction. Hollander invested talented producers that he met along the way, resulting in a series of releases that are impossible to pigeonhole, but that share the same feeling of excitement. From sample heavy new beat by made up alter egos to gritty electro by Bleep (aka Geir Jenssen aka Biosphere), early deep house by Hans G., fast ravey acid house by Solar Quest, industrial breakbeat by The Gruesome Twosome with Samy Birnbach on vocals (another American hit for the label, peaking #37 in the Billboard chart in 1989) and a remarkable list of Scandinavian connections including early work by Bjørn Torske… Marc Hollander quickly built a peculiar community.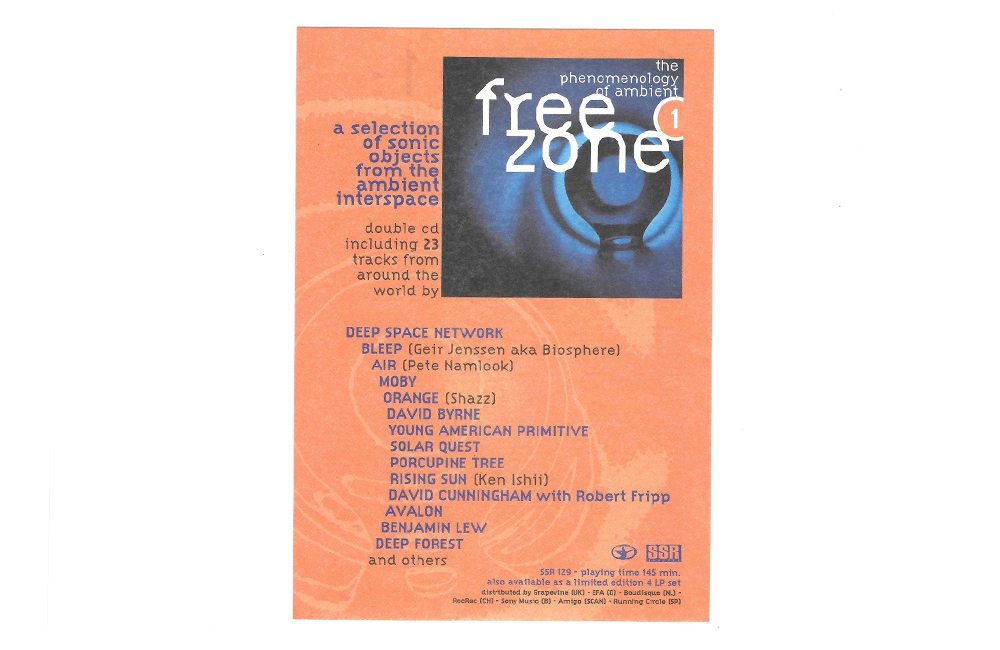 Two compilations released in 1994 would change the course of SSR Records history: Freezone 1 – The Phenomenology Of Ambient and Around The Day In 80 Worlds: Explorations In Tribal Trance. The former was the first of seven Freezone compilations, soon to become a cult series showcasing the talents of dozens of electronic music producers. The latter was the first compilation Samy Birnbach would curate for SSR Records. Samy was (and still is) the lead singer of Minimal Compact, one of the most inspired bands of the '80s. They blended funky rock rhythms and incisive guitars with flavours from their roots in Israel and the native Middle East. The band was active from 1981 to 1988, and released six studio albums on Crammed Discs. Drawn by his growing interest in electronic dance music, Samy Birnbach started to perform more and more as a DJ and help out with the running of SSR Records.
The first Freezone compilation was conceived by label boss Marc Hollander after he observed that many DJs were inspired by ambient electronic sounds, specifically those released by Crammed Discs sub-label Made To Measure, which was an experimental platform for soundtracks. The first volume featured music by Air, David Byrne, Benjamin Lew, Moby, Hector Zazou, David Cunningham, Porcupine Tree, Dan Lacksman, David Moufang, Ludovic Navarre, Ken Ishi and many more on a 2x CD compilation and 4x vinyl release. From the second volume on, Samy Birnbach took the lead in the curation of the compilations, while Marc Hollander focused on the legal and production work. During 1994, SSR Records released seven compilations, leaving behind a solid archive from the musical world the label was living in.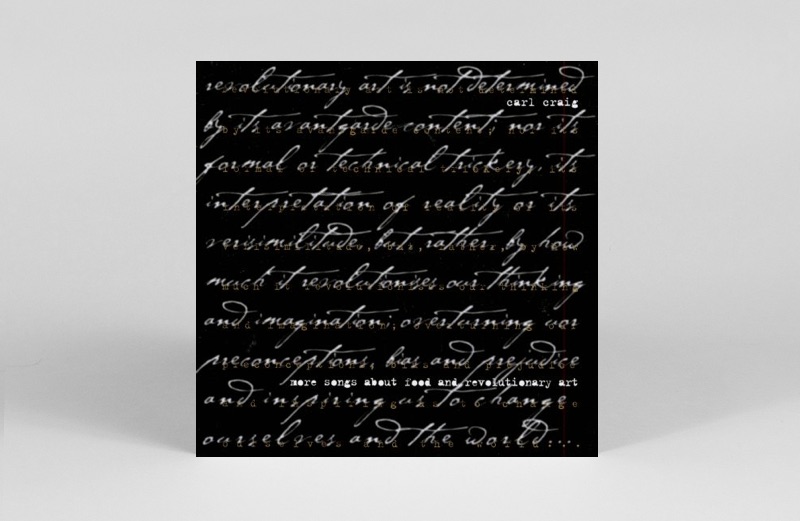 Meanwhile, Samy Birnbach was touring the world as DJ Morpheus, playing chill-out sets from Japan to Moscow. SSR Records and their Freezone concept also curated events in clubs like Fuse in Brussels or Rex in Paris to festivals, as well as festivals like Sonar in Barcelona or Les Trans Musicales in Rennes, where early live sets by Dego from 4hero or Matthew Herbert would take place. Thanks to the relentless energy of Samy Birnbach, who sent out hundreds of faxes in the pre-internet era, the SSR network grew bigger and bigger. This also led to a unique collaboration with Carl Craig's Planet E label for the release of his album More Songs About Food And Revolutionary Art in 1997 alongside further releases and remixes.
This was indicative of the connections SSR built with producers from the United States, showcased most prominently in the Telex remix project the label launched in 1998. Given that the iconic Belgian electro pop band had been an inspiration for many formative producers – their track 'Moskow Diskow' was part of the import of early European electronics in The United States – SSR was able to invite the likes of Anthony Shake Shakir, Glenn Underground, Stacey Pullen, Juan Atkins, Eddie Flashing Fowlkes and Carl Craig to take part.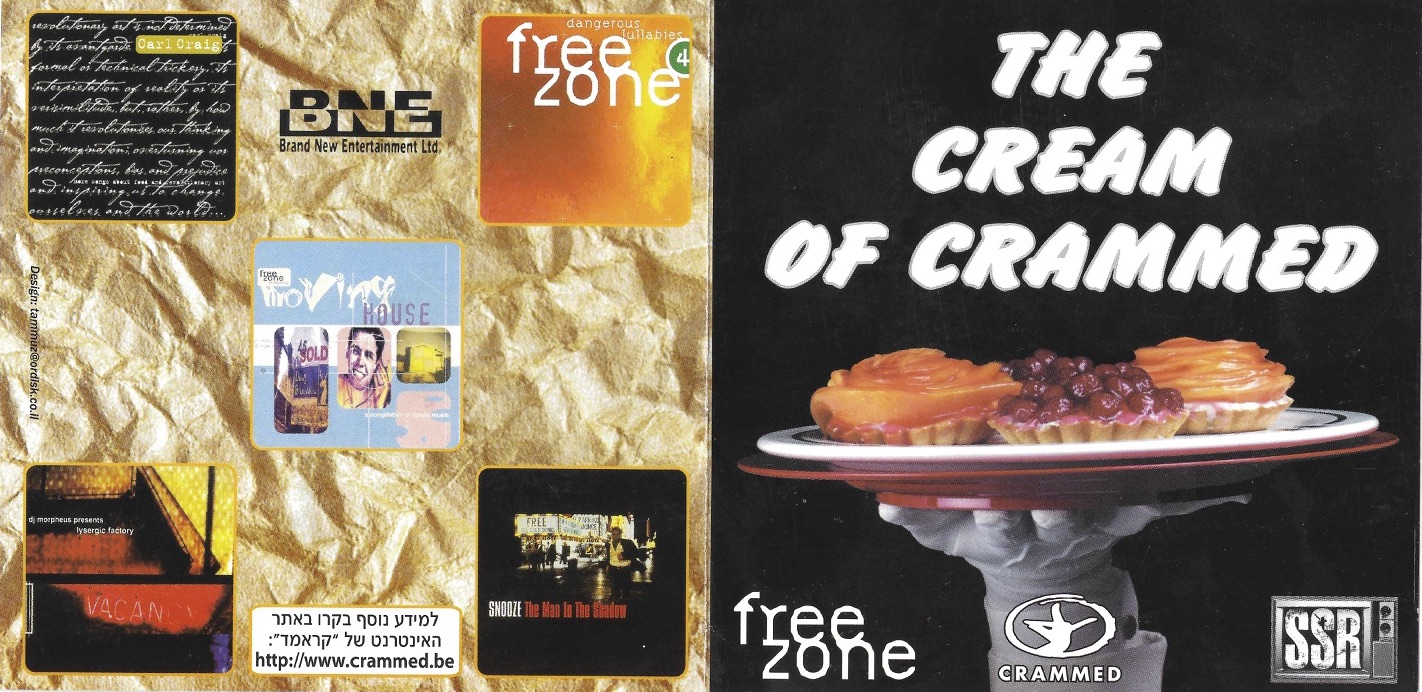 Much like its parent label Crammed Discs, SSR Records has never wanted to settle for one style or genre, a philosophy also visible in the graphical identity of the label: almost non-existent apart from a straightforward logo. With a mindset to mix and mingle, the label always followed the artists ideas for cover art. The label's credo to 'sample without blame' was best executed in the provocative graphics of label regular Autorepeat, who mocked classical artwork of Kraftwerk and Iron Maiden for his releases.
Taking such an open-minded approach, has in some sense resulted in an undeniably varied, but almost totally under-valued legacy. Regularly ahead of the curve by focusing on experimentation, innovation and just releasing whatever they liked, SSR Records truly merits a place in electronic music history. Not everything in their catalogue aged well – trial also means error – but their unique identity deserves as much interest as their parent label Crammed Discs. Forever 'sans peur et sans reproche'!
Mix tracklist:
1. The Moody Boys – Destination Africa (Spirit Of Freedom Version)
2. Farida International – Security (Bitakhon)
3. The Gruesome Twosome – Burnt-Out Celebrity
4. Bleep – Mr Barth In The Sahara
5. Twin Freaks – Agent Cooper Lurvs Coffee (Original Mix)
6. Glenn Underground – Tribe Of Benjamin
7. Jordan Fields – Eye & I
8. Karen Finley – Dub It
9. Syamese – Intersphere
10. Carl Craig – Food And Art (In The Spirit Of Revolution)
11. The Arc – Orphic Mysteries
12. Snooze – Middle Class Lady
13. Pimp Daddy Nash – Our Man In Stockholm (E-Z Rollers Remix)
14. Nav Katze – Crazy Dream (Retro 313 Future Memory Mix)
15. Gemini – Pieces
16. Auto Repeat – Needle Damage (Dj Sneak remix)
17. DJ Morpheus vs. Bassbin Twins – No Hustle
18. Telex – Dance To The Music #1 (Ian Pooley Mix) (Reprise)
19. Hans G. – Anything You Like
20. Modulate – Heaven Scent / Mystery City
21. Q-Moog – Egyptian Night Flight
22. Solar Quest – Requiem For A Lily
Koen Galle is a Brussels-based music writer, DJ and Ensemble label manager (co-founded with DJ Gratts).