Published on
May 17, 2017
Category
Features
From Joni Mitchell and Fleetwood Mac to Oasis and Air, Pete Paphides enters the upside world of the pop B-side.
First record? It's the most standard of questions – one that any respondent, be they pop star or punter, can answer without hesitation. For almost anyone born before 1980, that very first walk up to the record shop counter will have involved the purchase of a seven-inch single. From the moment you walk out of the shop, carrier bag in hand, it's a matter of getting home in a state of ever-heightening anticipation. In a pre-Spotify, pre-everything-on-demand era, that was the power that music had. In our house, we had a radiogram, a free standing teak unit with speakers and a tuning dial at the front with a lid on top which, when opened, would reveal a turntable. In the posh room at the back that hardly ever got used, our radiogram was the focal point. And it was on this that I played my maiden purchase: The Barron Knights' 'A Taste Of Aggro'. The Barron Knights were a comedy group whose calling-card was three-song medleys which would typically be comprised of recent hits, all with their lyrics rewritten so that nine year-olds like me found them funny. 'A Taste Of Aggro' began with an interpolation of 'Rivers Of Babylon', which went, "There's a dentist in Birmingham/He fixed my crown/And while I slept/He filled my mouth with iron." I listened to that record again and again and again, and then when I could listen to it no more, I did what any other child with a collection totalling one record would do. I played the B-side.
The B-side of 'A Taste Of Aggro' was pretty strange. Called 'Remember/Decimalization,' this reflective paean to pre-metric times didn't appear to have any jokes in it. But then, perhaps it was one big gag? After all, how could anyone write such a soulful testimonial to an outmoded currency? Was this a Vivian Stanshall-style flight of bittersweet whimsy? A failed experiment? I didn't know then – and I still don't know, because, of course, what I've since come to realise is that B-sides can be all or any of these things. The more you think about the idea of the B-side, the more fascinating it becomes. A B-side is, in one sense, a by-product. A quirk of the format on which it features. Its passage into the world is a precise inversion of the A-side's journey here. An A-side is a song whose appeal is so great that it's deemed worth an expense of hundreds, perhaps thousands of pounds, involving studios, pressing plants and artwork. All of this happens because someone wrote a song so good that it was deemed worthy of having an artefact manufactured that would house it exclusively. And once all of that is done, the next thing that requires attention is the B-side. The B-side is both a problem and a solution to a problem. When an empty space needs to be filled with something, something creative can happen.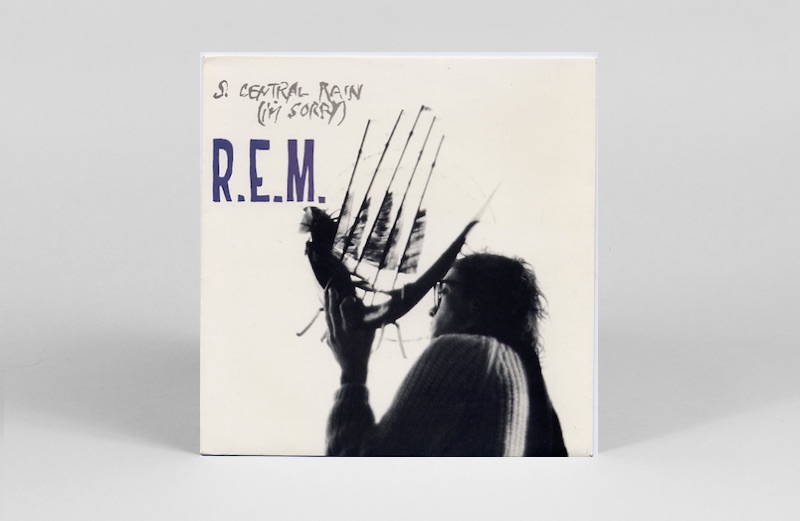 But that depends, of course, on what your attitude to that blank space is. The least interesting (and most common sort of) B-sides are the B-sides which act as mere repositories for songs that weren't good enough to make it onto an album. So what other ways of approaching a B-side are there? In the liner notes to Dead Letter Office, REM's Peter Buck is admirably forthright: "A 45 is still essentially a piece of crap usually purchased by teenagers. This is why musicians feel free to put just about anything on the B-side; nobody will listen to it anyway, so why not have some fun?" Once in a while though, this laissez-faire attitude results in moments of pop gold. Included on the B-side of REM's 1984 single 'So. Central Rain' is 'The Voice Of Harold.' Here, an audibly soused Michael Stipe improvises a lyric from the liner notes of an old gospel album.
Often this can be the most rewarding sort of B-side: an idea so off-kilter that the band simply can't get a handle on its commercial viability. In the wake of Wings' dissolution, Paul McCartney's McCartney II was an exercise in electronic introspective intimacy, greeted with ambivalence at the time by journalists who had forgotten that Paul had always been the most experimentally minded of all the Beatles. Album tracks such as 'Frozen Jap' and 'Temporary Secretary' were decades ahead of their time, but even Macca didn't quite know what to do with 'Check My Machine,' an indescribable collision of mutant Macca vocals interweaving over a thoroughly catchy mid-tempo groover. More than anything else in Sir Paul's oeuvre, this is the song that Macca-obsessed Alexis Taylor of Hot Chip cites as his favourite.
When a song doesn't conform to the usual structural criteria of a song, it's hard to get the measure of what you've created. This was the dilemma with which Teenage Fanclub were presented in 1998 when they held up a new song called 'Broken' into the light and attempted to work out where it fitted in relation to the other tracks for their work-in-progress Songs From Northern Britain. Built around a pensive, autumnal motif and one repeated line ("Your heart has been broken again") Broken was easily as good as anything on the album for which it was rejected. One day it'll be used for the post-break-up grief montage in a film, and the wider world will wake up to its beauty. And for all of that, you can see why Teenage Fanclub eventually demoted it to a subsequent B-side. Bereft of a chorus or hook they probably thought it would baffle people.
Perhaps, similar sorts of considerations account for why The Righteous Brothers' 'Unchained Melody' was originally pencilled in as a B-side. Strip away everything you think you know about a song long established as an all-time great and you can see why it may not have originally been deemed suitable as an A-side. Written by Ian Samwell in 1958 on the bus between Colney and Cheshunt, Cliff Richard's 'Move It' simultaneously described and embodied a musical craze that was only just beginning to take hold of British teenagers. But no UK songwriter had ever managed to pen a song which rivalled the feral excitement of those first American rock'n'roll records. It isn't hard to understand why – until Oh Boy! producer Jack Good had other ideas – adjudged that the sappy 'Schoolboy Crush' should be the A-side.
Similarly, go back to the very first time you heard The Smiths' 'How Soon Is Now.' Perhaps you're old enough to remember its first appearance on record, on the flipside of the 12-inch of 'William It Was Really Nothing.' Perhaps more than any other Smiths song, it's 'How Soon Is Now' that cements the intertwined relationship of music and geography. Take away Morrissey's vocal and you can imagine the song soundtracking the establishing shot of a dystopian film about the brutalist estates of Hulme and Moss Side. Factor into the equation the fact that 'How Soon Is Now' is almost seven minutes long, and you'd have to be deluded to think this could be a hit single. But, of course, the rules of great pop are constantly screaming out for exceptions – and, by virtue of its sheer magnificence (it topped John Peel's Festive 50) 'How Soon Is Now' wound up practically demanding its own release as an A-side, reaching the Top 20 in January 1985.
Other B-side choices are virtually impossible to fathom, but we can guess. Joni Mitchell wrote 'Urge For Going' at least four years before she finally recorded it for Blue in 1971. For some reason she decided against including this crystalline paean to wanderlust on that record, even though it was easily good enough to brush shoulders with the likes of 'River' and 'Little Green.' In the end, it slipped out on the flipside of her 1972 single 'You Turn Me On, I'm A Radio.' It's harder to deduce, however, what could have possibly made The Beach Boys or those around them not place Brian Wilson's 'Don't Worry Baby' anywhere more prominent than the B-side of 'I Get Around,' the ensuing decades have seen justice prevail – there's scarcely a Greatest Songs Of All Time list that hasn't featured the song on it. Similarly, with each passing year, the amount of people who seem to prefer 'Paperback Writer' to the far superior 'Rain' seems to get smaller and smaller.
You can tell a lot about someone by how they meet the challenges that are laid before them. Applied to bands and B-sides, that proposition holds doubly true. For some bands, signed to major labels, B-sides give the artist a chance to create an alternative narrative to the one detailed by their A-sides. The early B-sides of Oasis, specifically the ones sung by Noel Gallagher, invited you to imagine what a radically different proposition they would have been without the pugilistic brio that Liam brought to bear upon their songs. 'Half The World Away,' 'Take Me Away' and 'Talk Tonight' are total inversions of the Oasis formula. They sound like the melancholy dispatches of a withdrawn child in the corner of the room where their parents are rowing. They're lovely, but you could never fill a stadium with them.
For Paul Weller, The Jam's B-sides were a chance to reveal a hitherto hidden side of his musical psyche. 'Dreams Of Children' and 'Tales From The Riverbank' were the first portents of a flair for introspective psychedelia that he would pick up again on 2008's 22 Dreams album. Even in the 1990s, when his detractors attempted to lump him in with more regressive elements of the Britpop vanguard, B-sides such as Brendan Lynch's stunning SX Dub 2000 remix of 'Kosmos' – to these ears a more fully-realised space-dub adventure than anything Primal Scream managed to pull off on Screamadelica – showed that Weller had never stopped pushing back his own creative boundaries.
Blur's early B-sides acted as an aesthetic counterweight to commercially-minded early A-sides like 'There's No Other Way' and 'Bang.' Reedy Brit-psych explorations such as 'Inertia,' 'Luminous,' 'Mr Briggs,' 'Badgeman Brown' and 'Es Schmecht' have weathered the passing decades wonderfully. The successive B-sides released by some bands in this situation are like dots which joined together spell out a cry for help – or, at the very least, show hidden depths that might not be immediately obvious from the hits. During the years they spent valiantly attempting to service Fontana with hits, Stephen Duffy and The Lilac Time filled their flipsides with a bewilderingly brilliant procession of raw acoustic ruminations ('Cover,' 'Bed Of Roses,' 'Julie Written On The Fence') and Penguin Café-influenced pastoral sketches ('Spin A Cavalu,' 'Hurricaned Rice,' 'Crossing The Line').
The Teardrop Explodes' inspired run of B-sides is another case in point. For every 'Reward,' 'Treason' or 'Passionate Friend' – pearlescent pop creations which seem to yield brand new hooks with every breath drawn – is a flipside of dark, lysergic majesty. 'Christ Vs Warhol' (B-side of 'Passionate Friend') is a 4am interior journey into the bathetic genius of the young Julian Cope; 'Use Me' (B-side of 'Treason') is a smouldering spotlight moment, intensely melodic but free of ornamentation, evoking a parallel direction that Scott Walker could have taken beyond Til The Band Comes In; and then, on the flip of 'Tiny Children,' comes the infamous live version of 'Sleeping Gas.' Like Incredible String Band's 'A Very Cellular Song,' it's a trip happening before our very ears, perhaps peaking with includes Cope's announcement that he is about to perform a "face solo", then, at the very end, seeing him apparently convinced that the song is a plane which can only end if he lands it safely.
B-sides can act as a creative outlet, but in the past, they've doubled up as a sop to non-primary songwriters in the band who, just once in a while, pull out an absolute scorcher. The Who's 'Doctor Doctor' is a case in point – in fact, this riotous rollcall of maladies penned by John Entwhistle probably edges it over 'Pictures Of Lily,' the Pete Townshend song for which people actually bought the record. Fourteen years later, in the summer of 1981, Lynval Golding might have had similar reasons to feel aggrieved when his song 'Why?' – written in the aftermath of the racially motivated knife attack which left him in intensive care – end up on the other side of 'Ghost Town.' But then again, maybe not.
The thing about a B-side is that if you wrote one and it ends up on the same record as a number one smash, it will accrue just as many royalties from sales as the song for which everyone was actually buying the record. Which brings us to the main use of the B-side as sop. Throughout the decades, B-sides have also been used to placate the entire band when no-one in their ranks has mastered the art of writing a hit. In the early '70s, recording artists signed to Mickie Most's RAK label, were typically expected to surrender their artistic pretensions as part of a faustian pact which would ultimately result in them becoming pop stars. Nascent glam stars Sweet and Suzi Quatro deferred to the songwriting might of Nicky Chinn and Mike Chapman, who supplied them with hit after hit. Any dent in their pride incurred as a result of having to sing Chinn and Chapman's inspired nonsense on Top Of The Pops was soothed by the fact that their own compositions were allowed to occupy the B-sides – and, as a result, allow them the revenue that comes from having a massive hit, if not the actual satisfaction of having written it.
But, of course, in pop terms, this is all ancient history. Vinyl's imperial years are long gone. Yes, the revival is still afoot, but that mostly extends to albums. Most of the songs currently sitting in the singles chart have never been near a seven or twelve-inch single. Typically, they're one of the three or four songs on an artist's current album deemed the most commercial of the bunch and disseminated to radio stations for possible airplay. In the era of streams and downloads, the B-side is becoming an increasingly abstract concept. If you're a new band eager to make your mark on the next decade in music, I don't suppose that's any great source of heartbreak. But, in time you might find yourself yearning for that empty space: those seven-inches of empty black plastic that can be filled with pretty much whatever you want. And if that doesn't excite you, it may at least come in handy as a reserve option when your drummer starts writing his own crap songs and the lack of a natural dumping ground for them creates otherwise insoluble intra-band tensions.
Either way, I can't help feeling a little sad at the thought of a world in which B-sides are consigned to history. This, I guess, is exactly how The Barron Knights felt about the demise of shillings and ha'pennies.
---
And 10 more brilliant B-sides…
---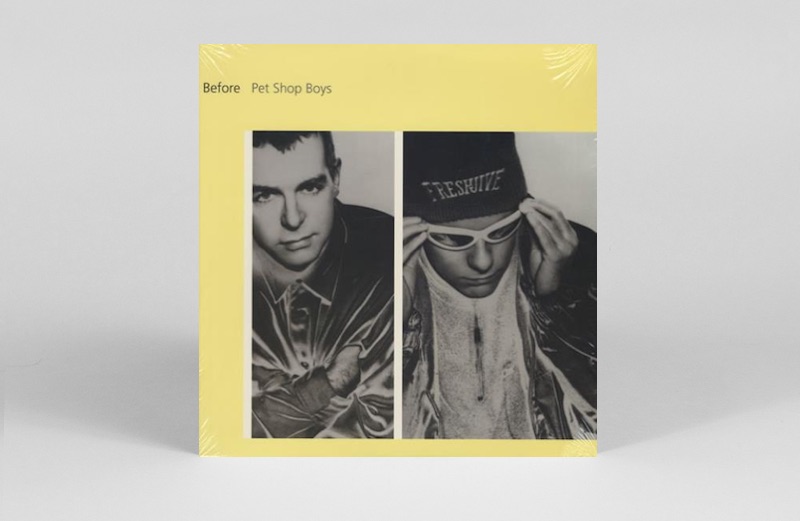 Pet Shop Boys
'Hit & Miss' from 'Before'
(Parlophone, 1995)
As disarmingly tender a love song as they've ever written – quite how it was demoted to a B-side to accompany the somewhat forgettable Before is an absolute mystery.
---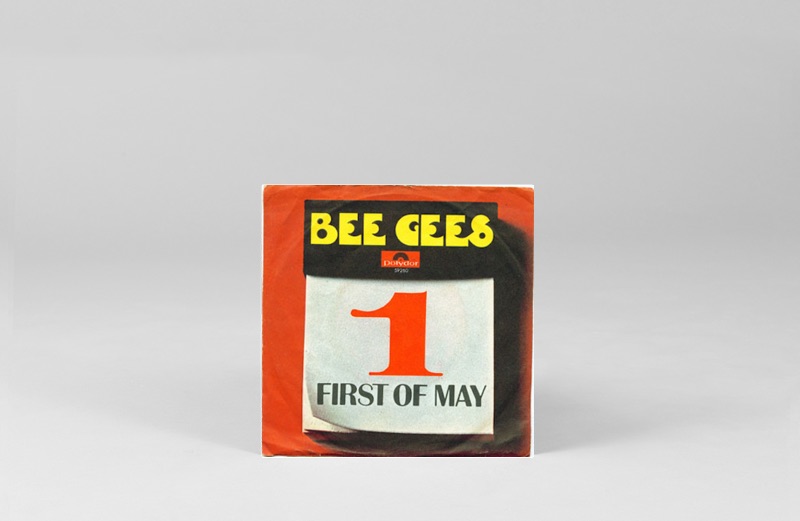 Bee Gees
'Lamplight'from '1st of May'
(Polydor, 1969)
Robin wrote 'Lamplight.' With some justification, he was so proud of this hymnal epic that he wanted it to be chosen over Barry's 'First Of May' as the opening single from their Odessa album. When it was decided that 'Lamplight' would be the B-side, Robin left the group.
---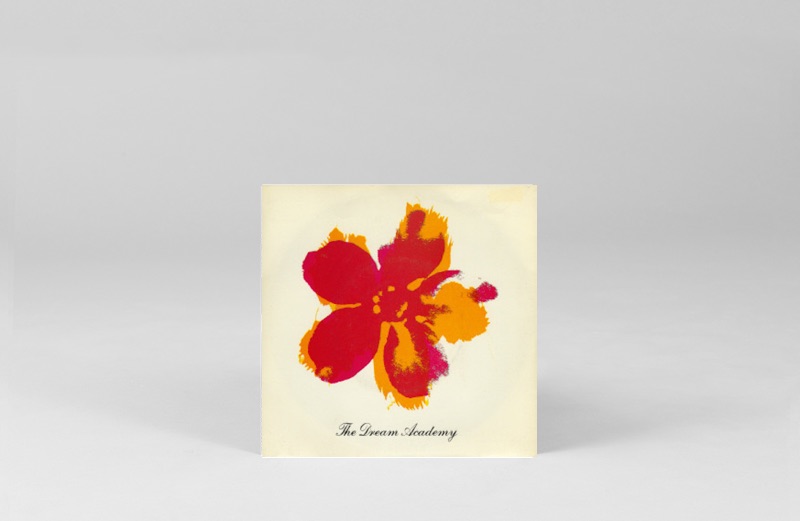 The Dream Academy
'Girl in a Million' from 'The Love Parade'
(Blanco Y Negro, 1985)
This pensive autumnal requiem to Edie Sedgwick appeared on the other side 'The Love Parade' – the lowly-charting follow-up to their only top 40 hit 'Life In A Northern Town.'
---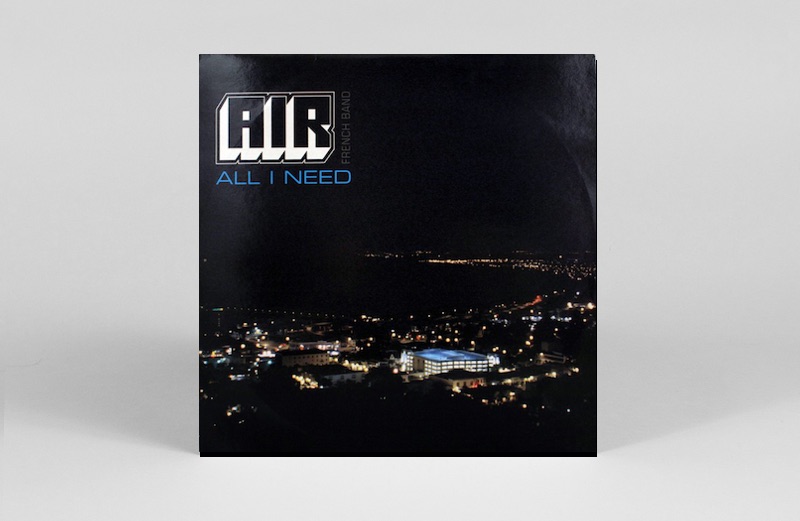 Air
'Kelly Watch The Stars (Moog Cookbook Version)' from 'All I Need'
(Source, 1999)
For the flip side of 'All I Need,' Versailles' finest invited sometime Beck sidemen Moog Cookbook to reconfigure a song from their Moon Safari debut. The result – this thrilling slice of pret-a-party analogue electronica – is enough to enliven even the most sluggish of gatherings.
---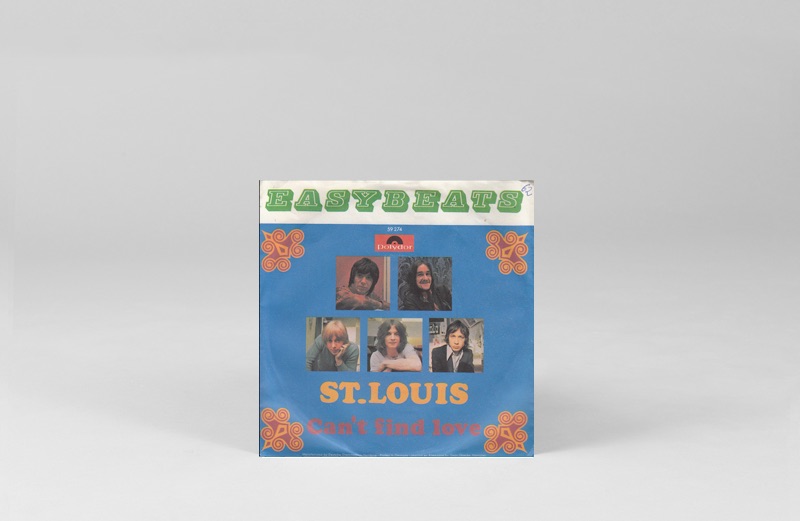 The Easybeats
'Can't Find Love' from 'St. Louis'
(Polydor, 1969)
By the end of the '60s, the breakout Australian band of the beat-boom The Easybeats were down to two full-time members, Harry Vanda and George Young, who would later go on to form Flash & The Pan. 'Can't Find Love' is one of nine songs they recorded in London at this time. While 'St Louis,' another song from these sessions was chosen as the A-side, this superior song lay virtually unheard on the flip. The first minute is wordless rhythm and blues played with a tough, driving urgency. It could carry on like that and you wouldn't mind but actually, it sets the scene perfectly for a magnificently tormented vocal performance from Stevie Wright.
---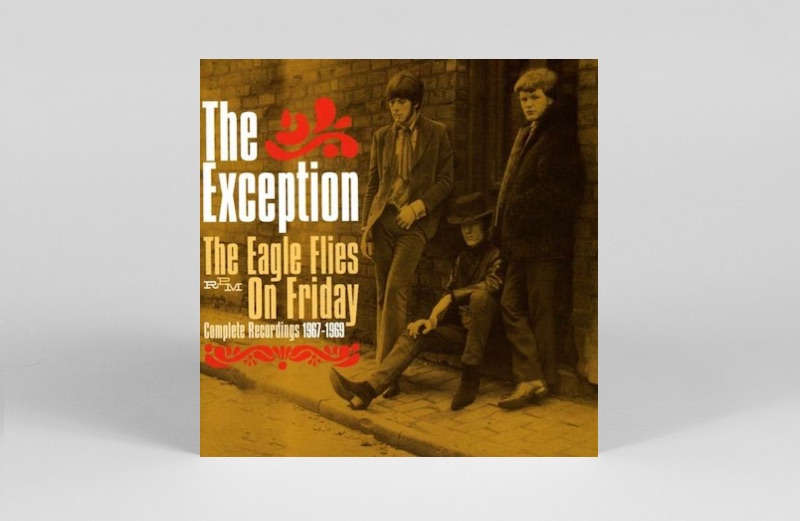 The Exception
'Sunday Night At The Prince Rupert'
(RPM, 1967)
You can almost hear the hiss of those shiny new coffee machines on the pacey flipside of this single by Birmingham rhythm and blues emissaries The Exception. Anyone with a passing fancy for better known British contemporaries such as The Peddlers and Graham Bond Organisation will find it hard to resist 'Sunday Night At The Prince Rupert.' Folk-rock fans might also care to notice that Dave Pegg bagged a writing credit on this before Fairport Convention came calling.
---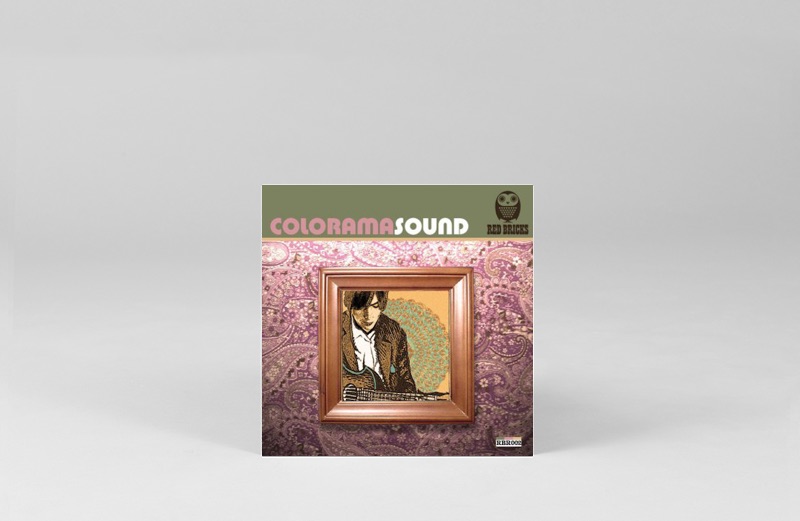 Colorama
'Turnham Green' from 'Sound'
(Red Brick Recordings, 2008)
Autumnal suburban soft-psych of the first order from Carwyn Ellis. You can find it on the flip side of Colorama's debut single 'Sound.'
---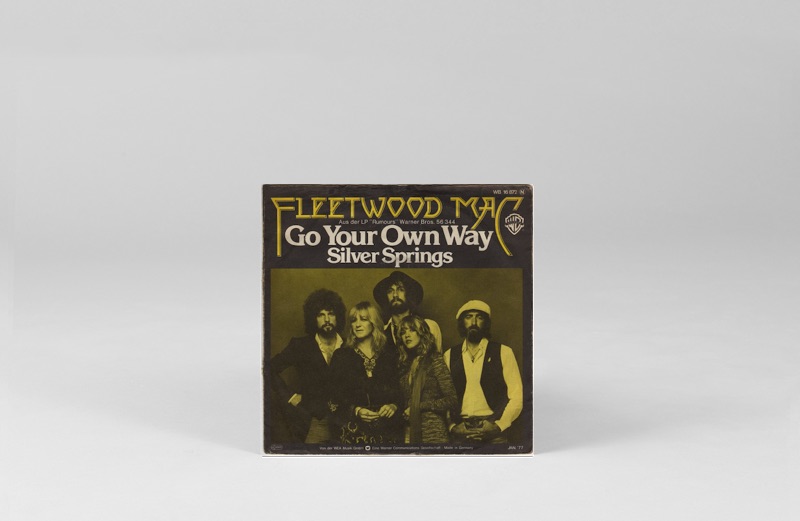 Fleetwood Mac
'Silver Springs' from 'Go Your Own Way'
(Warner, 1976)
Richard Dashut, co-producer of Rumours, referred to this Stevie Nicks song as "the best song that never made it to a record album" – and he might have a point. Instead, it made it only to the other side of Lindsey Buckingham's 'Go Your Own Way,' the song to which many believe 'Silver Springs' is a response. Happily, the ensuing years have gone some way to restoring its status as one of the very best songs to bear the band's imprint. It's hard not to shiver at the spectacle of the band playing it live after all these years and watching Stevie Nicks eyeball Buckingham as she sings, "I'll follow you down 'til the sound of my voice will haunt you/You'll never get away from the sound of the woman that loves you."
---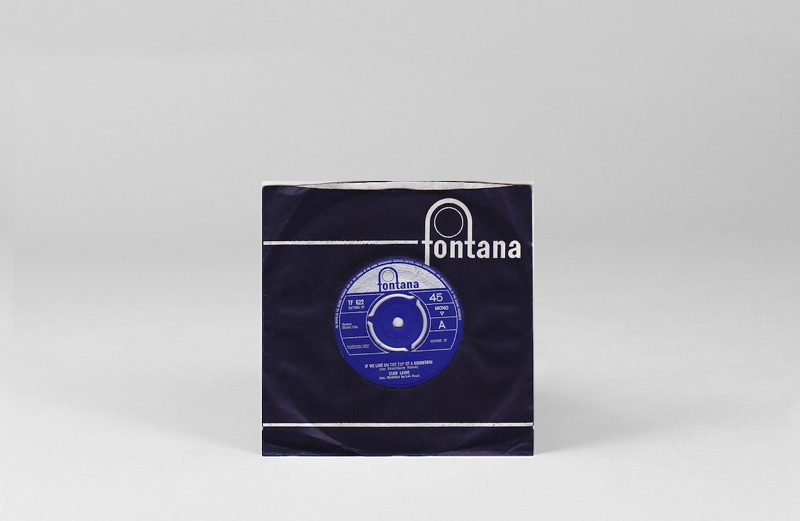 Cleo Laine
'Don't You Pass Me By' from 'If We Live On Top Of A Mountain'
(Fontana, 1965)
Hidden away on the other side of 'If We Live On Top Of A Mountain,' this is a magnificent performance from the foremost British jazz singer of her generation, all icy understatement and crisp languor over an arrangement that sits somewhere between jazz, pop and soul without ever really giving itself to any of them.
---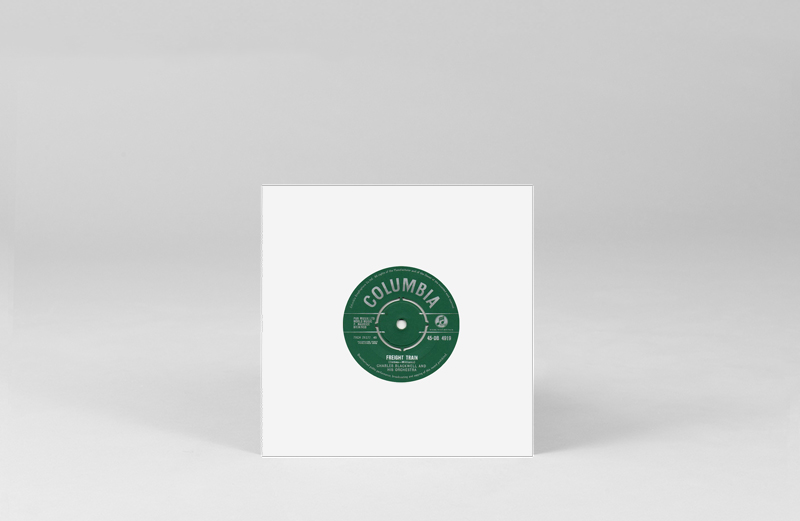 Charles Blackwell Orchestra
'Death Valley' from 'Freight Train'
(Columbia, 1962)
You can find this on the flipside of Charles' 1961 single 'Freight Train.' It's a thrilling instrumental that rattles along with all the vertiginous abandon of a freewheeling boxcar. Thought written by Norrie Paramor, Blackwell lifted the arrangement pretty much wholesale and wrote a lyric over it which he presented to Gene Vincent in 1963 as 'Held For Questioning.'
---
Illustration by Gaurab Thakali