Published on
July 5, 2013
Category
Features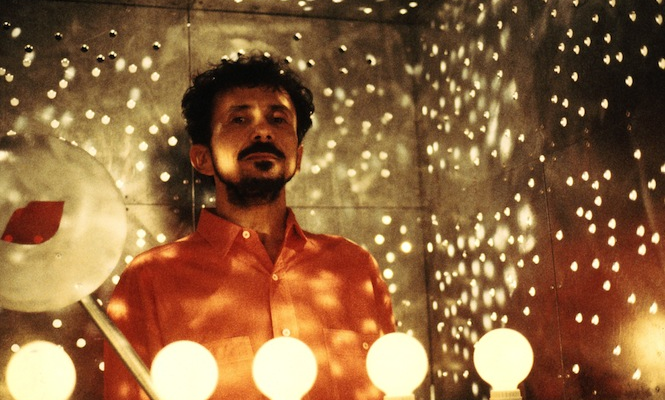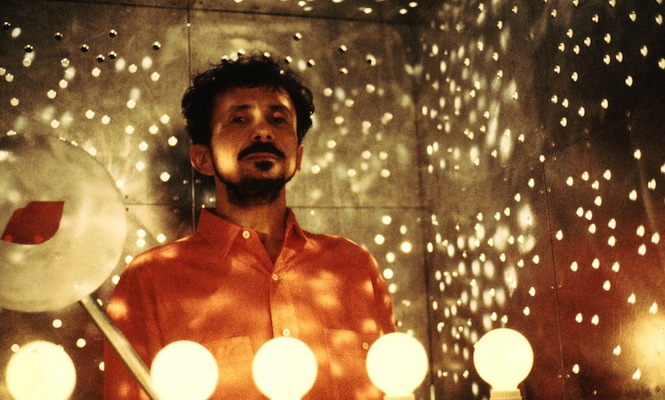 One of the original members of Brazil's ground-breaking Tropcália movement in the late 60's alongside Gilberto Gil and Caetano Veloso, Tom Zé goes back to the beginning to talk roots, legacy and the World Cup.
The Tropicálistas have always had an impeccable sense of timing. Back in 1968, as Eastern Europe reeled and America burned, a group of rural troubadours descended on the metropoles of Rio and Sao Paulo, bringing with them a new wave of cultural ideas that threatened the foundations of Brazil's unpopular military regime.
Part manifesto (inspired by the cultural cannibalism of poet Oswald de Andrade), part zeitgeist, Tropicália was a call to action; a vibrant combination of psych and rock n roll influences from urban America that ignited with Brazil's established samba and bossa traditions. Although the movement was amorphous, its pioneering sound was perhaps best captured by Gilberto Gil and Caetano Veloso on their 1968 record Tropicália: ou Panis et Circencis to which Zé contributed, expressing the political urgency of the times with joyous abandon.
Alongside fellow Tropicalistas Gal Costa and Os Mutantes, Tom Zé has been called "the most eccentric, visionary and irreverent member of Brazil's Tropicália movement"; an iconoclast and innovative multi-instrumentalist, whose extraordinary contribution has since been somewhat overshadowed by the obscurity he suffered in following decades.
Pioneering a sound that has been compared in its ideosyncracy to Zappa and Beafheart, Zé utilised polytonal and dissonant elements often played on home-made instruments; a unique temperament laid down on his 1968 solo debut Grande Liquidação. Championed by David Byrne and his Luaka Bop label in recent years, who released an extensive retrospective of Zé's work in 2010 and as his RBMA lecture testifies, Tom Zé is very much back in frame.
Appearing in Mr Bongo's latest in-depth documentary Tropicália which premiers in the UK this weekend and captures that sense of timing once more following the unrest in Brazil in recent weeks, Tom Zé answers a few of our questions via email to give a first hand account of the birth of Tropicália and what the activists of 2013 can learn from messrs Gil and Veloso.
Listen up Sepp Blatter, Zé also has a few choice words for you ahead of the 2014 World Cup in Brazil.
---
You were heavily involved in the emergence of Tropicália as a movement in 1967, but what were the social and cultural conditions from which Tropicália came from?
Brazil was plunged into a military dictatorship and artistic creation suffered restrictions and limitations. The Tropicália movement came from the poor, who have ancestrally come from the Northeast. When we, the northeastern part of the movement, came to the big cities of Sao Paulo and Rio de Janeiro, there was a confrontation. It was a leap into modernity and this became the lyrics and musical arrangements of the tropicalistas.
How did you become involved in the movement personally?
I came from a small town. I say that I was born in the Middle Ages because I never knew what running water or electricity was. I came from the city of Irará and went to Salvador, where I attended a university of music, which had a very sophisticated department, with the likes of Koellreutter and Ernst Widmer as teachers. I produced music that led Tropicalismo, but the movement was an umbrella for what I was doing, and I knew the geniuses were Caetano Veloso and Gilberto Gil.
What did it stand for?
Freedom and innovation on an aesthetic and behavioral level, and the lyrics and musical rhythms were similar to the clothes we were wearing. And we were in a phase of planetary transformation.
The period where Tropicália was most prominent at the end of the 1960's was a politically turbulent time. 2013 is equally turbulent, as we have seen in Brazil in recent weeks. What is it about the movement that is still relevant today?
I cannot explain why the Tropicália was so important to this day. There are traces and fingerprints of Tropicalismo in all new Brazilian music, even if it does draw from the past, it is necessary that each generation has its own self-expression.
Is there a comparable arts movement emerging now to inspire political change?
I believe the opposite: that the movement of the streets can inspire artistic movements. I have composed a few songs motivated by what is happening on the streets of Brazil: Songs like "Povo Novo", "Convite ao Caipira", "Discurso do Papa (o novo papa se dirige muito às populações mais carentes)", "Rock do Transporte".
Gilberto Gil spent time in prison in 1969. Did you feel frightened when the government began clamping down on the artists involved in the movement? How did this affect you?
We all knew the walls had chains. The pretext for arresting people was to ask questions and the atmosphere of fear pervaded everywhere. Although humiliation is a feeling that poor Northeastern children are used to, this experience affected me, but fortunately I could compose, despite being scared and everything. Was it easy? No, no way. It's terrible to feel fear.
The Tropicália film is coming out at a very important time for Brazil. What are your thoughts on the social unrest in Brazil at the moment and how do you feel about the World Cup?
The World Cup is ours, it is of the Brazilians and has nothing to do with Fifa or the dubious means with which these men come. We cannot let them take ownership of a sport that speaks the language of the feet and of joy. For years the dictatorship wanted to take ownership of it. Now, the big wigs that control the sport want to do the same thing. This cannot happen.
And finally, what are you working on at the moment?
I am very permeable to what happens around me and the recent songs that I did about the Brazilian people's movement are a continuation of what I call "Imprensa cantada " and there are already two discs with this name. This whole interview speaks, in many ways, about the importance of Tropicália in my work.
---
Tropicália will be screened at Curzon Soho on Friday 5th July and at the Bethnal Green Rich Mix on Sunday 7th July as well as around the country in the coming months. Click here for more info.