Published on
June 13, 2017
Category
Features
We chart the avant-garde trailblazers' essential work as Suicide and solo artists in their own right.
2017 was 40th anniversary of electronic pioneers Suicide's enduringly influential debut album, Suicide. A door opener for the guitar-less synthesizer bands of the 1980s and the electronic dance music of the 1990s, the disc continues to fascinate and inspire. Singer and lyricist Alan Vega and keyboard player Martin Rev formed Suicide in New York's amphetamine-addled Lower East Side in 1970, a time and place they nailed in early songs such as 'Methedrine Mary,' 'Speed Queen' and 'Junkie Jesus.'
In some ways, Suicide were a latter day incarnation of Lou Reed's Velvet Underground, psychogeographers of the same edgy New York locales and chroniclers of the lives of outcasts, outsiders and unfortunates. Suicide was followed a string of consistently inventive studio albums, ending with American Supreme in 2002, and Vega and Rev continued to perform together until shortly before Vega's death in 2016. Here are 10 of their best records, some made together as Suicide, others as solo projects.
---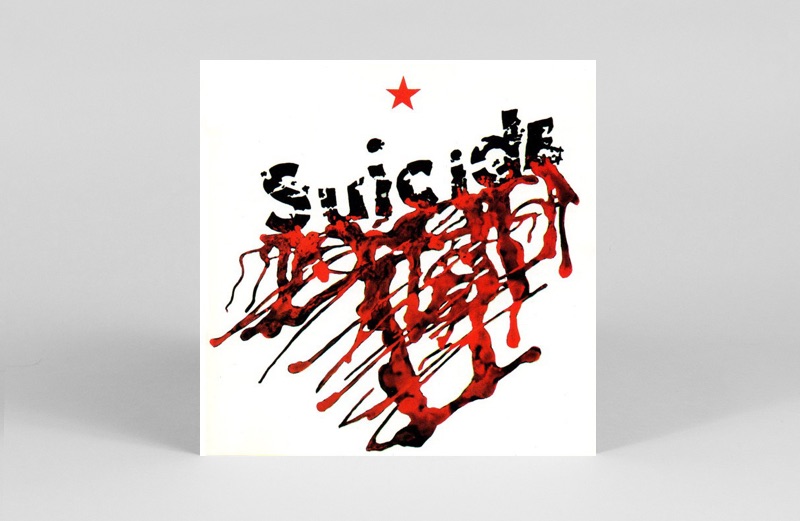 Suicide
Suicide
(Red Star Records, LP, 1977)
Co-produced by Ramones producer Craig Leon and Red Star Records founder Marty Thau, Suicide packs a payload equivalent to a dozen Greek tragedies rolled into one, with Vega periodically blending eruptions of Diamanda Galas-like screams and wails with the frantic rockabilly of mid-1950s Gene Vincent, his all-time hero. The album has been aptly described as the rock and roll version of Martin Scorsese's neo-noir New York thriller Taxi Driver. The emblematic 'Frankie Teardrop' is a harrowing, 10-minute portrait of desperation in which Vega relates – or, rather, emotes – the blood-stained story of a young factory worker who is driven to madness and murder by poverty. Most of the album inhabits similarly grim territory, although 'Cheree,' a love declaration to a dominatrix, has a pretty tune. John Lydon memorably called the track "'Je T'Aime' with tape hiss."
---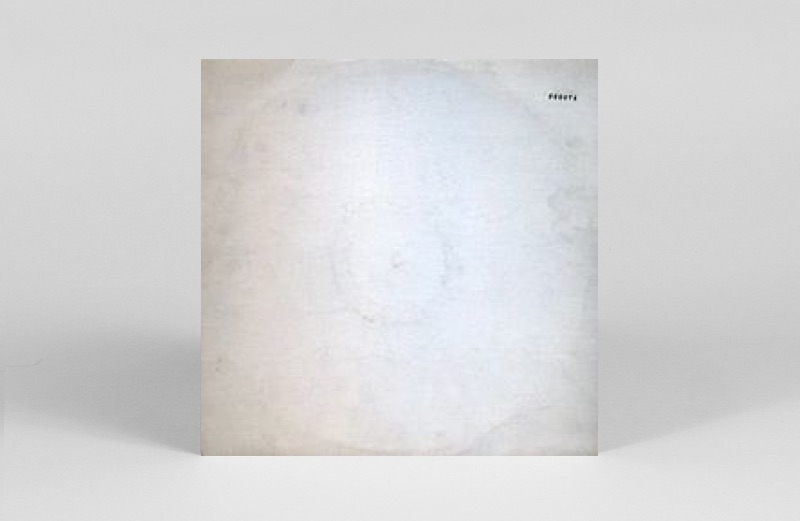 Suicide
21½ Minutes In Berlin / 23 Minutes In Brussels
(Red Star Records, LP, 1978)
Suicide's elemental aesthetic transferred perfectly to live performance. It had been honed onstage, often in front of violently hostile audiences – who objected to the extremities of Vega's style and the absence of guitars in the line-up – over the six years before Suicide was made, and it is unscathed by entry-level recording technology. The disc captures a real sense of occasion: jeers overwhelm cheers and mass fighting appears to break out during the Brussels show. A lo-fi masterpiece.
---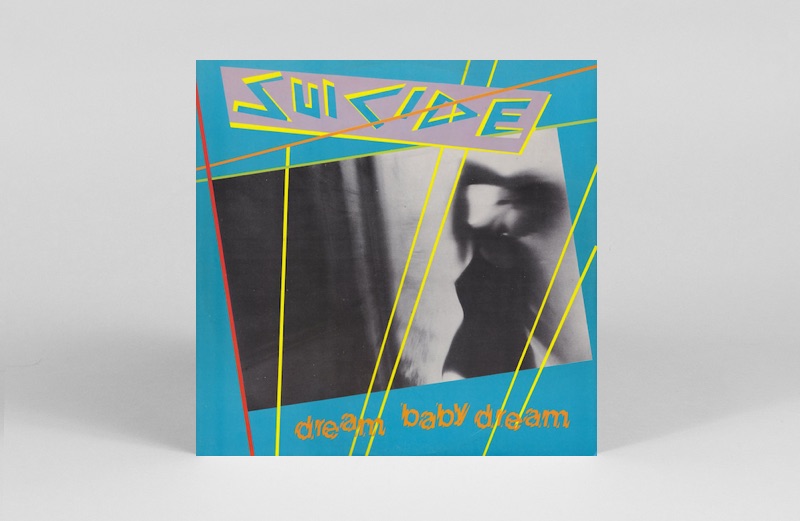 Suicide
Dream Baby Dream/Radiation
(ZE/Island Records, 12" single, 1979)
After the emotional onslaught of the two Red Star albums, and despite the melodicism of 'Cheree' and a couple of other Red Star tracks, this single came straight out of left field. 'Dream Baby Dream' is as buoyant and carefree as pop music gets, both lyrically and instrumentally, and sounds a lot like that other great New York angst shaman, Lou Reed, at his prettiest. It was produced by The Cars' vocalist, Ric Ocasek, in the run up to the sessions for Suicide: Alan Vega/Martin Rev.
---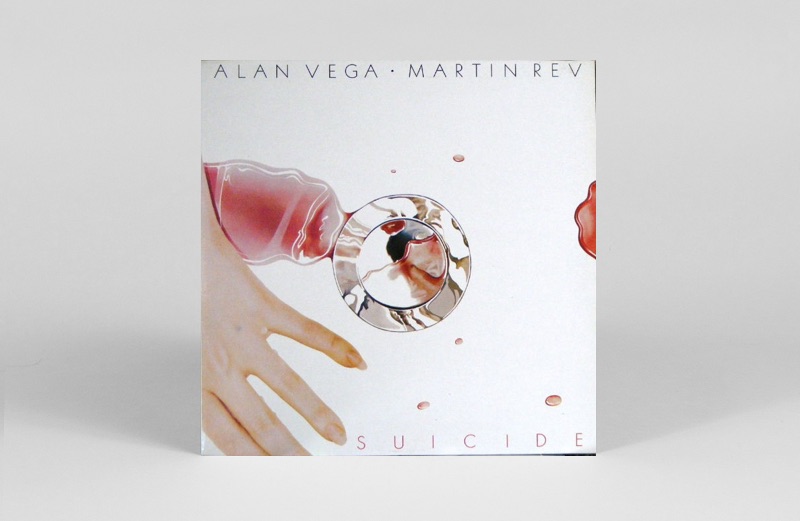 Suicide
Suicide: Alan Vega/Martin Rev
(ZE Records, LP, 1980)
Suicide's outstanding second studio album is less outré than their debut but more so than producer Ocasek's own band. Michael Zilkha and Michel Esteban, co-founders of the "mutant disco" label, ZE, home of Kid Creole & The Coconuts and Was (Not Was), aimed to keep Suicide alternative but to make them more accessible. The label initially wanted Giorgio Moroder to produce and asked Ocasek to aim for a sound akin to Donna Summers' Moroder-produced single 'I Feel Love.' Zilkha is also said to have ordered much of the blood splatter used in the original sleeve design to be airbrushed out. The album succeeds because Ocasek steered a stylish middle-way between conflicting artist/label agendas.
---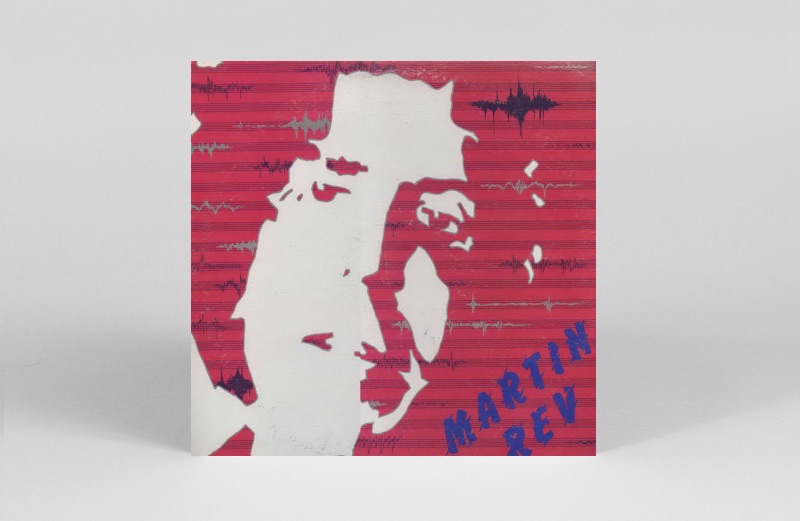 Martin Rev
Martin Rev
(Infidelity, LP, 1980)
While Suicide took their inspiration from the dime-store underbelly of New York life, ZE's axis spun on the smart set centred around the upmarket Studio 54 discotheque – the world referenced on 'Diamonds, Fur Coat, Champagne,' the opening track on Suicide: Alan Vega/Martin Rev. At the time, Rev felt that the ZE album did not properly represent the group and took his first solo set elsewhere. Martin Rev, self-produced with input from Infidelity's founder, Charles Ball, is a full-on return to edgy soundscapes – all dense synths, dark drones and primal drum loops. Landmark analogue-era electronica.
---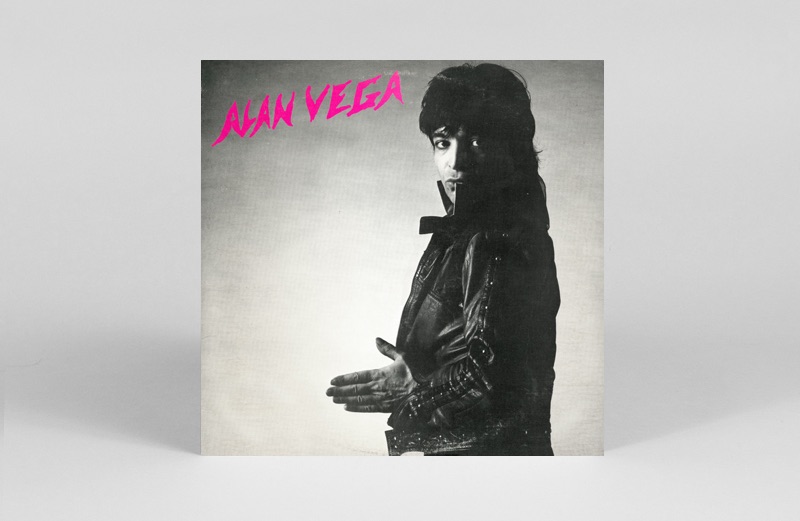 Alan Vega
Alan Vega
(PVC/ZE Records, LP, 1980)
Vega's first solo album was also self-produced. Rev's keyboards are replaced by footnote-in-history Phil Hawk's minimalist guitar and an uncredited drummer. 'Ice Drummer' is as chilling as anything on Suicide and the menacing 'Bye Bye Bayou' propels Creedence Clearwater Revival out of the Louisiana marshes and into the metaphorical swamps of the Lower East Side. Magnificently dystopian.
---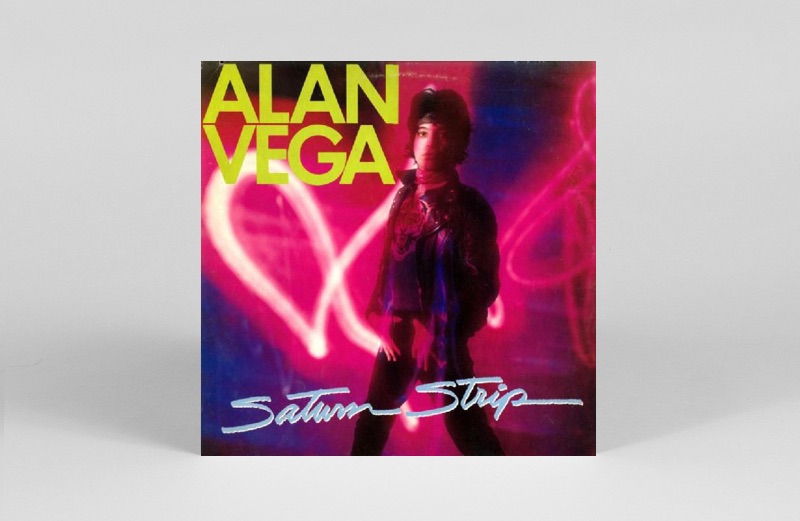 Alan Vega
Saturn Strip
(Elektra Records, LP, 1983)
A determined attempt at mainstream breakthrough, Saturn Strip finds Vega on his first and only major label. He is also reunited with Ric Ocasek, who hired the little-known synth player Alan Jourgensen (later to find success with Ministry) for the sessions. Ocasek and Jourgensen create glossy soundscapes for Vega's unusually concise and focused songs, which have average playing times of around 4 minutes. The album did not fulfil Vega's commercial expectations but is an unqualified artistic success, even down to the non-ironic cover of Hot Chocolate's 'Every 1's A Winner.'
---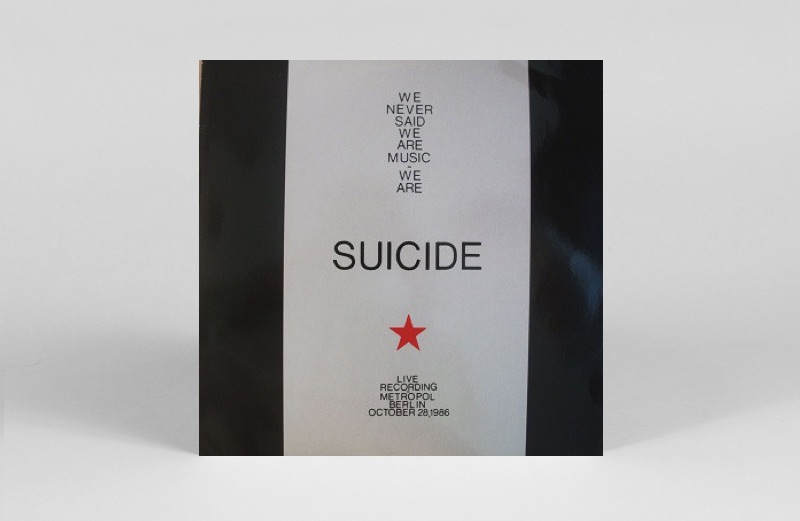 Suicide
We Never Said We Are Music, We Are Suicide
(Bootleg, LP, 1987)
Recorded live in Berlin in late 1986, the rare and collectable We Never Said We Are Music, We Are Suicide includes a great 'Rocket USA,' from the group's 1977 debut, along with previously unreleased songs. The track listing on the sleeve wrongly suggests two Velvet Underground covers – 'Heroin' and '(I Say Baby) Sister Ray Says' – which are correctly listed on the disc's roundels as the Suicide compositions 'Hello Linda' and 'Marihuana.' Further potential confusion lies in the confluence of 'Sister Ray Says' and 'Marihuana' – in 1978, while in Britain supporting The Clash on tour, Vega and Rev were busted for possession of hash by a policeman named Ray, resulting in the song, 'Mr Ray' (included on Suicide: Alan Vega/Martin Rev).
---
Suicide
A Way of Life
(Wax Trax! Records, LP, 1988)
After a lengthy recording lay-off, Vega and Rev returned to studio, with Ric Ocasek once more the producer. As he had in 1980, Ocasek buffed up the music's rough surfaces, but again without fatally compromising its character. In the eight years since the ZE album, guitar-less synth bands had become more commercially acceptable, but Suicide itself was still way too edgy for mainstream success. 'Rain of Ruin' is a prescient nod towards the Trump era – the lyric actually mentions "fake" news – while the metronomic steam-hammer beat of 'Wild in Blue' is a vivid flashback to industrial dance music's formative years.
---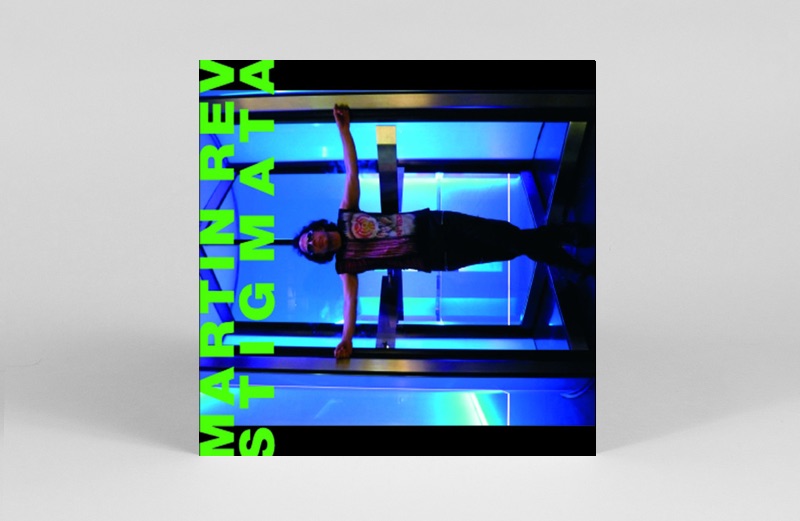 Martin Rev
Stigmata
(Blast First Petite, LP, 2009/2016)
A brilliantly realised adventure in electronic classical music, Stigmata came out on CD in 2009, but only recently became available on vinyl. It is dedicated to Rev's wife and collaborator, Mari Reverby, who died in 2008. The couple met while Mari was a member of New York's leading experimental theatre group, The Living Theatre. She played drums for Suicide on and off from 1971 and co-wrote 'Methedrine Mary' and other early songs. Most of the track titles are in Latin and have strong religious connotations. Deep, beautiful music.