Published on
May 28, 2018
Category
Features
Operating on minimal finance and maximal passion, the Strata-East label was a pivotal platform for the independent jazz movement that emerged from civil rights in the 1970s. Chris May suggests 10 essential albums from an artist-led label that punched far above its weight and whose archive continues to inspire.
Strata-East was founded by trumpeter Charles Tolliver and pianist Stanley Cowell in Brooklyn in 1971. By the end of the decade, the label had released 58 albums of near-uniform artistic excellence, a remarkable achievement for an independent company run on a shoestring by two musicians with no previous business experience.
In 1974, Strata-East's balance sheet was boosted by the success of Gil Scott-Heron and Brian Jackson's Winter In America – the album made Billboard's top ten jazz albums chart and breakout single 'The Bottle' was a top twenty R&B hit. The discs did not make Strata-East rich — its contracts were weighted in favour of the artists — but it allowed the label to pay some debts and keep functioning for a few more years. Strata-East had become less active by the early 1980s and today its business is mainly confined to licensing items from its back catalogue for reissue by other labels. Its debut release, Tolliver and Cowell's Music Inc., is scheduled to be reissued by Pure Pleasure this summer.
Strata-East's legacy still resonates in the work of musicians such as Shabaka Hutchings, Kamasi Washington, Idris Ackamoor and Pharoah Sanders, briefly a Strata-East artist and one of the movement's founding fathers.
---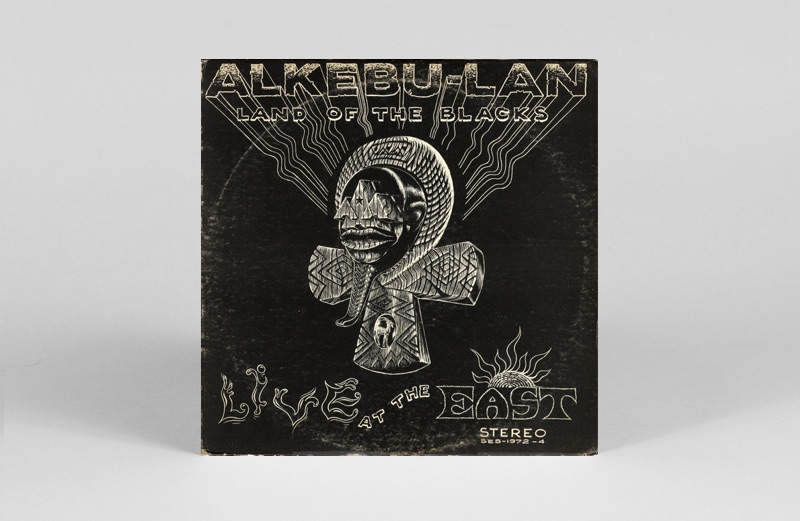 Mtume Umoja Ensemble
Alkebu-Lan: Land Of The Blacks
(2xLP, 1972)
Percussionist James Mtume was a bankable songwriter and producer in the 1980s, crafting hits for Stephanie Mills, Phyllis Hyman and other soul/jazz crossover artists with his collaborator, guitarist Reggie Lucas. In the early 1970s, however, Mtume trod a less glossy path in community-orientated spiritual jazz. This live album, recorded at Brooklyn's East Club, features saxophonists Gary Bartz and Carlos Garnett (Mtume played with both in Miles Davis's band) and the Association for the Advancement of Creative Musicians's Leroy Jenkins on violin. Its heady blend of free jazz, funk and radical performance-poetry vividly evokes the black-consciousness informed New York scene in which the music blossomed.
---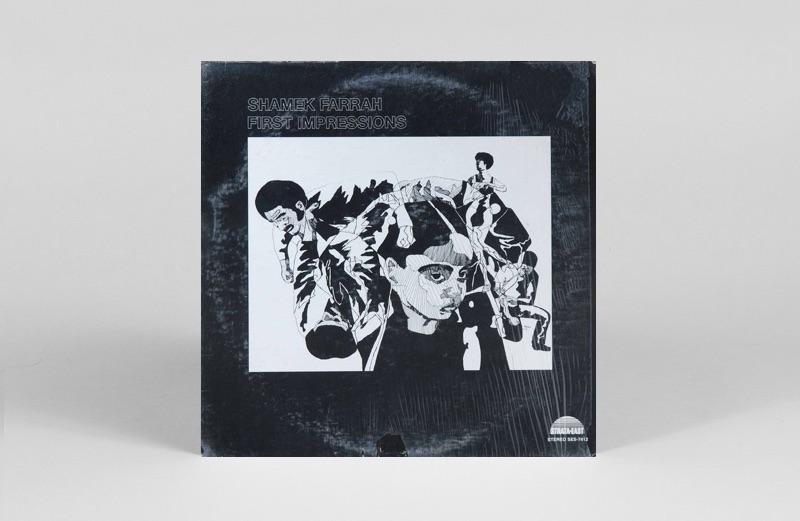 Shamek Farrah
First Impressions
(LP, 1974)
First Impressions is the first of two masterpieces which alto saxophonist Shamek Farrah recorded for Strata-East before going off-radar in the early 1980s. The other is The World Of The Children, co-headlined with pianist Sonelius Smith, whose trippy piano playing is also featured here. First Impressions wins the cigar by a short neck, if only for the title track, which is powered by a bass ostinato that will not be denied. It was played by Milton Suggs, who in 1974 also worked with Byron Morris & Unity, contributing more killer bass to the band's cult hit, 'Kitty Bey' (recently reimagined on Tokyo DJ Toshio Matsuura's Loveplaydance: 8 Scenes From The Floor). The album was reissued on Pure Pleasure earlier this year.
---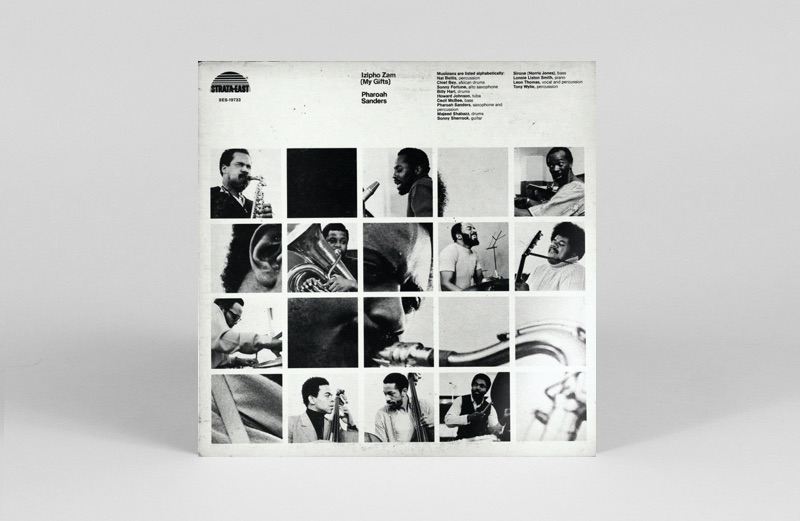 Pharoah Sanders
Izipho Zam
(LP, 1973)
Izipho Zam was recorded a year after the release of Sanders' tour de force, Tauhid (Impulse!, 1967). Inexplicably, it stayed on the shelf until Strata-East picked it up, by which time Impulse! had released eight more Sanders discs. Tauhid was made with a sextet, Izipho Zam with a group twice that size. The most significant returnee is free-funk guitarist Sonny Sharrock. New faces include pianist Lonnie Liston Smith and vocalist Leon Thomas. Like Tauhid, Izipho Zam is a transitional album, between the unrelenting ferocity of Sanders's work with John Coltrane and the more blissed-out albums he went to make with Smith, Thomas and Alice Coltrane. It has also been reissued in the last year.
---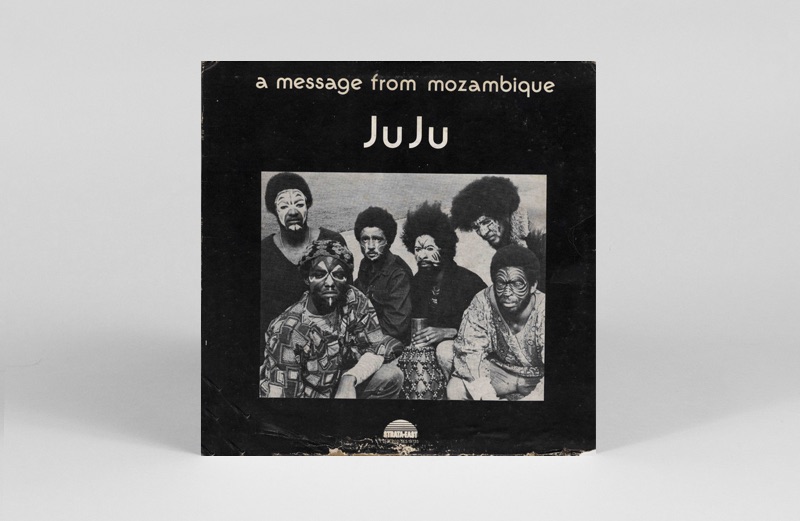 JuJu
A Message From Mozambique
(LP, 1973)
With track titles such as 'Freedom Fighter' and 'Make Your Own Revolution Now', the debut album from JuJu, a percussion-heavy sextet led by saxophonist Plunky Nkabinde, placed the band firmly on the explicitly politicised wing of spiritual jazz. The music sounds like an angrier version of Pharoah Sanders's contemporaneous albums, though with one hand still activating the melodicism lever. Nkabinde later repositioned the group as a four-on-the-floor funk outfit, variously calling it Oneness Of JuJu and The Space Rangers. In the early 1980s, Oneness Of JuJu's single 'Every Way But Loose' was a staple at UK events such as the Caister soul weekenders.
---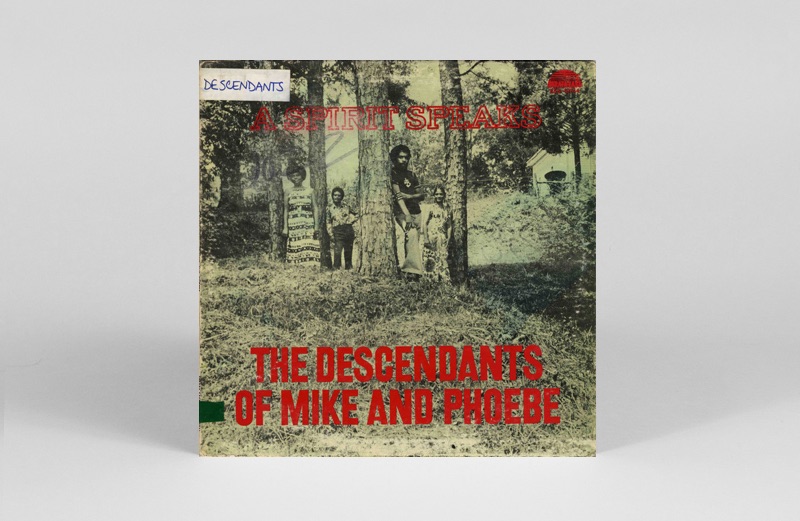 The Descendants Of Mike And Phoebe
A Spirit Speaks
(LP, 1974)
A curiosity with serious provenance. Film director Spike Lee's composing and bass-playing father leads a family band through a funk-friendly jazz album dedicated to their slave ancestors, which brims with great musicianship and glowing tunes. Some of the wordless-vocal passages sound uncannily like those on Kamasi Washington's discs. The line-up includes three of Lee's children: flugelhornist Cliff, pianist Consuela and singer Grace, augmented by drummer Billy Higgins. Today, Bill Lee is best known for his soundtracks for Spike Lee's Mo' Better Blues, Do The Right Thing and She's Gotta Have It. Reissued on Pure Pleasure in 2017.
---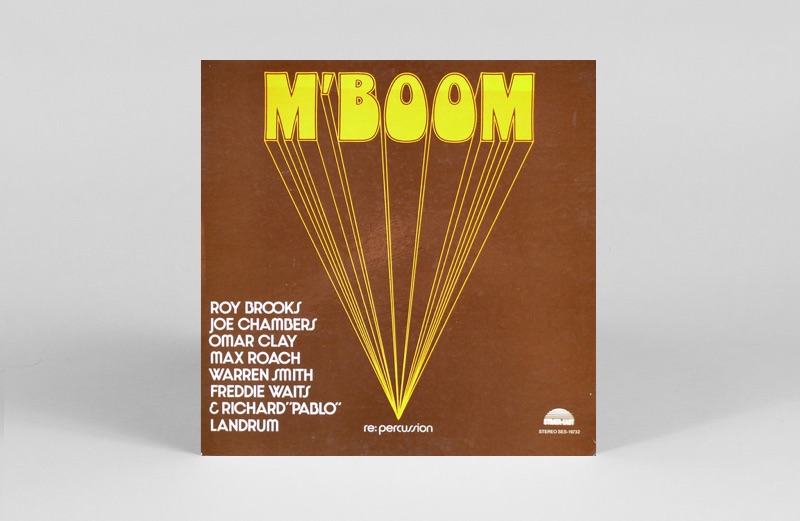 M'Boom
Re:Percussion
(LP, 1973)
M'Boom was a nine-piece drums, percussion and marimba/vibraphone ensemble led by bop godfather Max Roach. The group's lineage goes back to bands led by the Nigerian-born drummer Babatunde Olatunji in New York the late 1950s. Re:Percussion features two lesser known drummer-composers of stellar talent. One is Joe Chambers, who propelled bands led by Eric Dolphy and Charles Mingus. The other is Roy Brooks. Brooks' all-but-forgotten album The Free Slave (Muse, 1972) is among spiritual jazz's most outstanding recordings.
---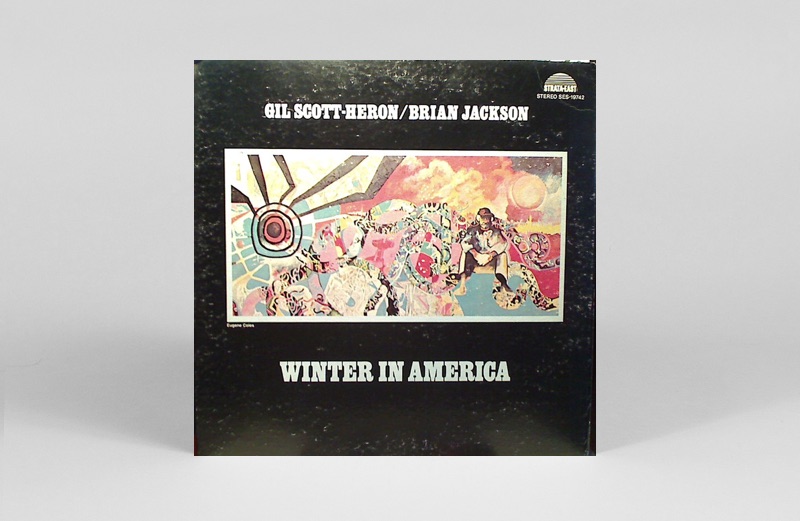 Gil Scott-Heron/Brian Jackson
Winter In America
(LP, 1974)
Strata-East's biggest-selling album came along midway through the label's purple period and helped finance another few years of revolutionary recordings. Despite distribution problems – as an African American-owned independent, Strata East struggled for attention when up against the majors – popular demand ensured the single pull, 'The Bottle', became a top twenty R&B hit. Winter In America was a key progenitor of latter-day rap, and Brian Jackson's stripped-down instrumental arrangements remain an object lesson in how to say more with less.
---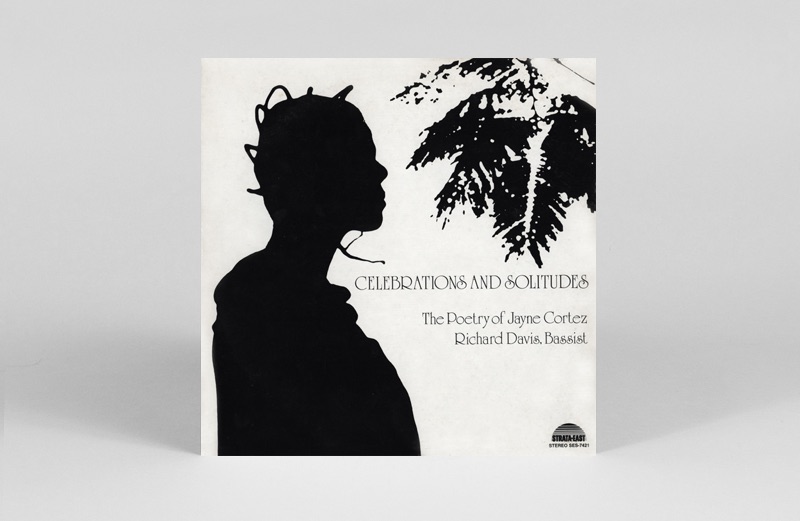 Jayne Cortez
Celebrations And Solitudes
(LP, 1974)
Poet Jayne Cortez's album covers subjects as harrowing as those on Winter In America and then some – including a real-life lynching in New York and the fatal shooting of ten year old African American Clifford Glover by a white undercover policeman in 1973, for which the policeman was acquitted on all charges. She performs in a duet with bassist Richard Davis, who recorded with Eric Dolphy and Rahsaan Roland Kirk – and Van Morrison, on Astral Weeks. For ten years, incidentally, Cortez was married to Ornette Coleman, and was the mother of drummer Denardo Coleman.
---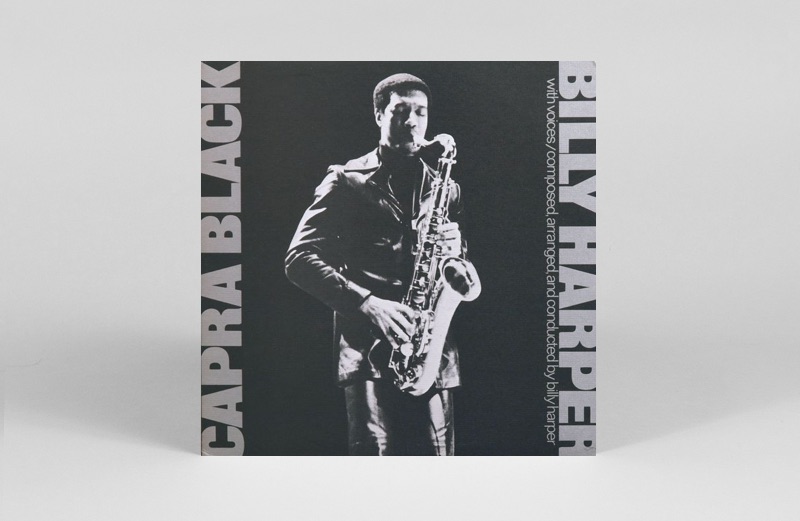 Billy Harper
Capra Black
(LP, 1973)
A tenor saxophonist of gospel-like fervour, Billy Harper is one of the best-kept secrets of post-John Coltrane jazz. After periods with Gil Evans and Art Blakey, both of whom kept his compositions in their books long after he had moved on, he made this own-name debut. He is accompanied by a septet which includes trombonists Julian Priester and Dick Griffin and drummers Billy Cobham and Warren Smith (augmented on occasion by Elvin Jones). The closing 'Cry Of Hunger!', dedicated to the black-consciousness movement's demands for social change, is among the highlights. Reissued on Pure Pleasure earlier this year.
---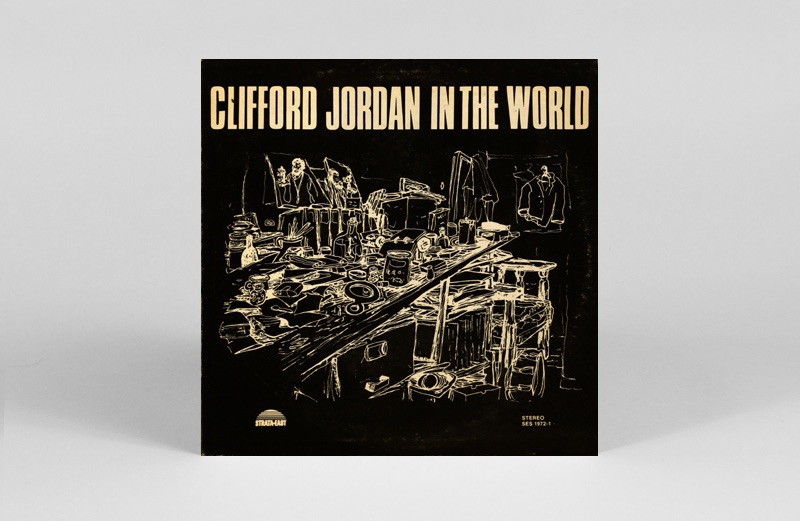 Clifford Jordan
Clifford Jordan In The World
(LP, 1972)
One of Strata-East's first releases, tenor saxophonist's Clifford Jordan's sublime In The World was the label's most straight-ahead post-bop outing. Recorded in 1969, it has little overt connection with spiritual jazz. Trumpeters Don Cherry and Kenny Dorham share the frontline, and the rhythm section includes pianist Wynton Kelly, featured on Miles Davis's early classic Kind Of Blue. Swinging hard from start to finish, In The World sounds – in a good way – like it could have been recorded anytime between the late 1960s and today.
Illustration by Ben Connors