Published on
June 14, 2018
Category
Features
A cornerstone of jazz-inflected drum and bass.
Thirty years on, it's still hard to take stock of the myriad sub-genres and styles that sprang up in the early '90s after house and acid exploded into the wider consciousness. Kids who had been stewing on rare groove, dub, electro, funk and more besides were now young adults with access to technology, a booming audience and a new, level playing field to present themselves on. The possibilities were endless and gave rise to some revolutionary sounds. LTJ Bukem is a shining example of the self-reliant attitude so many artists and labels took to exploring this bold new cultural form.
Classically trained pianist Danny Williamson had roots in jazz fusion that bled into his early productions, creating a stark contrast to darker strains of breakbeat hardcore that were emerging around 1990-1991. It's a stylistic approach that he has maintained ever since, as a producer, DJ and label manager. His label Good Looking Records (and its sub-labels) provided a platform for other producers exploring a mellower side of jungle and drum and bass, as the genres themselves were finding form.
From Peshay and Photek to Big Bud and Blu Mar Ten, the sound that orbited Good Looking and like-minded labels brought to attention the creative potential within drum and bass and set the tone for liquid and other sub-styles that would follow in later years. At times the music was lumbered with awkward tags like 'intelligent' or 'atmospheric' drum and bass, but in truth it was just another vital, exciting thread amongst the myriad others spilling out of samplers, synthesisers and drum machines across the planet.
After an initial spate of activity, new LTJ Bukem productions slowed a little while he focused on his labels and DJing, until he returned with the Journey Inwards album in 2000. It remains his only artist album to date, an expansive work that places the emphasis on his jazzy roots and reaches into downtempo and deep house territory. However, the experimental fearlessness and lo-fi grit of his earlier works represent a vital moment in time – one that could never be repeated, where no approach was off limits. It's this period of rapid invention we've chosen to focus on, when Bukem was helping instigate a definable musical movement.
---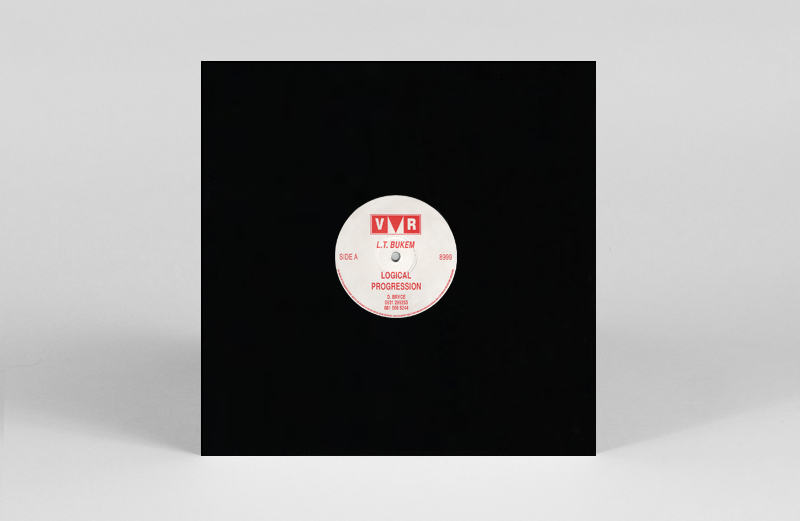 L.T. Bukem
'Logical Progression'
(VMR Records, 1991)
The first appearance of Bukem on vinyl is naïve like a first release should be, but it equally points to what was to come. The structure of 'Logical Progression' fits into the mould of the emergent hardcore sound, simple looped up breaks and a stomping 4/4 kick with a piano lick (quite possibly lifted from Sueño Latino's self-titled Balearic classic). The keys and strings hint at the soulful direction Bukem was heading in, even if the drums and the low end are as rough as anything else from the pre-jungle era.
---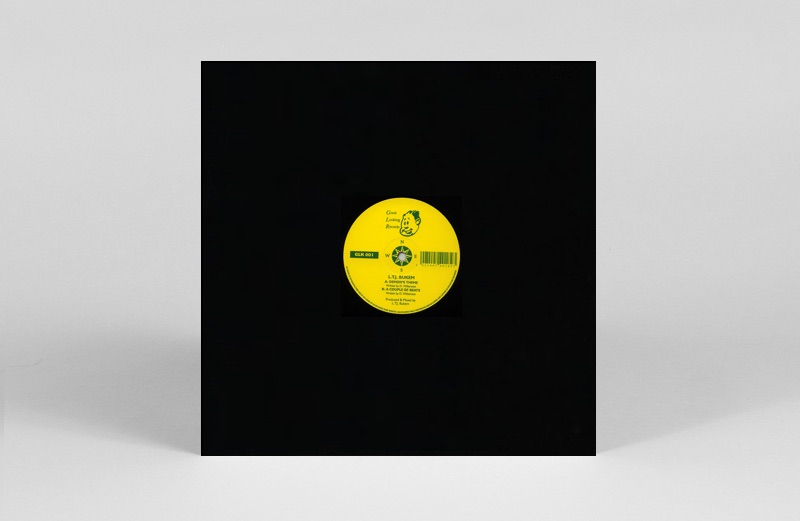 LTJ Bukem
'Demon's Theme' / 'A Couple Of Beats'
(Good Looking Records, 1992)
This is where Bukem's story began in earnest. 'Demon's Theme' is as untamed as any early experimental breakbeat track, but there's abundant beauty and mystery in between the primal clatter of the drums. From swooping synth pads to pan pipe samples, Bukem was reaching for a sound palette beyond the conventions of most rave music that was being produced at the time (although the ubiquitous loon bird sample also makes plentiful appearances). As Bukem told Spotify in an interview in 2013, the long intros and strings in his tracks were met with cynicism by rave promoters.
"I was disheartened until I took ['Demon's Theme'] to Fabio & Grooverider at Rage one night," he explained. "They put it straight on and loved it. I played it on dubplate exclusive for a whole year and then thought, 'Right, I'm going to start a label.' And that's the beginning of Good Looking Records."
---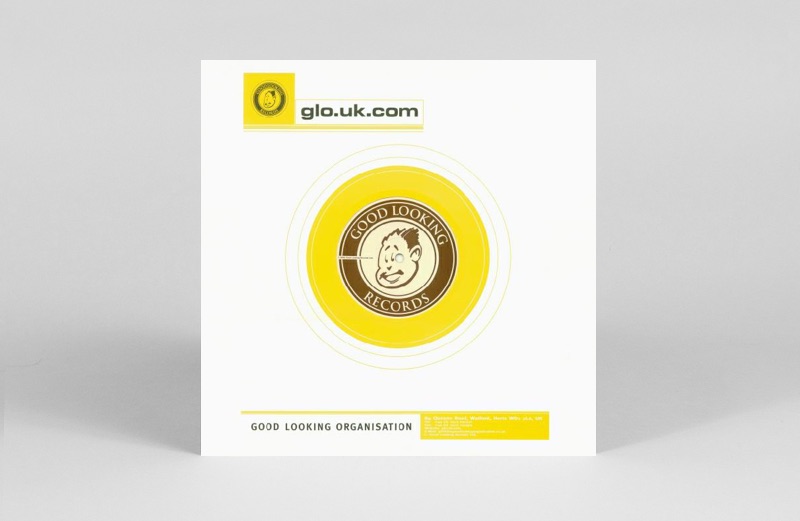 Apollo Two
'Return To Atlantis' / 'Atlantis (I Need You)' (LTJ Bukem Remix)
(Good Looking Records, 1993)
Before scenes became more rigidly defined and a sense of tribalism took over different sub-genres of dance music, there was plenty of crossover taking place not least between jungle and Detroit techno. The Reese bassline is a classic example, originally produced by Kevin Saunderson and re-contextualised as a definitive drum and bass sound, while hardcore pioneers 4hero were just as likely to be found producing forward-thinking techno as Nu Era.
Apollo Two was a one-off collaboration between Bukem, Tario 2 and Witty Jnr. The trio made no attempt to mask the wholesale sample of an errant bleepy synth from Motor City veteran Reel By Real's 'Surkit' when they produced 'Return To Atlantis'. The sample remained front and centre on Bukem's 'Atlantis (I Need You)' remix on the flip, and wound up as a classic from the early Good Looking catalogue.
---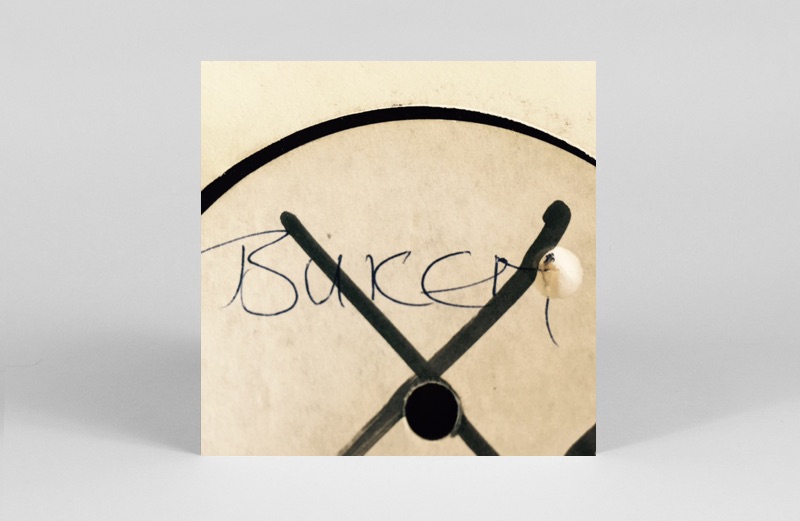 LTJ Bukem
'Atmospherical Jubilancy'
(Dubplate, 1993)
The story behind 'Atmospherical Jubilancy' is textbook dubplate folklore – a track feted over by obsessive junglists for decades, after label wranglings saw it held back from official release at the time. It was slated for release in 2009 on Nu Urban, and the label/distributor went as far as giving away ten test pressings in a competition, only for the full run to never materialize. That left one lucky collector with ten copies of a certifiable holy grail of early drum and bass.
Beyond the mythology around the track, it's also a stunning example of Bukem developing his sound as his confidence grew. The lingering, lightly delayed Rhodes chords, the streamlined drums, the soaring strings – now well past the naysayers who thought he had to pander to the rave, Bukem had found his sound and was exploring it with aplomb.
---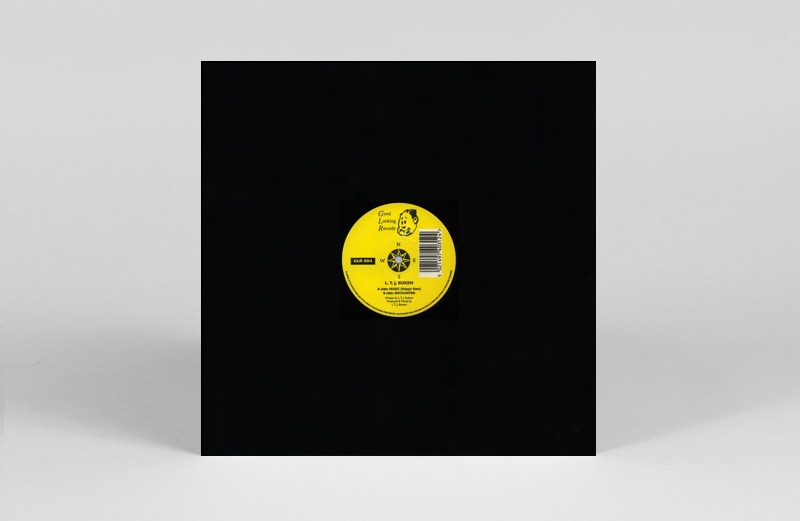 LTJ Bukem
'Music (Happy, Raw)'
(Good Looking, 1993)
While 'Atmospherical Jubilancy' was as smooth as anything you'd likely hear in 1993, 'Music (Happy, Raw)' proves this was still a time of exploration and risk-taking. The grainy FX processing on the looped-up melodic lick from Abstract Minds' 'Future' that makes for such an enchanting intro to this track is a stark reminder that these were lo-fi times, but it proved to be no barrier to Bukem's creative ambition.
The snappy edits on the breaks and the booming sub bass from a TR-808 drum machine were all elements that were coming into play at that time, but the off-key pad sound and displaced moans in the latter half of the track create an atmosphere that sounds otherworldly to this day. As an aside, it's also worth looking out for Peshay's stunning 1996 remix of 'Music' as well.
---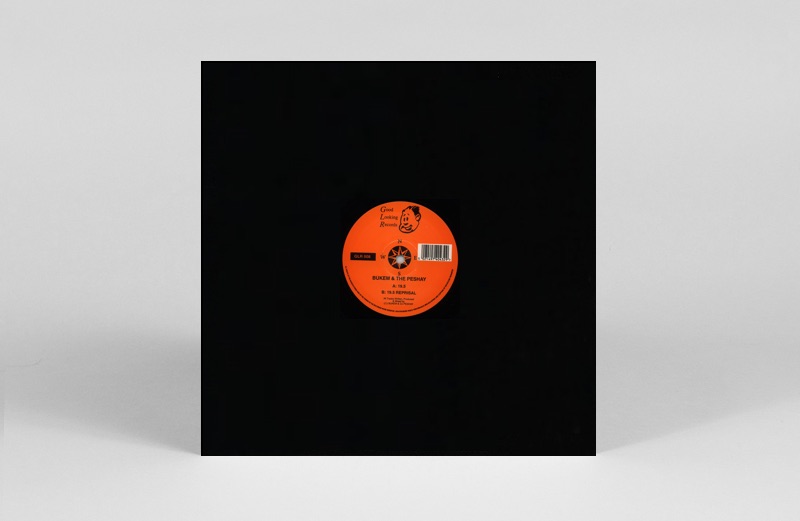 Bukem & The Peshay
'19.5' / '19.5 Reprisal'
(Good Looking Records, 1994)
Speaking of 808 basslines, '19.5' opens up with a quintessential demonstration of the practice before the clattering breaks take hold. Paul 'Peshay' Pesce appeared on this 12" with Bukem after a dizzying entrance into the scene the year before, notching up releases on Reinforced and collaborating with Bizzy B on Brain. It wasn't long before he was linking up with Metalheadz and Mo' Wax, drawing heavily on jazz to craft his own spin on drum and bass.
'19.5' and the equally essential '19.5 Reprisal' have a rough, chopped-up feel that reflects the more clearly defined jungle scene that was in full swing by 1994. But there was of course space for a blissful chord n' strings breakdown to shine some light in the darkness of the rhythm section. Not to mention a section featuring some weird, tweaked-out synth devastation. In line with Bukem's prior works, the tracks don't so much follow a linear pattern as meander from one stark theme to another, creating an undoubtedly intentional time-slip effect.
---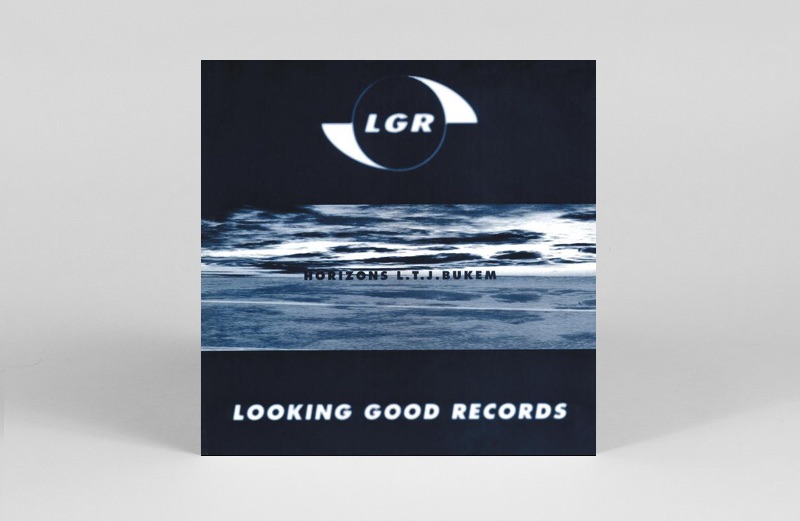 LTJ Bukem
'Horizons'
(Looking Good Records, 1995)
Bukem and Good Looking were well established by 1995, and the exploratory breakbeat science of 'Demon's Theme,' 'Music,' and 'Atlantis' had shaped out a different path within the burgeoning drum and bass scene. However, it was 'Horizons' that distilled the art of what Bukem was aiming for – a lush, uplifting strain with a linear rhythmical flow and an elevated degree of musicality. It may still be very much of its time in comparison to more modern productions, but it doesn't have the same lo-fi crust of his earlier tracks.
The release also heralded the launch of a new label Looking Good, and coincided with Bukem teaming up with Fabio to hold a residency at Speed at Mars Bar in London's West End. The short-lived midweek session provided a focal point for the less aggressive strains of drum and bass that were emerging – the flyer spelt it out with the tagline; 'deep, beautiful, rollin' drum and bass.'
---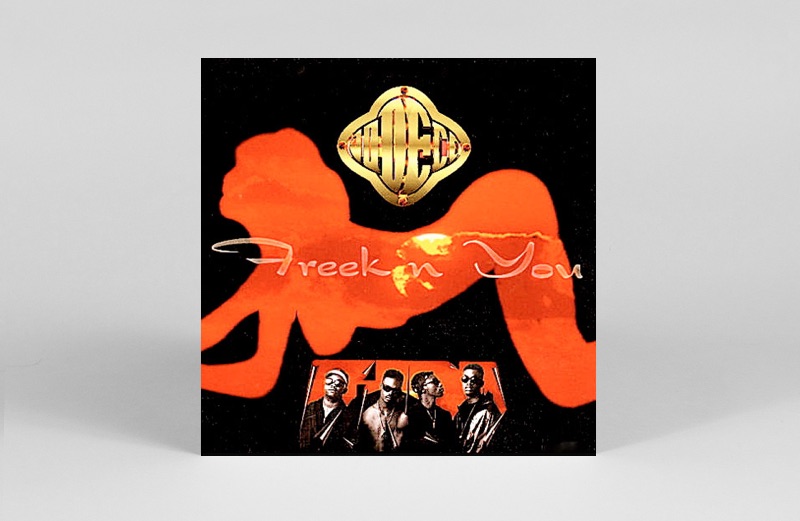 Jodeci
'Freek'n You (LTJ Bukem Remix)'
(MCA, 1995)
While jungle and drum and bass were still undergoing rapid stylistic transitions at the source, they were also becoming recognised outside of the clubs, raves and pirate stations. In the summer of 1995, mainstream youth station BBC Radio 1 launched 'One In The Jungle', a Friday night showcase that pushed the sound to a huge audience beyond the usual underground channels. Meanwhile, major labels were starting to include drum and bass remixes on their check list for promotional strategy, and the silky sound Bukem and his peers were pushing was the perfect tonic when ruffneck jungle might prove scary to pop and RnB crowds.
Bukem didn't actually do that many remixes in the mid '90s, but his version of 'Freek'n You' by US RnB titans Jodeci is a benchmark for when the mainstream came calling. It's testament to Bukem's artistic focus that the remix sits comfortably in his catalogue, arguably a highlight to some. From the lavish piano trills to washy pads, shimmering, elegantly edited drums and artful fragments of vocals, it sounds very much like a remix made on his terms. The same goes for his version of former soap star Michelle Gayle's 'Sweetness,' which becomes another mesmerising roller in Bukem's hands.
---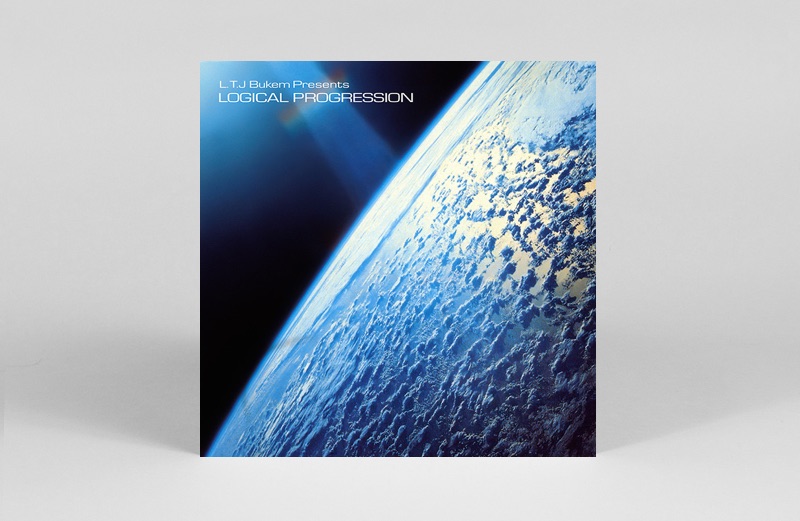 LTJ Bukem
Logical Progression
(1996)
Quite possibly the body of work Bukem is best known for, and certainly a definitive document of the era, Logical Progression looms large in the folklore of drum and bass. The first volume features a fair few of the tracks included in this list, kicking off the unmixed CD1 with Bukem's own 'Demon's Theme' – a little backward-facing given it was a five year old tune in a scene redefining itself month on month. That said, the timelessness of the sound holds up to this day, and the tracks took on a different meaning juxtaposed with Chameleon's 'Links,' Aquarius (aka Photek) & Tayla's 'Bringing Me Down' and Peshay's evergreen 'Vocal Tune'.
The second disc possibly pips the first, giving a wonderful insight into Bukem's approach to DJing at the time and providing a broader perspective on what was occurring in this particular corner of drum and bass. You can hear tighter, crisper beats coming through, and a more explicit embrace of the funk, soul and rare groove influences embedded in jungle and drum and bass' DNA. It was a time of change, and Logical Progression served as an essential marker – both for what had occurred up to that point and for where the music was heading.
---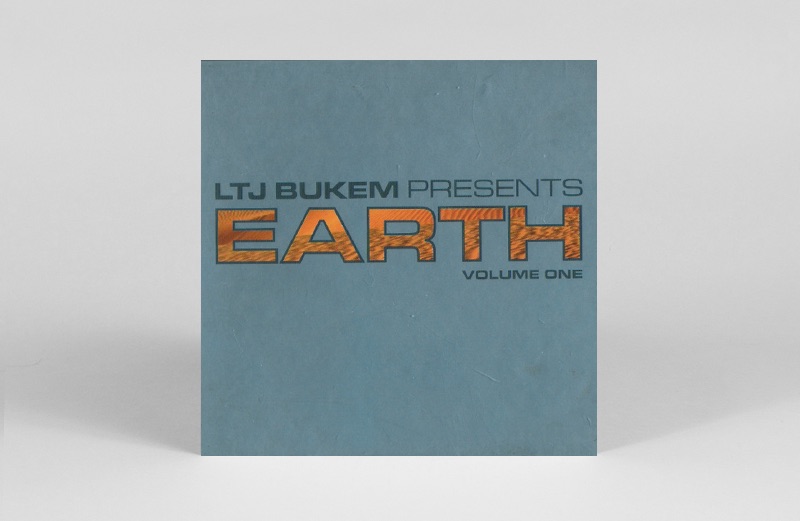 LTJ Bukem
Earth Volume One
(Earth, 1996)
If Logical Progression cemented the idea that Bukem was pursuing a more soulful, melodic path within the constraints of drum and bass, then Earth placed the emphasis on the music while the tempo played second fiddle. There were plenty of other labels digging into the crossover between half and double time breakbeats, not least Mo' Wax, but the Earth compilations were unique as an unfiltered dose of the jazz fusion at the core of Bukem's own music.
The series also provided an outlet for certain artists to show their softer side. On this first instalment, Doc Scott's 'Tokyo Dawn' stands out. The Metalheadz affiliate was better known for heavier, darker material, but in the swooning opening strains of this stellar closing track, filter-sweeping Detroit pads set a mellow tone in keeping with the rest of the compilation, only for the rug to be pulled out in a devastating blast of amen break science. While later instalments got progressively more civilised and restrained, the first Earth comp still had some bite in keeping with what Bukem had been orchestrating before.